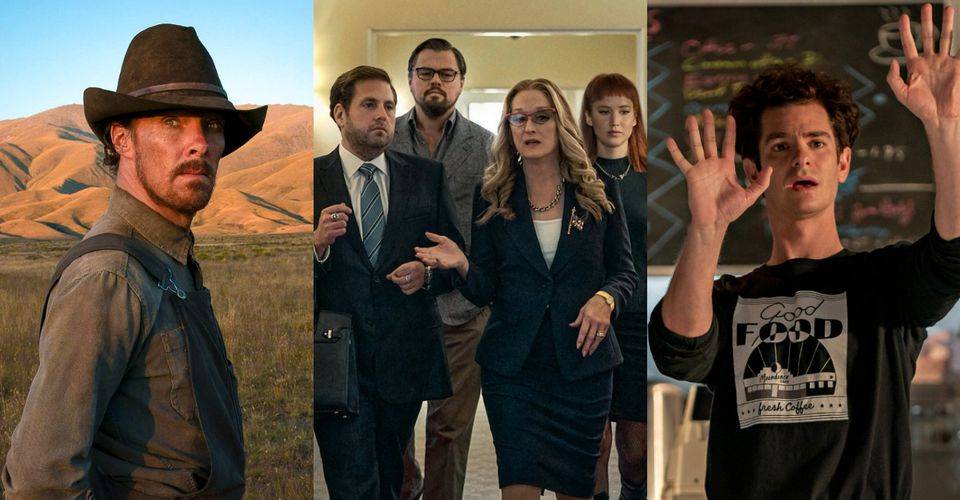 10 Netflix Movies That Could Bring Home An Oscar This Year
With award season well underway, it's time to honor the best films of 2021. The Academy Awards, which will show on March 27, are the most renowned of them all. With Netflix delivering a strong selection of 2021 films, the race is going to be hot this year.
Netflix is expected to reign supreme with multiple nominations for the most prestigious prizes when the nominees are announced on Feb. 8. In 2021, Netflix has been one of the most competitive streaming services, creating a fantastic and diverse range of Oscar-worthy films, like Tick, Tick…Boom! and Power of the Dog.
Audible

Audible is a Netflix original series about a deaf football player named Amaree McKenstry-Hall who attends Maryland School for the Deaf. While struggling with the loss of a buddy, the young footballer aspires to continue his winning streak.
Netflix has two films nominated for Best Short Subject Film: Audible and Camp Confidential: America's Secret Nazis. Due to its poignant and sophisticated plot that sensitively dives into subjects like death and bullying, it appears that Audible will certainly receive the nomination.
Don't Look Up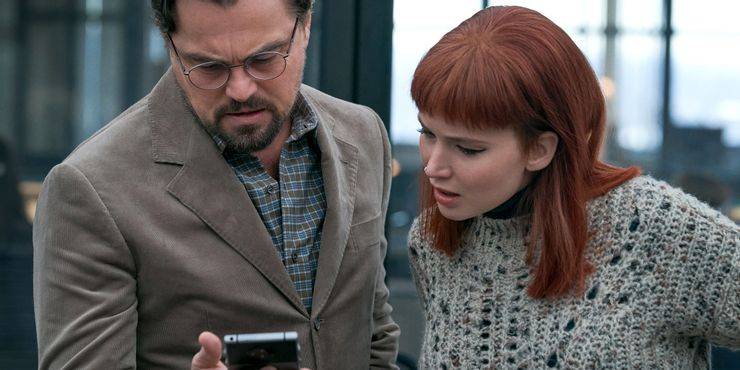 Don't Look Up tells the story of a professor and a Ph.D. student who discover that a comet will collide with Earth in six months. When the government fails to act, citizens take matters into their own hands and issue public warnings.
Although Adam McKay's comic doomsday received mixed reviews, it was nevertheless considered for an Academy Award nomination. The film has done particularly well with the general public, who find the idea relevant to today's world. Even the cast members' performances were amusing. Don't Look Up has a chance to win awards for Best Picture, Best Original Screenplay, and Best Original Song, among others. The next concern is whether they will be able to win any awards on Oscar night.
Passing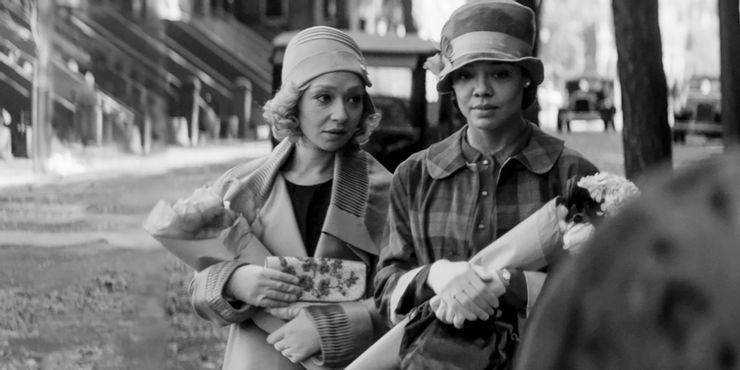 A Black woman reunites with an old childhood friend who "passes" as white in the film Passing. Their rekindled connection leads to both of them expressing fears and questioning their identities.
Going into award season, Rebecca Hall's Passing is one of Netflix's most undervalued 2021 films. It's one of the year's highest-rated black-and-white pictures, focusing on race and identity with style and sensitivity. Given the extraordinary performances by the cast, the film's greatest Oscar potential will be in the acting category. Ruth Negga, in particular, got rave reviews for her flawless portrayal as Claire, which may be enough to earn her a Best Supporting Actress nomination. However, she will compete against Ariana DeBose from West Side Story, who is the frontrunner to win the honor.
Procession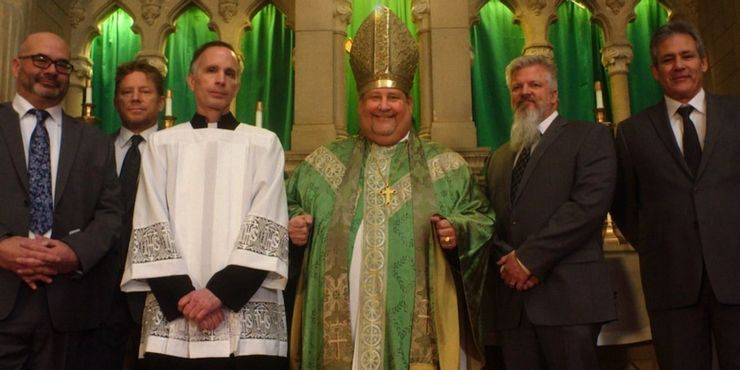 Procession is a Netflix documentary that follows a group of six men who were sexually abused by Catholic priests. They tell their stories in this film in the aim of getting justice.
Procession is no exception to Netflix's reputation for strong and poignant documentaries. This documentary, in particular, dives into an emotive subject, with victims describing their experience in the hope of finding peace. Procession is one of the nominees for Best Documentary Feature at the Academy of Motion Picture Arts and Sciences, therefore it has a good chance of winning an Oscar.
Robin Robin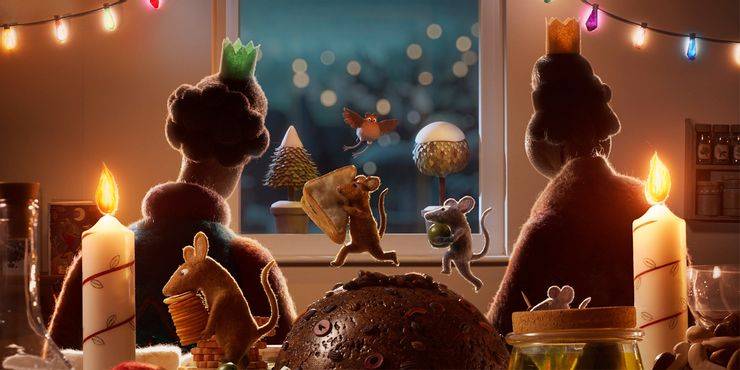 Robin Robin is a bird who has been adopted by a family of mice. She sets out to establish that she is a decent mouse despite her obvious differences from her family.
Another Netflix film nominated for Best Animated Short Picture is this stop-motion film. Despite the fact that the plot is predictable, it is a heartwarming and entertaining picture that emphasizes the importance of family.
The Hand Of God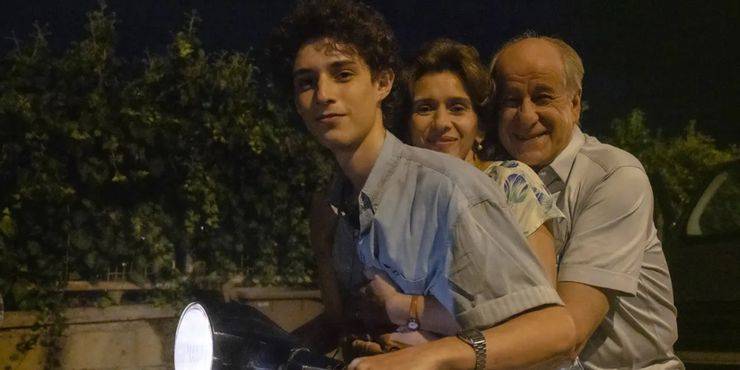 Paolo Sorrentino is back with The Hand of God, his latest film. The story follows a strange young boy who is obsessed with soccer and his favorite player, Diego Maradona. However, a tragedy in his family alters his perspective on life.
The Hand of God was chosen as Italy's entry for Best International Feature Film. Of course, after being shortlisted for the category, the Netflix film stands a good chance of receiving a nomination. While the film's chances are good, it is up against Japan's Drive My Car, which has gained widespread acclaim and is widely regarded as the front-runner for the award.
The Lost Daughter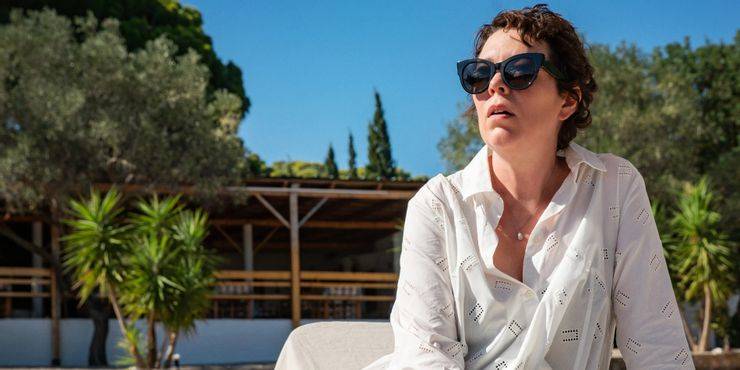 A college professor goes on vacation to Italy in The Lost Daughter. Her interaction with a young mother and her daughter, on the other hand, causes her to dwell on her troubling history.
Maggie Gyllenhaal is another outstanding actress whose directorial debut is likely to be nominated for an Academy Award. Gyllenhaal's character-driven drama, like Hall's Passing, will most likely be nominated for an Oscar in the acting category. The Oscar-winning actress Olivia Colman's outstanding and dramatic performance is the driving reason behind The Lost Daughter. Although Colman is likely to win Best Actress, it is one of the most difficult categories to win, since she competes against Lady Gaga of House of Gucci and Nicole Kidman of Being the Ricardo.
The Mitchells Vs. The Machines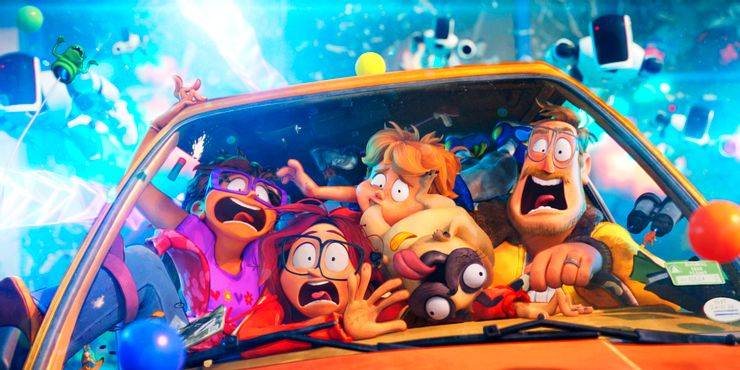 The Mitchells vs. the Machines is a film about a family who takes one more road trip before Katie Mitchell leaves for college. They had no idea they'd become the world's last hope in the event of a robot apocalypse.
For its vibrant, family-friendly tale, this animated film earned near-universal acclaim, and it became one of the highest-rated Netflix movies of 2021. The Mitchells vs. the Machines is a clear choice for Best Animated Feature in 2021, even with Netflix's massive collection of animations. Netflix, on the other hand, faces stiff competition from Disney competitors such as Encanto and Luca.
The Power Of The Dog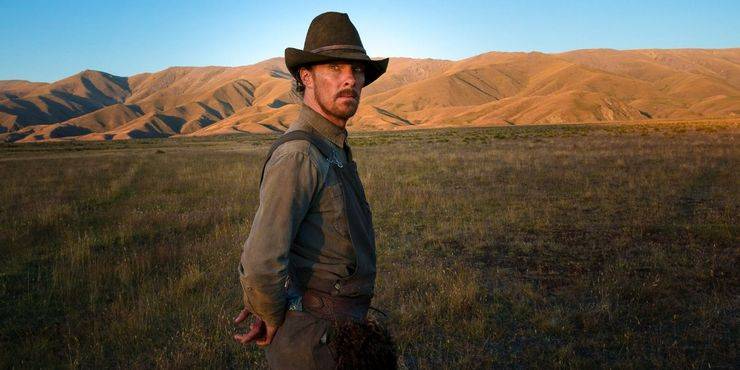 In a scene from the upcoming film The Power of the Dog, Benedict Cumberbatch stands on a field.
The Power of the Dog is a film directed by Jane Campion about a harsh rancher named Phil Burbank who mocks his brother's new wife and her son. Despite his maltreatment at first, he gradually takes the little kid under his wing to teach him about ranch life, which is especially important considering Phil's secret.
Not only is Champion's Western drama Netflix's greatest award contender, but it's also a front-runner for one of the best films at the 2018 Academy Awards. The Power of the Dog is one of the most captivating dramas, with outstanding cast performances and cinematography. This Western could earn one of the most Oscar nominations, with Best Picture and Best Adapted Screenplay among the categories. The film is also a lock for several Oscars, including Best Supporting Actor for Kodi Smit-McPhee and Best Director for Champion. Benedict Cumberbatch will also compete in the highly competitive Best Actor category. As a result, The Power of the Dog is clearly one of Netflix's best films, with incredible Oscar potential, and a probable Best Picture win for the streaming service would be a first.
Tick, Tick…Boom!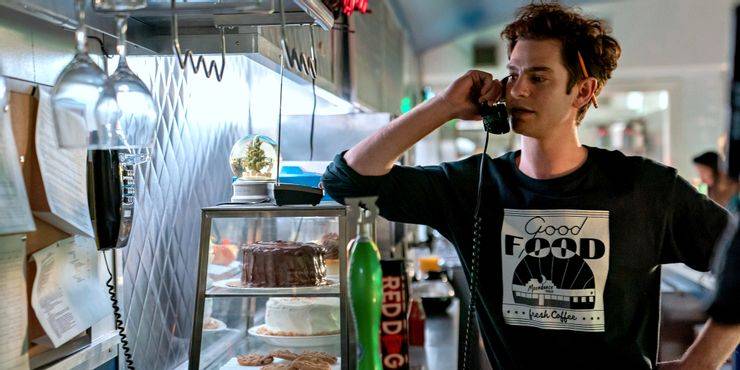 Jonathan Larson ponders his life choices in Tick, Tick…Boom! as he approaches his 30th birthday. Regrettably, the stress begins to affect his relationships with those near to him.
With a passionate and magnificent tribute to Jonathan Larson, Lin Manuel Miranda's biographical musical won everyone's heart. Andrew Garfield captures the spirit and intensity of Larson in a performance that is not just his best of his career, but also one of the strongest front runners for Best Actor. In addition, the film's dynamic and fantastic storytelling and musical elements may be enough to earn it a Best Picture contender. If this is the case, Netflix might have as many as three films nominated for Best Picture in a single year.