Netflix is known for churning out fresh content every month and the Month of March is no different. From New Tv series, new movies and documentaries, to renewals, popular movies and stand-up comedy shows, March Madness on Netflix is worth every single penny of your subscription :
Here's the full list of everything premiering this month:
Movies And Series Releasing on Netflix on March 1st 2022
21
A smart group of students develops card-counting skills with the goal of defrauding Las Vegas casinos of millions of dollars by playing blackjack.
21 Bridges
A detective on a mission races against time to apprehend two cop murders armed with a bold plot to lock down Manhattan — and discovers a surprising discovery.
A Nightmare on Elm Street (2010)
In this reimagining of the iconic '80s horror, Freddy Krueger's origin story is fleshed out when his youthful victims discover their connection to his horrible history.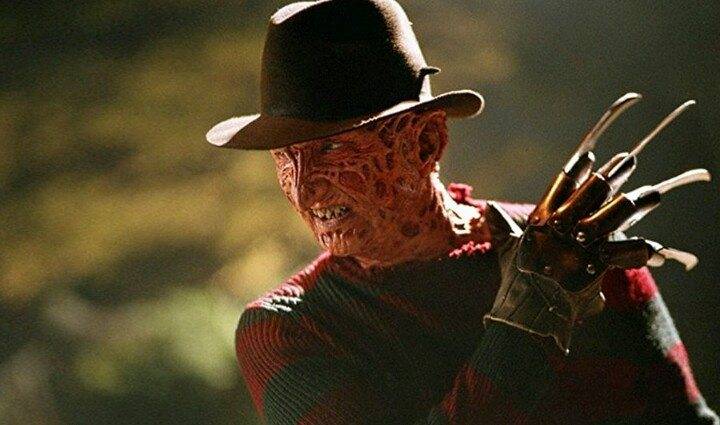 (1984)
In this spine-chilling slasher classic from director Wes Craven, child murderer Freddy Krueger returns to haunt the dreams and waking hours of small-town kids years after being burned alive by a mob of enraged parents.
Battleship
This at-sea tale about defending planet Earth from a mystery enemy fleet brings the classic Battleship board game to the big screen.
Christine
When an uncomfortable teen buys and fixes a classic Plymouth Fury, he accidentally jump-starts the car's terrible supernatural powers.
Coach Carter
Ken Carter, the new basketball coach at Richmond High School, expects his players to perform academically as well as athletically when he takes over.
Due Date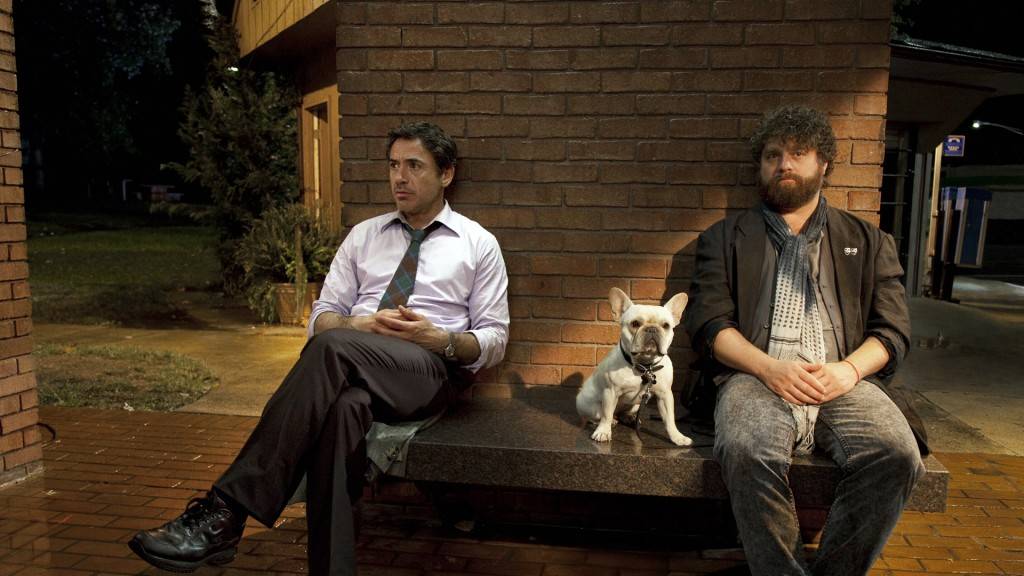 Peter is put on the "no-fly" list just days before his pregnant wife's due date, forcing him to travel across the nation with an annoying slacker.
Freddy vs. Jason
This horror mashup, which combines slasher properties, pits nightmarish Freddy Krueger against serial killer Jason Voorhees in the ultimate fight when Freddy, who is trapped in hell, revives Jason as part of a scheme to revisit the nightmares of Elm Street teenagers. However, Freddy's demonic plan goes awry when the insane Jason launches his own terror campaign.
Gattaca
A guy born with restricted prospects plots to escape his second-class citizen status in a dystopian future where genetics determines your fate.
The Gift
A series of encounters with someone from Simon's high school days, as well as a devastating 20-year-old secret, threaten to ruin the couple's lives as Simon and his wife, Robyn, strive to rekindle their love.
The Guardians of Justice
A group of damaged superheroes must fight festering evil in the world — and in themselves — after their supposedly brave leader self-destructs.
The Green Mile
When a prison guard learns that a death row inmate possesses extraordinary abilities, he attempts everything he can to keep the condemned man from being executed.
My Best Friend's Wedding

Julianne, a food critic, tries her best to disrupt her friend Michael's wedding to wealthy college student Kimmy after realizing she wants him for herself.
Public Enemies
Criminal minds thrive in the shadow of the Great Depression, and it's up to J. Edgar Hoover and the FBI to bring them down.
Redemption
An ex-Special Forces man returns to London after being traumatized by the Afghanistan War, only to have his fragile new life wrecked by the criminal underworld.
The Replacements
An old-guard coach picks a squad of gridiron misfits and losers as replacements for the Washington Sentinels in the aftermath of a players' strike.
Richie Rich
He is the world's richest child! But when his parents vanish, he'll need the help of some new acquaintances to salvage his riches – and his family.
The Shawshank Redemption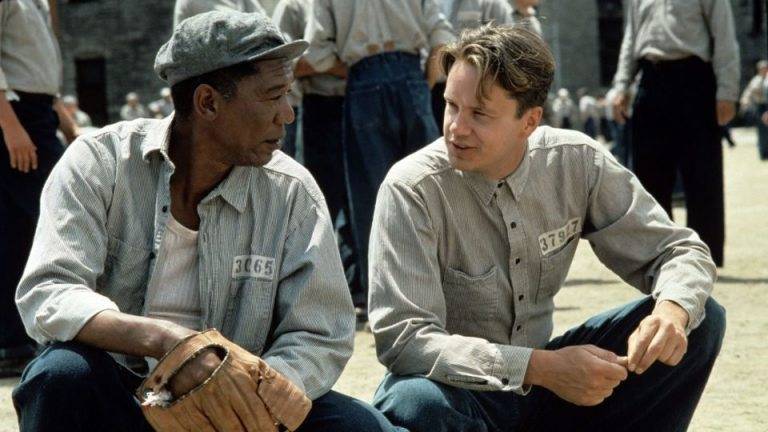 A quiet banker, convicted of killing his wife and her boyfriend, strives to stay alive in prison by holding on to hope – and befriending a fellow lifer named Red.
Shooter
A master marksman is enticed out of seclusion by colleagues who require his assistance in foiling a conspiracy to assassinate the president. When he's framed for the assassination attempt, he understands he's been duped. Is he capable of bringing the true criminals to justice?
Shrek
Shrek pairs up with an unusual companion — a wisecracking donkey — on a mission to save a princess from a fire-breathing dragon.
Shrek 2
Shrek and Fiona announce their nuptials back in Far Far Away. However, a nefarious plot involving Prince Charming jeopardizes their "happily ever after."
Sorry to Bother You
A telemarketer quickly climbs the corporate ladder after following a coworker's advise — until his success puts him in corporate and moral disarray.
Starship Troopers
An infantry battalion heads to the aliens' planet for a fight after a race of fire-spitting, brain-sucking bugs attacks Earth and obliterates Buenos Aires.
Texas Chainsaw 3D
A woman inherits a house in a small Texas town from family she never knew in this sequel to the 1974 original. A killer is waiting in the cellar.
Top Gun
A rogue pilot enrolls at an exclusive combat training school, where he encounters strong competition, a smoldering passion, and looming danger in the skies.
V for Vendetta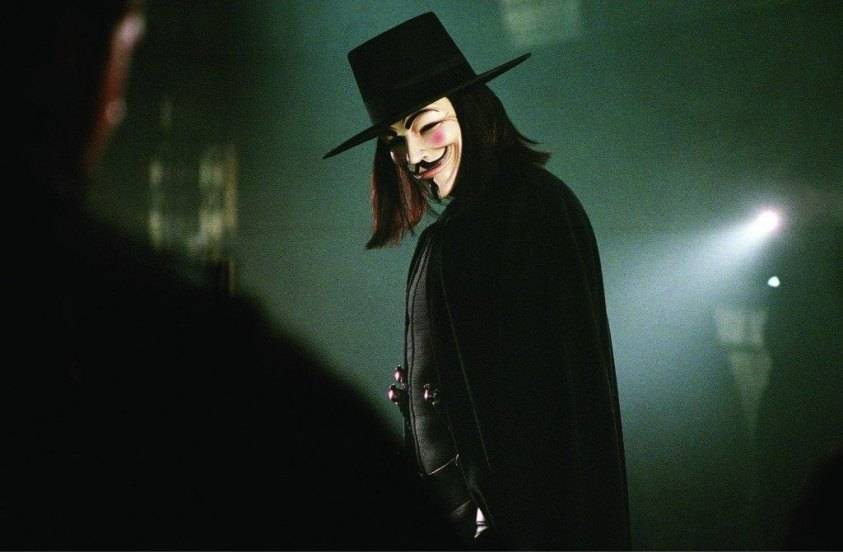 A disguised anarchist fomenting a revolt recruits a TV network employee in a near-future dystopian society, while a detective searches for his true identity.
Where the Wild Things Are
Max fantasizes about escaping his mother and traveling to a faraway realm where huge talking beasts — Ira, Carol, Douglas, the Bull, Judith, and Alexander — declare him king, play rumpus, build forts, and uncover hidden treasures.
Worst Roommate Ever
Con artists who use violence. Killers who are as cold as ice. These horrific factual stories reveal some of the most dreadful cohabitation scenarios imaginable.
Zoolander
Derek Zoolander, a tremendously good-looking male model, and his flawless bone structure unwittingly become pawns in a fatal fashion plot.
Movies And Series Releasing on Netflix on March 2nd 2022
Against the Ice
Two guys must fight to survive as they search Greenland's enormous expanse for a misplaced map. The film is based on the historical account of Denmark's polar expedition in 1909.
The Pirates: The Last Royal Treasure
In search of royal wealth lost at sea, a brave team of Joseon pirates and robbers battles harsh weather, perplexing clues, and hostile rivals.
Savage Rhythm
When two Colombian dancers' ambition to excel takes them down a perilous path, their worlds collide on and off the dance floor.
Movies And Series Releasing on Netflix on March 3rd 2022
He-Man and the Masters of the Universe, Season 2
As He-Man and the heroes establish new alliances — and new destinies — to outpace evil Skeletor's pursuit of power, the fate of Eternos hangs in the balance.
Midnight at the Pera Palace
A journalist is plunged into the past and must foil a conspiracy that could determine the fate of modern Turkey in a historic Istanbul hotel.
The Parisian Agency: Exclusive Properties, Season 2
Follow the Kretzes as they assist clients in finding remarkable houses throughout France and abroad, then get a glimpse into their lives as they work and play.
Power Rangers Dino Fury, Season 2
To stop more squads of Sporix creatures — and revived adversaries out for vengeance — the Power Rangers team together with mighty new Dino Keys.
Surviving Paradise: A Family Tale
Elephants, lions, wolves, and a variety of other animals thrive in the Okavango Delta in the Kalahari Desert, but a worsening dry season threatens their survival.
The Weekend Away
Beth is on a mission to find out what happened to her closest friend during a girls trip to Croatia. Each clue, however, reveals a new unpleasant falsehood.
Whindersson Nunes: My Own Show!
On the historic theater of Teatro Amazonas, comedian Whindersson Nunes performs his eccentric impersonations and streetwise perspectives on many cultures.
Movies And Series Releasing on Netflix on March 4th 2022
The Invisible Thread
A teenage son of two fathers films a documentary on his parents, but is taken aback when his family experiences a real-life plot twist.
Lies and Deceit
A literature professor pursues justice against a physician she believes raped her on a date, but he passionately disputes her charges.
Making Fun
Jimmy DiResta, a grumpy professional craftsman, solicits suggestions from children for wonderfully stupid creations. Then, if he's in the mood, he and his mates will construct them.
Meskina
Leyla, heartbroken, jobless, and in her 30s, sets out to reinvent herself and find happiness despite her family's best efforts to reunite her.
Pieces of Her
After a horrific incident in their tiny community brings hidden threats and dangerous secrets to light, a lady pulls together her mother's dark past.
Movies And Series Releasing on Netflix on March 5th 2022
Beirut
When an American spy is kidnapped in the midst of Beirut's civil war, a retired diplomat is forced to return to the city to negotiate a high-stakes prisoner swap.
Movies And Series Releasing on Netflix on March 7th 2022
Good Girls, Season 4
Three suburban moms plan a local grocery store robbery to get out of debt and gain independence — together.
Movies And Series Releasing on Netflix on March 8th 2022
An Astrological Guide for Broken Hearts, Season 2
As Alice's show, "Stars of Love," continues to be a hit, her own star-crossed romance with Davide proves to be anything but predictable.
Autumn Girl
Kalina Jdrusik, a popular artist in 1960s Poland, is confronted with a disgruntled bureaucrat who threatens to ruin her career.
Chip and Potato, Season 3
Chip is learning even more about the big wide world thanks to Potato's aid, from having her first haircut to flying for the first time!
Last One Standing
They're comedic actors in a gripping drama, but if their quips don't land in the unscripted moments, they'll be fired. Allow the chaos to commence!
Taylor Tomlinson: Look at You
Look at You, Taylor Tomlinson's second Netflix original comedy special, marks her return to the streaming service. Taylor opens up about her issues with mental health, grief, and dating in a funny way.
Movies And Series Releasing on Netflix on March 9th 2022
The Andy Warhol Diaries
Andy Warhol began documenting his life and feelings after being shot in 1968. Those journals, as well as this docuseries, provide insight into the man behind the mask.
The Bombardment
When a WWII bombing operation mistakenly hits a school full of children, the fortunes of numerous Copenhagen citizens intersect. Based on a genuine story.
Byron Baes
Byron Bay attracts Australian influencers due to its pleasant, beachy beauty and calm, creative spirit. Follow these buddies as they try to figure out what they want out of life and love.
Queer Eye Germany
The Fab Five, a group of professionals in lifestyle, fashion, beauty, health, and design, dazzle a nation and change lives in this makeover series.
The Last Kingdom, Season 5
For years, England has enjoyed a fragile calm, but Uhtred suspects that danger is on the horizon – and events soon confirm his concerns.
Movies And Series Releasing on Netflix on March 10th 2022
DC's Legends of Tomorrow, Season 7
To save the planet from a great evil, a mysterious "time master" from the future brings together an unusual collection of superheroes and villains.
Karma's World, Season 2
As she starts a new career, runs for school president, and attempts to make a difference in her community, fresh problems create new songs for Karma.
Kotaro Lives Alone
A lonely young guy enters into a run-down apartment complex by himself and befriends the broke manga artist who lives next door.
Love, Life & Everything in Between
This anthology series flavored with dark humor explores love at large — and relationships up close — as an ode to Valentine's Day in several Arab towns.
Movies And Series Releasing on Netflix on March 11th 2022
Formula 1: Drive to Survive, Season 4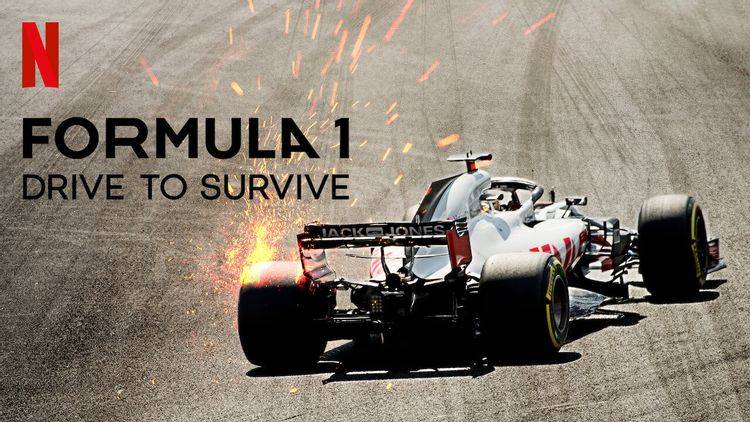 Twenty drivers — some veterans, some beginners — compete in another season of Formula 1 racing, which is full of drama and intensity.
Life After Death with Tyler Henry
Medium with clairvoyant abilities Tyler Henry, in an intimate reality series, delivers insight and closure from beyond while delving through his own family's past.
Once Upon a Time… Happily Never After
A couple forced to part must reunite in another life to break a spell that prevents anyone from falling in love in their community.
The Adam Project
Time-traveling fighter pilot Adam Reed partners up with his 12-year-old self on a mission to preserve the future after mistakenly crash-landing in 2022.
Movies And Series Releasing on Netflix on March 12th 2022
Dunkirk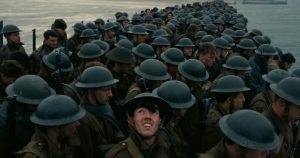 As enemy forces press in on British and Allied troops stuck on a beach, they face an impossible predicament.
Movies And Series Releasing on Netflix on March 13th 2022
London Has Fallen
Terrorists assault a meeting of international leaders in London, hell-bent on vengeance. Now it's up to agent Mike Banning to save the president of the United States once more.
Movies And Series Releasing on Netflix on March 15th 2022
Adam by Eve: A Live in Animation
This surreal audio experience inspired by the story of Adam and Eve weaves together anime, live action, and music by cutting-edge artist Eve.
Catherine Cohen: The Twist… ? She's Gorgeous
Catherine Cohen, an actress, comedian, and author, makes her Netflix original comedy special debut in The Twist… She's stunning. Catherine uses her musical skills to delightfully reveal truths about relationships, modern feminism, and becoming the central character in her own life. Catherine Cohen: The Twist…? was filmed at Joe's Pub in New York City. On March 15, She's Gorgeous will be available on Netflix worldwide.
Marilyn's Eyes
At a psychiatric ward, food brings a creative couple together. They must find a recipe for healing as they convert a fictional restaurant into a reality.
One Piece Film: Strong World
Shiki, the legendary pirate, reappears in East Blue with plans to overthrow the World Government. When he kidnaps Nami, the Straw Hats find themselves in an unfamiliar place.
Team Zenko Go
For this caring group of kids, no good deed is too small! Niah, Ari, Ellie, and Jax go undercover to help others and solve problems in their village in secret!
Movies And Series Releasing on Netflix on March 16th 2022
Pedal to Metal
After a fatal race, friends Kike and Noche move to Mexico City to hide, rebuild their lives, and avoid danger… at least try to.
Bad Vegan: Fame. Fraud. Fugitives.
The wild four-part documentary series that explores how Sarma Melngailis, the celebrity restaurateur behind the glittering New York hot spot Pure Food and Wine, went from being the queen of vegan cuisine to being known as the "Vegan Fugitive," comes from Chris Smith, executive producer of Tiger King and director of Fyre: The Greatest Party That Never Happened.
Heist: The Great Robbery of Brazil's Central Bank
Thieves break into a bank vault in Fortaleza, Brazil, in 2005 and take approximately 160 million reais. The stunning, historic heist is the subject of this docuseries.
A Walk Among the Tombstones
A drug lord employs troubled ex-cop Matt Scudder to track out the killers of his wife, a search that leads to devastating revelations in New York's underworld.
Movies And Series Releasing on Netflix on March 17th 2022
Lee Daniels' The Butler
The story follows the life of a White House butler who served eight presidents against the backdrop of unprecedented upheaval in American history.
Rescued by Ruby
A state policeman teams up with a fellow underdog, Ruby, a brilliant but mischievous shelter dog, to pursue his long-shot dream of joining an elite K-9 unit.
Soil
A young entrepreneur proposes an ambitious but hazardous proposal to import dirt from Morocco to bury his community's deceased in order to revitalize the family business.
Movies And Series Releasing on Netflix on March 18th 2022
Alessandro Cattelan: One Simple Question
Alessandro Cattelan seeks for happiness with guests like as Sorrentino, Baggio, Elio, and Vialli through interviews and unique encounters.
Animal, Season 2
This fascinating series explores the most spectacular species on the planet, filming never-before-seen experiences ranging from sweet to absurd.
Black Crab
A reluctant soldier embarks on a risky expedition to cross a freezing sea carrying a top-secret cargo in order to halt a catastrophic war and save her kid.
Cracow Monsters
A young woman who is troubled by her past joins a mystery professor and his group of bright students who research paranormal occurrences and battle demons.
Eternally Confused and Eager for Love
An uncomfortable and lonely twentysomething strives to get out of his own way in his hunt for a girlfriend, often (mis)guided by a cheeky imaginary wizard.
Human Resources
Human Resources is arguably edgier and adult-ier than the award-winning adult animation classic Big Mouth, thanks to the creative minds behind it. Hormone Monsters, Depression Kitties, Shame Wizards, and a slew of other animals – Hormone Monsters, Depression Kitties, Shame Wizards, and a slew of others — aid people navigate every stage of life, from adolescence to parenting to the twilight years. It rapidly becomes evident that, despite being monsters, the characters possess a great deal of humanity.
Is It Cake?
In a mind-bending baking contest hosted by Mikey Day and inspired by a viral meme, skilled cake makers construct tasty copies of handbags, sewing machines, and more.
Light the Night, Part 3
The women at Light Bar continue their hunt for answers after the crash, but the truth is more convoluted than they thought.
Standing Up
Four teenage comedians in Paris pursue their aspirations of stardom in stand-up comedy while navigating financial constraints, family problems, and romantic escapades.
Thomas & Friends: Race for the Sodor Cup
It will take more than speed to win the Sodor Cup. Kana and Thomas, two Swift engines, must use their wits and collaborate to be the first to cross the finish line!
Top Boy, Season 2
Dushane aspires to expand his kingdom beyond the city streets. However, with a large investment, international partners, and family crises, more money equals more problems.
Windfall
When the pompous mogul and his wife arrive for a last-minute excursion, a man hacks into a tech billionaire's empty vacation property, but things go awry.
Without Saying Goodbye
When a chance encounter in magnificent Peru changes the lives of a workaholic architect and a feisty artist, their lives are turned upside down.
Young, Famous & African
This reality show follows a group of well-known, wealthy celebrities as they work, play, flirt, and dispute in Johannesburg, South Africa.
Movies And Series Releasing on Netflix on March 21st 2022
Call the Midwife, Series 10
A group of midwives — some of whom are also nuns — discover joy and grief in and outside of their work in impoverished East London in the 1950s and 1960s.
In Good Hands
A single mother dealing with the future of her rebellious 6-year-old meets a sophisticated bachelor after being diagnosed with a fatal disease.
Movies And Series Releasing on Netflix on March 22nd 2022
Jeff Foxworthy: The Good Old Days
Jeff Foxworthy is reminiscing about the good old days in his first solo stand-up special in 24 years. Before cell phones could diagnose our ailments, they could be used as cameras, they could keep us informed 24 hours a day, and we didn't need separate passwords for everything. Jeff talks on parenting (both your kids and your parents), texting, the joys of obtaining a butt dial, conversations with his wife, and a simpler period (or was it?).
The Principles of Pleasure
In this eye-opening series, sex, joy, and modern science collide to celebrate the multifaceted world of women's pleasure — and dispel old myths.
Movies And Series Releasing on Netflix on March 24th 2022
Love Like the Falling Petals
A lively hairstylist falls in love with an aspiring young photographer. The future spreads out in front of them – until fate intervenes.
Movies And Series Releasing on Netflix on March 25th 2022
Bridgerton, Season 2

When Viscount Anthony Bridgerton intends to marry, duty, desire, and scandal intersect, only for him to meet his match in his intended bride's rebellious big sister.
Transformers: BotBots
In the Transformers universe, a new series has begun.
Movies And Series Releasing on Netflix on March 26th 2022
Blade Runner 2049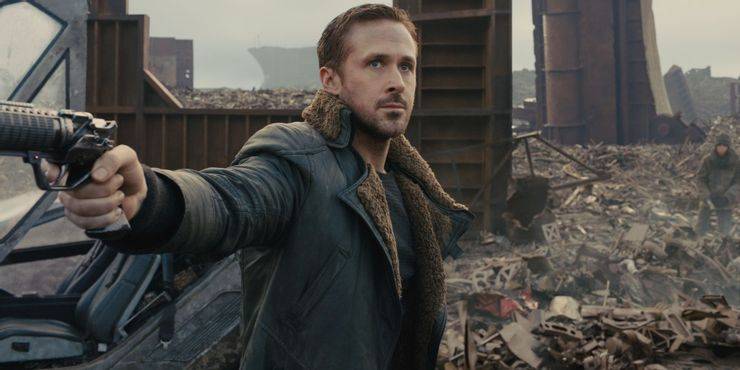 After discovering a long-buried secret, young Blade Runner K sets out to find former Blade Runner Rick Deckard, who has been missing for 30 years.
King of Thieves
This star-studded crime thriller is based on the incredible true story of the Hatton Garden Safe Deposit Co. theft in London in 2015, which was the greatest and most daring heist in British history, conducted by a group of retired criminals.
Movies And Series Releasing on Netflix on March 28th 2022
The Imitation Game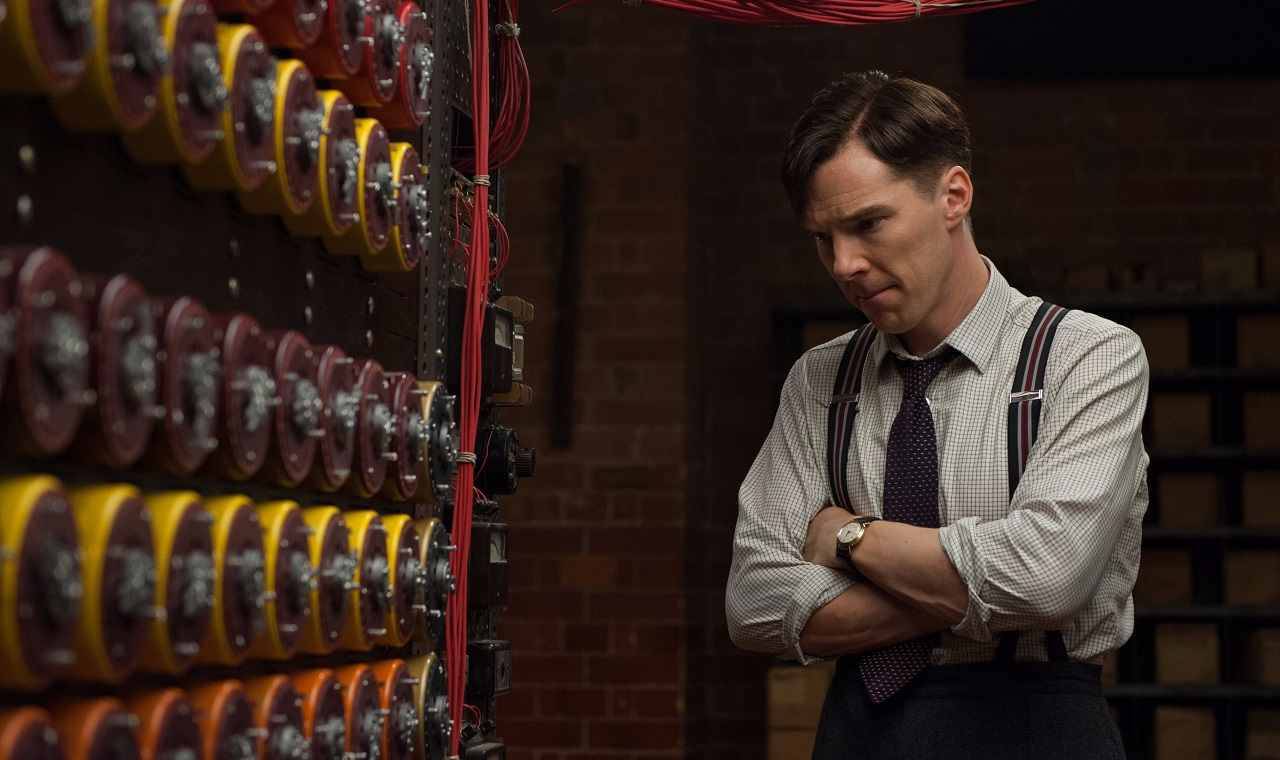 During World War II, a mathematician leads a team of cryptanalysts as they work tirelessly to crack the renowned Enigma code used by the Germans.
Thermae Romae Novae
A proud bath architect from ancient Rome appears out of nowhere in modern-day Japan, where he is impressed by the numerous bathing improvements he discovers.
Movies And Series Releasing on Netflix on March 29th 2022
Mighty Express, Season 6
In a new season, a group of trains and their youngster pals use quick thinking and teamwork to solve problems on the tracks!
Mike Epps: Indiana Mike
Mike Epps has released a new stand-up comedy special.
Movies And Series Releasing on Netflix on March 30th 2022
All Hail
A prominent meteorologist flees to his hometown after failing to predict a devastating hail storm, and soon finds himself on a voyage of self-discovery.
Trust No One: The Hunt for the Crypto King
Customers fear there may be more to the death of the founder of a Canadian crypto exchange when he passes away unexpectedly in India.
Movies And Series Releasing on Netflix on March 31st 2022
Casual, Seasons 1–4
A bachelor brother and his recently divorced sister are once again sharing a home. They help each other through the hectic world of dating while raising her adolescent daughter.
Super PupZ
In a sweet and adorable cosmic adventure, four superpowered pups work together as a pack to help their new young buddies – and a hairy alien friend!