'Big George Foreman' depicts the turbulent journey of the great boxer and is based on the life of the Olympic gold medalist and twice-declared world heavyweight champion with the same name. George Foreman has seen many highs and lows in his life, and despite the obstacles in his way, he has accomplished some absolutely amazing things. It starts with his early years and centres on the wrath he had inside of him, which he would later channel to become well-known in the boxing world.
The film is more focused in shedding light on his relationships and personal life and how they contributed to making him the star that the world knows him to be than it is in highlighting his impressive professional career. George meets Paula not long after experiencing success for the first time. They fall in love, are married, but the marriage is short-lived. He finally marries Mary Joan Martelly after their divorce. What you should know if you're wondering what happened to George's ex-wife Paula or if she is based on his real ex-wife.
Is Paula Foreman Based on a Real Person?
No, George Foreman didn't wed a Paula; he never did. The persona was developed to support the storyline of the movie. But it is founded on the boxer's prior unions, particularly his first. After divorcing Paula, George meets Mary Joan in the film, and they fall in love and decide to wed and have a family. In reality, George Foreman's search for Mary Joan took a lot longer and was fraught with unhappy marriages. Before he wed Mary Joan, he got married and got divorced four times. The three previous marriages are not shown in the movie. Taking this into account, we might conclude that Paula's persona was developed as a combination of his ex-wives, and their dynamic is a representation of George Foreman's actual marriages.
In 1971, Foreman wed Adrienne Calhoun, with whom he had a daughter named Michi. He was already a professional boxer at this point and had a winning streak going into his 1973 bout with Joe Frazier, which Foreman won to claim the heavyweight championship. His troubles with adultery contributed greatly to the deterioration of his relationship with Adrienne when his career was flourishing. The boxing champion allegedly had a relationship with Pamela Clay, with whom he shares a kid named George Foreman Jr. In the end, he and Adrienne parted ways in 1974.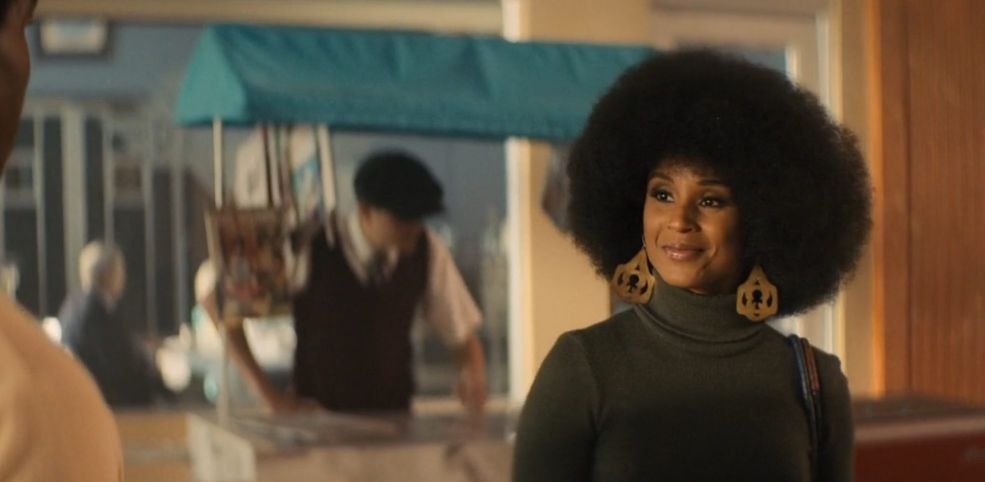 In 1977, Foreman wed Cynthia Lewis a second time. He had Georgetta, his daughter with his ex-girlfriend Charlotte Gross, the same year. Lewis, a previous beauty queen, wed Foreman for two years. The couple divorced in 1979 for unspecified reasons without having any children together. By this point, Foreman had made the decision to give up boxing and turn to ministry.
In the film, George meets Mary Joan not long after he accepts a call to the ministry. However, before they really met, there were two more weddings. The ex-boxer wed Sharon Goodson for a second time in September 1981. Compared to the other marriages, this one ended in divorce in 1982. They never had any kids together. Foreman married Andrea Skeete for the fourth time in 1982, not long after his third divorce. Freeda and George Foreman III were their two children, and the couple were married until 1985. Foreman married Mary Joan Martelly shortly after getting divorced from Skeete, and the two of them had seven children together, two of whom are adopted. Since then, the pair has been a unit.
Given the claims of an affair during his first marriage and the fact that the causes of Foreman's second, third, and fourth marriages are still unknown, it appears that George's relationship with Paula in the film is the most accurate representation of his first marriage. The remainder of his marriages aren't shown in the movie because they weren't as long-lasting as his first one. To add drama and keep the plot moving forward, the timeframe has been altered. The fact that Adrienne Calhoun declined to be engaged with the movie and the creators respected her privacy may be another reason why the character is called Paula.
Our Team DCS includes 5 different writers proficient in English and research based Content Writing. We allow them and encourage them to follow the Entertainment news all day long. Our posts, listicles and even the exclusives are a result of their hard work.