As fans speculate about the likelihood of Power Book V, the Power world continues to expand, with many spin-offs based on popular characters from the original show in the works. The Power Book V: Influence series, which features Councilman Rashad Tate, is generating a lot of buzz. Rashad, played by Larenz Tate, is a former officer turned politician who is also a crook. Influence was released in 2020, along with the other Power spin-offs. However, only a few tidbits of information have so far been revealed.
Following the conclusion of the main Power series in May 2019, rapper and film producer 50 Cent revealed four spin-offs on social media, each focused on a different significant character. Promiseing four spin-offs to fans takes a lot of guts, but 50 Cent has never lost up. For those keeping track, 50 Cent has already delivered three of the four guaranteed spin-offs. Over the years, Power Book II, Power Book III, and now Power Book IV have all kept the Powerverse under their control. So, will Power Book V be published? Here's what we've learned so far.
Rashad Tate's Power Book Timeline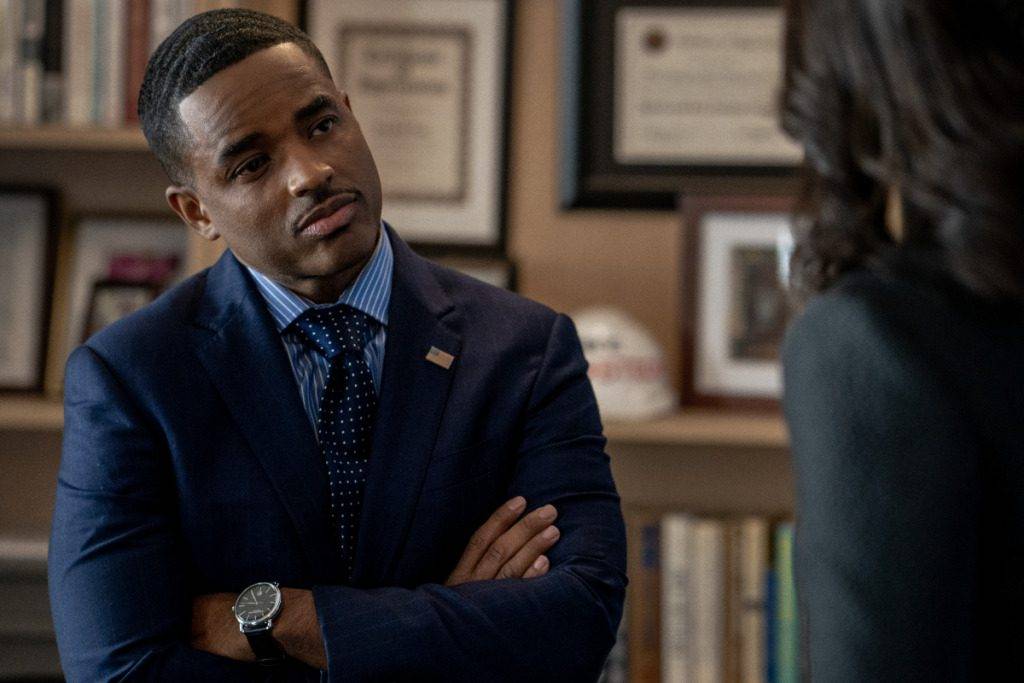 Rashad Tate is a pivotal figure in the Power universe, serving as the original series' main antagonist, an anti-hero in Power Book II, and the central figure in the upcoming spin-off Power Book V. A sleazy politician is vying for governor of the state. Tate has previously worked as a police officer. He was a supporting character in Season 4, an anti-hero in Season 5, and then one of the two tertiary villains in Season 6. He is a minor antagonist in Season One of Power Book II: Ghost, but an anti-hero in Season Two. He will be the main character in Power Book V.
Power Book Season 4
In James St. Patrick's bar Truth, Rashad Tate is observed; Ghost is warned not to trust Tate since he knows how crooked he is, but Ghost continues to work with him. Rashad, Ghost, and Dre plan a meeting in Queens, New York, where Ghost and Dre grew up, and the three conduct a press interview in the area. When Ray-Ray assassinates Raina St. Patrick, Tate tells Ghost not to pursue vengeance and to leave the issue to the police, as he intends to use Ghost for another press interview.
Power Book Season 5
Tate appears as the main antagonist in Ghost's plotlines, and he uses Ghost to stage more press conferences, such as making Raina's burial a public funeral and having Ghost and Tasha St. Patrick discuss their emotions in the wake of Raina's death, but Tate is primarily using Ghost to gain support for his governorship candidacy in New York. Instead of Ghost, Tate forms an alliance with Dre and names him his top guy. Tate informs Ghost that he will no longer be a part of the Queen's Child Project or his governorship campaign. When Ghost plays an audio recording of his colleague Alphonse admitting to Rashad stealing money from the Queen's Child Project, he tries to blackmail Tate into staying on the project as well as his campaign.
Power Book Season 6
Tate is getting closer to hitting rock bottom as he consumes alcoholic beverages in a bar and visits his brother and his family. Rashad recognises that his popularity is waning, and he is urged to support James once his position as county executive is made official. In order to get rid of James, he summons the father and son hitmen Croop & Carter to travel all the way to New York. Tate, on the other hand, is motivated by his remaining ardent fans as well as the news that James is now being interrogated by the FBI. Later, Tate meets with his cronies and requests that the hit be cancelled, but Croop disagrees, and Carter accuses him of hiring someone better.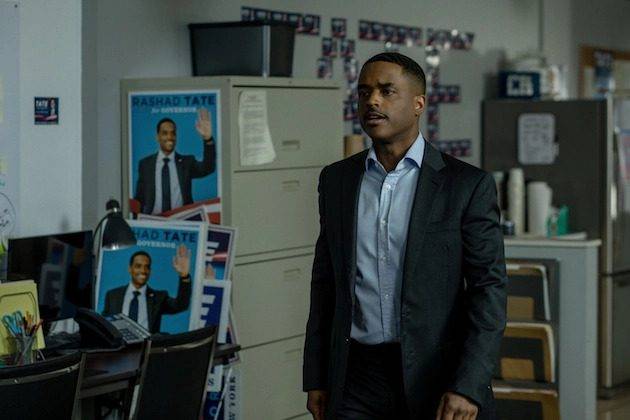 Rashad continues to ignore it, but Croop threatens to murder Tate if he doesn't complete the task. Tate agrees to assassinate Ghost. Rashad makes his way to Reality, where he tries to inform James about the hit, particularly since James' child would be present, but James' snide words prohibit him from doing so. Later, Johnny receives a call from Carter notifying him that his father has perished at Tommy Egan's hands. Rashad finishes the call, apprehensive, despite Carter's cautions. When he sees James, he also sees Dre, who informs him of some dirt on St. Patrick's. Tasha is then noticed, and he attempts to manipulate her.
Is Power Book V Still Happening?
One thing is known, and two things are certain: 50 Cent is a man that delivers on a consistent basis! Courtney Kemp, the creator of Power, stated in July 2021 that Power Book V is "definitely a go." According to Courtney, Power Book V: Influence was in pre-production at the time.
In case you missed it, Councilman Rashad Tate and his ambition to strengthen his political power is told in Power Book V: Influence. Throughout the Powerverse, Councilman Tate has had one ambition: to get to the top of New York City's political hierarchy. On the other side, Councilman Tate is known for having one foot in the street and the other in politics. With a few wins and losses under his belt, Councilman Tate's chances of realising his political dreams are clearly a gamble.
Power Book V: Influence Release Date
After seeing the lengths to which Councilman Tate would go to get his way, it's no surprise that viewers are looking forward to seeing how his story develops in the upcoming series. Sadly, the show's makers have yet to announce the series' release date. Fans should not be anxious about the lack of a confirmed debut date. With the upcoming release of Power Book IV: Force, the show's creators will most likely require some time to choose a release date, plan a press rollout schedule, and other specifics.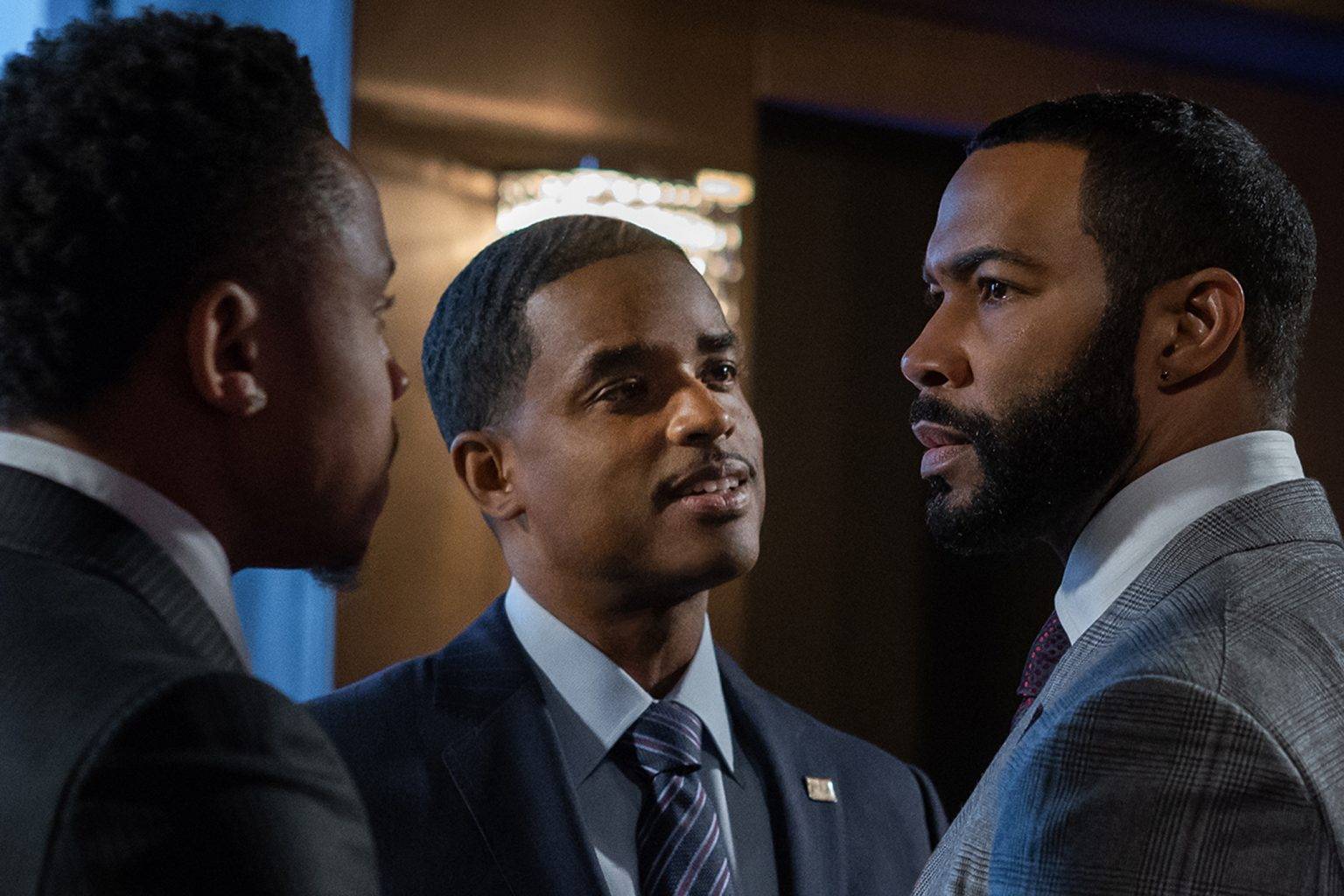 Despite the fact that just a few details of Power Book V: Influence have been published, the spin-off was announced in February 2020. When asked if the show was in the works, Tate simply answered that it was not. Instead, they're working on Season 2 of Ghost. In addition, he remarked that the long answer is yes. There has been talk about it, but right now the focus is on Ghost Season 2.
Power Book V: Influence Cast
The appearance of Councilman Tate in Power Book V has piqued the interest of fans. In addition, there has been much conjecture regarding who will oppose or back Councilman Tate in his quest to join the political elite. The full cast for Power Book 5 has yet to be revealed. Fans may expect a rebirth of existing characters from the series, as well as new faces, according to Courtney, similar to the other Power Book storylines.
Showrunner Courtney claimed in a February 2020 statement that they're basing it after Marvel, where numerous characters pop in and out of other people's programmes. So, even if they don't get their own spinoff, there will be crossovers and some of the fans' favourite actors will return. She also added that they are doing it for the fans, and that they want to give them the most of what they want.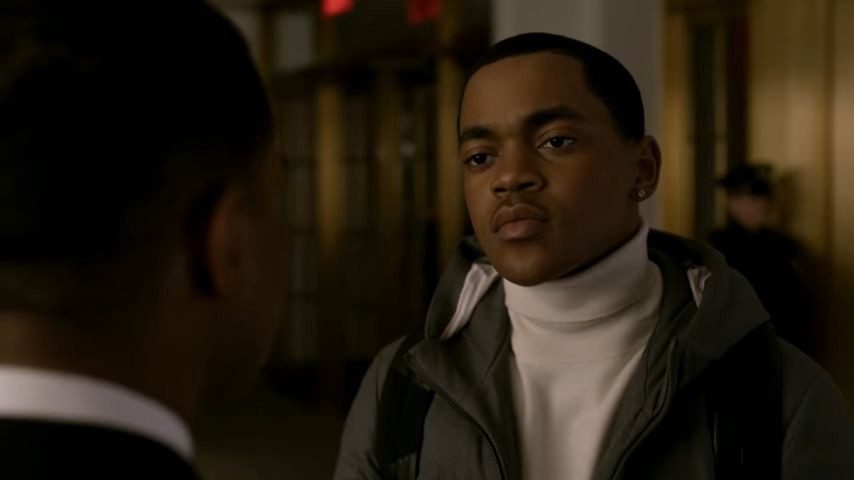 What Will Happen In Power Book V?
Following the assassination of James "Ghost" St. Patrick, Rashad will strive to seize political power.Tate remarked that no matter how much he wanted to say, he couldn't. Power creator and producer Courtney Kemp, on the other hand, gave some new details in a second interview.
She added that they have an idea that is based on how Washington, D.C. today appears to Black politicians.
Rashad Tate originally appeared in Season 4 of Power Book, and fans soon discovered that the once-respected politician was actually a robber as his story developed.
After losing the election to become New York's next governor to his competitor James 'Ghost,' St Patrick Tate became depressed.
However, the character made an unexpected reappearance in the series' first spin-off, Power Book II, where he was attempting to rebuild his political career following Ghost's death.
Tate said of Rashad's fate, "He's a really motivated person, there'll be a bunch of hurdles and barriers in Rashad's way." He will, however, surely be inspired and driven to concentrate on his ambitions and aspirations. His sibling will be present to provide as a reminder of his Tate ancestry. As a result, he'll have to do some mental gymnastics to figure out how to get around some of the impediments and roadblocks that stand in his way.
Our Team DCS includes 5 different writers proficient in English and research based Content Writing. We allow them and encourage them to follow the Entertainment news all day long. Our posts, listicles and even the exclusives are a result of their hard work.