The exclusive theatrical release of Spider-Man: No Way Home begins on December 17, but it will be a long time before it is available for free on Disney+. Following the launch of Disney+ in November 2019, the MCU has only had a few feature releases, all of which have been released on the streaming service either day-and-date or after an exclusive theatrical run. Although Black Widow was available on Disney+ for a fee at the time of its theatrical release, 2021 MCU films like Shang-Chi and the Legend of the Ten Rings and Eternals weren't available on the streaming service until 45 days after their initial release, at which point they were free to Disney+ subscribers.
While practically other MCU films are free with Disney+ subscriptions, there is one major exception: Tom Holland's Spider-Man films. Due to their ownership by Sony, Spider-Man: Homecoming (2017) and Spider-Man: Far From Home (2019) are yet to join the Disney+ repertoire. While Disney and Sony have agreed on the film content for Spider-Man, Sony still has the distribution rights for the time being. Disney owns the right to use Marvel's Peter Parker in a limited number of films, but no distribution rights. For the time being, Starz, which is also the home of Homecoming and Far From Home, will be the first streaming site where No Way Home will be available after its theatrical exclusivity.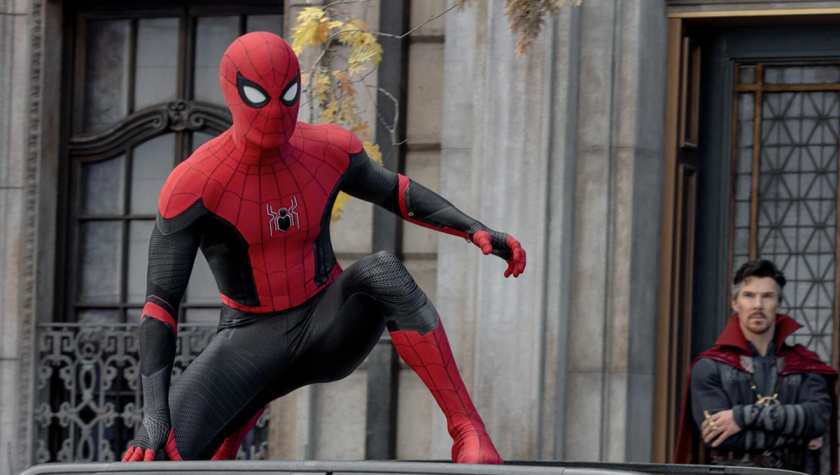 While Sony just signed a contract with Netflix to stream all of their films from 2022 to 2016, No Way Home is exempt from this agreement due to its December 2021 release date. As a result, after its theatrical and VOD windows, No Way Home is slated to land on Starz, where it will most likely stay for the next 18 months. In April, Disney and Sony agreed to a new contract licensing agreement that stipulates that Sony films released between 2022 and 2026 will first have a theatrical window, then an at-home VOD window, then go to Netflix for 18 months, and finally be available on Disney's streaming platforms – but this excludes No Way Home, which will be released in 2021. Audiences could expect to watch No Way Home on Disney+ in June 2023 at the earliest if it was released three weeks later, but that does not appear to be the case. As a result, it's probable that No Way Home won't be available on Disney+ for a long time.
While Homecoming and Far From Home are likely to arrive on Disney+ before No Way Home, there is still no word on whether it will be released on Netflix or Disney+ first. Because No Way Home isn't officially part of the arrangement that requires Sony pictures from 2022 to 2026 to go to Netflix first, it's likely that Disney will be able to nab the distribution rights after the 18-month Starz term. In any case, Disney+ users shouldn't anticipate No Way Home to be available for free alongside the other MCU films until late 2023 or early 2024.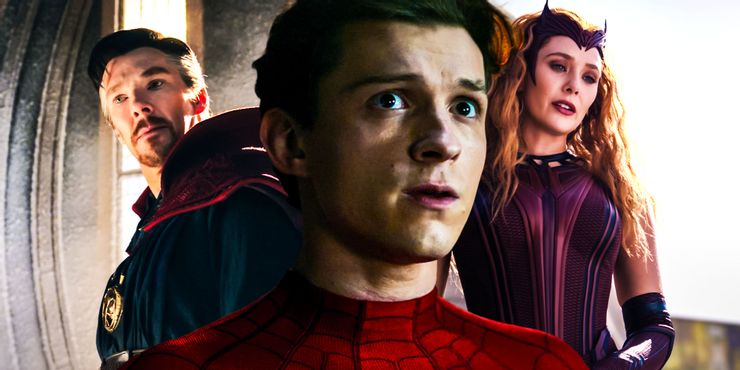 Future MCU films, such as Doctor Strange in the Multiverse of Madness and Thor: Love and Thunder, will, on the other hand, be available on Disney+ much sooner due to the strange Sony contract for Spider-Man. The MCU's next 2022 film slate will most likely follow the same free Disney+ availability timeframe as Eternals and Shang-Chi, which means they'll likely arrive 45 days after their theatrical debuts. With Sony's multiple licensing relationships, the timeframes for Tom Holland's Spider-Man flicks, particularly Spider-Man: No Way Home, coming on Disney+ are exceedingly unpredictable, so fans who want to see it at home before 2023 should seek to Starz or VOD services.
Where to watch 'Spider-Man: No Way Home'
"Spider-Man: No Way Home" will be accessible on most video-on-demand services starting March 22. The film is currently available for preorder for $20 on Vudu, Amazon Prime Video, Apple TV, and the Google Play Store.
On March 22, it's uncertain if a less expensive rental alternative will be available. Rentals are usually available the same day or around a month after a film is released for purchase. "Spider-Man: No Way Home" will be released on Blu-ray and 4K Blu-ray on April 12 for those who prefer a tangible copy of the picture.
Is 'Spider-Man: No Way Home' set to be released on Disney Plus or Netflix?
When "Spider-Man: No Way Home" is released digitally, Sony's streaming contracts will keep it off Disney Plus and Netflix – at least for the time being.
Instead, "Spider-Man: No Way Home" will premiere on Starz, a cable network and streaming service, as a subscription video. "Spider-Man: Homecoming" is also currently accessible on Starz.
"Spider-Man: No Way Home" should be available on Starz within the next six months, according to Starz CEO Jeffrey Hirsch. Starz has a $9-per-month subscription option; a current bargain provides three months for $5 or six months for $20. After the original release window with Starz expires, Sony has a separate arrangement with Netflix for films published in 2022 and beyond, so "Spider-Man: No Way Home" could end up on Netflix after the initial release window with Starz expires.
Our Team DCS includes 5 different writers proficient in English and research based Content Writing. We allow them and encourage them to follow the Entertainment news all day long. Our posts, listicles and even the exclusives are a result of their hard work.