Lifetime's "Project Runway: Junior" is a fashion-based reality programme for junior designers, hosted by Tim Gunn and Hannah Jeter. The 'Project Runway' spinoff, which features artists ages 13 to 17, gives the participants a chance to demonstrate their abilities in an area in which they have been passionately interested since they were very young. The 2015 debut of the inaugural season left fans with wonderful recollections. So don't worry if you're wondering where your favourite contender is these days—we've got you covered!
Where is Maya Now?
View this post on Instagram
'Project Runway: Junior' season one winner Maya René Ramirez is thriving in the fashion industry as of this writing. She has been employed by La Ménagère as a graphic designer since July 2022. In addition, Maya attends Polimoda and will graduate in 2023 with a bachelor's degree in fashion art direction. She attended Parsons Paris – The New School from 2019 to 2020 in an effort to earn a bachelor's degree in fashion/apparel design. The former reality TV star appears to be living her best life in Florence, Italy, where she is based.
Where is Samantha Now?
View this post on Instagram
Runner-up Samantha Cobos has kept up her love of style. The Fashion Institute of Technology alumna studied there from 2016 to 2018 and graduated with a bachelor's degree in technical design, a minor in fashion history, theory, and culture, as well as associate's degrees in menswear and womenswear design/apparel. Samantha is presently employed by Telfar as a product developer, and she is based in New York.
Where is Peytie Now?
View this post on Instagram
Peytie Slater is a current student at the London College of Fashion, a division of the University of the Arts London (UAL), located in London, England. They enrolled in the programme in 2020, and upon completion of their Fashion/Apparel Design and International Preparation for Fashion studies, they will receive their diplomas in 2024. Peytie continues to create clothing and is willing to accept client requests for customised designs.
Where is Zachary Now?
View this post on Instagram
Next, we have Zachary Fernandez, the fourth candidate and a fashion expert who is excelling. He has been the fabric and trims coordinator for Oscar de la Renta since March 2022 and a contract design and development assistant for Brother Vellies. Zachary is a designer based in New York City, and his creations are sure to attract your attention.
Where is Zach Now?
View this post on Instagram
Zach Lindsey may have just missed making it into the championship game, but that does not imply his abilities have decreased at all. The reality TV star is proud of the diversity and ageless nature of the clothing line that bears his name. Zach, who is based in New York, is ostensibly connected to Raytell Bridges as a self-employed Assistant Stylist.
Where is Jaxson Now?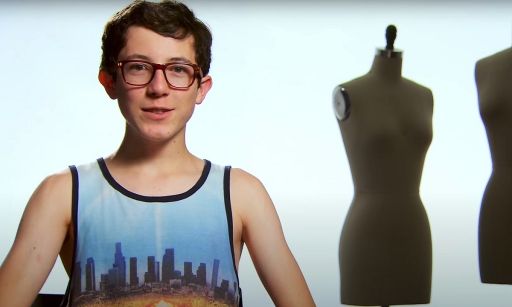 Jaxson Metzle, also known as Jaxson Wyatt, resides in New York as of this writing. The fashion specialist has a clothing business named Jaxson Wyatt and works as a production assistant for Markarian. The reality TV personality graduated from Kansas State University in 2021 with a Bachelor of Science in Apparel and Textile Design Production and minors in both art and business administration. Jaxson takes pride in creating clothing that is size inclusive and environmentally friendly.
Where is Bridget Now?
View this post on Instagram
Bridget Westendorf is based in New York City, like many of her co-stars, but she spends a lot of time in New Jersey. The reality TV star now specifically works as a Digital Content Creator and has over 52,000 Instagram followers. G4= clothing has a delicate and peaceful air that is impossible to resist falling in love with. Bridget has gotten the chance to collaborate with companies like Dior because of her work.
Where is Matt Now?
View this post on Instagram
In Los Angeles, California, the fashion industry is prospering for designer Matt Sarafa. He earned a Bachelor of Arts in Design Media Arts from the University of California, Los Angeles in 2020. He has since worked with numerous renowned companies, and he is currently the Creative Director of Amaré Magazine. The reality TV participant founded Matt Sarafa LLC in July 2016 and is still its founder and CEO today. He has had the privilege of dressing celebrities over the years, including Tyra Banks, Doja Cat, Big Sean, Iggy Azalea, etc. The New York, Paris, and Los Angeles Fashion Weeks all featured him as the youngest designer.
Where is Victoria Now?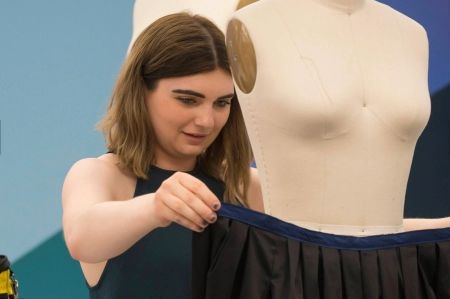 Victoria Cohen, who is still reportedly living in Westlake, Ohio, seems to prefer to keep her private life quiet. The reality TV star enrolled at Kent State University in 2017 and earned a degree in psychology and public health in 2020. No of the job path Victoria may have chosen, we hope she keeps living life to the fullest.
Where is Jesse Now?
View this post on Instagram
Jesse Hansen majored in Womenswear, Fashion/Apparel Design, and Fashion Design Technology at UAL's London College of Fashion, where he earned a Bachelor of Arts degree in 2021. He began working at Pinewood Studios Limited in October 2022 and is currently a costume designer for the company. The London, England-based fashion specialist will soon introduce some striking creations.
Where is Ysabel Now?
View this post on Instagram
Next up is Ysabel Hilado, who earned a bachelor's degree in fashion/apparel design and a minor in fashion merchandising from California State University, Long Beach, in May 2022. She attended Long Beach City College before to that but transferred to her finishing institution in 2019. For her brand, Ysabel Hilado, she works for herself as a fashion designer and digital content creator. The reality TV star, who is based in California's Los Angeles Metropolitan Area, has a sizable online fan base, including more than 105 thousand followers on Instagram.
Where is Sami Now?
View this post on Instagram
Even though Samantha "Sami" Johnson's stint on "Project Runway: Junior" was brief, she continued to be passionate about fashion. She earned a bachelor's degree in fashion/apparel design from Parsons School of Design – The New School in 2018 and continued her studies there until 2020, when she earned a bachelor's degree in fine arts after completing courses in creative entrepreneurship and fashion/apparel design. Sami began working for SER.O.YA in March 2021 as an assistant designer, but in January 2022 she was promoted to associate designer. The latter post is still hers, and she is thriving in New York.
Our Team DCS includes 5 different writers proficient in English and research based Content Writing. We allow them and encourage them to follow the Entertainment news all day long. Our posts, listicles and even the exclusives are a result of their hard work.