The most recent developments in the murder investigation of Dr. Joseph Sonnier are covered by NBC's "Dateline: Lone Star Obsession" and "20/20: This is Revenge." at the summer of 2012, this pathologist from Lubbock, Texas, was discovered dead at his house. As the investigators continued their quest for information, they came into a love triangle and simmering jealousy, which impacted everyone involved's life. Dr. Joseph's girlfriend Richelle Shetina was caught up in this murder-for-hire scheme because it was her ex-lover Dr. Thomas Dixon who had originally planned the heinous act. Would you like to learn more about Richelle? Here is everything we do know!
Who Is Richelle Shetina?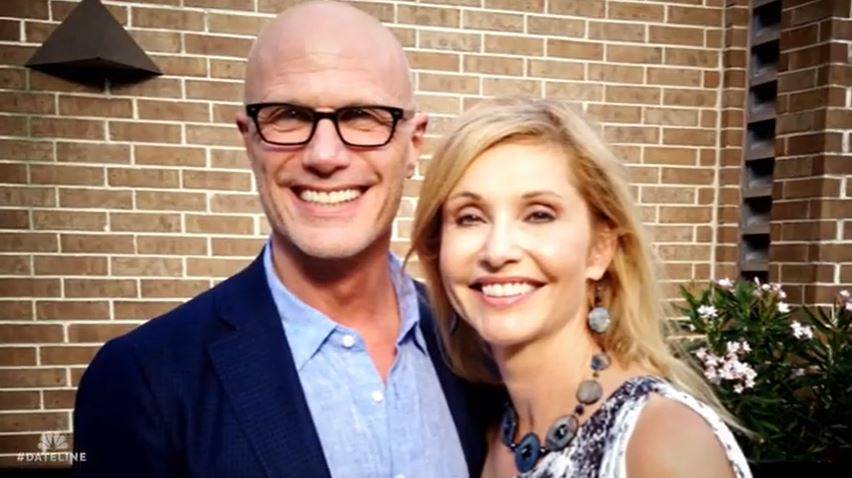 In relation to this murder investigation, Richelle Shetina's story begins in July 2011, when she enrolled in dance classes at Lubbock's D'Venue Dance Studio. Through these sessions, she eventually met Joseph Sonnier, a tall, attractive, and wealthy pathologist. Her dance partner quickly turned into a friend, and soon after that, their friendship bloomed into what Richelle has called the love of her life: a romance.
As time passed, the couple overcome difficulties, deepened their love, and travelled extensively. They even spent Richelle's 50th birthday in Paris. She admitted to ABC's "20/20" that she "loved the way he made me feel." She continued, "I absolutely loved it," and said Joseph was the one for her. Richelle, however, quickly began to notice odd occurrences. At her neighbourhood gym, she felt as though someone was always watching her, and in February 2012, she even returned home to an unsettling note, allegedly written by Joseph's ex-girlfriend.
When Joseph was found dead, they decided to ignore it since they thought someone was playing pranks on the couple for fun, but it turned out that Dr. Thomas Michael Dixon was responsible. Richelle had an affair with Thomas before meeting Joseph, and when his then-wife learned about it, she quickly filed for divorce. Richelle ended their relationship soon after the incident, despite the fact that Thomas was pleased to divorce his wife in favour of a future with her. Richelle claimed in the future that she had lost her love for Thomas and that meeting Joseph Sonnier had made her realise what true love was all about. However, Thomas, who insisted Richelle was still the passion of his life, detested this change and was determined to get Richelle back. In order to sour relations between Richelle and Joseph, he recruited David Shepard. But when that failed, David was given the go-ahead to brutally murder Joseph inside his home.
Where Is Richelle Shetina Now?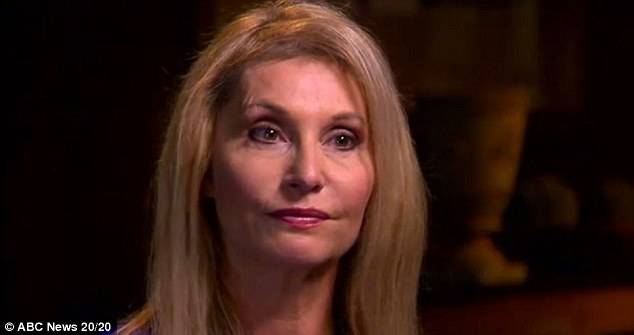 Thomas thought Richelle would return to him after Joseph died, but this couldn't have been further from the truth. Richelle was determined to get over her ex since she thought he was a bad person. Richelle is 58 years old as of the writing, and while it appears that she still lives in Lubbock, Texas, she likes to lead a private life away from the media's attention. This former Kansas City Chiefs halftime dancer even filed a lawsuit against Texas Monthly magazine in 2016 over an article that described the alleged love triangle involving her and the two doctors. The article apparently referred to her as a "gold-digging, marriage-wrecking divorcée" who got engaged with wealthy men in order to spend their money, and she demanded $2 million in damages, the maximum amount that could be awarded.
Evidently, it also contained a great deal of untrue information about her life, her upbringing, her professional life, her marriages, and the relationships that followed. Richelle is currently making every effort to deal with her loss and move on with her life. She explained what happened on '20/20,' and she is now more aware of what took place and how to prepare for it. Evil pursued me all the way to Joseph's door. this excellent, decent, kind, and loving man. Whether I liked it or not, evil was right there.
There are genuine sociopaths and psychopaths among us, she continued.They are smart as well as engaging. And they eat meals at the same table as you and your kids. Additionally, they occasionally share your bed with you. They aren't able to love you or have empathy for anyone. Don't ignore it when you notice that the mask is beginning to come off. Try not to rationalise it… And exit as quickly as you can. Truly. As quickly as you can, run.
Being a binge-watcher himself, finding Content to write about comes naturally to Divesh. From Anime to Trending Netflix Series and Celebrity News, he covers every detail and always find the right sources for his research.