Over the years, some of the most recognisable and adored wrestling superstars have called World Wrestling Entertainment (WWE) home. One such person is Rena Lesnar, best known in the wrestling community as "Sable." Sable's tenure in the WWE was characterised by game-changing events, contentious situations, and a distinctive combination of athletic prowess and charisma that captured spectators throughout the Attitude Era.
Even more so with her marriage to Brock Lesnar, a fellow WWE star, her life both inside and outside the squared circle has been nothing short of spectacular. We have compiled all of the information we know regarding the former WWE diva's whereabouts for those who are interested. So let's get started!
Why Did Sable Leave WWE?
Sable's tenure with WWE was marked by a number of separations from the organisation, each motivated by a unique set of circumstances. She debuted in the WWE in 1996 while serving as Marc Mero's manager, her then-husband. She changed from a couple wrestler to a singles wrestler as a result of her beautiful appearance and captivating charisma. After capturing the WWE (formerly WWF) Women's Championship in 1998 as a result of her climb, she rose to become one of the most well-known wrestlers of her time.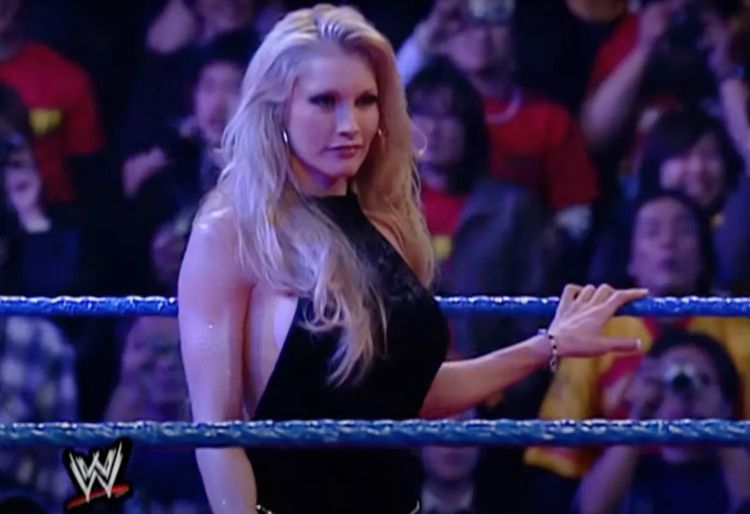 Sable's WWE career, however, took a dramatic turn in June 1999 when she renounced her title and departed the organisation. Her exit was clouded in scandal after she sued WWE for a whopping $110 million in damages. She painted a dismal image of the workplace culture, including sexual harassment and hazardous working conditions. Sable progressively lowered her financial claims throughout the legal process, and in August 1999, she and WWE struck an out-of-court settlement.
After a brief break, she triumphantly returned to WWE in 2003, beginning her second run with the organisation. Sable first met Brock Lesnar, a formidable wrestler who would later become her husband, during this return. She was wed to Marc Mero at the time. She started seeing Brock, though, and in 2004, she filed for divorce from Marc as a result. Soon after, Sable and Brock made their relationship public. As their relationship grew, she made the decision to leave WWE once more in August 2004.
Brock departed WWE in March 2004, five months before Sable retired, and he was worried about her professional future. Lesnar said in his autobiography, "Death Clutch: My Story of Determination, Domination, and Survival," how much he wanted her to quit WWE before they got married. He thought that the long-term impacts of the wrestling profession did not make for a good marriage. She obliged with Lesnar's request and once more left the WWE, but this time she did so voluntarily and with a commitment to their relationship and love.
What Happened to Sable?
Following her departure from WWE, Sable and Brock Lesnar's relationship continued with their engagement in 2004. But at the beginning of 2005, their engagement was broken off. Despite the momentary setback, Lesnar proposed to Sable inside the Orlando airport's waterfall, and the couple got back together and resumed their romance in January 2006. She and Brock were married in marriage on May 6, 2006, marking the union of two well-known figures from the world of professional wrestling. She was a part of Lesnar's NJPW career up until 2007, when he left it.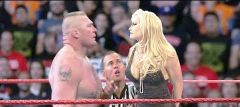 Turk and Duke, their joint children, were born in 2009 and 2010, respectively. Children from their prior partnerships have been incorporated into their blended family; Sable and Brock both have a daughter. Brock surprised Sable with a funny prank on their fifth wedding anniversary in the midst of their calm and private lives. Lesnar recalled the humorous tale in a 2016 appearance on ESPN's Highly Questionable. He performed a prank on his wife before giving her a new wedding band as a gift for their anniversary.
To avoid having her current wedding band stolen during on their tropical trip, Lesnar advised Sable to leave it at home. He made the guardians of their children claim that their kid had ingested the wedding band while they were away. They even displayed to Sable an internet-found X-ray of a child's stomach that had a wedding ring. She believed her son had swallowed her wedding band, so for two days she painstakingly looked for it in soiled diapers. Finally, when they got home, Lesnar confessed the joke and made a sincere gesture by giving her the new wedding band.
Sable chooses a more quiet life over maintaining social media profiles, unlike many other celebrities. Her priorities have been her family, and she has discovered contentment in a more sedate, rural environment. Today, Sable and Brock Lesnar have made a calm life for themselves on a farm in Maryfield, Saskatchewan, Canada, distant from the commotion of the big city and the wrestling industry.
Sable has made sporadic public appearances throughout the years, including attending Jets games and sharing birthdays with Brock Lesnar, but her secluded way of life suggests that she has put her family and personal life above all else. She has been supportive of her husband's second WWE and UFC careers over the years. Given that it was discovered that Torrie Wilson was not even permitted to mention her during her Hall of Fame acceptance speech, it becomes unlikely that the great wrestler will make a comeback to the ring. Fans of the WWE Universe have persisted in calling for her inclusion in the Hall of Fame, though.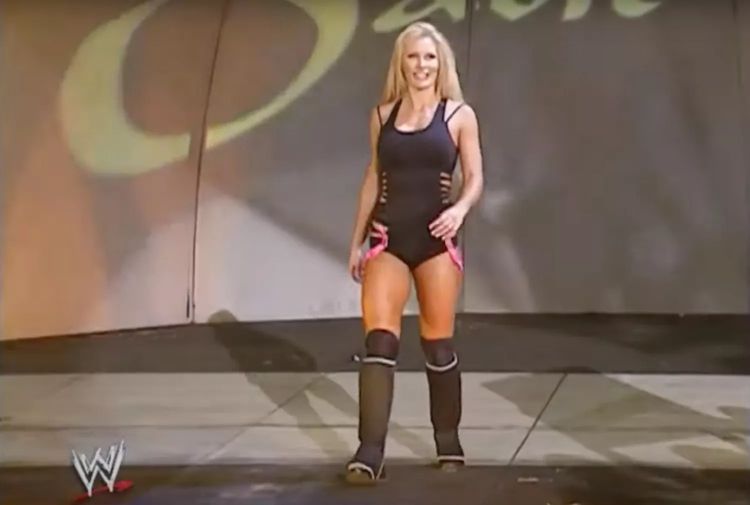 Although Sable may have retired from professional wrestling, her history as a groundbreaking WWE Diva and her ongoing love story with Brock Lesnar remain an important part of her lasting legacy in the sports entertainment industry. Sable herself has found happiness in a calmer, more private phase of her life, and we wish her nothing but the best as fans recall the memorable moments of her wrestling career!