The documentary '20/20: Dangerous Games' illustrates how dangerous the internet can be by telling the shocking tale of Shelly Chartier, who in 2012 masterminded a sophisticated catfishing plan that had a profound impact on the lives of young model Paris Dunn and budding NBA star Chris "Birdman" Andersen. The programme in-depth examines what began as a pointless experiment and ultimately turned into a significant controversy involving false identities, blackmail, and even charges of child pornography. So, here's everything you need to know if you want to find out more about what Shelly did and her whereabouts right now!
Who is Shelly Chartier?
Shelly Chartier is a Chemawawin Cree Nation native who was born in the early 1980s in Manitoba. She spent the majority of her time at home taking care of her ailing mother, Delia, throughout her incredibly lonely upbringing in Easterville. Shelly's aunt reared her as a result, but she passed away when Shelly was eleven. She was severely bullied by her classmates as a result of her increased seclusion as a result of this devastating loss. Shelly was consequently expelled from school after completing the sixth grade and was confined to her home for eleven years.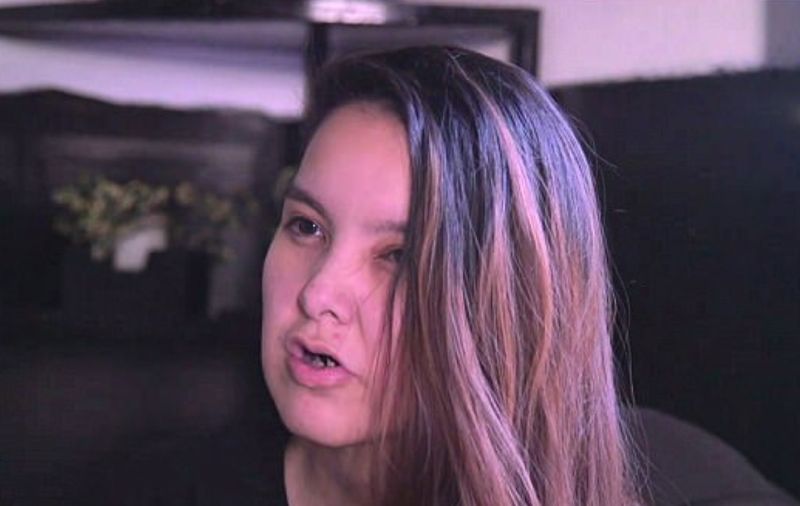 In order to interact with the outside world during this period of solitude, Shelly turned to the internet in 2011. She apparently created many phoney Facebook sites during this period and impersonated well-known YouTubers, Playboy models, and reality TV stars in addition to playing XBox. However, this allegedly risk-free activity changed course in October 2011 when Shelly, then 27 years old, stumbled across the Facebook page of Dallas-based NBA player Chris Andersen. She was particularly drawn to a remark made by Paris Dunn, a.k.a. Paris Roxanne, a would-be teen model from Los Angeles, California.
The 17-year-old reportedly urged Andersen to call her and left her phone number in a fan message on his Facebook page. Shelly made the decision to interfere, so she made a bogus profile, pretended to be the 33-year-old basketball star, and messaged Paris. On the other hand, she managed to get his phone number and messaged him on another app while pretending to be the model. Andersen believed Paris had obtained his phone number from Facebook, but she thought she had finally gained his attention. Both parties continued to write on a regular basis without realising that Shelly was acting as a "catfisher" and having the discussions.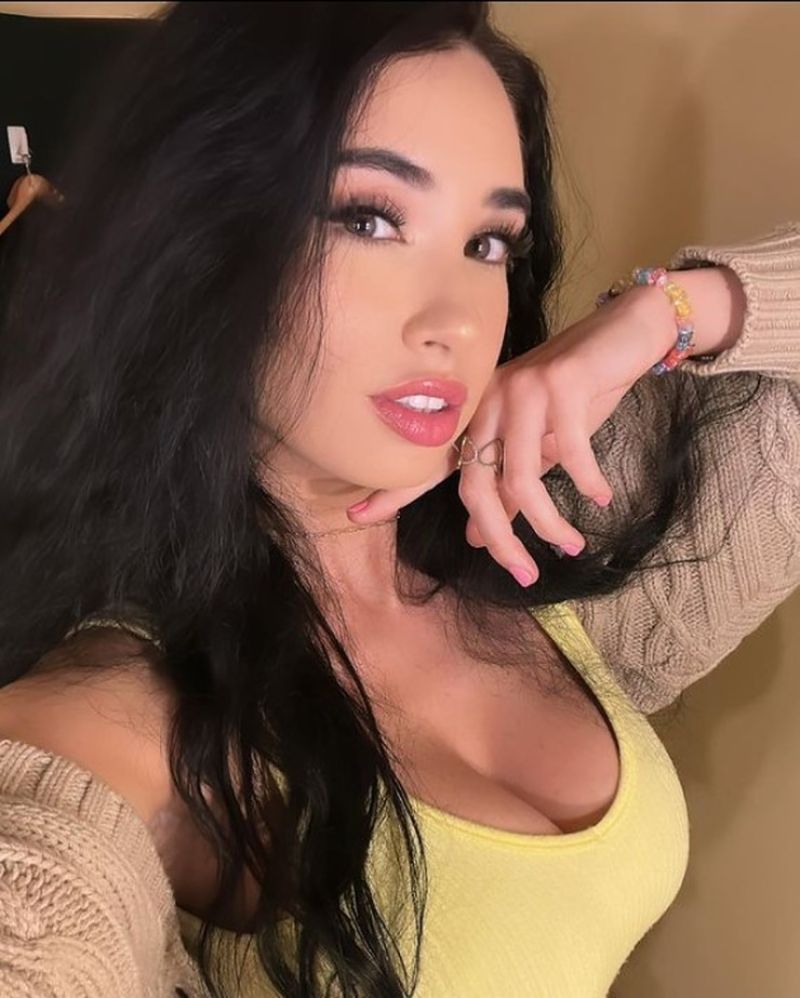 In addition, the Manitoban built a third fictitious page under the name Tom Taylor and claimed to be Andersen's closest friend in Paris. Over the subsequent months, the NBA player and the young model got closer and eventually started flirting via Shelly, which evolved into an exchange of naked images. She eventually met Andersen and Paris and persuaded the latter to take a weekend trip to Denver in December 2011 using Tom's made-up identity. It's interesting to note that throughout this time, the Denver athlete thought his online acquaintance was 21 rather than 17.
The two allegedly engaged in sexual intimacy over the course of the next enjoyable weekend. But Paris later admitted that several aspects about their time together didn't make sense, including a number of gaps and contradictions in their online talks. Shelly started spamming her with messages from Tom's profile after Paris spent the weekend with Andersen. In addition, the Manitoban utilised the nudes that the former had posted to the basketball player's fictitious profile when the 17-year-old revealed she was going to see another professional athlete to blackmail her as Tom in February 2012.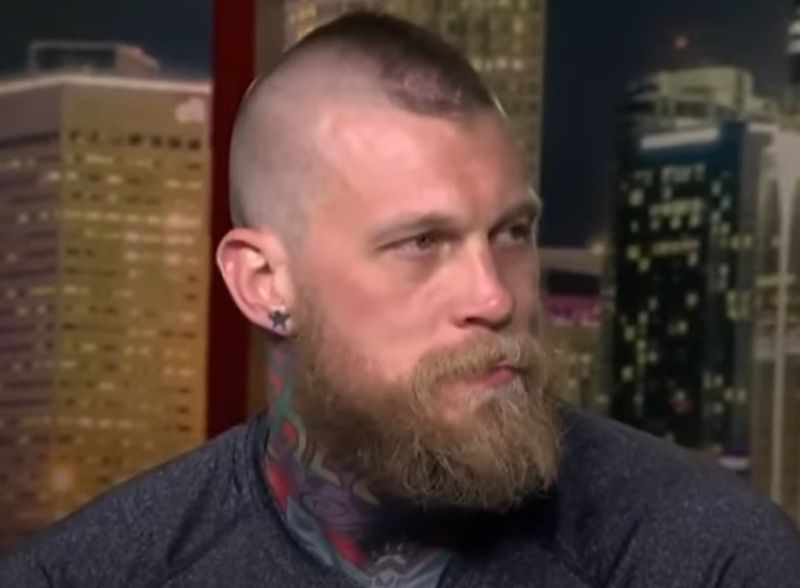 Not only did Shelly threaten to release the images, but she also allegedly threatened to have Paris "raped and murdered." The small girl was so terrified that she told her mother everything, and together they called the police. On the other side, on February 22, 2012, Shelly sent an email to Andersen while posing as the mother of the young model, threatening to ruin his life and purportedly attempting to extort money from him. Concerned about the same, he brought up the situation to his lawyer. In response to the email, the lawyer responded by paying Shelly $3,000 to cease bugging the couple.
Unfortunately, the basketball player's problems were far from done, as he was still under investigation in May 2012 for having child pornography. The authorities came to the conclusion that all of his internet interactions with Paris were conducted through fictitious accounts as the accusations threatened to ruin his life. The police tracked the IP addresses for the impostor personas to Shelly in Canada after he was exonerated of the accusations. She was therefore detained in January 2013 and accused of possessing and distributing child porn, as well as extortion, personation, and making threats.
Where is Shelly Chartier Now?
In 2013, while playing video games online, Shelly met Rob Marku, an ardent gamer, after she had been arrested. He was originally from Michigan and was living in Yonkers, New York, where they soon fell in love. Rob travelled to Easterville to see Shelly after she was granted bail in November 2014 with stringent terms, such as a prohibition on using the internet. Despite their first encounter and her upcoming trial, they clicked right away and got married that same year on Christmas. Shelly went on trial in August 2015 and entered a guilty plea to seven counts of fraud, impersonation, extortion, and making threats.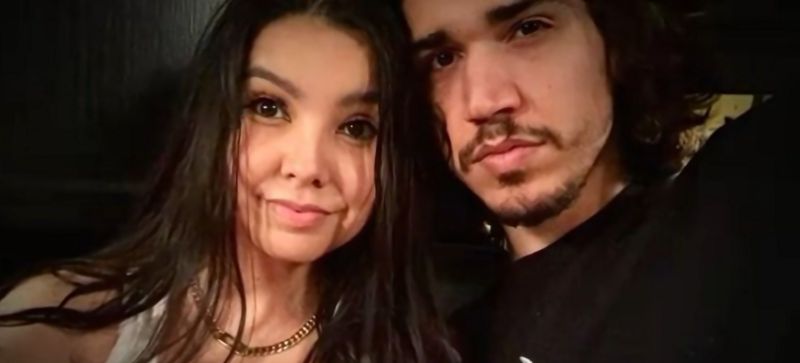 As a result, the native of Manitoba was given an 18-month prison term, of which she served 12 months in prison, including 50 days in isolation. Shelly was freed in October 2016 and given a two-year probationary period as well as restrictions on her internet use. She started working while she was incarcerated, but as of 2017, she remained jobless. She also disclosed on the broadcast that she had serious tooth issues. She and Rob were forced to live apart at this time, with Rob travelling to see her occasionally because they were unable to obtain a permanent visa for him.
On the programme, Shelly also confessed that she regretted what had happened and that her time in jail had improved her by teaching her social skills. She has hardly been on social media since her release, and she appears to have grown accustomed to privacy. Despite this, rumours indicate that she started a part-time job as a caretaker in the band office of her Reserve. She still resides in Easterville and, as far as we can ascertain, is currently thought to be working full-time as her mother's carer.
Being a binge-watcher himself, finding Content to write about comes naturally to Divesh. From Anime to Trending Netflix Series and Celebrity News, he covers every detail and always find the right sources for his research.