For five seasons running, Snowfall, the acclaimed crime drama on FX, has been able to keep audiences glued to the screens. The programme centres on a number of characters whose lives intertwine during the first crack epidemic in Los Angeles in 1983.
Fans were thrilled when the show's sixth and final season was just renewed by FX. Now there is also a release date for the previous season. So when will the sixth season of Snowfall debut? Find out by reading on.
Snowfall Season 6 Release Date
On February 22, 2023, at 10 p.m. ET/PT, the sixth season of Snowfall will premiere on FX. A two-episode special premiere will serve as the season's introduction, after which fresh episodes will be released every week. The next day, Hulu and Disney+ will also have the episode available for viewing.
Like the previous seasons, this one is scheduled to include ten episodes. When the fifth season was still airing in April 2022, FX confirmed the show's renewal for its final season. I'm immensely proud of the history we have all produced, the show's star and producer Damson Idris stated when announcing the news.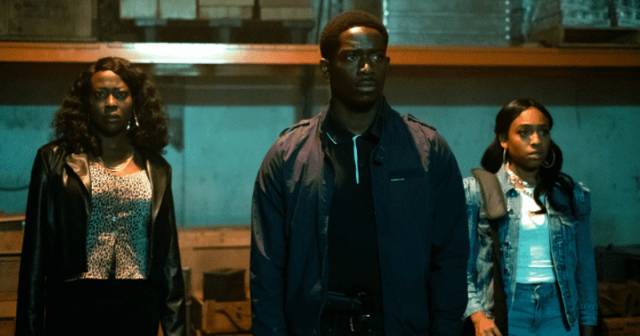 "Especially the cultural impact that Snowfall has made. A TV sitcom rarely reaches its sixth season, so it will be sad to say goodbye to Franklin Saint. However, the family and connections I've built along the way will endure a lifetime. I know John Singleton is smiling proudly and looking down," Idris continued.
Is there a Trailer for Snowfall Season 6?
In November of this year, FX Network released a trailer for the sixth season, giving viewers a sneak peek at what to anticipate from the finale. the trailer is below. "It's October 1986 in this sixth and last season, as civil conflict threatens to destroy the Saint family," the official season 6 summary states.
Franklin is in a dire situation after being eliminated by former CIA agent Teddy McDonald and is forced to plunder his Aunt Louie and Uncle Jerome. While this is going on, Louie has replaced Franklin as Teddy's only customer, undercutting her nephew and building a rival empire.
Franklin must now choose between losing everyone he cares about and all he has created. To survive, Franklin must outwit the KGB, DEA, and CIA as well as the LAPD's fully militarised, fully corrupt C.R.A.S.H units. Who will they become in order to survive when everyone is up against it?," it continues.
Snowfall Season 6 Star Cast
Damson Idris will continue to play Franklin Saint, Carter Hudson will play Teddy McDonald, Sergio Peris-Mencheta will play Gustavo "El Oso" Zapata, Michael Hyatt will play Cissy Saint, Amin Joseph will play Jerome Saint, Angela Lewis will play Louanne Saint, Isaiah John will play Leon Simmons, and Devyn A. Tyler will play Veronique Turner.
Eric Amadio, Dave Andron, and the late John Singleton created the snowfall. The series' executive producers include Idris, Amadio, Trevor Engelson, Thomas Schlamme, Michael London, John LaBrucherie, Walter Mosley, and Julie DeJoie.
Being a binge-watcher himself, finding Content to write about comes naturally to Divesh. From Anime to Trending Netflix Series and Celebrity News, he covers every detail and always find the right sources for his research.