The castaways from 'Survivor' work together to overcome several obstacles on a lonely island in the middle of nowhere. The stranded party is followed on the reality TV programme as they search for food, water, and shelter while attempting to outwit nature. The players join tribes and complete a variety of challenges on the show, which has viewers agog with anticipation. Season 3 of the programme, which debuted in 2001, included a number of spectacular ups and downs. Even after the first season of "Survivor: Africa" aired years ago, viewers are still interested in the contestants. Therefore, if you're likewise interested, look no further since we have all you need right here!
Where is Ethan Zohn Now?
The outstanding competitor, noted for his kind demeanour, quickly rose to the top of the list of the most appealing contestants. Ethan kept looking for new ways to succeed after winning the grand prize and the "Survivor" championship. Later, the reality television personality took part in "Survivor: All Stars," "The Amazing Race," and "Survivor: Winners at War." He also battled cancer twice; the first time was in 2009 and the second time was in 2013.
View this post on Instagram
Ethan persevered, though, and today gives motivating speeches. He has also been called to speak at various international conventions for this reason. In addition, he is a prominent figure in television and the media who founded Grassroot Soccer. Ethan also runs a website where he sells personalised clothing. He keeps reaching new achievement milestones with the help of his wife, Lisa Heywood.
Where is Kim Johnson Now?
In the end, Ethan took the top slot away from the retired teacher. Kim Johnson has nevertheless carried on creating treasured experiences with her loved ones. It's interesting that she still maintains ties to the United States Tennis Association and the United States Platform Tennis Association. Kim, who is getting close to 80, has generally avoided the spotlight. The former reality TV participant now lives a secret existence but will always be recognised for her outstanding performance on the show.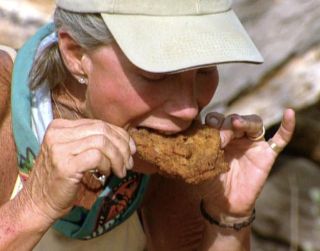 Where is Lex van den Berghe Now?
Lex has continued to pursue a variety of chances and advance his profession and objectives since coming in third place. He is currently working at Adobe as a Senior Product Manager. Lex has worked for the prestigious corporation for ten years, but he hasn't given up on his other pursuits. He co-created the ephemeral television show "Family Beef" in 2013 and participated in "Survivor: All Stars" once more. Lex plays drums for various rock and roll bands on top of all that. He continues to love every element of life and is a dedicated pet parent, along with his wife and two sons.
View this post on Instagram
Where is Tom Buchanan Now?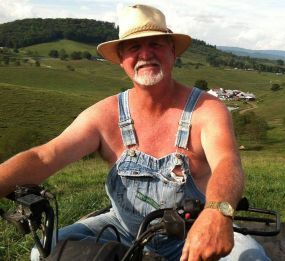 Tom's upbeat goodness brought a cheery joyful to the performance and could brighten even the worst circumstance. The Virginia-based celebrity has kept up his farming of goats and animals since his departure. In Rich Valley, Virginia, he continues to manage the family-owned Valley Views Farm. Here, "Big" Tom Buchanan has also grown to be an important member of the neighbourhood and is renowned for spreading the same joy to everyone around him.
Where is Teresa Cooper Now?
View this post on Instagram
Teresa "T-Bird" Cooper has become one of the show's most beloved cast members. The mother of two kept working for Delta Air Lines as an international flight attendant after she left, and as of this writing, she has been in that position for more than 40 years. In Georgia, she also works as a real estate broker. Additionally, the Psychology Major occasionally makes an appearance on Rob Cesternino's podcast, "Rob Has a Podcast." Teresa is constantly busy with her family, spouse, and friends, in addition to her job.
Where is Kim Powers Now?
The candidate from New Jersey finished sixth in season 3 and kept looking for success after she was eliminated. Kim stayed in touch with her pals and other 'Survivor' cast members. Kim met Survivor: The Amazon contestant Alex Bell not long after the cameras stopped rolling. The two eventually got married, adopted a daughter named Bella, and currently reside in San Francisco, California as a result of their initial connection.
Where is Frank Garrison Now?
The Amsterdam-born star gained notoriety for his conservative views after becoming the eighth contender to be eliminated from the competition. Frank has maintained a low profile and has worked as a telephone technician since leaving the show. He dabbles in other pursuits as well, like fishing and hunting. The reality star now spends time with his three daughters, Holly, his wife, and their two sons.
Where is Brandon Quinton Now?
Brandon quit the programme pretty early because of his ongoing conflicts with the more senior cast members. He kept a low profile after leaving and even had drinking issues. The former 'Survivor' participant eventually recovered, went back to school, and graduated as a registered nurse. While spending time with his friends and family, Brandon works in an aged care facility. The celebrity is currently wed to Evan Math, and the two are raising Violet, their dog, in Dallas, Texas. In addition to their jobs, the happy pair frequently travels!
View this post on Instagram
Where is Kelly Goldsmith Now?
Kelly was a Behaviour Research Analyst when she took part in the programme, and she has since advanced in her career. The Yale and Duke alumnus is a professor of marketing at Vanderbilt University right now. He has also given TEDxNash speeches. Kelly enjoys spending time with her family in addition to working as a researcher and having a thorough understanding of marketing and behaviour. The reality TV actress wed Reid Shriner in 2013, and the two are parents to two kids.
View this post on Instagram
Where is Clarence Black Now?
Following the iconic bean incident on the show, Clarence kept developing himself in many ways. The Detroit-based talent began working as a sports broadcaster after quitting his job as a high school basketball coach, a profession he still has today. After leaving television, Clarence also emceed performances and events in the Detroit area. He joined the Army in 2010, and subsequently appeared in the films "Detroiters" and "Batman v Superman: Dawn of Justice." Clarence even has his own company and has worked in public affairs. The celebrity shares his time equally with his wife, kids, and family.
View this post on Instagram
Where is Lindsey Richter Now?
Lindsey has kept her physical prowess to the test even since she left the show. Her love for sports hasn't diminished even though she is now a professional mountain biker. In 2002, Lindsey participated in "Hollywood Squares" as a panellist. The following year, she wed professional mountain biker Kirt Voreis, whom she eventually divorced. Ladies AllRide, a business run by the reality TV personality, instructs ladies how to participate in mountain biking and has also been included in Forbes. She represents many brands as an ambassador.
Where is Silas Gaither Now?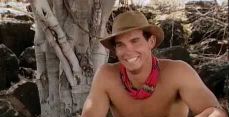 Following his experience on "Survivor," Silas persisted in trying his luck as an actor. He appeared in "My True Self," "The Pain Within," "What I Like About You," and "Prescriptions" after his time on reality television. Before moving back to Tennessee, Silas spent years running a sports bar in Los Angeles. The reality personality was detained in 2019 on felony charges of rape and severe assault against two women. In the end, he accepted a plea agreement that included six years of probation and a ban on communicating with the victims.
Where is Linda Spencer Now?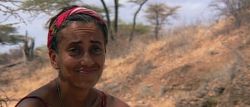 The mountaineer and cancer survivor has scaled new heights since her time in Africa. The Massachusetts-based Linda has continued to scale new heights of success in her role as a Career Counsellor alongside her husband and kids. When she made her appearance on "Survivor," she was an Assistant Director at Harvard's Office of Career Services. Since then, she has advanced to the position of Director of Career Advising and Programming at the esteemed Ivy League University.
Where is Carl Bilancione Now?
The Massachusetts-based dentist quit the show very early but continued to plot his path to success even after it ended. His dental practise is located in Maitland, Florida, where he also enjoys running marathons, dabbling in scuba diving, and seeking to satiate his thirst for adventure. Carl remains friendly with his fellow contestants and has even coached fellow participant Frank Garrison's daughter in her career as a dentist. In the process, he also developed into a motivational speaker and published his autobiography, "My Rise from the Wiseguys." Carl enjoys spending time with his wife, kids, and grandchildren in addition to his work.
View this post on Instagram
Where is Jessie Camacho Now?
Jessie, who was born in Puerto Rico, has continued to advance her media career since leaving. She had an appearance on "Late Show with David Letterman" in 2002 and finished third on "Protagonistas De Novela." After a few years, Jessie made the decision to leave the police department and focus only on acting. Since then, the celebrity has worked as a writer, casting director, and actor. 'Emily the Criminal,' 'Bloodline,' 'About My Father,' 'The Art of Passion,' and 'Mouthpiece' are a few of Jessie's works. She also hosts 'Telemundo's Descontrol.
View this post on Instagram
Where is Diane Ogden Now?
The mail carrier and mother of two was selected to participate in "Survivor: Blood vs. Water" after becoming the first participant to be eliminated from Africa. Diane finally turned down the offer, though. She finished her 30-year career with the U.S. Postal Service in 2014. The former 'Survivor' actress has spent time with her children and grandchildren since her retirement. Since then, she has developed as an artist, and people have begun to appreciate her work. Diane still keeps in touch with her former coworkers Carl Bilancione and Ethan Zohn on occasion.
View this post on Instagram
Our Team DCS includes 5 different writers proficient in English and research based Content Writing. We allow them and encourage them to follow the Entertainment news all day long. Our posts, listicles and even the exclusives are a result of their hard work.