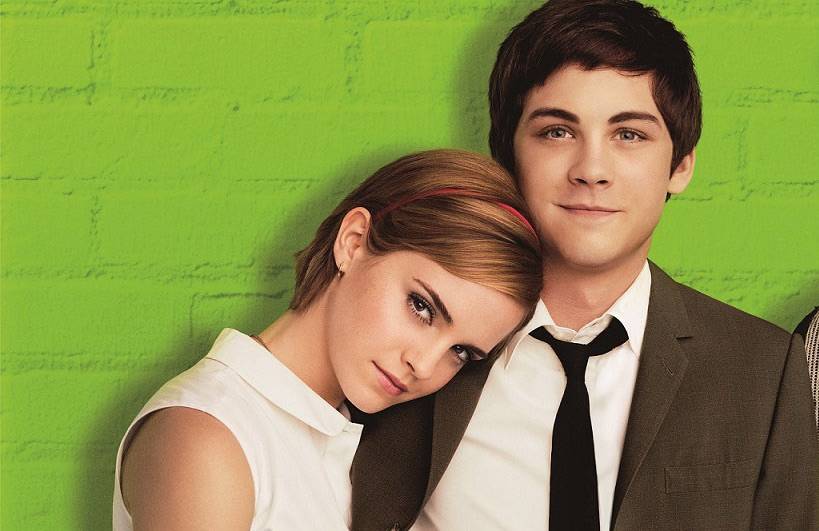 20 Best Teen Movies You Must Watch To Understand Teenagers
It's impossible to picture anything ahead of us being as thrilling as the years we spent in school, unless you had a particularly horrible childhood or adolescence. Money, responsibilities, and ambition almost certainly come at the expense of living in the moment – as we grow older, we lose the ability to be unconcerned about what lies ahead or what we have left behind.
The majority of films in the adolescent or young adult category deal with the issue of coming of age (and/or are sarcastic comedy). The films we'll be discussing today are a lovely reminder of those bygone years of adolescence when even the tiniest of moments were enjoyed to the fullest and without regard for the repercussions; and when life was viewed through the lens of optimism and hope. With that said, here is a list of the best teen films ever filmed.
10 Things I Hate About You (1999)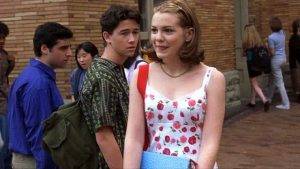 Due to their stereotype-based characterization, the characters of this amazingly entertaining and lovely romantic comedy unmistakably remind us of the 5 heroes in detention, which is surpassed by their inner parallels and attitudinal evolution. It probably covers all types of high-school individuals and cliques, from the sweet and naive new student, the popular beauty queen, and the egotistical senior, to the rebellious bad boy, the geek, and the antisocial disagreeable sister. We are once again confronted with the gossip effects and miscommunications of adolescence in a novel that interconnects each character's story. However, beneath each first impression is a human being with feelings and confused conflicts; qualities that are a part of growing up and a theme that this lighthearted film explores in a humorous and entertaining way.
American Graffiti (1973)

The beauty of this film is that we knew individuals who were similar to the characters in it; we were the characters in it, and learning their fates before the end credits is bittersweet and adds a genuine grief to the picture: a loss of innocence. It's beautifully performed by its youthful actors, superbly written and directed, and delivered with a startling honesty. And the music, which is based on the rock and roll of the time, including Buddy Holly and the Beach Boys, transports you instantly to a better, gentler world. Anyone who grew up in a small town with a main street will be transported back to a period when kids cruised down the street with their windows down and music blasting, filling the streets with rock and roll. 'American Graffiti,' one of the most iconic teen films, is a hilarious, nostalgic, and sad look at a bunch of recent high school graduates' final days of innocence.
American Pie (1999)

It is, without a doubt, a raucous sex comedy. But there's no denying that this video about a group of four adolescent lads attempting to lose their virginity is both hilarious and shamefully realistic. A teen film that you absolutely must see before you turn twenty. 'American Pie,' by the way, is also a good film for teenage girls. With a hilarious maturity, the film examines the issues of sexuality, adolescent anticipation, and discomfort, providing an unusual perspective to young adults on the funny secrets of men's inner desires, no matter how nasty or comical they may be.
Can't Buy Me Love (1987)

'Can't Buy Me Love,' a love tale about a senior year geek, Ronald Miller, and his want to be famous, tells the story of a senior year geek, Ronald Miller, and his ambition to be famous. Cindy, the head of the Cheerleaders, appeals to him, and when he learns that she is in debt, he offers her $1000 in exchange for her services as his temporary girlfriend for a month. It turns out that, despite his offer being made solely to gain notoriety, she had fallen in love with him by the end of the film.
Dazed and Confused (1993)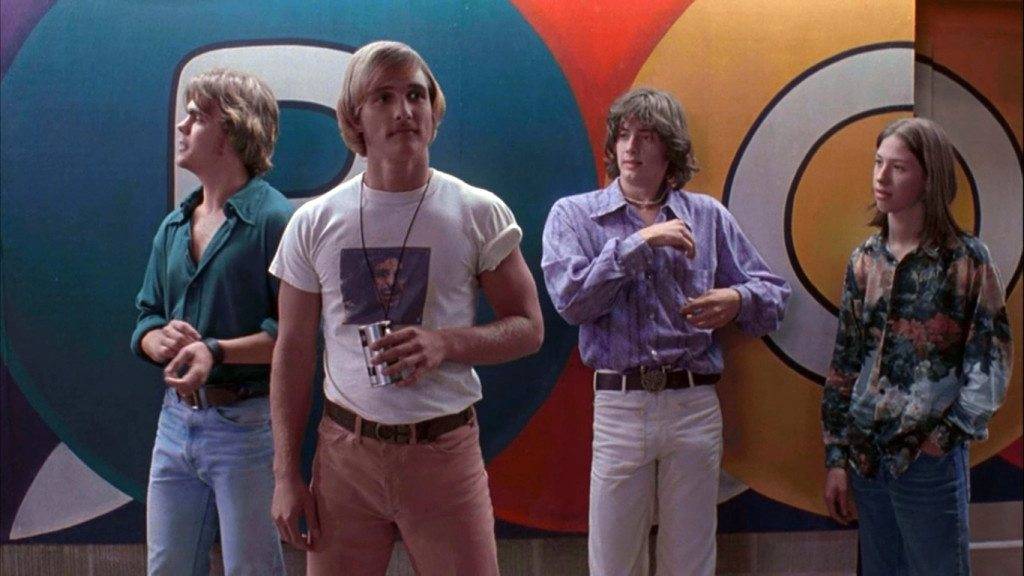 Set in the late 1970s, 'Dazed and Confused' depicts several groups of incoming seniors and entering freshmen on their last day of high school, when initiation rituals and parties hurl their path into the air, unraveling crazy and dramatic events. This comedy, starring Matthew McConaughey, Ben Affleck, Adam Goldberg, Milla Jovovich, and a large ensemble cast, is another classic of the coming-of-age genre that should not be missed. The video is about how a group of teens spend their last day of school and how the upperclassmen haze the incoming freshmen while everyone tries to get stoned, drunk, or laid. 'Dazed and Confused' has no plot; it doesn't require one because it's more of an experience than a story. I'd call it a once-in-a-lifetime experience.
Dead Poets Society (1989)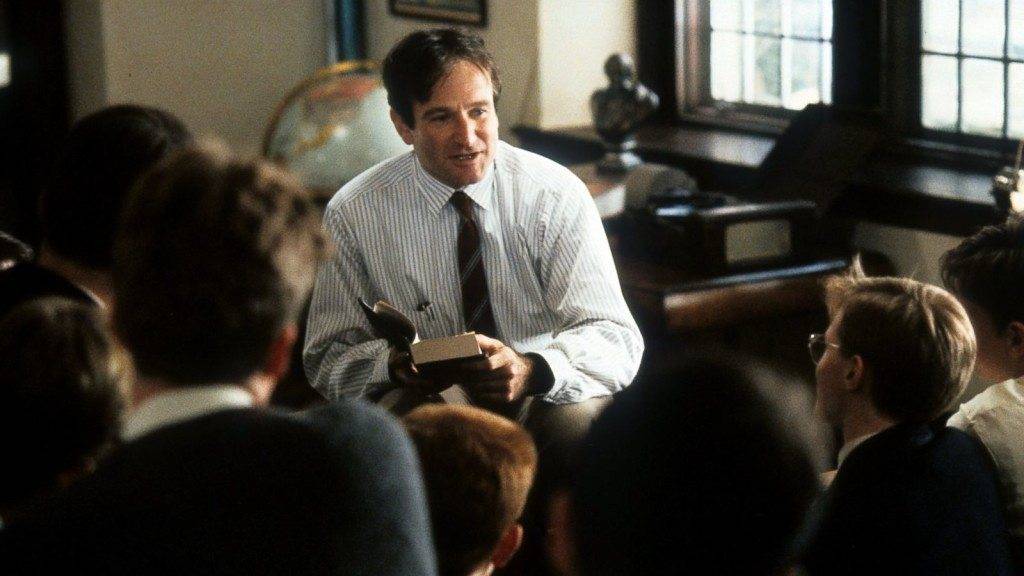 This 1989 film, directed by Peter Weir, stars Robin Williams as John Keating, an English teacher who encourages and motivates his students to understand poetry through the lens of true knowledge and feelings, and connects with heart-to-heart compassion. The picture, which won the BAFTA Award for Best Film, the César Award, and the David di Donatello Award for Best Foreign Film, is unique and, more importantly, full of love and compassion. Writer Tom Schulman, who crafted a lovely tale based on his experiences at the Montgomery Bell Academy in Nashville, is maybe the most essential addition to the picture. Williams' role was based on Samuel Pickering, a well-liked and unorthodox teacher. 'Dead Poets Society' is a masterful blend of precise direction, superb acting, and a razor-sharp writing.
Easy A (2010)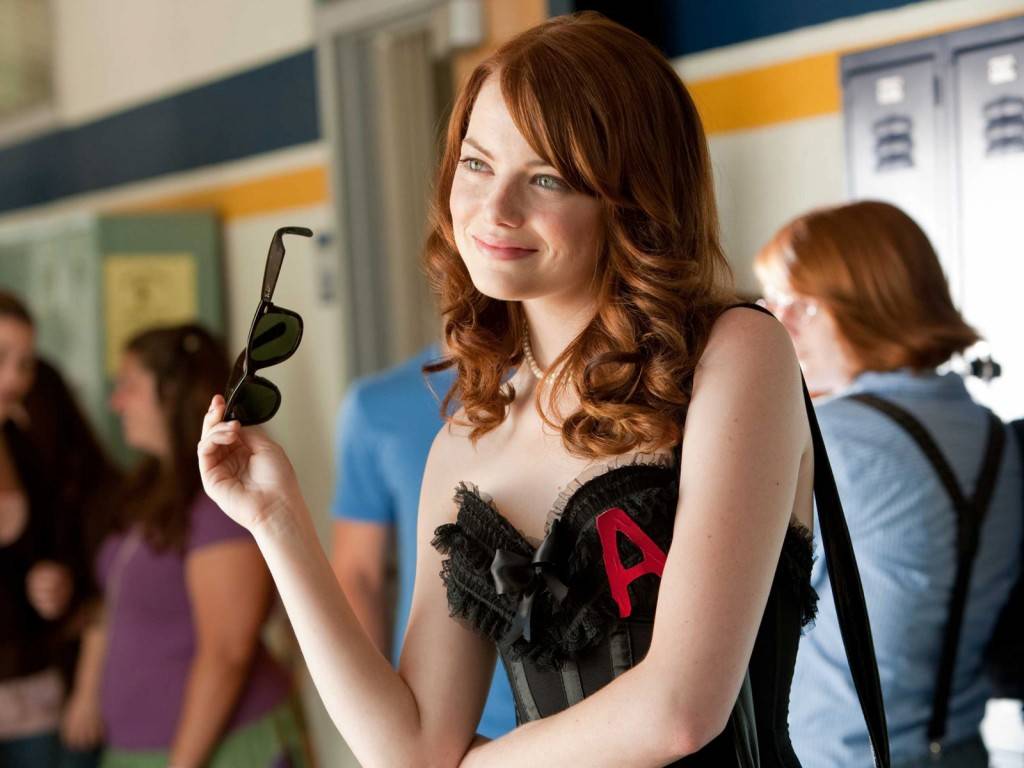 'Easy A,' one of Emma Stone's best films before 'La La Land,' tells the story of Olive Penderghast, a 17-year-old virgin who is mostly unknown in her high school. She tells one of her friends, Rhiannon, that she had lost her virginity the previous weekend, and the conversation is overheard and spreads across the school like wildfire. Olive agrees to help one of her gay pals pretend to sleep with him so that he can be called a stud. To acquire popularity, all of the boys soon give Olive incentives to lie about sleeping with them. The harsh truth that Olive was still a virgin rests above a heap of lies. 'Easy A' is easily the best high-school drama that deserves a lot of 'A++'. It's a coming-of-age film with plenty of humor and terrific acting. Don't you agree?
Ferris Bueller's Day Off (1986)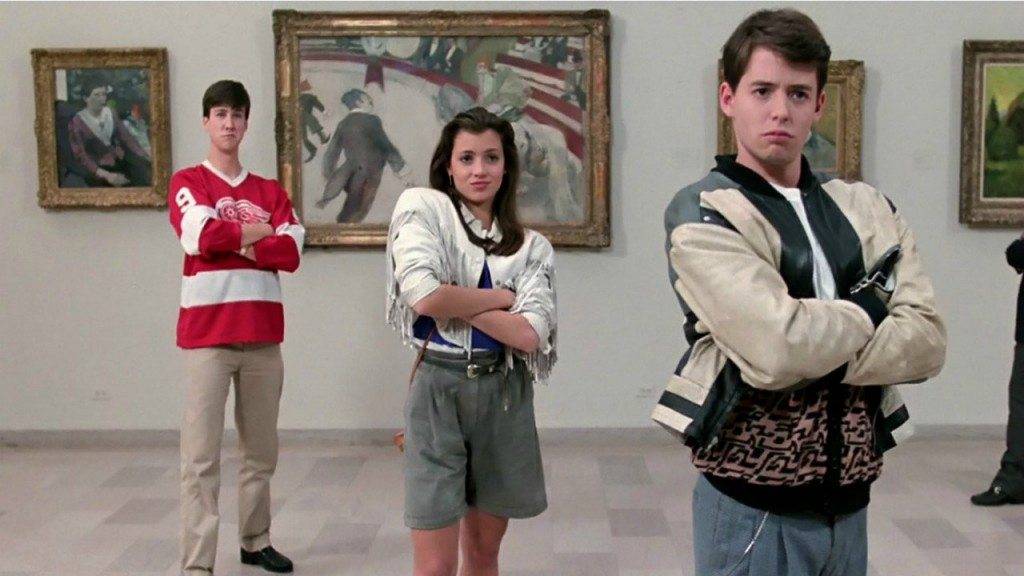 Ferris Bueller is a happy and upbeat adolescent who is living life to the fullest and loving every minute of it. Suddenly, he decides to fake illness in order to leave school and go on an adventure at his wake. He gets to take his friend Cameron and girlfriend Sloane on a sightseeing trip of Chicago, driving Cameron's father's red Ferrari and joining a jubilant crowd in a parade, thanks to his ingenuity. Exploring the various teen mindsets that create each character in their own unique way, this video serves as an inspiration and a burst of positivity in the face of all the negative aspects, hardships, and vulnerabilities that come with growing up. The film speaks to the audience and wonderfully tells them to open their eyes and appreciate life's wonders, all while maintaining an undeniable sense of humour and pleasure. Let's not judge the picture just on its idea, because it's incredibly funny and engaging.
Flipped (2010)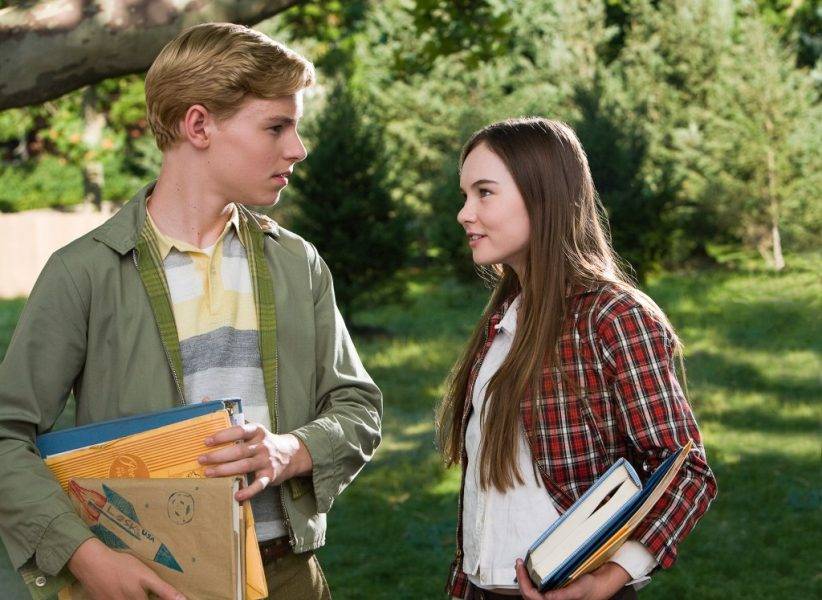 'Flipped,' set in the 1950s and 1960s, is the story of a battle of emotions between two teenagers, Bryce and Juli. Juli had had feelings for Bryce since they were in second grade and has always wanted to kiss him, but Bryce thought Juli's methods were strange, such as sitting on her favorite sycamore tree and collecting eggs from chickens. Bryce became more interested in Juli's interests as they grew older, despite Juli's love to him, which is when Juli discovers that her infatuation with Bryce may have been one-sided and exaggerated. When they get "Flipped" and their emotional thought process flips, they are said to be "Flipped." A one-of-a-kind story in which the emotions get stronger with each frame.
Grease (1978)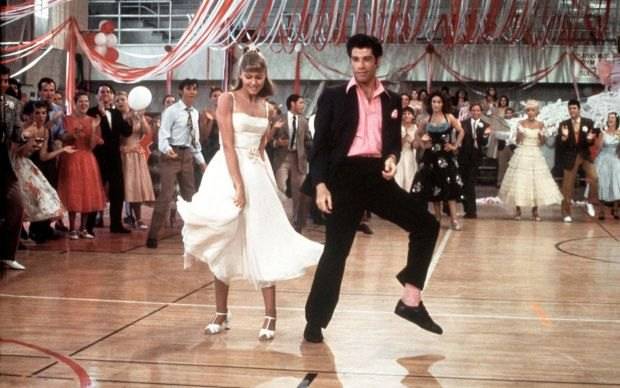 This musical classic, known for its vitality and uplifting entertainment, as well as the famous faces of John Travolta and Olivia Newton-John, transports us back to the heart of a two-sided adolescence. With well-defined and engaging characters, we have the purity and naivety of the sweet and beautiful Sandy, while the greaser Danny takes the lead with his bad boy and rebellious attitude. We have a plot that cornily brings the adolescents to dance and scream out their emotions and impressions, which, while sweet and cliché, are relevant and real, thanks to breakups, makeups, and all the high-school drama and thrill. 'Grease' may be a touch cheesy at times, but its solid music and dance routines more than make up for it. It's a film that will energise you and make you want to go back to high school.
Heathers (1988)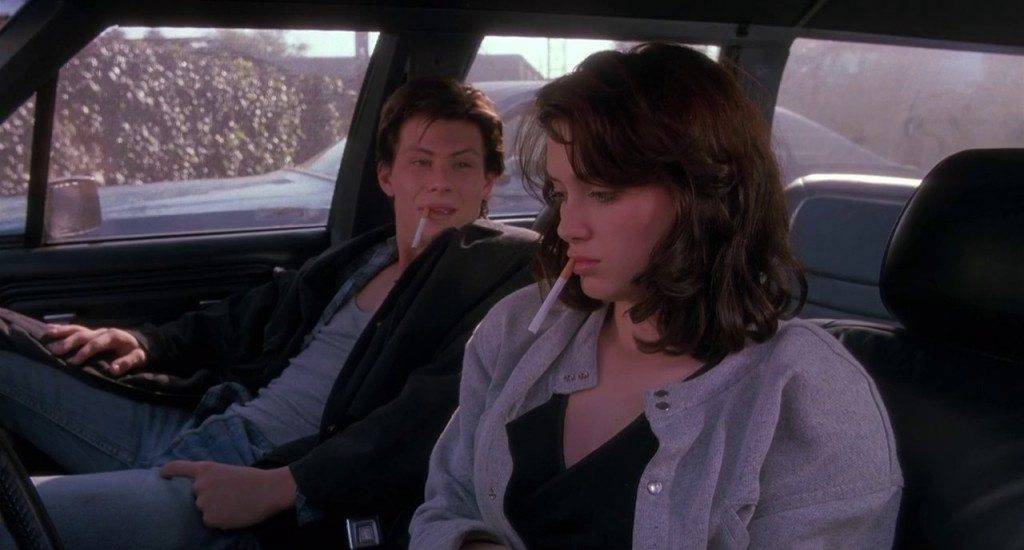 'Heathers,' a stunningly comic perspective on juvenile suicide, caused a stir among the generation's teen rebels and is considered as one of the greatest youth comedies ever made. The film follows the anxiety of Veronica, a teenage girl who, in order to escape the snooty clique that is eroding her good-girl reputation, joins forces with a sociopath to murder the "popular" people. The film lingers on the subject of teen suicide, cruelly mocking it with a deliciously wicked sense of humour. 'Heathers' defied teen movie conventions by giving voice to a generation of rebels, resulting in a massive cult following over time.
Juno (2007)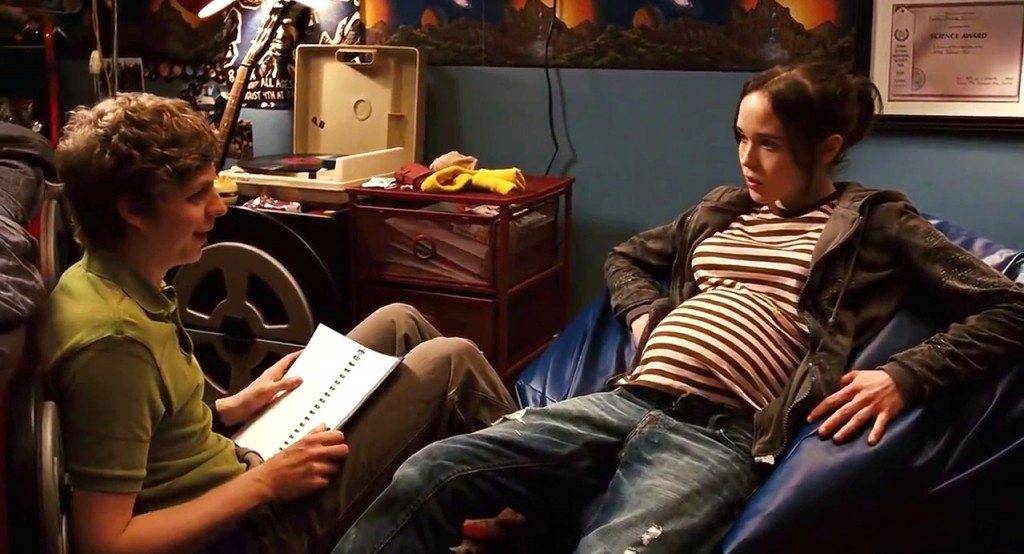 'Juno' manages to surprise every time it deals with a serious matter like teenage pregnancy, thanks to awkward characters and sharp humour. However, thanks to Jason Reitman's astute direction and Diablo Cody's Oscar-winning script, the film transforms into a strong piece of filmmaking that is both enjoyable and thought-provoking. It deals with problems such as growing up, coping with parents, and making life-altering decisions while dealing with unforeseen events. The film is a benchmark for any filmmaker stepping out to develop a teen-based picture, as it is cleverly written and thoughtfully handled.
Mean Girls (2004)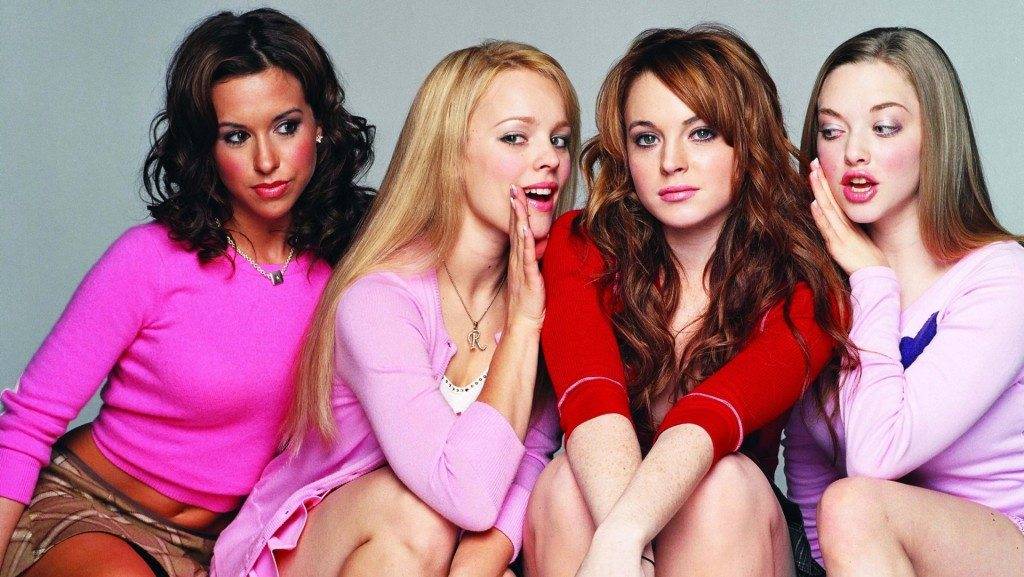 'Mean Girls,' which begins as a comedy, follows petty high-school politics in which kids are divided into sects and hurl insults, rumors, and expletives at one another. Cady, who has been homeschooled by her parents, enrolls in a public school and learns about Regina, the first "mean girl," the queen bee of a gang dubbed "Plastics." While Cady's newest pals, Janis and Damian, are already plotting to destabilize Regina's "rule," Cady thinks farther and promises to be superior, despite the fact that she would lose all of her friends, well-wishers, and admirers in the process. As a spineless Regina (literally!) joins another team to deal with her mental state after the "Plastics" are disbanded at the end, new rivalries emerge, and Cady finds herself once again in the midst of thriving animosities. 'Mean Girls,' written by Tina Fey, is sharp, intelligent, and amusing, as one might anticipate. And, yes, just because the film's title includes the word "girls," doesn't imply that boys won't love it. They'll enjoy it as well!
Say Anything (1989)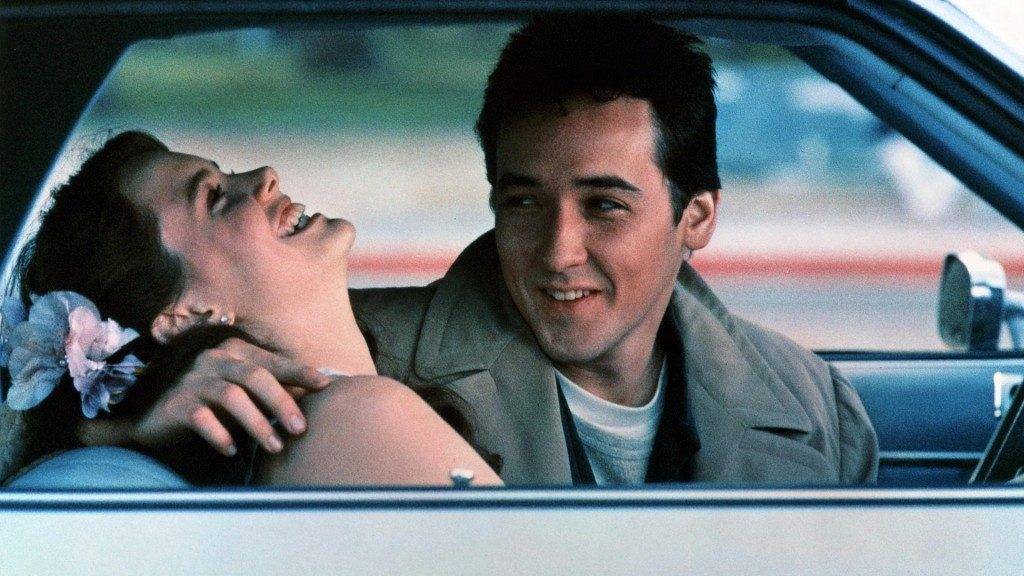 Cameron Crowe's directorial debut tells the narrative of Lloyd Dobler, an ordinary student, and Diane Court, a gorgeous valedictorian, who fall in love the summer before she leaves for college. 'Say Anything,' regarded as one of the best high school films, features glistening performances by protagonists John Cusack and Ione Skye, who transcended their inner "high school bubbliness" into radiant adulthood. The writing is the film's most solid foundation. Crowe wonderfully captures the most natural and distinct conscience of Generation X and brilliantly turns it onto the big screen. It is a film that many people who grew up in the 1980s see as legendary. It is both funny and heartbreaking in equal measure.
Stand By Me (1986)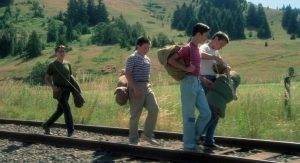 Though it follows the lives of slightly younger children than the ones we've been focusing on in this list, this coming-of-age drama emphasizes the importance of friendship during the formative years of adolescence, when parents may not always understand the issues and concerns that their children are dealing with. We are told the adventure of four 12-year-old boys who go on a journey in search of the body of a local missing boy, based on a Stephen King novel and set to the music of Ben E. King's renowned song. The kids grow emotionally and bond through the experience as they go on an intensely profound journey, and they look forward to the greatest challenge of all — Life.
The Breakfast Club (1985)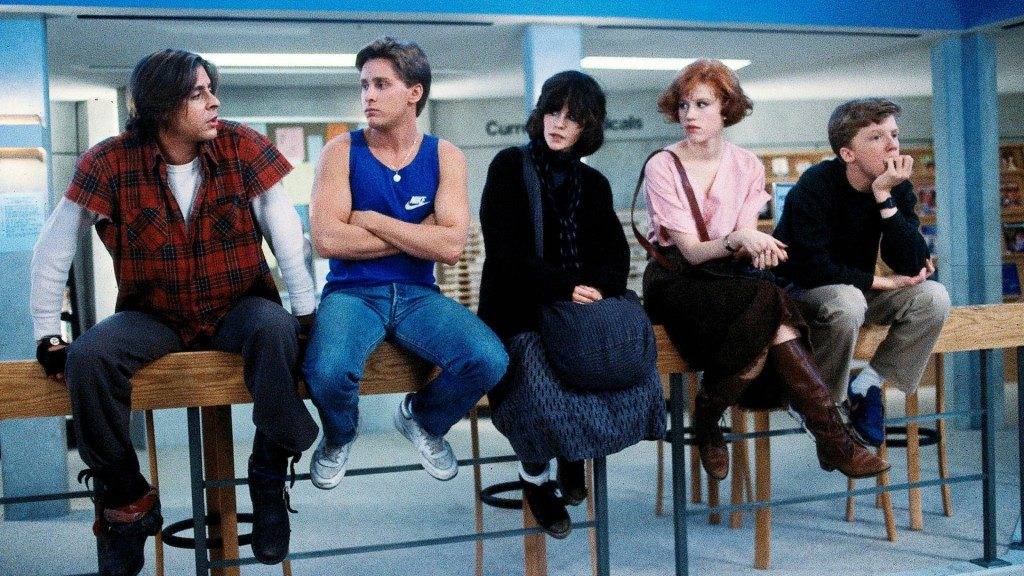 'The Breakfast Club' is undoubtedly John Hughes' most well-known film, and it cemented his status as a pioneer of the teen film genre. During a day of detention with their assistant principle, five students, afterwards dubbed the "Brat Pack," who came from various social groups, or cliques, are depicted (Paul Gleason). Their excellent camaraderie and the events that follow as they spend their incarceration highlight the futility of stereotypes and how a person may be far more nuanced and unique than they appear on the surface. It's pleasant, hilarious, and provides unique insights into the minds of teens from various backgrounds.
The Edge of Seventeen (2016)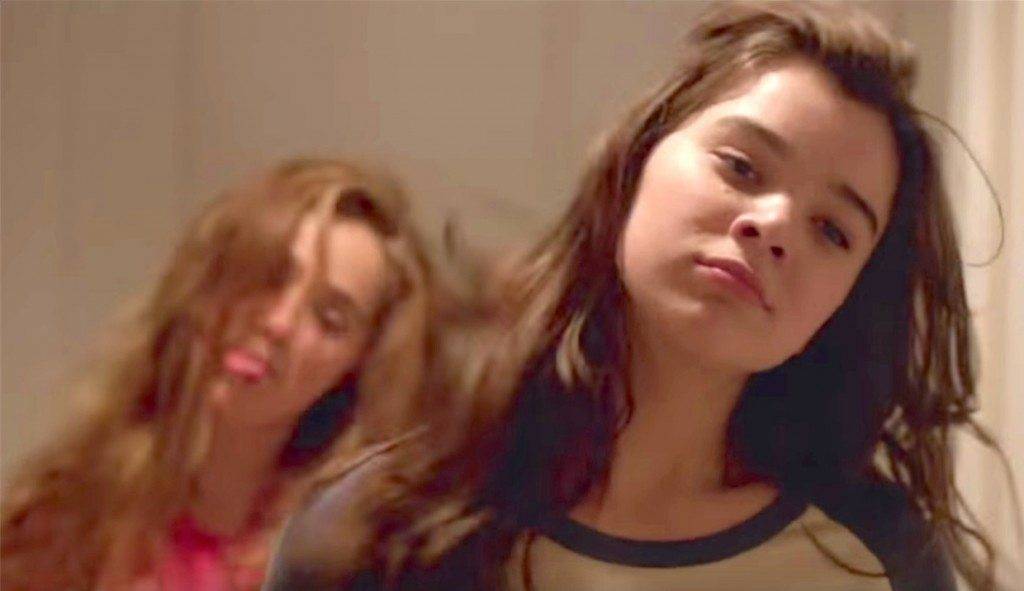 In a genre rife with clichés, 'The Edge of Seventeen' is full of original characters that are portrayed as people rather than entertainment props. But it's Hailee Steinfeld's superbly nuanced performance that elevates the film. Along with films like 'The Perks of Being a Wallflower' and 'The Spectacular Now,' it rates among the best teen dramas of the twentieth century.
The Parent Trap (1961)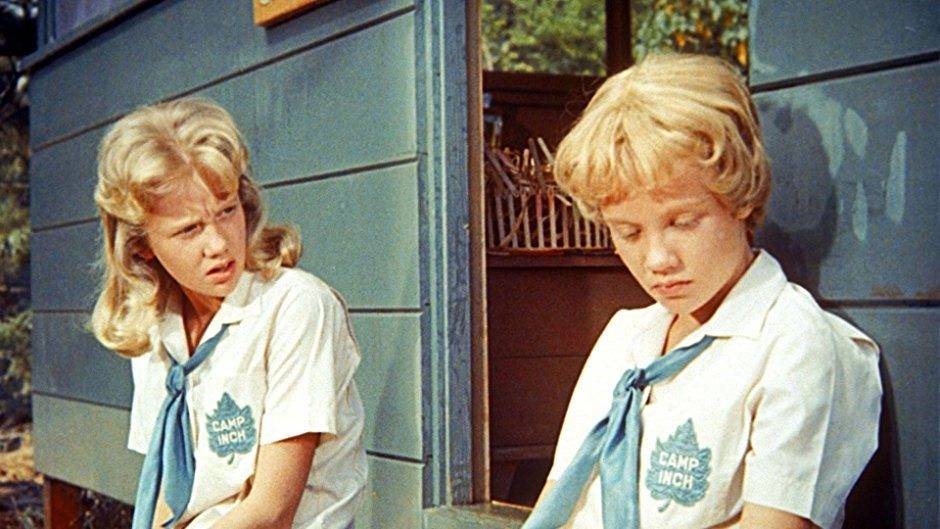 'The Parent Trap,' an Academy Award nominee, has to be one of the best young high-school fiction dramas ever made. It's a touching story about two identical twins, Susan and Sharon, who were separated after birth because their parents split and each received custody of one child. Years later, Susan and Sharon meet at a summer camp, unaware that they are twins, until they realize they are and devise a scheme to reunite their parents by swapping places. Susan transforms into Sharon and rejoins their father, while Susan rejoins their mother. Soon after, Mitch's (their father's) intention to remarry is discovered, and Susan and Sharon must work together with their mother to thwart their father's plans. 'The Parent Trap,' in my opinion, was extremely ahead of its time.
The Perks of Being a WallFlower (2012)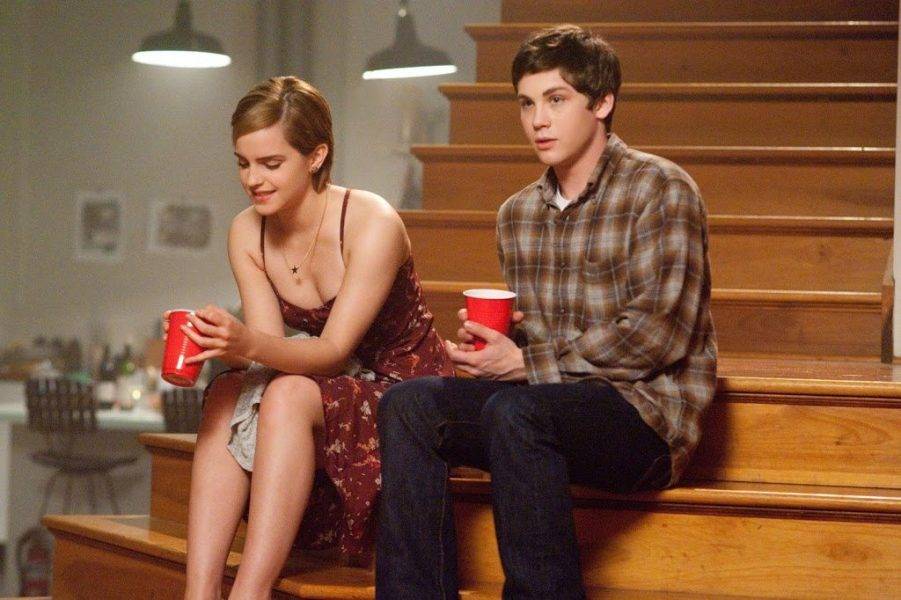 Going through high school isn't always simple, especially if you're a newcomer who has to make your way around a classroom full of unfamiliar smiling faces who may be greeting you as much as they may be judging you. Charlie, a young guy suffering from depression, has recently been released from a mental health facility and is about to begin his freshman year. He struggles to make friends at first, shy, introverted, and shrinking in the busy and eventful stream of high school, until he meets seniors Sam and Patrick, who open the doors for him into a wonderful, liberated lifestyle in order to get a taste of what life may truly be. It's a beautiful representation of adolescent challenges and how growing up with close friends makes life better and memorable, with Emma Watson, Logan Lerman, and Ezra Miller leading the group.
The film's greatest triumph is how brilliantly it conveys the complex tapestry of growing-up experiences saturated in life lessons. There are very few films released nowadays that have the ability to transport you back in time and leave you with nothing but happy memories and perhaps a tear or two in your eyes. One of them is 'The Perks of Being a Wallflower.'
The Spectacular Now (2013)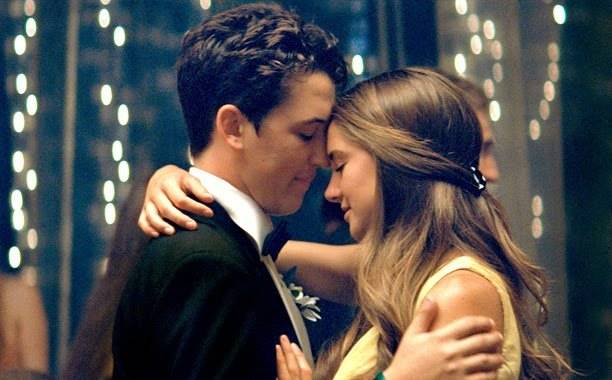 This gem of a film has mostly gone undetected by people around the world, but it has received some fantastic critical praise. It's pretty enthralling to see "high school stud meets and falls in love with high school nerd" in such a genuine light. Miles Teller and Shailene Woodley are terrific as their roles and easily bring them to life. 'The Spectacular Now,' without any needless shots or takes, is a brutally honest representation of high school, rarely seen in Hollywood, with a special kind of depth. The story of an innocent, nice girl falling for an effortless charmer isn't new, but it's how the story is told that matters. With a beautifully sweet love story at its heart, 'The Spectacular Now' highlights the contradiction of growing up: we yearn to grow up as teenagers, but as we become adults, we yearn to be children again. One of the best teen films of the last several years.