The Playing Card Killer on Netflix truly lives up to its name, giving us a true understanding of the horrifying acts by which one man terrorised Spain for months in 2003. After all, it includes both unique interviews with notable people and archival film to fully illuminate the dark side of unsuspected serial killer Alfredo Galan Sotillo. Teresa Sanchez was one of them; hence, if you just want to understand more about her, her experiences, her problems, and her present situation, we've got you covered.
Who is Teresa Sanchez?
Teresa was born in beautiful Soria, Castile-León, in north-central Spain, but at the age of 18, she seems to have relocated to the bustle of Madrid to pursue an independent life for herself. She had no idea that she would soon meet the man who would become the father of her child and move in with him in Alcala de Henares before purchasing a local bar (Bar Rojas) to start a life together. But alas, she now regrets having made this purchase because on February 5, 2003, when The Playing Card Killer entered and started shooting, it turned her entire existence upside down.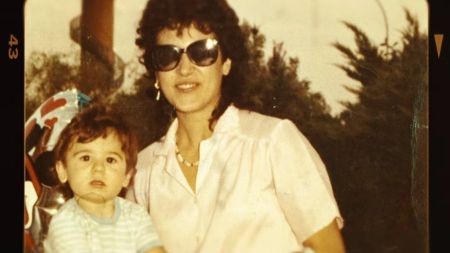 As Teresa, aged 38, still clearly recalls, "It was a Wednesday," as was made explicit in the original play. "My son [Mikel Jimenez Sanchez] usually comes at closing time, but I was feeling sick that day so he came for lunch." They shared a steak and fries while she had a bad stomach ache and cramps before deciding it was time to go back outdoors, especially when Juana Dolores Uclés entered the restaurant. The latter only needed to use their phone to call for repair because her washing machine was broken, so she did so while the owner watched TV and her son stayed at the counter.
Terese regretfully explained, "Then, a man came in," before going on to say that the man approached Mikel stealthily, drew a gun, and shot him once in the head without even batting an eye. "I froze," she said. "What happened just now? I dropped myself to the ground as soon as I saw the man turn to face me and heard another shot. I understood he had killed Juana. He then came to get me. I began to crawl [towards the back storeroom] to hide, but he had already begun firing. He first shot me in the elbow, then he shot me from behind again, and this time the bullet exited my chest. I acted dead. I was curled up like a baby. I was tucked in.
Although Teresa questioned the motivation behind the stranger's actions given that they didn't actually have any adversaries, he shot her one more time just to be safe. She said, "I assumed he was a thief. "I questioned why. The future? The problem was that I didn't move and felt anot her shot in my thigh. I could feel myself starting to bleed, but I concentrated on keeping calm. So that he wouldn't notice that I was breathing, I held my breath. I realised he had departed when I heard the front door open. My son was [lying] at the end of the bar when I finally managed to drag myself there. At that time, both the ambulance and the police arrived.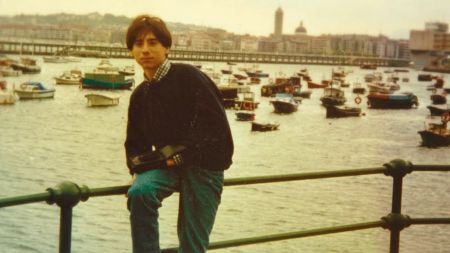 Teresa awoke in the ICU after an emergency surgery, and according to stories, detectives were already there to question her in an effort to rapidly find the offender. She was intubated, so they gently asked her to respond with her eyes or gestures. They didn't inform her the outcome of either her son's or her customer's case; her parents did that afterwards. One of the saddest things for the devoted mother was that she had to miss Mikel's funeral nine days later because she couldn't be released, which made her spend the entire day at the cemetery when she was finally allowed to go.
Where is Teresa Sanchez Now?
After the incident, Teresa Sanchez Garcia supposedly relocated to her parents' home in Bilbao, but she always complied with local Madrid authorities' requests. In fact, while still in the intensive care unit, she assisted them in creating a composite drawing, provided more interviews, consented to a lineup to identify her attacker despite outside pressure, and ultimately even testified in court against Alfredo Galan Sotillo. Since she'd previously named someone else as her son's killer, it was honestly thought that her testimony on the witness stand was a little bit dubious. However, she later said that Alfredo's distinctive nose helped identify him.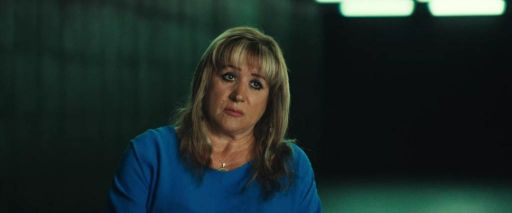 Teresa is really happy that Alfredo was found guilty of his crimes, but she has never been happy about the fact that neither a survivor nor the estate of a victim ever received any compensation. She doesn't just think the convict wasn't acting alone; she also thinks the government has to be held accountable because the murder weapon was obtained while he was serving in Bosnia.
Regarding Teresa's personal situation, from what we can gather, the Madrid resident seems to be now making an effort to let the past go while holding her son Mikel's memories close to her heart. However, we should note that throughout the past 20 years, the now 58-year-old has tragically often contemplated suicide, but she has always been able to restrain herself.
At one point in "The Playing Card Killer," Teresa said, "I didn't feel anything when he shot me. It wasn't painful. It is not felt by you. As a result, I reasoned that it wouldn't hurt to leap from a bridge. It won't hurt if I leap since it doesn't. The other folks were going to suffer the most. my household. I told myself I couldn't hurt my family like that. I am continuing to live because I had to.
Our Team DCS includes 5 different writers proficient in English and research based Content Writing. We allow them and encourage them to follow the Entertainment news all day long. Our posts, listicles and even the exclusives are a result of their hard work.