With Netflix's "Siren: Survive the Island," produced by Studio Modak Productions, which defies every convention of the survival reality genre, we have a thrilling new series that is perfect for binge-watching. After all, it centres on 24 of the most inspirational South Korean women who work in industries with a predominance of men as they collaborate in groups of four (according to their professions) to genuinely compete for the honour of their duty. As a result, naturally, Team Stunt stood out among them. If you'd like to know more about them and their current position, we have the information for you.
Where is Leader Kim Kyung-Gae Now?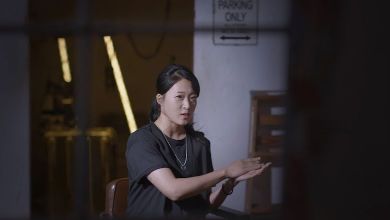 Given that Kyung-Gae never backs down from a challenge, emergency, stunt, or issue, if there is one term that could ever be used to characterise her, it would have to be courageous. She was therefore an excellent leader, especially because she encouraged her team to take chances in accordance with their individual skill sets; if someone lacked a certain competence, they were already aware of how to make up for it.
In terms of her personal life, even though she currently seems to prefer to avoid being in the direct path of the media, we do know that she is still prospering as a stuntwoman. In other words, Kyung-Gae almost always gets thrown around, gets struck by cars, falls through glass, consents to being set on fire, and jumps off of high platforms, but she likes it.
Where is Lee Seo-Young Now?
View this post on Instagram
Seo-Young is currently living a great life as an incredibly dedicated stuntwoman, model, and businesswoman (apparently with both an action school and a photo studio under her belt). She has, in fact, experienced her fair share of difficulties over the years, but after taking a hiatus to finish college in 2018, she now seems determined to control every aspect of her life on her own. She appears to be completely satisfied, which is all that matters, since this is exactly what she is doing at the moment while also continuing to appear as a double in a variety of entertainment originals.
Where is Jo Hye-Kyung Now?
View this post on Instagram
Hye-Kyung is so much more than just a proud member of the professional Korean action troupe Born Stunt, which has appeared in over 50 dramas and 42 films. She is truly a foodie who loves to travel, a growing public figure, a pet lover, a feminine woman, and an adventure seeker, all of which are obvious from her social media accounts. In other words, she is openly enjoying life with her friends, family, dogs, and other loved ones anytime she is not on set labouring to produce nearly seamless video for our consumption.
Where is Ha Seul-Gi Now?
View this post on Instagram
Along with being a member of the Born Stunt team, Seul-Gi, like Hye-Kyung, is also a wife, an internet video artist, a fitness enthusiast, and an unwaveringly proud backpacker. According to what we can gather, she married her husband, Police Officer/Civil Servant Cho Han-Goo, on March 23, 2018, and soon after their wedding they started sharing videos of their travels on Instagram and Youtube. However, she manages to keep everything in line with her career as a professional stuntwoman, in which she has already played roles ranging from an army soldier to a teenage schoolgirl.
Our Team DCS includes 5 different writers proficient in English and research based Content Writing. We allow them and encourage them to follow the Entertainment news all day long. Our posts, listicles and even the exclusives are a result of their hard work.