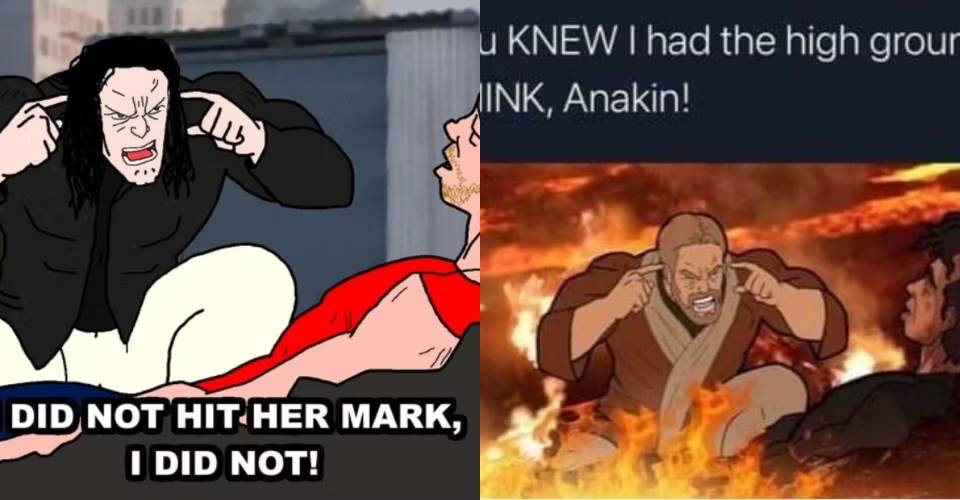 9 Most Hilarious "Think Mark Think" Memes From Invincible
The best things to come from movies and television are memes, and they frequently appear out of nowhere. Nobody anticipated that the enigmatic Omni-Man shouting "Think Mark!" would turn the bloody superhero series Invincible's climactic episode into a now-iconic meme.
However, the "Think Mark" meme ended up becoming a hugely popular and humorous meme, just like the media it is based on. The tributes to film and television moments, parodies of vintage memes, and plain ol' laughter that the meme has sparked are all far more numerous than the memes on this list.
Comic Accuracy By Killquip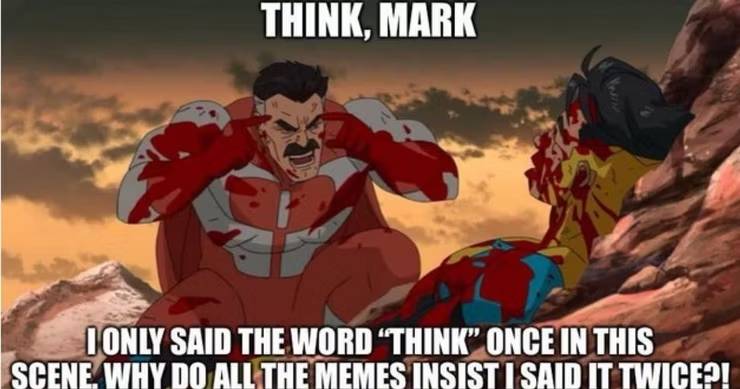 Killquip Think Mark meme produced with humour
The amusing thing about adaptations is how many fans concentrate on the little details. The villainous Omni-Man from the Invincible comic shouts, "Think Mark, think!" before starting his protracted monologue. In contrast to the comics, he only says it once in the episode.
User killquip draws attention to this, making light of the situation by making fun of other meme creators that take more inspiration from the comics than the television show. The meme is still funny either way, whether it has one thought or two.
High Ground By CalluColorGod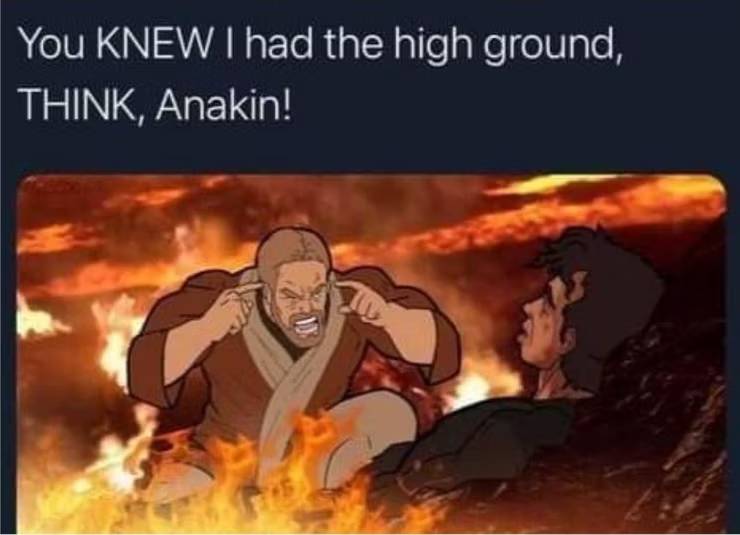 Beyond the Marvel world, the Star Wars galaxy has also inspired a lot of memes. The memes are everywhere, ranging from Obi-Wan and Grevious to Ashoka and the Clones, even Invincible managed to sneak in with one by CalluColorGod.
Anakin's attempt to vault behind Obi-Wan after realising how high he was on Mustafar is pretty puzzling. It enhances the humour of the meme's notion and concept as well as the original scene's setting.
Infinity War Be Like By SIRoA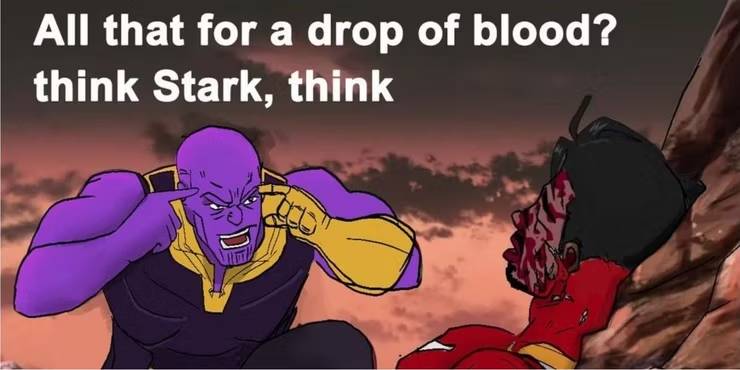 Despite the fact that many "Think Mark" memes feature captions or make fun of daily life, many of them wind up being parodies of iconic movie moments or characters. SIRoA has one of the best, with characters like Thanos and Iron Man.
The meme shows Thanos yelling at Tony about everything he's done for a single drop of blood in place of Omni-Man and Mark. It's a fantastic interpretation of the moment that, like many other parodies, gets a lot of chuckles.
Math Homework By Unknown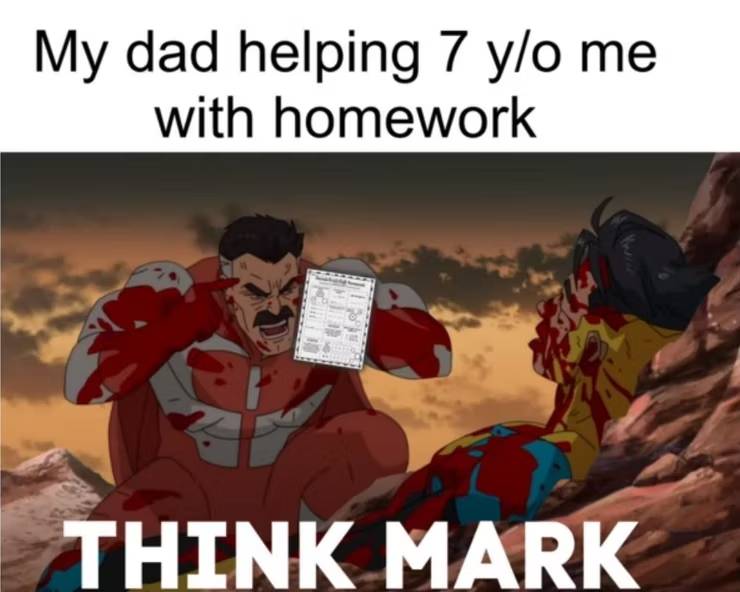 Everyone has had that situation at some point in their lives when they approach their parents for assistance with a homework assignment and the parent instantly tries to guide them toward the correct solution. Actually, Omni-Man isn't that kind of a father.
The meme created by Unknown is improved, if anything, by visualising Omni-Man yelling at his superhuman son Mark to carry the four or multiply by seven to obtain eight as an ordinary dad. Who knows, maybe before knocking Mark's head in, Omni-Man did yell at him to worry about his schoolwork.
Sorry, Dad By Shaquille.Oatmeal2

Memes and comics can cross over quite a bit, too. Classic memes frequently resurface in more recent ones, intertwining and becoming part of the current ones. Shaquille. Oatmeal2 capitalised on this with the "are you winning son" and "think" memes.
It's very amazing how the two memes can nearly merge together, with the father who was once supportive and upbeat turning angry and controlling toward his son. It's actually a near-perfect analogy to Mark and Omni-Man and their tumultuous relationship.
Think Mark, Think By Singlamoa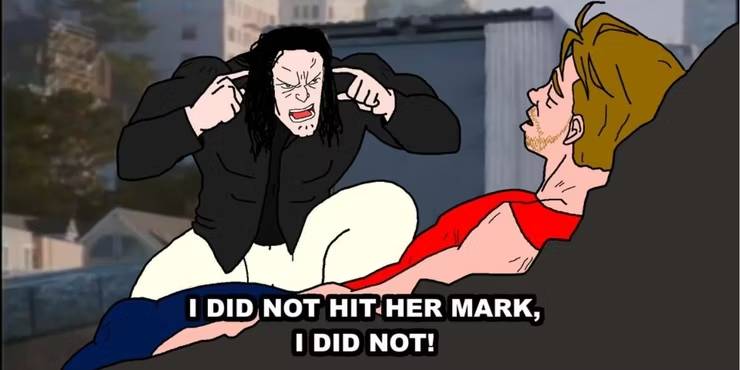 There are nearly too many Marks to count in the world of movies and television shows, but one of the more recognisable Marks is from The Room, widely regarded as one of the worst films ever made and the source of numerous memes, including one created by Singlamoa.
The scene is then turned into an almost frightening yet humorous exhibition in a meme with Tommy standing over the broken Mark, asserting his innocence. This is done by using the over-the-top and very strange delivery of the sentence "I did not hit her, I did not."
Think Mark By Logantheknight

Most fans would guess that an extremely strong figure would be the worst antagonist of Invincible if asked who that person is. Fans like logantheknight, however, assert that it is actually Amber, Mark's ex-girlfriend.
Amber feels that even though many others might disagree, her superhero partner should spend more time with her. It makes sense to want a spouse who is available, but neither party actually discussed their issues with the other. Since the premiere of the show, many fans have made fun of this peculiar incident.
Think Parker By Unknown

The likes of J.K. Simmons are without a doubt one of the movie's more well-known actors. Simmons is well-known for appearances in films like Whiplash and various Legend Of Korra voice roles, but an Unknown fan probably recognises him most for his portrayal of J.Jonah Jameson.
The ideal meme is produced when Jameson and Peter are pitted against each other; it outshines all other memes. Simply changing J.K.'s positions from Omni-Man to Jonah wouldn't even make a difference.
Think Sauron By Jaszczyq

The majority of Invincible-related memes focus mostly on Omni-words Man's and don't necessarily discuss what happens after the quote. Jaszczyq goes above and beyond with this awesome meme that features Spider-Man defeating the evil Sauron.
Spidey berates Sauron by telling him he could cure cancer and asks what else he has, just like in the comic, but a little more violently. Of course, Sauron replies, "dinosaurs," a wacky but appropriate response that pretty much suits both his character and the meme.