In "Mean Girl Murders: Bad Bar Babes," Investigation Discovery tells the story of how 29-year-old Tiffany Boyer was taken and killed in Northeast Albuquerque, New Mexico, in August 2015. Investigators had to work for a year before they could catch the people who did the terrible crime. If you want to know more about the case, like who the killers are and where they are right now, we've got you covered. Then, shall we get started?
How Did Tiffany Boyer Die?
Tiffany Nicole Boyer was born to Teresa Boyer and Blair Boyer on December 25, 1985. In Albuquerque, New Mexico, she was part of a group of criminals. Tiffany didn't seem to fit in with this group of badass people at first glance. Teresa Boyer said, "Tiffany liked to make people happy. She liked to help people. She thought that nothing could go wrong in life. She could figure out how to make your bad day better if you were having one."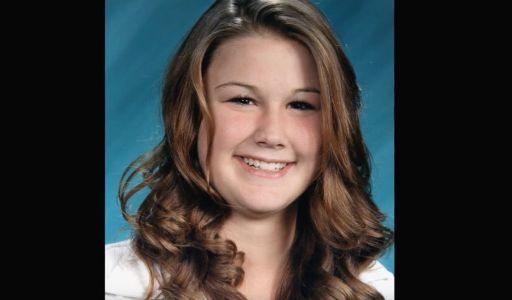 Tiffany's family says that she was 5 years old when she had a bad accident that made her very sick. One of her brothers threw a medium-sized rock at her, which broke her skull. She needed brain surgery to fix it. Because of this, she began having seizures when she was 12 years old. One of the main reasons she lived in such a dangerous way was that her health was hard to predict. Her friend Kristal Mejia said that Tiffany was "playful and fearless," which meant that she was never afraid to do anything.
After two failed relationships, it was clear that Tiffany didn't want to get married. Instead, she was happy being a single mom to her two kids. She was free to hang out in biker bars and party hard because she didn't have full custody of the kids. So it was a surprise when the woman's mother reported her missing in late August 2015. She told the police that it had been about a week since she had seen or heard from her daughter.
On November 20, 2015, about three months after she died, her body was found about 2.5 miles south of Highway 55 in Socorro County. The show said that Tiffany had been physically abused, killed with a hammer, and left for coyotes to eat in the wilderness. The Office of the Medical Investigator's forensic anthropologist found that she died from head injuries caused by a blow to the head. Homicide was found to be the cause of death.
Who Killed Tiffany Boyer?
Tiffany Boyer's friend Jimi Gillentine helped her get a job as a nursing assistant for a disabled woman named Denise Cole in the spring of 2015. She took care of her and helped Denise get better. She cooked for her and cleaned her house. But by August 2015, rumours started to spread that Denise was being stolen from by Tiffany. Robert "Machete Bob" McGuire stepped in because she was a part of the party scene and told Tiffany not to steal. But then she said Robert had raped her, which some people thought was just a rumour she was spreading.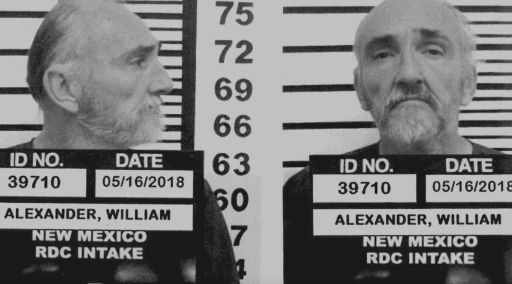 William Paul Alexander Sean Sullivan, an assistant district attorney in Albuquerque, said, "Tiffany told people that Robert McGuire had raped her, and the rumour spread quickly. I don't think she understood what rape meant to these women in the group." On the show, Jimi also said that he thought Robert hurt her physically, but he wasn't sure about the sexual harassment part. But Tiffany's stepsister Holly Donovan stood up for her and said it wasn't in Tiffany's nature to make such serious lies.
On August 20, 2015, an anonymous caller told a Bernalillo County Sheriff's deputy that 44-year-old Robert had not been seen since August 15, 2015, which was five days before. The source also said that Robert's things had been left at his house. The deputy got another tip that Robert's body might be in the trunk of a car parked in the Los Lunas parking spot. But neither the car nor the body were in the parking spot that was mentioned.
Denise told the police that Tiffany had killed Robert because she had falsely accused him of rape. The police went to talk to Denise. Shawna Cannon, who was one of the most important people in the party group, told the officers the same thing. Investigators tried to find Tiffany because they thought she might know something important about the case. But they couldn't find her. After about a week, Tiffany's mom told the police that her daughter was missing.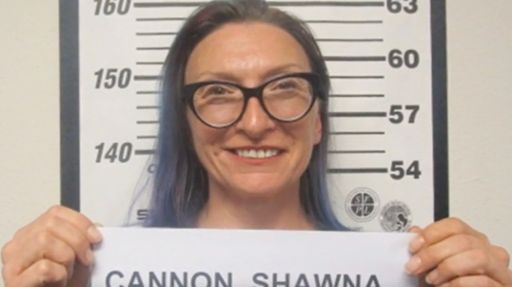 Jake Seale, who used to date Tiffany, was called by the police in case he knew anything about her disappearance. On September 7, about ten days after Tiffany was reported missing, they brought him in to talk to him. Jake told the police that on August 19, he was at a friend's house when he saw some people force Tiffany into a car. At first, he didn't want to talk, but he eventually did. Jake decided to go with her because he was afraid for her safety.
Jake said that when they got to their destination, the group tied him up and locked him in a closet while he heard someone getting beat up. After a while, he was let go and taken to a place between Pennsylvania and Chico, Nebraska. But he couldn't find Tiffany, and he was told not to tell anyone about what happened. The police talked to Shawna again and found out that the incident happened in the Palomas home of Robert Rose, who had been in prison before. She also told the police that Stephanie Stepp was one of the helpers.
Before they knew what had happened, the police tracked down Rose and Stephanie and talked to them more than once. Part of the party scene, according to the show, suggested that Tiffany had killed Robert and taken Rose to her apartment. After putting Jake in the closet, Shawna, Stephanie, William Paul Alexander, and Joshua Taramasco started beating her up in an attempt to find out what happened to Robert.
Stephanie said in her confession that she had hit Tiffany hard and tried to choke her. Paul took a hammer and killed her with it when she failed. Shawna said she left the house before Paul got there and that she had nothing to do with the murder. After the murder, Rose helped the group wrap Tiffany's body in a carpet and put it in the trunk of a car. They then took the body to a remote area south of Albuquerque and dumped it there. The group had hoped that the wild coyotes would eat Tiffany's body.
Where Are Stephanie Stepp, William Paul Alexander, Shawna Cannon, and Joshua Taramasco Now?
At the end of October, a landowner told the police that he had found a trash bag full of bloody clothes, a plastic sheet, latex gloves, a cell phone, and towels. A month later, the police found Tiffany's body near where the bag had been found. "We had our horse-mounted unit cover a lot of ground," said one of the investigators. Because it is so far away, this is the only way we could find the bones. About 3,000 hours were needed to solve the case. This took a lot of work."
After the coroner ruled that the death was a murder on May 26, 2016, Stephanie, William, Shawna, and Joshua were all arrested a week later on June 3. They were kept in jail without a bond because they were accused of murder, kidnapping, robbery, and serious battery. Stephanie got 24 years in prison because she admitted to killing someone in the second degree.
Paul got a life sentence for murder in the first degree, changing evidence, kidnapping, and other crimes. Shawna and Joshua both admitted to kidnapping and got six and eight years in prison. Police sources say that the case of Robert's disappearance is still being looked into. All of them are still doing their time in different New Mexico prisons.
Our Team DCS includes 5 different writers proficient in English and research based Content Writing. We allow them and encourage them to follow the Entertainment news all day long. Our posts, listicles and even the exclusives are a result of their hard work.