The people of Renril celebrate in the twentieth episode of "To Your Eternity" or "Fumetsu no Anata e" season 2, "End of an era," after successfully protecting the city and conquering the Nokkers. Fushi talks forth about his aim to expand his consciousness in order to battle the Nokkers and maintain world peace, promising to assist everyone in realising their ambitions. Despite March's objections, he enters a protracted state of meditation that lasts for several decades. Here is all the information you require on the conclusion of "To Your Eternity" season 2 episode 20. Spoilers follow!
To Your Eternity Season 2 Finale Recap
The people of Renril are ecstatic to learn that the dark days are finally over after Fushi and his comrades are able to vanquish the Nokkers after fighting an intensive war that lasts for a long time. As everyone is happy to see the soldiers who have been fighting on the front lines again, Fushi and his companions are having a conversation. When he inquires about their aspirations, the majority of them reveal their personal goals in response. These requests are not well received by Bon's ghost, who asserts that he would have preferred to bring about world peace. Fushi is then questioned by others about his dream.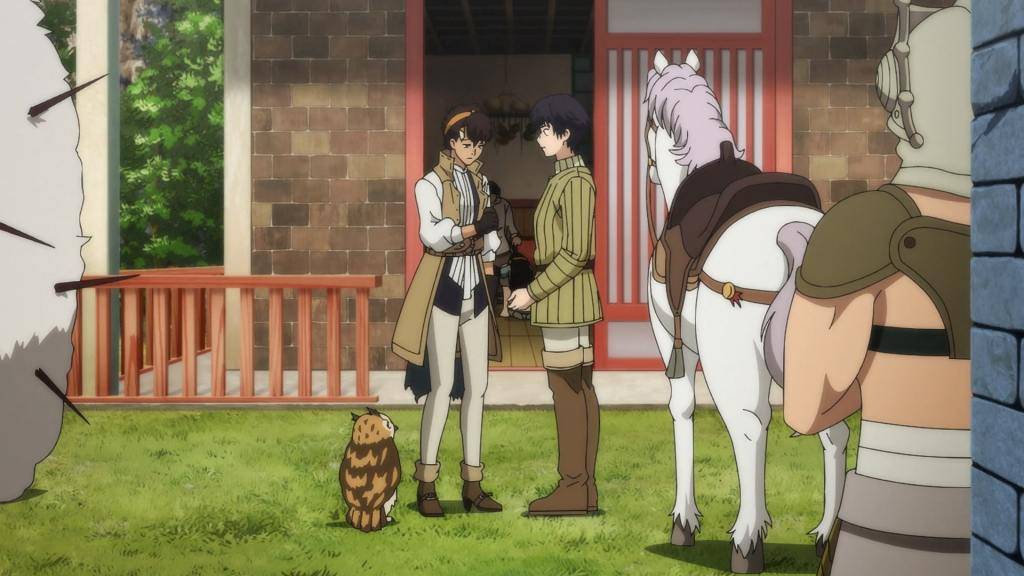 Despite his initial reluctance to speak, he eventually says that he wants to spread peace by increasing his consciousness throughout the entire planet. Fushi believes that if the world is constantly chaotic, then none of his friend's dreams have a chance of coming true. March is unable to control her emotions as soon as she understands that Fushi will have to part ways with her and other people as a result of this. The Beholder stops everyone by using his abilities, which enables Fushi to enter a state of deep meditation. Fushi is kept secure by Kamu and Gugu as he is engrossed in the expansion of his consciousness.
To Your Eternity Season 2 Finale Ending: Is Kahaku Dead? What Happens to Fushi And His Friends?
The radical Bennett Bennetts find out that Fushi is residing in Renril while he is concentrating on growing his consciousness. They then conclude that in order to stop the evil that he is spreading, they must get rid of him as quickly as possible. It's interesting that Kahaku encounters these fanatics at that time and offers to aid them. The resolute soldiers then melt as much iron as they can to carry out the planned onslaught. When the preparations are still ongoing, one of these fanatics speaks to Kahaku and discovers that he has abandoned the Guardians and is willing to die for the cause he now supports. One of the radicals shoves him from behind as he watches the enormous furnace where the iron is melting.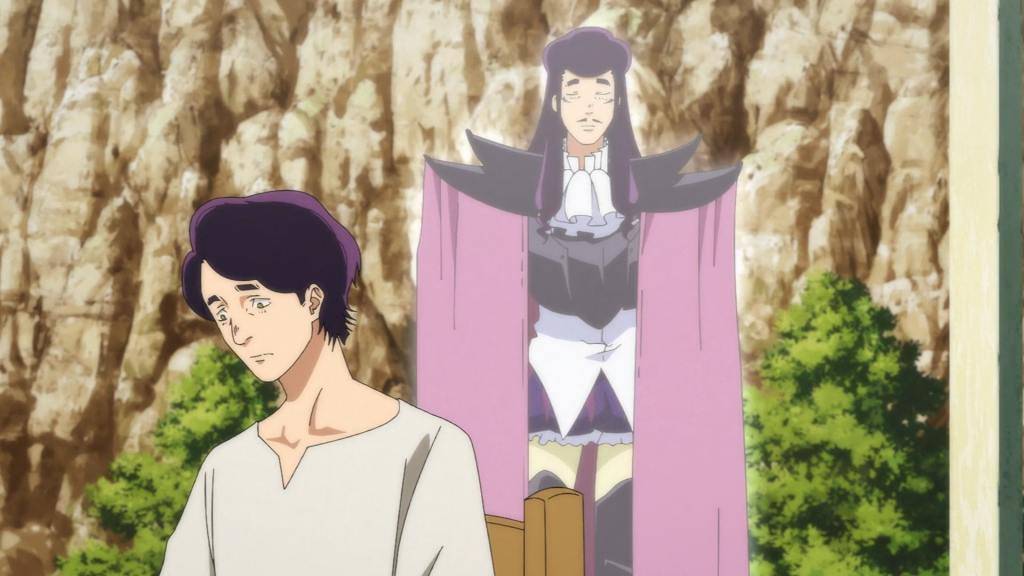 Kahaku remembers how, due to his gender, he was rejected as Hayase's sixth successor. Yet, he made a lifelong commitment to his elders to prove his convictions and demonstrate that he is deserving of the obligations placed on him by virtue of his birth. By extending his hand, the Nokker on Kahaku's arm is able to halt Kahaku's free fall into the molten iron in the present. But, Kahaku has lost all desire to live, and after confessing his love for Fushi, he simply cuts off his arms and passes away instantly. Fushi can still instantaneously recognise when someone dear to him passes away despite being in a dispersed state of consciousness. The anti-Fushi faction remained quite active in the years that followed, while Tonari continued to produce novels on him. But achieving peace and making sure there is no pain is no simple undertaking.
Fushi spends a long time lost in his meditative state because of this. His buddies age and begin passing away one by one in the interim. Messer overdoses and dies young as a result of his unhealthy lifestyle. In the presence of Sandel's offspring, Tonari passes away at a very advanced age. As the king's right-hand man after being revived, Bon lives in peace. Also, he passes away quietly at his loved ones' side. Gugu spent his entire life assisting people, but when the wounds he sustained while fighting the anti-Fushi faction threatened to claim his life, he made the decision to pass away gently, just like March. Fushi is still trapped in his meditative state in the interim, hoping that the threat of the Nokkers would one day pass and he will be able to resurrect his pals.
Being a binge-watcher himself, finding Content to write about comes naturally to Divesh. From Anime to Trending Netflix Series and Celebrity News, he covers every detail and always find the right sources for his research.