The divorce of Tom Brady was a lengthy process. However, it's generating a lot of controversy online. Yes, we are referring to Gisele Bundchen and Tom Brady. They finally reached a divorce agreement and started the divorce process after a grueling 13 years of marriage.
Returning to their romance, Gisele Bundchen and Tom Brady at first seemed like the ideal match. The NFL player and the model eventually announced their breakup and said that they did not enjoy their relationship. However, they both treasure the best times they had together in the past.
In December 2006, their shared friends helped Tom and Gisele become close. It was love at first sight for the latter. In Santa Monica, Tom Brady and Gisele Bundchen finally said "I do" in February 2009.
Benjamin (boy) and Vivian (daughter) are two of the children Tom Brady and Gisele Bundchen have been blessed with.
Gisele's main beef with Tom was actually his NFL career. She apparently found it really distressing to watch him get hit on the field. Knowing this, he chose to prioritize his family and retire after 22 seasons. She deserves what she needs from me as a husband, and my children deserve what they need from me as a father, he continued.
Tom Brady did leave the NFL, but it wasn't a permanent departure. He took a little pause and then came back. Gisele ignored this action, though. In September 2022, the first reports of their impending divorce surfaced.
When both parties retained their respective attorneys in October, Tom Brady's divorce proceedings got under way. Gisele thought he treated her unfairly. What transpired between the two, then? What was the price of it? Everything you need to know about Tom Brady's divorce settlement is provided here.
Tom Brady's Divorce Settlement: Everything To Know
Although Tom Brady and Gisele Bundchen's divorce was amicable, everything was initially on the line. Everything, from their $26 million in shared property to their choice to co-parent their two kids.
Tom and Gisele made investments in four opulent properties while they were dating. One of their estates in Miami cost $17 million, to be exact. A different New York City condo cost $3.6 million. Pretty pricey! Fans who knew these were curious about how they would divide their fortune. In a nutshell, it was all about the terms of their divorce.
Gisele Bundchen and Tom Brady had a combined net worth of $733 million at that time.
Many of you are unaware that Tom Brady and Bridget Moynahan, his ex-girlfriend, also had a son together. He was born in 2007 and given the name John Edward Thomas Moynahan.
Florida previously adhered to the "tender years" doctrine, which held that only mothers had the authority to parent their children following a divorce. But things have changed since then. As a result, give considerations. Tom Brady and Gisele Bundchen decided to share parenting duties with their kids. The custody dispute, however, did not involve John because Gisele is not his biological or legal mother.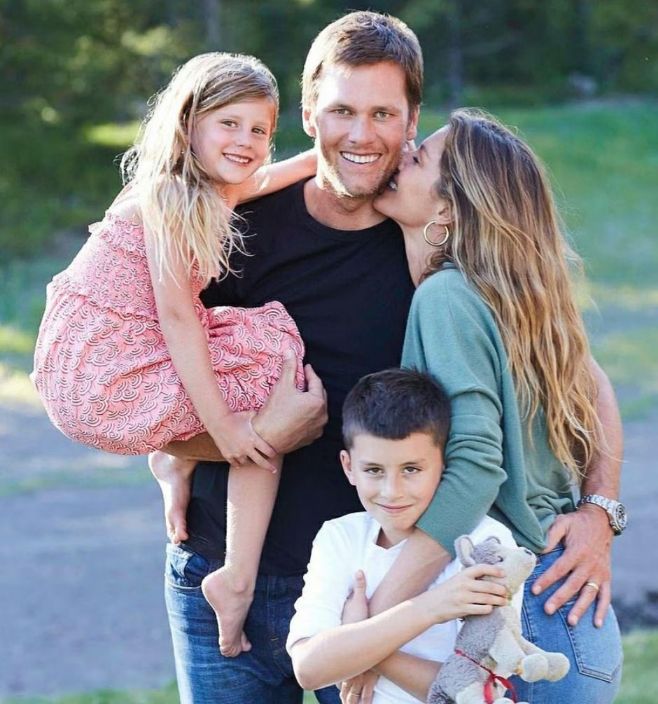 To elaborate on the terms of Tom Brady's divorce settlement, the NFL player will keep ownership of his $17 million Miami estate. That project is still being constructed. Gisele, on the other hand, will continue to reside in Costa Rica.
How Tom Brady and Gisele Bundchen will divide their real estate holdings in other locations, such as the Bahamas and New York, is unclear.
Everything occurs for a reason, I suppose. Gisele and Tom remain friendly, and there is no animosity between them. That is primarily as a result of their kids. All the best to them!
Our Team DCS includes 5 different writers proficient in English and research based Content Writing. We allow them and encourage them to follow the Entertainment news all day long. Our posts, listicles and even the exclusives are a result of their hard work.