"Who the (Bleep) Did I Marry?" on Investigation Discovery. The Monsters They Married depicts how Tommy Ray Garcia, a serial rapist, was apprehended following a string of rapes he committed in New Port Richey, Florida, between December 2011 and February 2012. With the use of DNA and other evidence he unintentionally scattered over various crime locations, he was caught. In the episode, his ex-wife describes how she had no idea what terrible atrocities her ex-husband was performing behind her back. What about Tommy? Where is he now? Let's investigate.
Who is Tommy Ray Garcia?
In the spring of 2002, Krystal Garcia was a single mother who put in a lot of overtime at a window treatment business. The 22-year-old woman and the father of her infant had recently concluded a long-term relationship. Krystal was at her father's factory about four months after her separation when he introduced her daughter to Tommy Ray Garcia, who was 28 at the time. Krystal recalled how appealing Tommy was and how he immediately came across as different. The first thing she noted was that he was kind and talkative.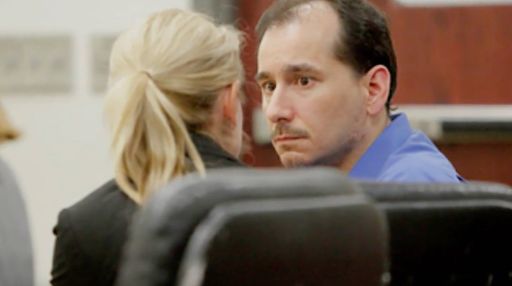 Tommy and Krystal connected over these qualities, and they quickly fell in love. In March 2003, Tommy proposed to Krystal. Tommy was "every single mother's dream come true," Krystal said. Dennis Kunkel, her father, concurred and said, "Tommy appeared lovely and sincere. He was incredibly kind to my grandson. I was overjoyed for the couple. When they learned they were having a child, the two started preparing for their future wedding. In February 2004, Krystal gave birth to the child.
In the meantime, Tommy adopted Krystal's first kid and was granted custody of his son from a prior relationship. The wedding took place on March 26, 2005. But after seven years of marriage, Krystal saw Tommy was changing. He routinely arrived home late and gave lame explanations when she questioned him about it. Krystal was searching Tommy's car in November 2011 for a toy when she discovered a loaded revolver under one of the seats.
Tommy freaked when she asked him about the gun and sternly told her never to look through his belongings again. A few weeks later, during a family picnic, Tommy started complementing teenage girls in an inappropriate manner. When Krystal confronted him later, Tommy laughed it off despite the awkwardness of the scenario. Tommy's unpredictable behaviour persisted up until Krystal got a call from the police in February 2012 informing her that her husband had been arrested and was being looked into for rape claims.
According to sources, Tommy was accused of two counts of kidnapping and four counts of sexual battery with a deadly weapon. His bail was set at $1.6 million, and he was being held in the Pasco County Jail. One of his victims, according to court testimony, was returning home on foot from a friend's house on US 19. At gunpoint, Tommy approached the woman in the Hudson woods southwest of Utica Drive and Rhodes Road in his automobile and sexually assaulted her. The woman followed his headlights onto the main road as he subsequently drove off. She honked at some passing vehicles, and one of the occupants dialled 911.
Where is Tommy Ray Garcia Now?
According to reports, Tommy Ray Garcia was also accused of three other rapes that occurred between December 2011 and February 2012. According to the woman's testimony, "He pointed the gun at my face and asked if there were anything I'd like to say before he killed me." Two of his victims were sex workers by trade, according to court records. He was apprehended after one of his victims selected him out of a lineup after noticing his car's registration number.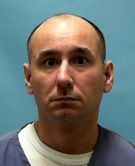 According to reports, Tommy's DNA and the DNA found in her rape kit matched conclusively. In addition to the DNA evidence, Tommy had taken the victim's phone after the rape in order to prevent her from calling the police. He reportedly gave his kid, who was eight years old at the time, the phone, which the investigators later seized from the child. Tommy first told the cops he was playing basketball with buddies when he was first apprehended. He said repeatedly, "It doesn't make sense."
He eventually acknowledged meeting the victim at a petrol station while inflating his tyres, though. The woman was accusing him of rape because she had wanted more money, according to his assertion that they had consensual intercourse in exchange for money. He explained that he originally lied about never having met the victim out of concern that Krystal would find out from the detectives, and he did not want a divorce or to lose his children. Tommy, then 40, was found guilty of sexual battery and kidnapping for the February 2012 event in July 2013 after hearing his developing tale.
He received two consecutive life sentences in jail when the judge declared him a sex offender. He was given four consecutive 15-year prison terms for three counts of sexual battery and one count of kidnapping after entering a guilty plea to the other three rapes within a short period of time. The 49-year-old is incarcerated in the Walton Correctional Institution in DeFuniak Springs, Florida, according to court documents.
Our Team DCS includes 5 different writers proficient in English and research based Content Writing. We allow them and encourage them to follow the Entertainment news all day long. Our posts, listicles and even the exclusives are a result of their hard work.