In August 1990, someone called 911 in Colorado Springs, Colorado, in a panic to tell them that a bar fight had led to a violent attack. The victim, Michael Drake, had already been taken to a nearby hospital when the first responders arrived. Still, because there were so many witnesses ready to talk, the police knew they had a hard investigation ahead of them. "Homicide Hunter: Lt. Joe Kenda: Primal Instinct" on Investigation Discovery tells the story of the horrible event and shows how the police found out the truth. Let's find out more about the crime by looking into the details, shall we?
What Happened to Michael Drake?
Michael Drake was 39 years old at the time of the attack. He lived in Colorado Springs, Colorado. Most people knew him as a kind, generous man who treated everyone with respect and was always willing to help. Michael was friendly with most people, but he loved spending time by himself at a local bar. Even the bar's owner, who was a good friend of Michael's, knew him as a regular customer. But no one could have thought that a kind act would put a 39-year-old man in a situation where he was almost killed.
On August 22, 1990, first responders went to a Colorado Springs biker bar after hearing about a shocking situation that started with a fight in the bar. When police got there, they found out that Michael Drake was having a drink when he was approached by a 5-year-old boy who wanted a quarter to play on one of the arcade machines in the bar. Michael gave the boy a quarter in exchange for his five nickels, but this soon led to a misunderstanding.
People who were there said that the boy's uncle, Gene Pack, who was pretty drunk at this point, got up to talk to Michael, and if other people hadn't stopped them, they would have fought. But when the 39-year-old got up to leave, Gene followed him outside and tried to fight him again. Michael said he didn't want beef and even tried to explain what went wrong, but it didn't help. Soon, the attacker pulled out a knife and stabbed the victim in the chest. He then got on a motorcycle and drove away. The men with the attacker then took the 5-year-old with them on a four-wheeler and drove away from the scene.
As bystanders took Michael to a hospital nearby, the police found out that his condition was very bad. But the crime scene didn't give a lot of clues, and in the end, the police had to ask witnesses for help to find the person who did it. Then they found out that all three men had Arizona licence plates on their cars and didn't seem to be from the area. Soon after, the mother of the 5-year-old, Margie Daniels, went to the police and said she thought her brother, Gene Pack, was behind the killings. Margie said that Gene was violent and could never control his anger. She was also worried about her child because she hadn't seen him in a while.
Based on what Margie told the police, they started looking for the missing suspects all over the state. Soon, Gene was caught at a felony stop on the highway. The other two suspects were caught at a nearby gas station, and the five-year-old was found safe and sound in their car. At the same time, the police found out that Michael had gotten enough care and was on his way to getting better. So, since murder wasn't a possibility, Gene Pack was accused of stabbing Michael, while his friends were let go.
Where Is Gene Pack Now?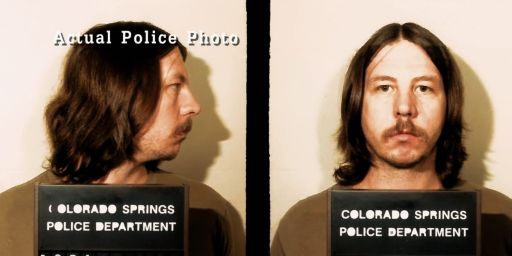 When Gene was brought to court, he pleaded not guilty and said he wasn't guilty. But the jury didn't agree, and he was eventually found guilty of one count of first-degree assault. In 1990, Gene Pack was given an 8-year prison sentence because of this. Even though the show said that Gene has been freed from prison since he served his time, he prefers to keep his personal life quiet and has come to value his privacy. Gene is also not very active on social media, so it's not clear where he is right now.
Our Team DCS includes 5 different writers proficient in English and research based Content Writing. We allow them and encourage them to follow the Entertainment news all day long. Our posts, listicles and even the exclusives are a result of their hard work.