Recently, Wyclef Jean was admitted to the hospital, frightening supporters and well-wishers. On Monday, the rapper announced that he would be spending the night in the hospital in a video broadcast from there on his Instagram. He remained mum about the condition he had, though.
The 53-year-old has at last given the news tabloid TMZ an update and given the explanation for his hospitalisation. Continue reading to learn more about what happened to the singer and how he is currently recovering.
Wyclef Jean Gets Admitted to Hospital
The Ready or Not singer informed his followers of his health concern on Instagram on March 13. "Okay moving me to the room now," he stated while being spotted in a medical gown and mask. I have never spent the night in the hospital. But it ought to be alright.
Sometimes we forget our body is a temple, he said in the caption for the video. I'll return soon. Industry colleagues of Jean gave him well wishes and prayers along with their comments. Keep your attitude high and concentrate on becoming well; you are currently healing by the power of God, according to Top Adlerman's letter. "Speedy recovery brother," Miguel said.
View this post on Instagram
Get well soon, as well as the wishes of a fan and Haitian vocalist Rutshelle Guillaume. We're going to return the favour. All the positive energy you've sent our way. You deserve to be showered with positive energy.
The Musician Reveals the Reason Behind his Hospitalization
On Tuesday, the former Fugees member officially disclosed the cause of his hospitalisation. He told TMZ in a conversation that he had "had numbness on the right side of his face" upon his return from Miami to LA the previous weekend. He then called Dr. Waleed Lashin, his family physician, right away.
The doctor advised him to visit the emergency room for a checkup and gave him certain tests that necessitated an overnight hospital stay. Jean said that fatigue and stress were probably to blame for the face numbness. Now that he is back at home, he is recovering. Next week, the musician will also go through some extra testing.
Jean was Recently in News for Announcing the Launch of his Luxury Electric Vehicle
On March 5, Jean declared that he would introduce a $350,000 lightweight premium electric automobile to the market. To produce the two-passenger sport vehicle Attucks Apex AP0, he teamed up with Apex Motors.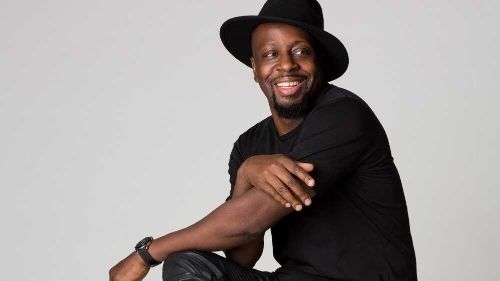 My parents always encouraged me to dream big because I am the son of immigrants. I then built my ideal vision by fusing my two interests in vehicles and music, as well as my experiences with both! He announced the concept on Instagram, writing, "Tomorrow at @ameliaconcoursofficial, I'm launching my electric supercar with @apexmotors.global @attucksfuture @supercarrooms.
Nonetheless, Jean would not stop making music if her attention was diverted to the car sector. He was recently spotted in a recording session with Lil Wayne, raising the possibility that he may participate on The Carter 6—the rapper's upcoming album. The two previously collaborated on the 2007 smash song Sweetest Girl (Dollar Bill).
Being a binge-watcher himself, finding Content to write about comes naturally to Divesh. From Anime to Trending Netflix Series and Celebrity News, he covers every detail and always find the right sources for his research.