'Married at First Sight' follows the lives of strangers who get married to one other within minutes of dating each other, alleviating the awkward period of dating and the endless efforts to find a match. The reality television programme follows the journey of couples who get to know each other after marriage as professional matchmakers pair together individuals. 'Married at First Sight UK' season 7 also united a handful of couples. One of the select few couples whose alluring personality piqued people's interest is Zoe Clifton and Jenna Robinson. Therefore, if you're also curious about whether the couple remained together after the event, look no further because we have all the details right here!
Zoe and Jenna's MAFS Journey
At the age of 30, Zoe Clifton wished to leave the realm of serial dating and join the cast of "Married at First Sight." The Quality Surveyor has yet to meet somebody she thought she could spend her entire life with. Jenna, 32, on the other hand, hated patriarchal marriage but still liked the thought of perhaps spending a lifetime with someone. The show brought Zoe and Jenna together, and they quickly established themselves as the life of the party despite ongoing problems. During their honeymoon, Zoe began to worry that Jenna's lifestyle would not mesh with her own.
While Jenna's zero-waste company was expanding, Zoe's profession and way of life were taking a very different turn. So, even though they believed they could make it work, Zoe had her doubts about whether she would eventually have a place in Jenna's life. Their choices of consumption and diet were one of the main discrepancies that tormented them during their days on the show. Jenna was a staunch vegan, in contrast to Zoe who enjoyed meat. Naturally, Zoe always hesitated to eat what she preferred in front of Jenna.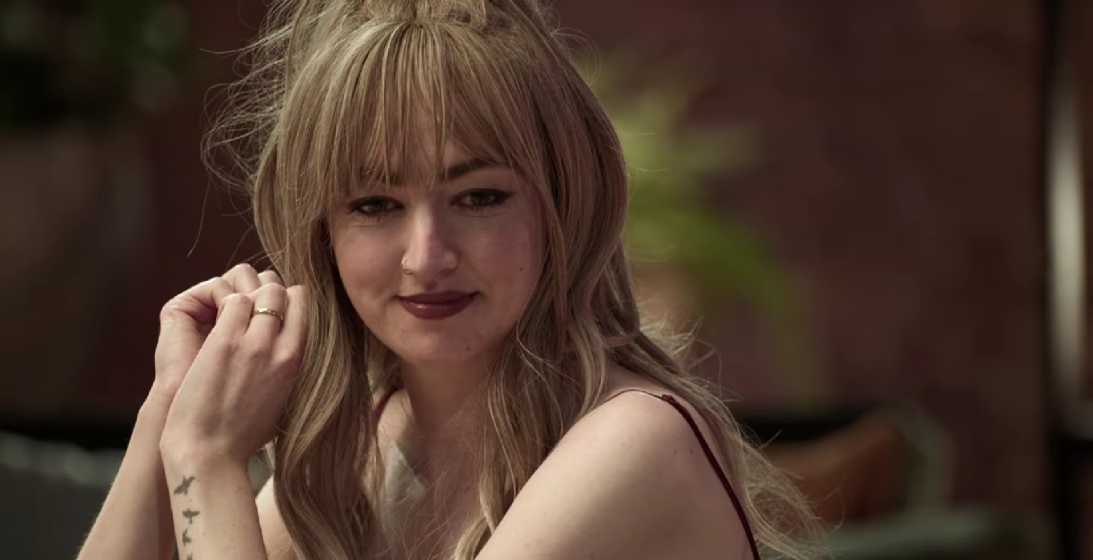 The couple openly discussed their relationship problems on the day of the decision. With Jenna, Zoe felt she could be completely honest, but she was still unable to have fun and be silly with her partner. On the other side, Jenna thought there were instances when their relationship's emotional connection was lacking. The two agreed that their relationship required a lot of improvement. On decision day, the pair chose to continue their relationship. However, much like many other couples on the programme, a split might still happen, leading many to make the same assumptions.
Are Zoe and Jenna Still Together?
Yes, Jenna Robinson and Zoe Clifton are still a couple. Zoe and Jenna have overcome the curse that frequently ensnares a number of reality TV couples by being able to see past their disagreements and come out as an even stronger relationship. Zoe and Jenna continued to work on their problems after the cameras stopped rolling, and they have subsequently become closer. Their dissimilar eating habits were one of the main factors separating Jenna and Zoe. However, Zoe gave up meat and switched to a plant-based diet in an effort to make consumption more sustainable and to align her beliefs with those of her spouse. As a result, Zoe and Jenna each continue to lead various lifestyles in an effort to become used to their spouse.
View this post on Instagram

Zoe even vowed to participate in Veganuary as Asda's ambassador after converting to veganism. Zoe has since discovered a love for a vegetarian or vegan lifestyle, far from the days when she wouldn't have dared to date one. In addition to making lifestyle adjustments, Jenna and Zoe also make time for one another and frequently take trips. The couple takes trips to far-flung locations including Cancun, Mykonos, and Santorini.
View this post on Instagram

In addition to this, Jenna and Zoe are debating the idea of starting a family. They are still weighing their options and openly discussing what each other wants, despite Jenna's concerns about the environmental burden of having a kid. Naturally, Zoe and Jenna have established the tone for their relationship by treating each other with respect and being honest about their problems.
View this post on Instagram

On a personal level, the pair is very active on social media. They frequently collaborate with well-known companies and even express their gratitude to the people who keep contacting them. As the first lesbian pair to feature on the reality series, Zoe and Jenna have inspired other young people who want to come out to their families. Of course, we continue to wish Jenna Robinson and Zoe Clifton the best and hope they reach new heights in both their personal and professional lives!