Married at First Sight, often known as "MAFS UK," is a British reality television programme that debuted in 2015 on E4. The participants are paired with someone based on their list of requirements and qualifications, and they are required to marry their selected partner the moment they meet them. This is a novel and intriguing notion. The different couples that were created throughout this social experiment all had unique stories, including Chanita Stephenson and Jordan Emmett-Connelly, the show's seventh-season leads. We've got your back if you're one of their many followers who wants to know if the couple is still together.
Chanita and Jordan's Married at First Sight: UK Journey
The effortless chemistry between Chanita and Jordan was obvious to everyone given how two people enter a relationship in the show. They were among the viewers' favourites because they appeared to have a good chance of not only renewing their vows at the end of the ceremony but also staying married after their time on the show. The two fell into an easy relationship soon after getting married, which propelled them into the spotlight.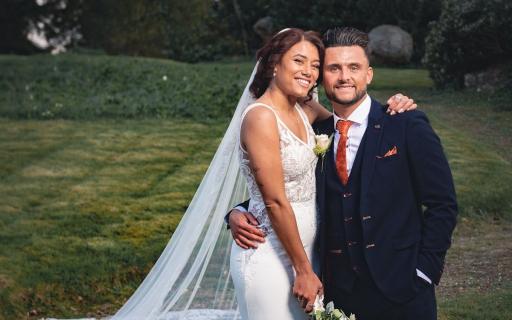 This is not to argue that the pair was the only ones that benefited. Jordan admitted that if he weren't in love with Chanita, he wouldn't be entirely willing to move in with her, which caused things to get rather tense. Such a declaration from a married pair caused a lot of controversy and raised questions about the couple's potential future together. The pair looked to stay strong together despite their relationship's challenges, and the moment had come for them to make a choice.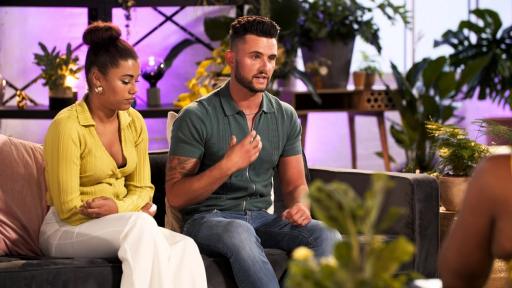 Chanita and Jordan were asked if they would like to reaffirm their vows and stay wedded to their chosen spouses as they prepared to face their last tests. The two ultimately made the decision to remain together. Chanita made the decision to tell her lover about her love and her anxieties during the renewal. She said, "I adore that you are mine and that I am yours. "I'm afraid you might not be prepared to let me completely into your life. You need to give me more confidence before I can feel completely confident moving forward.
Jordan responded by doing his utmost to reassure her of his dedication. He said firmly, "I'm ready to give you all the confidence you desire and deserve. "I think you're amazing, and despite everything we've been through, I wouldn't waste a single second of a day without you." Given their on-screen chemistry, the public was ecstatic with this development and hoped that their marriage would endure for a very long time. But everything would quickly become clear when Chanita and Jordan's marital status was finally revealed.
Are Chanita and Jordan Still Together?
Season 7's reunion episode had Chanita attending the gathering. She admitted that when the play was ended, she didn't think Jordan was making much of an effort to keep their marriage together. He eventually decided that she was not the woman to whom he wanted to remain married for the rest of his life, which prompted him to want a divorce. Given how shocked she was by her ex-husband's actions, Chanita found the separation to be difficult.
View this post on Instagram
Chanita said in October 2022 that she and Jordan had attempted to restart their relationship after the filming, but that it had not been an easy process. Jordan asked Chanita to give their marriage another try in the Christmas special episode, which marked the turning point in their relationship. The situation had changed, and Chanita saw that it was too late for her to gratefully appreciate his efforts.
View this post on Instagram
Despite Chanita's assertion that she and Jordan had made an effort to keep their friendship intact, given the amount of heartache associated with the entire process, it does not appear to have worked out entirely. Chanita appears to be enjoying herself as of this writing and has acknowledged that she's open to starting another relationship. She recently spoke about her issues with mental health after leaving "MAFS UK." Jordan appears to have developed close relationships with co-stars like Jenna Robinson and Zoe Clifton in the meanwhile.