François Civil and Lyna Khoudri are the main characters in Romain Cogitore's 2023 romantic thriller "A Place to Fight For" (also known as "Une Zone à Défendre"), which is available on Disney+. Greg, an undercover police lieutenant dispatched to observe environmentalists in a ZAD (Zone to Defend), is the focus of the French-language movie. However, before Greg is made to leave, he meets Myriam, and they fall in love. When Greg discovers that Myriam has given birth to his kid, he finds himself split between love and duty. Along with personal drama, the film also examines environmental and ecological concerns, which connects with the audience. Viewers will therefore understandably ask if the story is based on real occurrences. Here is what we know about the source of the inspiration for "A Place to Fight For"!
Is A Place to Fight For Based on a True Story?
A portion of "A Place to Fight For" is based on a true story. The movie is based on a novel by writer-director Romain Cogitore, who is most recognised for his fiction and documentary filmmaking in French cinema. The movie's screenplay was written by Cogitore in collaboration with Catherine Paillé and Thomas Bidegain. The plot centres on a romance between an eco-activist residing in a ZAD (Zone to Defend) and an undercover police lieutenant. It discusses the intricate politics of a ZAD and provides insight into the lives of activists referred to as Zadists. The movie was at least partially influenced by actual occurrences in England in the year 2011.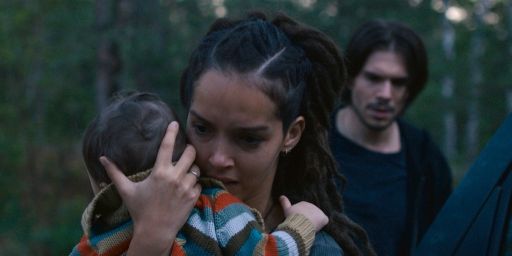 The idea for the movie was reportedly influenced by actual events that took place in England, where police officials infiltrated the eco-activist group, according to an interview with filmmaker Romain Cogitore. Police officers proceeded to Kenya when their mission was completed, according to Cogitore, and they were never heard from again. The real-life story of two undercover police officers who were dispatched to spy on political campaigners but covertly fathered children with them and then vanished is detailed in a 2011 news article by The Guardian.
The movie's script was created in 2016 as part of a TorinoFilmLab script development programme. Cogitore admitted in an interview that the struggle of the eco-activists residing in ZADs impacted him. He was partially inspired to make the movie by their radicalism and the sacrifices they made for a good cause. Cogitore exposed the actual 2011 scandal involving English police officers and eco-activists, according to a news release on the TorinoFilmLab. Cogitore was startled by the news and impelled to investigate it because he is a father.
"When I look at this world, I see two opposing sets of values: one that is rushing towards modernity and the other that is turning back towards nature. I think they both struggle within us in the Western world of the twenty-first century. And the internal battle that Greg experiences that intensifies is precisely what draws me to him as a character, according to Cogitore. "Instead of a violent film, I would like to learn more about the eco-fight zone to go further into this topic. Looking ahead also means looking at your own disappearance, he continued.
Cogitore did a lot of study on ZADs and the residents before composing the script. The director lived among environmental activists in a ZAD for a period of time in order to accurately capture the voice of the issues in the ZAD. The tale of the ZAD and the investment of activists should be told without exaggerating or romanticising any of its elements, according to Cogitore, who also indicated that he intended to be extremely faithful. As sources of inspiration for the plot of the film, he also mentioned espionage flicks and the book "Undercover: The True Story of Britain's Secret Police" by journalists Rob Evans and Paul Lewis.
According to Cogitore, the writer-director of the movie stayed loyal to the experiences of people who lived in the ZADs while drawing inspiration for the story from real-life occurrences. The movie itself, however, is based on genuine events and tells a fictional story rather than telling a single true story. A sense of realism is added to the narrative by combining environmental and political difficulties with the moral and philosophical dilemmas experienced by the fictitious characters.
Our Team DCS includes 5 different writers proficient in English and research based Content Writing. We allow them and encourage them to follow the Entertainment news all day long. Our posts, listicles and even the exclusives are a result of their hard work.