Adam Leroy Lane, born on August 6, 1964, in Jonesville, North Carolina, failed his senior year of high school. Later, he began working as a truck driver and occasionally as a worker at a poultry plant. During the summer of 2007, he committed two murders, numerous charges of assault, and an attempted murder. He was eventually apprehended and found guilty of his crimes. He was known as the Highway Killer because he committed all of his murders close to highways as he travelled around the East Coast. Here is what we know about the case in case you want to learn more.
How Many Did Adam Leroy Lane Kill?
On July 13, 2007, early in the morning, Harrisburg, Pennsylvania resident Darlene Ewalt was on her patio talking on the phone with a friend. Unbeknownst to her, a menacing figure watched her and was getting ready to strike. The assailant, with a large knife, suddenly and horrifyingly charged at me. The attacker savagely sliced Darlene's throat and fatally stabbed her many times while her husband Todd slept upstairs. Her buddy Chet Gerhart remembered her frantic calls for assistance before the queue went dead.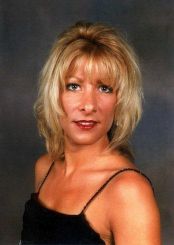 The FBI suspects a serial killer after the detectives examined the crime scene and found it was not a typical homicide. The federal authorities hypothesised that the murderer used the roadways as a technique of arbitrarily identifying, hunting down, and killing victims before disappearing. The home of the Ewalts was only a short distance from Interstate 81. According to police speculation, the assassin who killed Darlene calmly made his way to his parked truck at a nearby truck stop before fleeing the area and leaving the crime scene in his rearview mirror.
Four days later, on July 17, Patricia Brooks, then 31 years old, was Adam's second victim as she was sound sleeping on the couch in her home in the 200 block of Bowers Bridge Road in rural York County, Pennsylvania. She tried to run away after being violently awakened at around 2:05 AM by an assailant stabbing her in the right shoulder. The attacker slashed Patricia's neck and shoulder with a huge knife before escaping through the back, unlocked door as she called out for help and shouted for assistance from her mother and daughter sleeping above.
Emergency personnel took Patricia to York Hospital for treatment after she dialled 911. She reported her attacker to the police as a white male with a noticeable 'pot belly', donning a helmet and wearing black trousers that looked like they belonged to a jail officer. Fortunately, Patricia made it through the attack, but Monica Massaro, 38, Adam's third victim, did not. She was asleep on July 29, 2007, when a burglar entered her bedroom in Bloomsbury, New Jersey, and sliced her throat.
According to New Jersey State Police Detective Sgt. Geoffrey Noble, "The first substantial wound was a cut to her throat, a deadly wound. She bled out and passed away fairly quickly due to the wound's severity. He kept stabbing her many times even after she passed away. After supper on July 29, 2007, the McDonoughs headed back to their house in Chelmsford, Massachusetts, which was located off Interstate 495. Shea, their daughter, accidentally left the back door unlocked thinking her brother could come home later when she accidentally arrived home a little before her curfew at midnight.
After settling in for the night, Jeannie and Kevin McDonough were startled by a hushed noise coming from a nearby bedroom. Uneasy, Kevin McDonough set out to investigate, closely followed by his wife Jeannie. They were horrified to find a frightening black figure holding a long knife to Shea's throat as they opened the bedroom door. Her inner senses drove her to shout, which caused her parents to hear her after the stranger had threatened her into silence.
Where is Adam Leroy Lane Now?
Adam McDonough lunged at her parents with the deadly blade as Shea McDonough tried to escape his hold. Her detailed description described how Kevin rushed the assailant and attempted to seize the weapon. He immediately ordered his daughter to call 911 and get a pistol while they were fighting, which was a bluff as they didn't have one. Chaos broke out in the background as she sought to express the dire situation to the operator. Adam tried to jerk free of Kevin's hold, but the latter put him in a choke hold to stop him.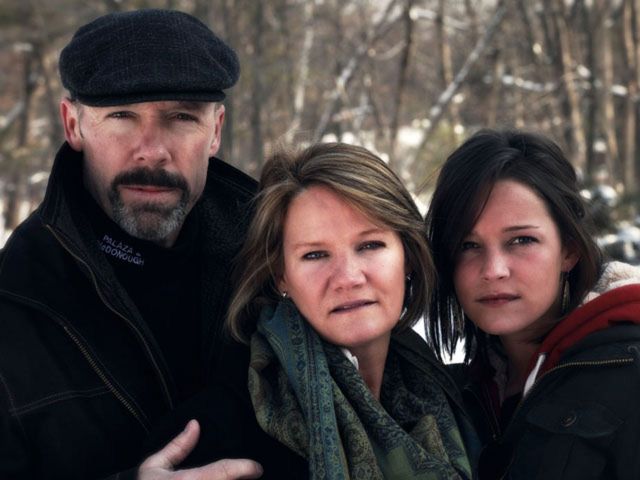 Shea saw her mother, Jeannie, grasping the knife tightly and yelling at him, demanding to know why. Speaking with a unique Southern accent, Adam said that he was for money as Kevin adamantly refused the attacker's plea for release and tightened his choking hold. Soon after, Chelmsford Police showed up at the house and detained Adam on suspicion of attempted murder. Meanwhile, the peaceful neighbourhood in Hunterdon County near Interstate 78 had been completely taken aback by Monica Massaro's terrible murder.
Except for the fact that Monica resided close to the Bloomsbury Travel Centre Truck Stop off Exit 7, the authorities had no suspects. They got in touch with the FBI, who had started a brand-new database called the "Highway Serial Killers Initiative," to ask for assistance with their inquiry. It was created to find links between murders and assaults that happened close to the country's roadways. The federal database, created in 2005, has grown to include data on more than 500 crime victims along national roadways, enabling law enforcement to look up pertinent information.
The database's connection between Monica's slaying and the Chelmsford incident near a truck stop off Interstate 495 marked a significant turning point. Adam's truck had evidence, including receipts from the Bloomsbury truck stop. Additionally, one of Adam's knives had blood on it, and DNA samples from the blade matched Darlene's, who lived along Interstate 81. His method of operation, which involved using interstate highways as his hunting grounds, was to pull off highways, park his vehicle, select his victims, and then run.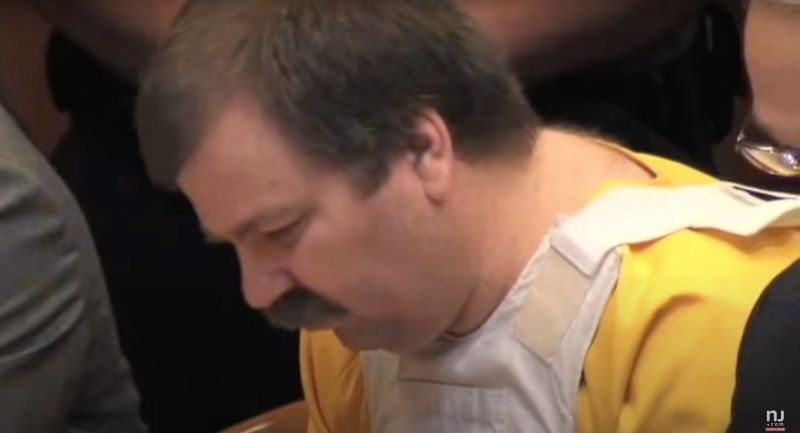 Adam admitted that he broke into Monica's house with the intention of robbing her. But he asserted that things worsened until she tragically passed away. Adam's relatives, however, said that he was infamous for his bigotry and hatred of women. After five years of marriage, Miriam M. Benge, his ex-wife, said of him: "He thought women were beneath him and that he could do whatever he pleased. He struck me once. He mistreated his mother. He would insult her, slap her, and use foul language.
For his string of crimes, Adam was charged in July 2007 with one act of assault, two counts of felony murder, and three counts of attempted murder. For the attack in Chelmsford in October 2008, he received a sentence of 25 to 50 years. While he pleaded guilty to avoid the death penalty in the murder of Darlene, he was given an additional 50 years in New Jersey for the murder of Monica. For the attempted murder of Patricia and the killing of Darlene, he received life sentences. In Fayette, at the State Correctional Institution, is the 59-year-old.