According to reports, billionaire Jeff Bezos and his girlfriend Lauren Sanchez are engaged! A recent story claims that the Amazon CEO and his girlfriend Lauren Sanchez have made the decision to further their relationship. After dating for five years, the two fell in love and got married.
For those of you who are unaware, allow us to inform you that the couple is currently attending the Cannes Film Festival in the South of France. To learn more about the relationship between Jeff Bezos and his love, Lauren Sanchez, keep reading.
Jeff Bezos and Lauren Sanchez are reportedly engaged
Yes, it is what you read. After dating for five years, Jeff Bezos and Lauren Sanchez are now engaged, according to a source close to the couple. As of right now, the couple is attending the Cannes Film Festival in the South of France.
They appear to be having a nice time in France as they have been partying with the stars on his $500 million boat, which has a mermaid that looks like Lauren wearing a prow.
Bezos and Lauren's alleged engagement has been the subject of persistent rumours for some time. Sanchez was observed wearing a gemstone on her ring finger earlier this week while she was out and about in public.
Since they started dating in 2018, the pair has been inseparable. The two of them were rumoured to be dating in 2019, but Jeff and Lauren kept their relationship under wraps until the divorce from his wife of 25 years, MacKenzie Scott, was finalised.
When did Jeff Bezos and Lauren Sanchez begin dating?
Just a few hours after Jeff and his ex-wife Scott announced their separation and divorce, the 59-year-old billionaire and the TV journalist fueled romance rumours. According to the National Enquirer, Jeff and Lauren have been dating for eight months as of 2019.
The media outlet at the time said that Whitesell and MacKenzie were aware of their relationship. Lauren's ex-husband Patrick Whitesell, the executive chairman of Endeavour Group Holdings, the parent firm of the Hollywood talent agency WME, introduced her and Jeff for the first time.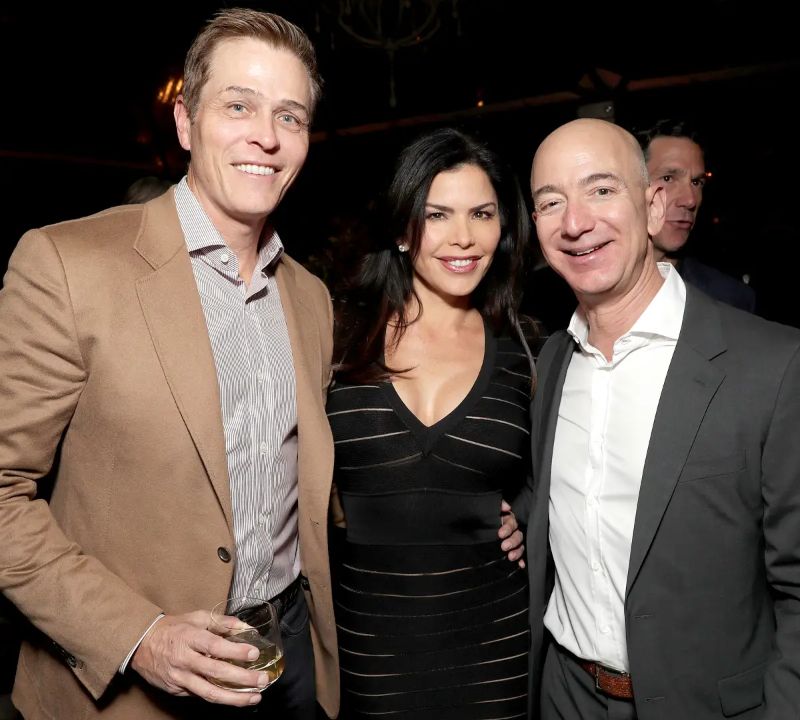 In an interview with WSJ. Magazine in January, Lauren gushed about her boyfriend. "He's so happy," she continued, "he inspires me every day, he makes me a better person every day; he's the most loving human I know."
Lauren Sanchez shared a sweet tribute on Jeff Bezos' 59th birthday on Instagram
On the occasion of her partner Jeff's 59th birthday, Sanchez gushed about him on the social networking site Instagram. She shared several images of the couple on her Instagram page. On January 12, Jeff will turn 59 years old.
Happy birthday to the guy of my dreams, who lights up my world with his laughter and wonderful heart, wrote the Emmy-winning TV personality to begin her post. You've demonstrated to me that no great love is ever won without bravery.
"Thank you for always being by my side and for being the most loving and supportive partner," Lauren continued. I am incredibly appreciative of the experiences we have already had and those still to come. We wish you many more joyful and loving birthdays. With all of my heart, I love you.
Jeff Bezos was previously married to MacKenzie Scott
1993 saw Jeff and Scott exchange vows and walk down the aisle. The former couple divorced in 2019 after a combined 25 years of marriage. They made their divorce announcement in January of the following year.
In a subsequent joint statement posted on Scott's Twitter profile, Jeff and Scott said: "As our family and close friends know, after a long period of loving exploration and trial separation, we have decided to divorce and continue our shared lives as friends."
"We've had such a great life together as a married couple, and we also see wonderful futures ahead, as parents, friends, partners in ventures and projects, and as individuals pursuing ventures and adventures," they ended in their statement. Despite the differences in designations, we are still a family and still dear friends.
MacKenzie said at that time that she was "grateful to have finished the process" of ending their marriage "with support from each other." In addition, she stated that she was "happy to be giving [Bezos] all of my interests in the Washington Post and Blue Origin, as well as 75% of our Amazon stock plus voting control of my shares to support his continued contributions with the teams of these incredible companies."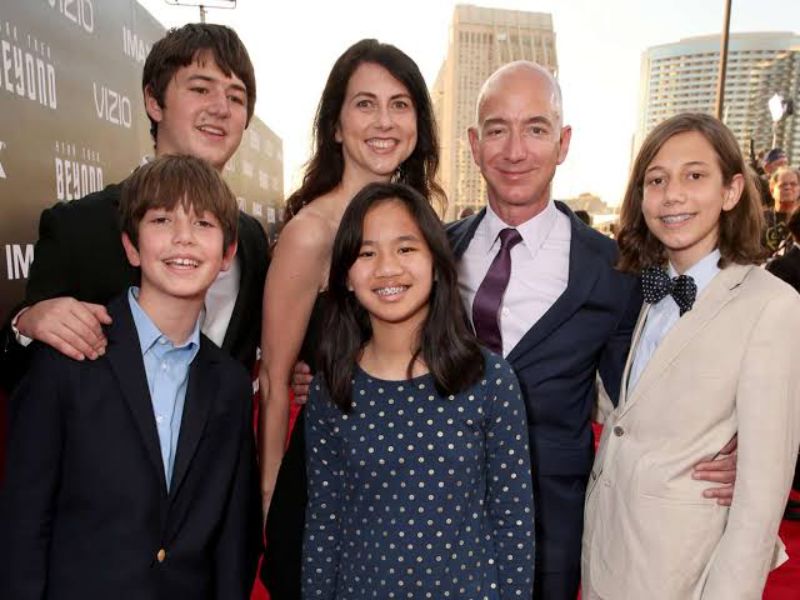 Three sons and one daughter belong to the ex-couple's four children. Their daughter was adopted from China by the former couple. Son Preston Bezos, their oldest kid, has continued in the footsteps of his well-known father. He used to study at Princeton University. They split custody of their kids 50/50.
Lauren Sanchez was hitched to Patrick Whitesell before
Lauren was married to Patrick Whitesell before beginning a relationship with Jeff Bezos. In the year 2005, Sanchez got married to Hollywood talent exec Patrick Whitesell. 2019 saw the end of the couple's 13-year relationship. They formally separated in April 2019.
Jeff and Patrick and Sanchez were longtime friends before their divorce. In January 2019, they were photographed conversing at Amazon's Golden Globes after-party. A reliable source informed People magazine after the event that Jeff "was in great spirits and having a great time." He was surrounded by a large group of individuals.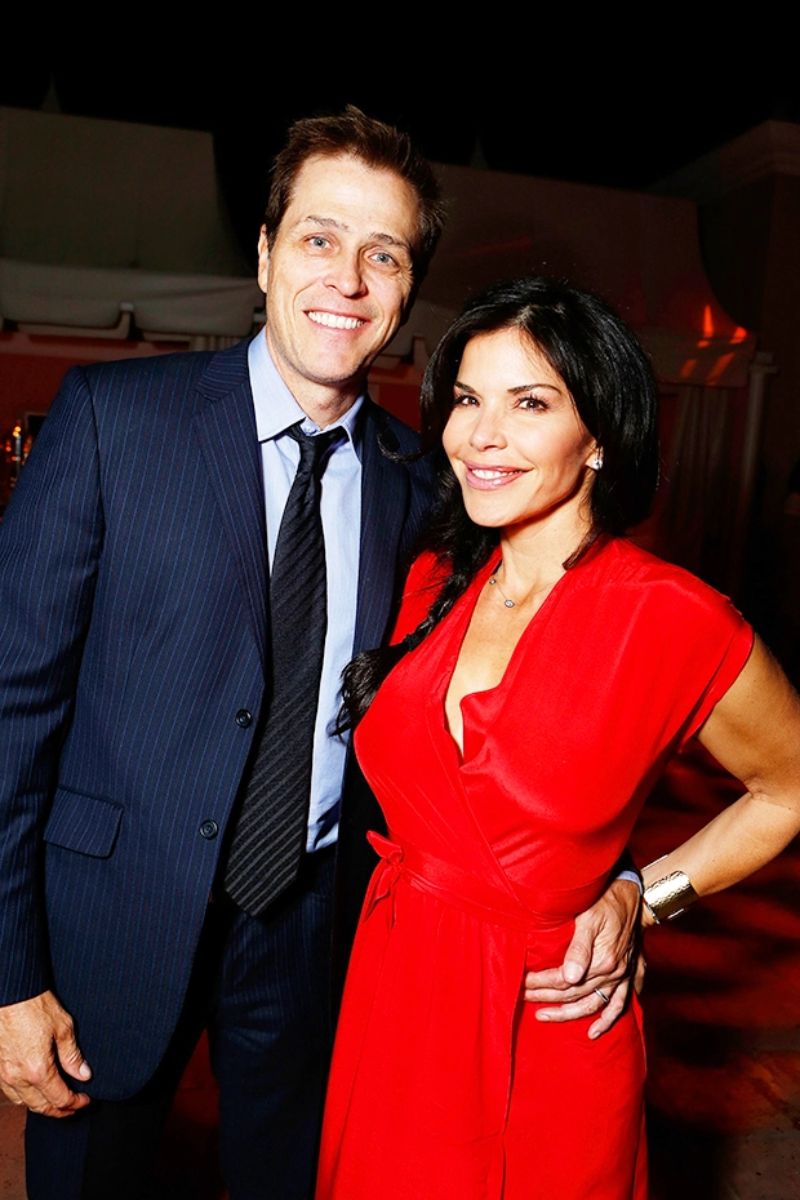 The insider continued, "Lauren was there, but she wasn't always with Jeff. Her husband was also present. It was said that Sanchez and Jeff were dating at the time.
Two adolescent children, a son named Evan and a daughter named Eleanor, make Lauren and Patrick proud parents. Gonzalez, a former NFL tight end, and Sanchez also have a son together by the name of Nikko.
Our sincere congratulations go out to Jeff Bezos and Lauren Sanchez, who have been engaged. Keep checking back for more news from the entertainment industry.
Being a binge-watcher himself, finding Content to write about comes naturally to Divesh. From Anime to Trending Netflix Series and Celebrity News, he covers every detail and always find the right sources for his research.