Netflix and other streaming services have made it possible for us to watch any type of film at any time. Such streaming platforms cater not only to an older audience, but also to children. Children's movies are created in great quantities these days, compared to the quantity of such films produced merely a few years ago. In response to the growing demand for children's entertainment, streaming platforms have decided to include a number of children's films in their collections. It's also worth noting that their library has evolved to the point where there are now sub-genres of children's films available. Mermaid movies are today's focus of attention among the different sub-genres of children's films.
As children, we all watched mermaid movies and were enthralled by fairy stories including mermaids, monsters, princes and princesses, and so on. While these stories are often wrapped in tales of magic, beauty, and enchantment, they also contain crucial lessons that can impact a child's perspective on life and the world. So, what exactly are mermaids? They are creatures from legends and folklore. They've been represented in the past as marine monsters with a human torso but a fish-like rest of the body. From the beginning, these supernatural creatures have been mentioned in literature.
The earliest representation of a mermaid in a story dates back to 1000 BC, when Assyrian legends spoke of Goddess Atargatis, a queen who turned into a mermaid. Mermaids have also been popular in films, with the first depiction of a mermaid in a film dating back to 1904, when Georges Méliès' film 'The Mermaid' was released. There have been a lot of mermaid movies made, and we've compiled a list of the six best mermaid movies you can watch right now on Netflix. Here's a list of Netflix's best mermaid movies, all of which are now available to watch. The best Disney mermaid movies are included on the list.
Barbie Dolphin Magic (2017)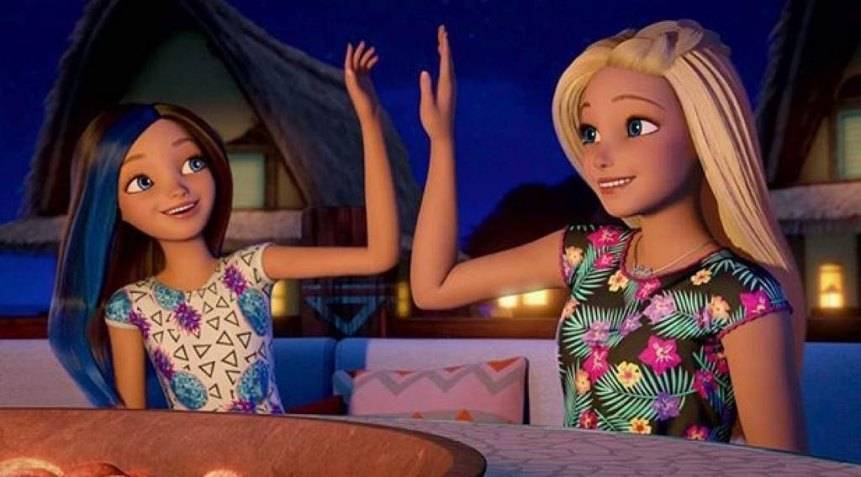 Barbie plays the lead in this 2017 film. For those who are unaware, Barbie movies have been produced for a long time, and in them, the famous doll is seen having many adventures with her pals. These films are usually released just on DVD and do not have a theatrical release. Erica Lindbeck is the woman behind Barbie's voice. It's worth noting that this was the first time Universal Pictures didn't distribute a Barbie film.
The story follows a group of dolphins and their companion Isla as they meet Barbie and her sisters, who are visiting Ken. Isla is a dolphin's buddy and a mermaid that lives with them under the water. The film follows Isla and the dolphins as they join forces with Barbie and her sisters to preserve the corals and a mystery green dolphin from fishermen's gaze. It's not a wonderful film, but it's a lot of fun for kids to watch, and it also teaches them some important lessons about environmental conservation that they can learn from an early age.
Barbie in a Mermaid Tale (2010)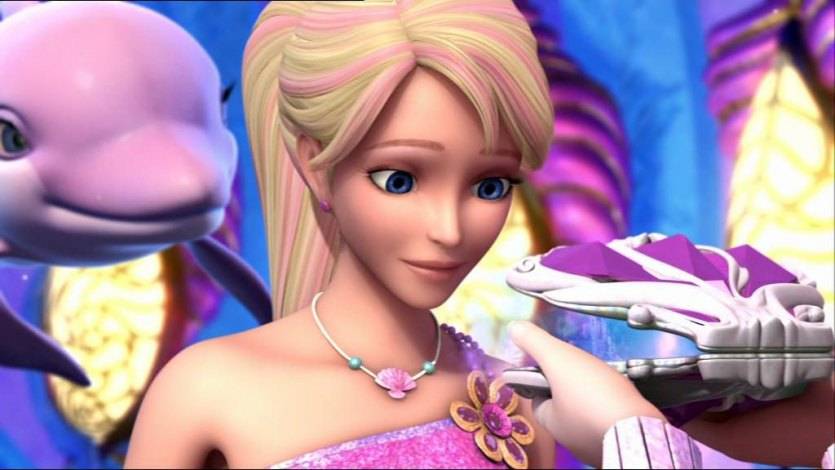 Another mermaid-related film produced by the Barbie franchise is 'Barbie in A Mermaid's Tale.' Adam L. Wood is the director of this film. It's worth noting that this is Kelly Sheridan's final appearance as Barbie. Since 2001, when she originally portrayed the popular role in the film 'Barbie in The Nutcracker,' Sheridan has become the iconic voice for Barbie. Sheridan did, however, reprise her performance in the sequel to this film in 2012, and went on to contribute her voice to a number of other Barbie films and shows.
Barbie's name in this film is Merliah Summers. She portrays a young girl who has no idea her mother is a mermaid and the ruler of the underwater kingdom known as Oceana. When she learns about it, she learns that her mother has gone missing and that her tyrant evil sister Eris is ruling the underworld. Merliah accidently discloses that Eris is a human, thanks to the help of mermaids. She was merely posing as a mermaid in order to conquer the underworld. In the story, there's also a pinkish dolphin named Zuma who takes Merliah on a tour of the aquatic kingdom.
Jalpari: The Desert Mermaid (2012)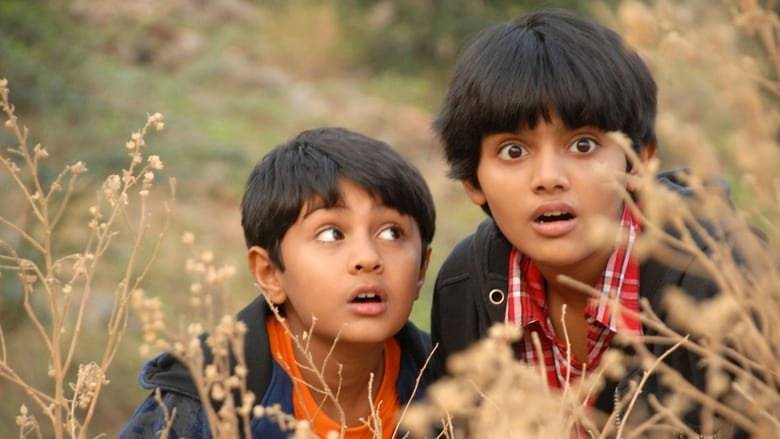 Mermaids have always captivated children because of the unknown realm they represent beneath the sea. Anything new to us piques our interest, and we naturally want to learn more about it than we did before. The inclusion of this film in this list is critical in this regard. Although there is no actual mermaid in the film, the character of Shreya, a little girl, becomes a symbolic mermaid in the plot. Shreya and her younger brother Sam visit their father's village for the first time in the film.
Shreya makes friends with the kids in the village, who aren't often friendly to strangers. The village, Sam had envisioned, would be gorgeous, with streams, ponds, and spots to explore. However, the village's situation is such that water is in short supply. Meanwhile, the two siblings continue to have a great time, and in the process, they discover a horrific secret that the villagers have kept hidden. They discover the village's practice of female infanticide and blame it on the witches. Shreya transforms into a symbolic mermaid with a pure heart and soul, but she soon learns harsh facts about the world.
Mickey's Magical Christmas: Snowed in at the House of Mouse (2001)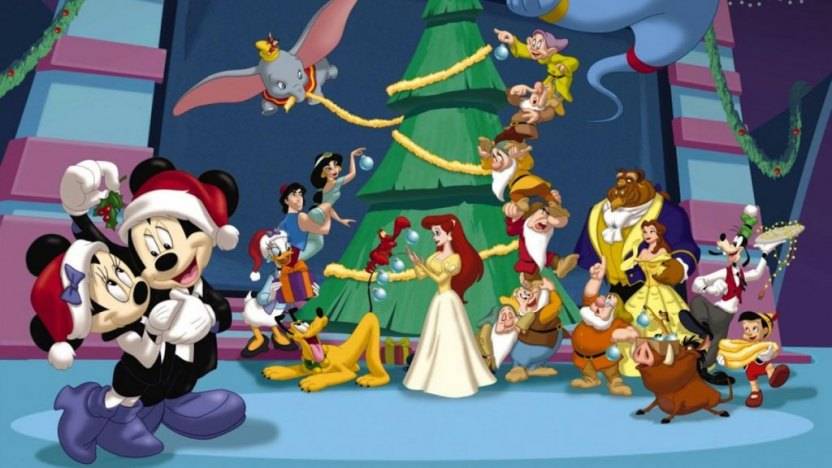 Since the debut cartoon in 1928, Mickey Mouse has been one of the most well-known characters in the world. The entire Walt Disney repertory of cartoon characters, such as Donald Duck, Minnie Mouse, and Daisie Duck, was modeled on him. Ariel is undoubtedly another well-known character who has been in the Mickey Mouse universe. Ariel was created by Hans Christian Andersen when he wrote the fairy tale "The Little Mermaid," but she has since been adopted by Disney and has become one of their most iconic characters. Many crossover Mickey Mouse films, such as 'Mickey's Magical Christmas: Snowed in at the House of Mouse,' feature her prominently.
Mickey Mouse throws a Christmas party for all the Disney characters in this film directed by Tony Craig. While everyone is having fun, Donald Duck is sitting idly, causing everyone to feel concerned. Only when a magical star falls from the sky and Donald Duck is invited to place it on the Christmas tree does he return to his normal self. There is also a short film called "Mickey's Christmas Carol" included in this picture, which was released in 1983 and was nominated for an Academy Award for Best Animated Short Film. This short film was Mickey Mouse's first Oscar nomination since 1948.
The3Tails Movie: A Mermaid Adventure (2015)

This film was created as a sequel to a YouTube series about three mermaids and their daily life. In 2015, a film adaptation was released. Emily, Jackie, and Selena, three little girls, are the protagonists. Emily could communicate with fish, but she had no idea she was special. Emily's tail first appeared when she was kidnapped and went into the sea by accident. She was kidnapped because a wealthy man whose daughter was born without a leg wanted to extract the mermaid tail's characteristics and put them on his daughter.
The film is a thrilling journey for children. One unique aspect of this picture is that even after the protagonists have discovered the perpetrator, they refuse to hand him over to the cops. This is done because the character is responsible for all of the needs of the small girl. This lesson on empathy, which can serve as an excellent model for children, is simply remarkable. However, one note should be made here: some components and plot points in the film will be difficult to comprehend if you haven't watched the web series featuring these mermaids. Maggie Wheeler, who portrays Janie on the hit sitcom 'Friends,' has made a cameo appearance here.
The Little Mermaid (1989)
The story of 'The Little Mermaid' is what made Ariel famous in the first place. It's also the most well-known mermaid film ever filmed. It relates the story of Ariel, a mermaid who fell in love with a prince named Eric and decided to leave her mermaid existence behind and live as a human. The movie's core premise is undoubtedly based on Hans Christian Andersen's story, but the filmmakers have added a number of plot aspects to adapt the story for the big screen. Ron Clements and John Musker were two key figures in the production of this film. 'The Little Mermaid' was written, produced, and directed by the two of them.
Disney struggled to generate profitable animated films in the early 1970s, and the majority of their films at the time underperformed both commercially and critically. The Disney films 'Who Framed Roger Rabbit?' (1988) and 'The Little Mermaid' are credited with giving this franchise a fresh lease on life. After winning two Academy Awards and a slew of other awards, this film proved to be a watershed moment for Disney. The film's soundtrack was even nominated for two Grammy Awards. The film is frequently included in rankings of the best animated films ever made.
Our Team DCS includes 5 different writers proficient in English and research based Content Writing. We allow them and encourage them to follow the Entertainment news all day long. Our posts, listicles and even the exclusives are a result of their hard work.