Ana de Armas' talent and adaptability have shaped her career. The actress has gone a long way from her acting debut in Cuba to her move to Hollywood. In the psychological thriller movie "Knock Knock," De Armas first displayed her acting talent to an English-speaking public. She later starred in the dark comedy movie "War Dogs." She rose to fame internationally, though, thanks to her performance as the holographic AI projection Joi in "Blade Runner 2049." The actress maintained her excellence by being nominated for a Golden Globe for her depiction of nurse Marta Cabrera in the thriller "Knives Out."
The vibrant Bond girl Paloma played by De Armas in "No Time to Die" further cemented her reputation as a Hollywood talent. She also made history by becoming the first Cuban to be nominated for an Academy Award for Best Actress for her portrayal of Marilyn Monroe in the film "Blonde." The actress is expected to be a part of some intriguing projects in the future as she continues to enthral audiences with her performances. Here is everything you need to know about Ana de Armas' future flicks.
Ballerina (2024)

With her role in "Ballerina," the "John Wick" spin-off film, Ana de Armas has joined the venerable franchise. The action-thriller movie follows ballerina-assassin Rooney as she tracks out her family's murderers in order to exact revenge on them. In "John Wick: Chapter 3 – Parabellum," De Armas plays Unity Phelan's cameo role as Rooney. In the movie, which takes place between the events of "Parabellum" and "John Wick: Chapter 4," Keanu Reeves reprises his role as John Wick, and Ian McShane reprises his role as Winston Scott.
Along with Norman Reedus ('The Walking Dead' and 'Triple 9'), Catalina Sandino Moreno ('At the Devil's Door' and 'Incarnate'), and Gabriel Byrne ('Lost Girls' and 'War of the Worlds'), the movie also stars Catalina Sandino Moreno. Since the actor tragically passed away in March 2023, Lance Reddick also makes an appearance in the movie as Charon in one of his final appearances. On June 7, 2024, Len Wiseman's 'Total Recall'-directed movie is slated for theatre release.
Origin of Species (TBA)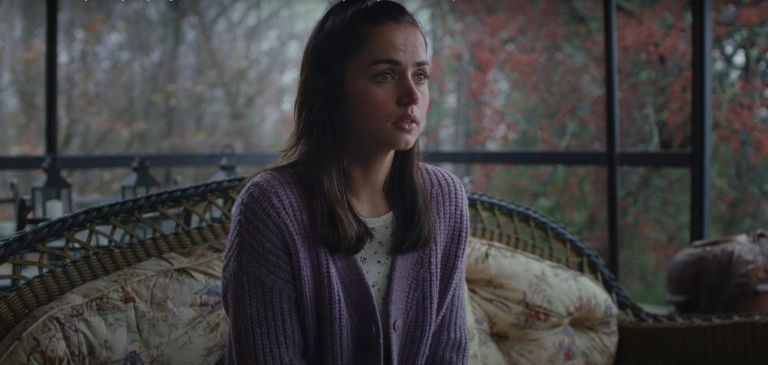 De Armas will also play the lead role in the movie "Origin of Species," which centres on a group of individuals who flee society and journey to the Galápagos Islands in quest of the meaning of existence. Alicia Vikander (Ex Machina, Tomb Raider), Jude Law (Sherlock Holmes, Fantastic Beasts: The Secrets of Dumbledore), and Daniel Brühl (All Quiet on the Western Front, The King's Man) all appear alongside the actress. The specifics of the characters, however, are being withheld at this time. Ron Howard, who has won an Academy Award for his work on "The Da Vinci Code," "A Beautiful Mind," and "Frost/Nixon," is the director of the thriller. The movie is now in pre-production, and filming is scheduled to begin in April 2024, according to Moviedelic.
Waiting for Helen (TBA)
'Waiting for Helen' is billed as a modern noir thriller directed by Kevin Pollak ('The Late Bloomer' and 'Misery Loves Comedy'). The protagonist of the film is Franklin, a detective who recounts the tale of Helen, a young waitress who was requested to help prove her husband's adultery after becoming friends with a customer. Before the evening is finished, Franklin must solve Helen's case, or Helen's life will be forfeit. De Armas is anticipated to play Helen, although the other members of the cast are unknown.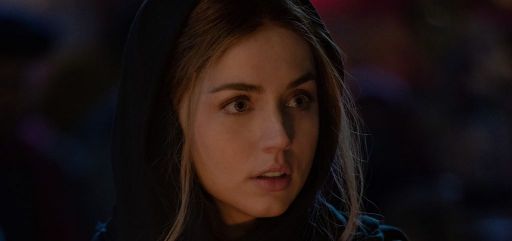 "I required that exceptional blend of dazzling beauty and character depth. When the movie's release date was announced in 2018, Pollak stated of the actress, "Ana was my first choice for Helen, and I feel incredibly lucky to direct her in this part. The movie is still in pre-production, albeit there haven't been any further developments since that time.