If there is one thing that cannot be disputed, it is that throughout Anna Nicole Smith's 39 years of existence, she did not lead an easy, secure, or pleasant life in any way, shape, or form. After all, as meticulously outlined in Netflix's "Anna Nicole Smith: You Don't Know Me," her drive for freedom was likewise marred by instability, despite the fact that her childhood was also rife with family issues. We do, however, have the information you need if you just want to know more about her biological parents, Virgie Mae Tabers Hart-Arthur (1951-2018) and Donald Eugene Hogan (1947-2009).
Who Were Anna Nicole Smith's Parents?
Virgie reportedly married Donald on February 22, 1967, despite their four-year age difference, only to joyfully welcome Vickie Hogan (Anna) into the world nine months later. But after it was discovered that the latter had heinously pursued and sexually harassed his wife's sister, who was then 10 years old, their ostensibly blissful home utterly fell apart in a matter of months. Therefore, it should come as no surprise that she evicted him, made sure their divorce was finalised before their daughter turned two, and then took all reasonable precautions to keep him away from her family.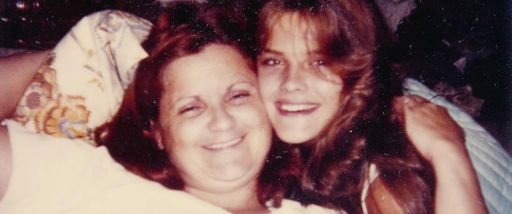 But Virgie could never have imagined that her tireless efforts and complete confidentiality in the matter would unintentionally make Vickie/Anna hate her in every meaning of the word. It also didn't help that she allegedly misused her handcuffs as a Harris County Sheriff's Department deputy to punish the child after any rule violations or fights. Because of this, Anna's mother sent her to live with an aunt while she was in the ninth grade, where she eventually made the decision to pursue a career in entertainment.
It goes without saying that the then-teen was able to accomplish her goals quite fast, but it's important to note that some of the later assertions she made in public about her early years were simply incorrect. She actually grew up in a modest home thanks to her mother and stepfather's hard work, therefore her claims that she came from an abusive home were made only for the purpose of notoriety, according to the documentary. This was due to the fact that she reportedly made significantly more money delivering tragic stories than cheerful, wholesome ones, indicating that her motivation for doing so was purely financial and not vengeful.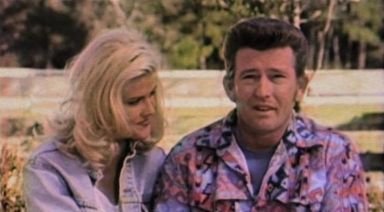 However, the storyline for her father, Donald, who admitted to the aforementioned rape as well as the one of another little girl and was only sentenced to six months in jail, is very different. The fact is that around the age of 23–24, a still very unknowing Anna started seeking for him with the aid of a private detective, and shortly after that, they made their first connection. She also discovered she had additional half-siblings at that time, but her hopes for the future were quickly dashed when her father allegedly tried to rape her, as he had done to his other daughters as well.
"My father is not the type of person you want to spend time alone with… Donnie Hogan, Anna's half-brother, said in the Ursula Macfarlane-directed documentary, "You're not going to feel protected. He really is a monster, I mean. He's really ominous. He always made me nervous. 'I'll kill you dead,' [he used to threaten. I'll immediately stomp your skull into the ground. He's the kind of guy that looks directly at you, and you genuinely think he'll do that. As a result, even though he rarely (if ever) left Anna alone with their father, he thinks it's possible that he tried to attack her because you could never count on him not to.
How Did Anna Nicole Smith's Parents Die?
Although the cause of Donald Eugene Hogan's death on September 19, 2009, in his Oakhurst, Texas, home is still unknown to the public as of this writing, we do know he was 62 and retired at the time. It's likely, though, that he died for a related reason because he was an alcoholic and was known to spend almost all of his free time in bars singing renditions of country or western songs.
Anna's mother, deputy Virgie Mae Taber Hart-Arhtur, a 29-year veteran, unfortunately passed away in her Houston, Texas, home on November 18, 2018, after a very long battle with cancer. She was still a proud wife, mother, grandmother, and great-grandmother at the age of 67. Another highlight of her life was the fact that she was able to amicably reconnect with Vickie before the latter passed away in 2007.
Our Team DCS includes 5 different writers proficient in English and research based Content Writing. We allow them and encourage them to follow the Entertainment news all day long. Our posts, listicles and even the exclusives are a result of their hard work.