'Signs Of A Psychopath: Unholy Acts' on Investigation Discovery tells the story of how Ashley Wilson, 19, was killed in her Richmond, Texas, Pecan Grove flat in January 2004. The authorities classified the death as a suicide at first, but they were not ready for the heartbreaking turn of events that occurred two months later. Here is what we know about the case, including the identify of the killer and their current whereabouts.
How Did Ashley Wilson Die?
Ashley On August 27, 1984, Renee Coulter and Dan Wilson welcomed Nicole into the world in Harris County, Texas. 2002 saw her graduate from Missouri City's Elkins High School. Ashley was characterised by friends and relatives as a good, innocent girl who had just graduated from school and had a promising future. In January 2004, the 19-year-old was a lone resident of her Pecan Grove flat in Richmond, Fort Bend County, Texas. So it came as a shock to her mother Renee when she saw her hanging from her bedpost on January 19.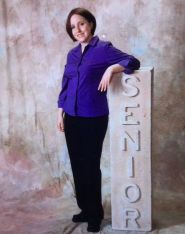 News reports state that Renee went to check on her daughter after not hearing from her for a few days. She entered the flat and was horrified to see her teenage daughter dead with a pillowcase covering her head. Ashley's high school graduation gown cord was also wrapped around her neck. When the police arrived, they discovered a note that seemed to be a suicide note and a locked door. They had the opinion that all the available evidence pointed to Ashley's suicide.
Who Killed Ashley Wilson?
Police sources claim that no wrongdoing was ever suspected by the authorities. The body's placement and the letter that was discovered nearby identified the death as a suicide. The note also mentioned that Ashley was very upset because she was pregnant and the baby's father would not be there to help her raise the child, even though it didn't specify directly that she intended to kill herself, according to one of the investigators. The medical examiner determined that the death was a suicide based on this information and other postmortem findings.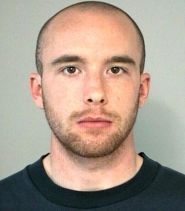 Ashley's parents refused to accept that their daughter had committed suicide in spite of the evidence. They found it difficult to concur with the sheriff's department's evaluation and cited a number of inconsistencies that demonstrated the opposite. They asserted that the person they knew to be her daughter was not consistent with the case's analysis by the authorities. Renee reportedly said, "My daughter lived on her own in an apartment. She kept the lights on, the ceiling fan running, and the TV on all the time.
The ceiling fan, lights, and television, according to police sources, were all turned off when Ashley's body was found. In addition, her key ring was missing the key to her flat. "To me," Renee said, "that meant that somebody was there and had taken the key." Authorities claimed they fully understood the distraught parents and that they were rejecting the truth out of shock and sadness. Ashley's case was formally closed by the police when the Harris County medical examiner determined that she committed suicide.
However, the sheriff's office wasn't ready for what transpired two months later. When he was 21 years old, Dan Randall Leach II dated Ashley. However, their relationship had become strained just before she passed away, and some believed this to be the reason behind her despair and apparent suicide note. Dan voluntarily went to the sheriff's office, where he confessed to killing Ashley, according to police sources. His confession to the crime, according to the police, was sparked by seeing "The Passion of the Christ."
Dan confessed to killing Ashley on 15 January in her Pecan Grove flat. He said that after learning of her pregnancy, he began planning the murder because he believed the unborn kid would ruin his life. Dan claimed that he no longer wished to be associated with Ashley. We discovered that he was coming up with this little scam, said Fort Bend County Detective Michael Kubricht. She would sit down and compose a letter detailing all the negative things happening in her life; he referred to it as a "pseudo-therapy" activity.
The detective continued, "He had her sign it and urged her to generalise it and not to name any names. He instructed her to discuss all the positive aspects of her life after she had written down all the negative aspects. We will now conduct a trust exercise, he declared. We will rely on your other senses in addition to sight. Ashley then perched on the edge of the bed as Dan covered her head with a pillowcase. Investigators claim that he informed the victim that he needed to stretch because he had a spasm in his back as he took out gloves from his shirt-tucked trousers' waistband.
Michael claimed that Dan claimed to have taken something from Ashley's room, "gotten behind her, wrapped the cord around her neck, and strangled her to death." He then made it appear as though she lay down and hanged herself by tying the cord to the bed's bannister. Before leaving the flat, Dan eliminated any traces of DNA and fingerprints from the area. If he hadn't subsequently confessed, the detectives claimed it might not have been possible to prove it was a murder.
Where is Dan Leach Now?
On March 7, 2004, Dan and his parents went to the sheriff's office to ask for a court-appointed attorney. Nevertheless, he came back two days later, on March 9, after being told that in order for that to happen, he would first need to be charged with a crime. Dan is said to have confessed to the killing during the two-hour interview. The investigators present at the interview reported that the three times weekly Church of Christ attendee shown no emotion or regret.
He spoke in a monotone, straight voice, Michael observed. He never dropped or elevated his voice, fixed us with his gaze, and never cried. She received no expression of regret. More importantly, he needs to be pardoned. He claimed he made every effort to avoid thinking about it and to move on with his life. In his own words, he said that certain life situations "pricked his heart." Court documents state that pathologists and lawyers spent a lot of time figuring out whether Ashley was pregnant at the time of her death.
Despite a positive pregnancy test from her doctor and the supporting medical records, it was ultimately determined that she was not, according to court filings. According to reports, she may have miscarried before she was killed. On August 11, 2004, Dan Leach's trial finally started, and he entered a guilty plea. His predicted release date is 2079; he was given a sentence of 75 years in prison, and he won't be eligible for parole until 2034. The 40-year-old is detained in Texas' Brazoria County in the TDCJ Memorial Unit.
Our Team DCS includes 5 different writers proficient in English and research based Content Writing. We allow them and encourage them to follow the Entertainment news all day long. Our posts, listicles and even the exclusives are a result of their hard work.