In "Married at First Sight," an evocation of love and the hunt for a companion brings ten strangers together. Contestants on the show chose to get married to a stranger after only meeting them once, leaving their future in the hands of professional matchmakers. Since its debut in 2014, the reality television program has matched compatible people, chronicling the journey of couples through turmoil, heartache, and reconciliation.
On the thirteenth season of "Married at First Sight," Zack Freeman and Bao Huong Hoang were able to attract notice for their unusual relationship. Many people question if the couple is still together because of the constant friction between them. Fortunately, we know all the answers!
Bao and Zack's Married at First Sight Journey
Despite their similarities, Zack and Bao did not get married right away after meeting. Instead, Bao was married to Johnny Lam, a 35-year-old IT project manager whom she had first met in college, and Zack was set up with Michaela Clark, a 30-year-old realtor. Unfortunately, the two couples' relationships deteriorated far more quickly than was expected. Zack initially contracted the COVID-19 virus and was placed in quarantine. When he returned, he struggled to connect with Michaela, and the two continued to argue over strange issues.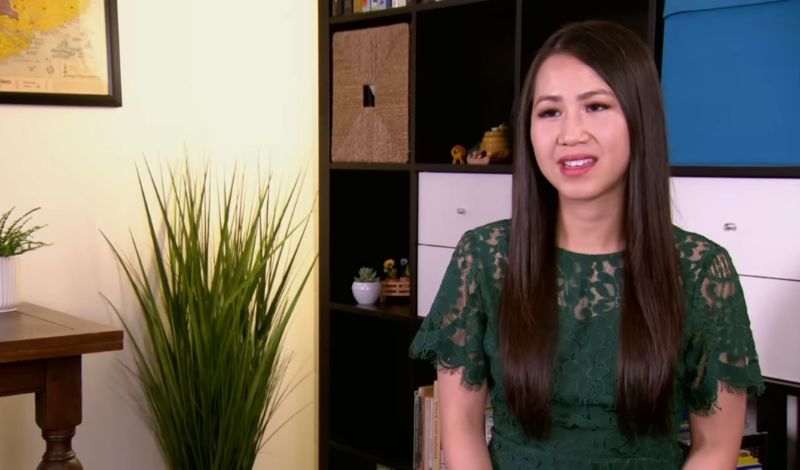 However, Johnny and Bao discovered that they were very different from one another. They became so hostile to one another that it became simpler for them to purposefully ignore one another. While resentment in their relationships grew, Zack and Bao enjoyed one other's presence and felt at ease. Zack and Bao were certain that they intended to pursue their relationship more vigorously even before decision day.
Michaela and Johnny, their respective partners, sought to keep their marriages intact on the last day. Bao and Zack finally chose to withdraw, though. Moreover, despite their preferences, Zack and Bao's public appearance happened before season 13 could come to a close. When they were photographed together, rumors about their relationship started to spread. However, things took a serious turn when Zack's first co-star on the show, Michaela, outed the pair in a since-deleted Instagram post.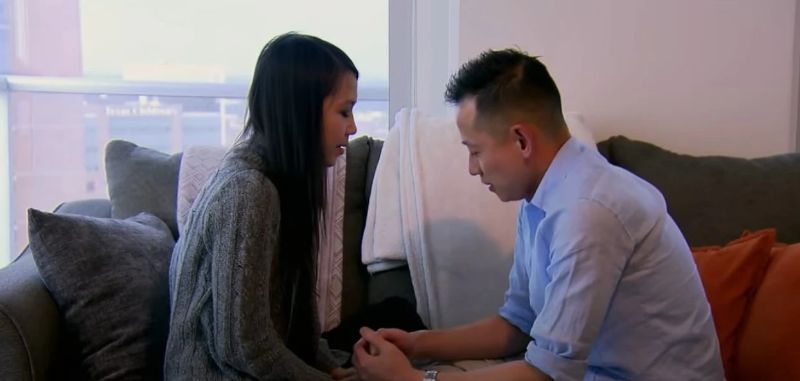 Zack and Bao were forced to admit their developing romance reluctantly. Zack and Bao were technically still in a committed relationship with someone else, therefore criticism of the two soon ensued. So, despite the fact that the two fell in love, the relationship's basis was precarious and left potential for rumors.
Are Bao and Zack Still Together?
No, Zack and Bao are not still dating. When adultery charges surfaced not long after the cameras stopped filming them, Zack and Bao's budding romance quickly came crashing down. Before their budding romance could progress any further, a woman by the name of Elena Guevara uploaded the chat she had with Bao about Zack's affair on Reddit.
View this post on Instagram
The Reddit poster further asserted that she was unaware of Zack's long-term relationship with another person. Furthermore, after learning about her, Elena Guevara is said to have provided Bao the pertinent screenshots and scripts. So, even though Bao and Zack never addressed the accusations in public, things still got sour. Naturally, it did not take long for things to start falling apart, and the two started to stop siding with one another. So, after only a few months of dating, Zack and Bao's relationship was tarnished by adultery and was on the verge of ending.
View this post on Instagram
The former cast members of "Married at First Sight" are now successful in their own careers. Bao is still employed as the Protocol Research MD Anderson Cancer Center's administrative director in Houston, Texas. Bao schedules time for her family and friends in addition to her profession. Additionally, she is parenting her dog Tofu, who she frequently posts about on Instagram. In addition to working as a software engineer, Zack is still pursuing his artistic endeavors. He does modeling and has a sizable Instagram following. Additionally, he looks after his two pets. Therefore, even though Zack and Bao were unable to establish a long-lasting relationship, we nonetheless wish them luck in both their personal and professional lives.
Being a binge-watcher himself, finding Content to write about comes naturally to Divesh. From Anime to Trending Netflix Series and Celebrity News, he covers every detail and always find the right sources for his research.