No matter the sports movie we're discussing, they are always excellent audience-bait. Some people like watching basketball or baseball movies, while others like ice hockey or American football. Those who are passionate about the subject have a tonne of fantastic titles to choose from. The list of sports movies available on HBO Max is interesting, and in this article we'll discuss the top 10 titles that are now available to stream.
42 (2013)
In 1946, Jackie Robinson, a baseball player of colour, accepts a daring suggestion made to him by Branch Rickey, the manager of a Major League team. As the first African American player in the Major League, he signs Robinson.
As expected, this will provide a significant difficulty for Robinson and his entire family as they must put up with racial remarks from both players and fans. Robinson will have to bear this heavy weight, but he will also discover companions and hope in unexpected places. This fantastic biographical drama starred Chadwick Boseman, who played Jackie Robinson to perfection.
61* (2001)
This biographical movie was directed by famed actor and ardent New York Yankees supporter Billy Crystal and centres on two bright but very different baseball players who hit home runs at astonishing rates. It tells the tale of quiet, restrained player Roger Maris, who was much less well-liked than Mickey Mantle, another member of his New York Yankees club.
At the start of the 1960s, Mantle was thought to be the player to break Babe Ruth's record of 60 home runs in a season, but Maris passed Mantle to go for Ruth's record in the summer of 1961.
Babe Ruth (1998)
This sports documentary about one of baseball's all-time greatest players—possibly the greatest player ever to live—is both fascinating and educational. Babe Ruth was a real perfectionist on the field, but he was also a man worth mentioning off the field.
This television film is a mix of his personal recordings, rarely-seen footage, and interviews in which many admirers will discover information that not even the biggest and most devoted among them were aware of.
Bad News Bears (2005)
This is a terrific adaptation of the 1976 film that was previously mentioned, starring Greg Kinnear, Marcia Gay Harden, and Billy Bob Thornton. Former minor league pitcher Morris Buttermaker now works as a certified exterminator.
As in the original, he agrees to lead The Bears, a baseball team made up of young misfits. The 12-year-old pitcher and daughter of his ex-girlfriend, Amanda Wurlitzer, and the troubled biker and baseball hitter Kelly Leak are two excellent players he hires to help him get his team back in the game.
Cobb (1994)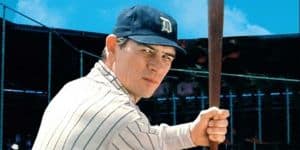 Despite being a superb baseball player, Ty Cobb was hated for his attitude and actions. He intends to present himself in a new light since he feels misunderstood and hires renowned sports writer Al Stump to pen his official "autobiography."
Cobb wants him to think of him as a charming and pleasant man, but after spending some time with him, Stump comes to the conclusion that Cobb is exactly as he has always been described: irate, violent, racist, and abusive to everyone. Stump writes one for himself and one for the general public because he must determine how to display himself to the public.
Ferrel Takes the Field (2015)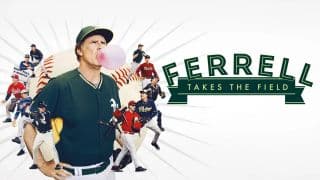 This sports comedy film follows American comedian Will Ferrel as he attempts to play every position for every Major League Baseball team in 2015. He completed it in a single day, playing in the MLB's Arizona "Cactus League" at that time.
It appeared to be a beautiful day. One day, ten teams, ten positions, and ten outfits. Nothing seemed to go wrong at all.
Sugar (2008)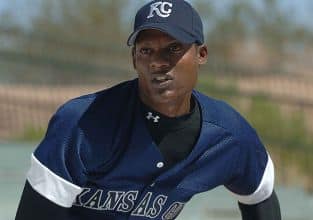 The difficulties that foreign athletes face when trying to play in the major league in America is depicted in this film. More than 25% of players in the major leagues were born in Latin America by 2008, and Miguel "Sugar" Santos, who goes from the Dominican Republic to the made-up town of Bridgetown, Iowa, at the age of 19, is one such player.
He had to leave his mother and fiancée behind and learn a new language and a different culture. In order to succeed and play in New York, he will have to overcome many obstacles and understand that he will endure many setbacks while trying to make it big.
The Bad News Bears (1976)
In this charming family sports drama about Morris Buttermaker, a former little leaguer who is now a pool cleaner, Walter Matthau and Tatum O'Neal play the main characters. He agrees to take the pay to lead the Bears, a misfit baseball team with no ability at all.
He decides to enlist the aid of Kelly Leak, the finest player in the area, and pitching ace Amanda Wurtlizter, the daughter of his ex-girlfriend. He is conscious of his issues. They are slowly starting to show some promise, and as they build confidence, they will soon be ready to play against their archrival, the Yankees, in a game.
The Bad News Bears in Breaking Training (1977)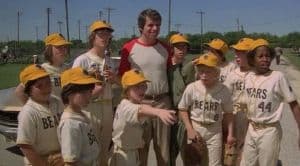 This is the follow-up to the hugely popular film The Bad News Bear, which we discussed in this post. In that film, we followed the Bears as they won the California Little League Championship. They are invited to participate in an exhibition game against the Toros, the local champs, at the Houston Astrodome.
One of the Bears' best players, Kelly Leak, rejoins the club and chooses to go to Houston with them, primarily in an effort to patch fences with her estranged father, Mike.
Trouble With the Curve (2012)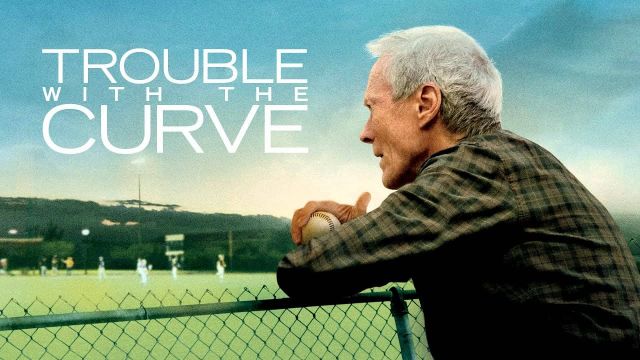 An intriguing boy scout named Gus Lobel, who is slowly coming to the end of his career but doesn't want to stop, is the subject of this sports drama. He persuades his colleagues to let him do one more scouting mission to show that he still has it, but because of his declining health, he must accept his daughter's companionship.
Instead of testing his eyes, he gets going on the assignment that leads him to North Carolina, where he must face his daughter's questions about why he cut off communication with her. Gus encounters Johnny, a scout from another team whose outstanding player Gus once scouted, while he deals with his personal problems.
Our Team DCS includes 5 different writers proficient in English and research based Content Writing. We allow them and encourage them to follow the Entertainment news all day long. Our posts, listicles and even the exclusives are a result of their hard work.