Sebastián Lletget and Becky G, whose true name is Rebbeca Marie Gomez, became engaged in December 2022. The image of Lletget popping the question to Gomez against a picturesque backdrop was used by the couple to share the exciting news on Instagram. Three years after the "Mayores" singer said she and Lleget weren't quite ready to get married, Gomez and Lletget announced their engagement. On a potential future wedding, Becky told Entertainment Tonight that "everyone has their own timing." You know, I feel like you have to embrace every step, every phase of it all. As far as pressure, we do pretty well [with it]. We laugh about it, and certainly we're not wasting our time here. We know we want to be together.
Lletget posted on Instagram, "During the previous few weeks, during a moment I regret terribly, a 10 minute lack in judgement led in an extortion plan." He also apologised to Gomez and vowed to "earn back the trust and love you deserve." Now that we know Lletget isn't good at apologising, let's delve into who he is. "Since this person did not get what they wanted it has now become a public social media spectacle filled with more lies than any truth and false posts aimed at the love of my life, the one person who I should never take for granted or put at risk," he said.
Sebastián Lletget is a professional soccer player
Sebastián Lletget actually has a lot going for him, other from always being remembered as the man who cheated on Becky G. Lletget, a professional soccer player who presently represents FC Dallas, is more precise. Lletget, a Senior midfielder who joined the team in 2022, logged more than 2,600 minutes of action in 2023. Having said that, this is hardly Lletget's first battle. Lletget began playing professionally in 2018 and has subsequently participated on four other teams. Lletget reportedly has a $1 million net worth.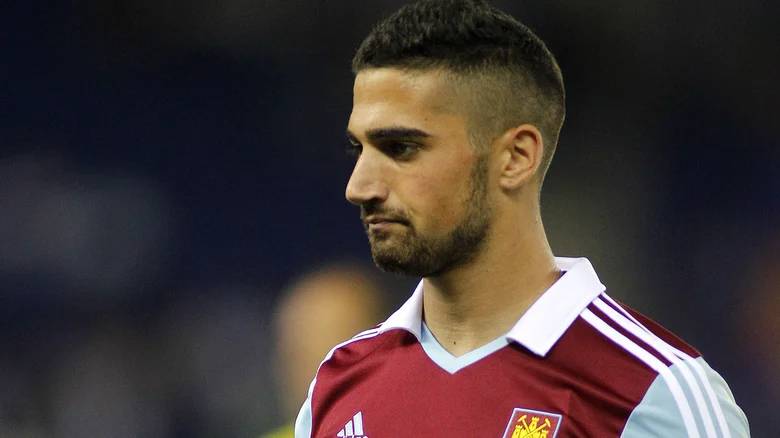 Only one month before he proposed to Gomez in November 2022, Argentinian Lletget explained why the Hispanic population adored soccer. According to Lletget, it "simply flows in the blood." Lletget said to People Chica. "I think it's become part of our identity as Latinos," Lletget said. "It's just me growing up, my personal experience [with] my dad being] born and raised in Argentina. He lives this game differently. It creates a space [where] either you're playing and you're enjoying or you're at home with your family and now you're rooting for the team." Lletget is also an investor, according to his LinkedIn biography, who "co-founded a
Sebastián Lletget and Becky G have been together for years
Since 2016, Becky G and Sebastián Lletget have been dating. Gomez said in an interview with Mega 93.6 that she owes her friend Naomi Scott credit for introducing her to Lletget. Gomez said, "[Our introduction] kind of happened when we were making the movie" (via J-14). My co-star Naomi introduced Sebastian and I since they had played soccer together. She is 23 years old and has been married for a few years. When Nae saw me, she told me, "Lady, you're amazing! You deserve to be with a man!"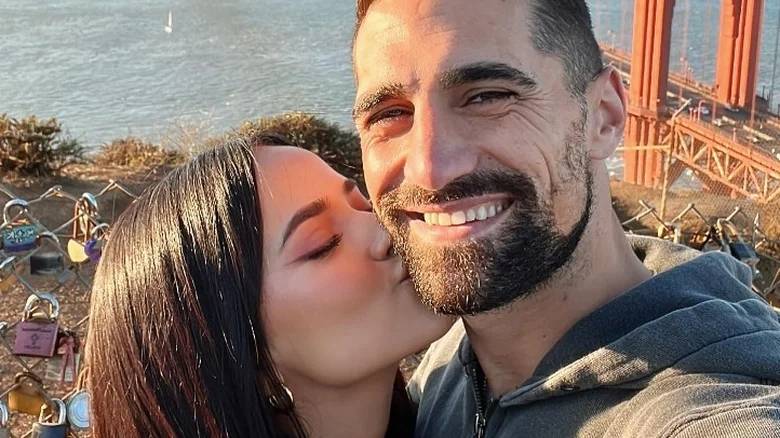 Since then, Gomez and Lletget have moved forward with their romance at full speed, posting numerous PDA-heavy photos and sappy declarations of love on social media. For instance, Gomez shared a seductive photo of herself and Lletget posing in formal attire to mark Valentine's Day. She captioned the Instagram picture, "My everlasting Valentine (My future spouse is fine as heck, I know)." They appeared to be a very happy couple when they walked the Oscar red carpet together two weeks prior to Lletget's adultery scandal. However, it seems like they might be on uncertain ground right now. Going without her engagement ring, Gomez was recently pictured at the iHeartRadio Awards. She has not yet responded to Lletget's public apology. Always a bad sign!
Being a binge-watcher himself, finding Content to write about comes naturally to Divesh. From Anime to Trending Netflix Series and Celebrity News, he covers every detail and always find the right sources for his research.