The Netflix South Korean crime drama series "Behind Your Touch" follows the exploits of two lovably mismatched investigators in a tiny town. Hotshot After a failed narcotics bust, detective Moon Jang-yeol is relocated from Seoul to dull Mujin. However, he soon learns that Bong Ye-bun, a veterinarian next door, has superhuman abilities that let her read people's memories by stroking their behinds.
Jang-yeol aspires to solve enough crimes in the lawless Mujin with Ye-bun's assistance to regain his position in Seoul. The pair continue investigating small-time crimes in Episodes 5 and 6, when Ye-bun learns about a crucial incident from Jang-yeol's history. Here is everything you need to know about the conclusion of episodes 5 and 6 of this show if you're curious about the crime-fighting team's most recent endeavour. Spoilers follow!
Behind Your Touch Episodes 5 and 6 Recap
Ye-bun pretends to be unaware of Cha's stolen documents in the previous episode, but she quickly realises that Jang-yeol doesn't intend to give up on the matter just yet. Ye-bun searches his room for the documents to return to the crime scene in order to keep her grandfather out of danger. When challenged, Ye-bun asks her grandfather about his intentions, but he remains mute as always. In any case, the conflict is resolved naturally when Cha decides not to carry out the probe any longer. Jang-yeol is forced to hunt for another case as a result, aware that he won't find anything as high-profile any time soon.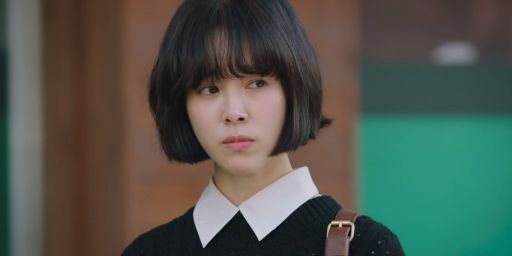 But when Ok-hui's father's costly fish detector is stolen, Jang-yeol has a new case to investigate. Jang-yeol becomes aware that the case might be related to local organised crime as more details about it emerge. A dog named Tofu is discovered in the mountains still alive by the town's shaman, who then takes it to Ye-bun for treatment. As a result, Ye-bun is driven to track out Tofu's abusive owner and first seeks Jang-yeol's assistance before taking on his case. Ye-bun learns that she has more power when she takes care of her hands while searching for the owner, so she develops her skills accordingly.
The two eventually catch up with Tofu's old owner, and Jang-yeol takes him into custody for animal abuse. Later, as promised, Ye-bun utilises her abilities on Ali, the main suspect in the fish finder case, and discovers that he frequently meets up with an unknown man. However, Ye-bun is not included in the conversation because the two only speak Arabic. But Jang-yeol forces her to pick up enough of the language to recreate the exchange from Ali's memories. Ye-bun requests Seon-woo to teach her Arabic as a result.
Ye-bun devotes her days and nights to studying Arabic until she understands Ali's previous talk, with Jang-yeol continually hovering over her shoulder. Ye-bun and Jang-yeol are able to apprehend Ali and his conspirators as the case moves forward, despite a minor life-threatening setback. After that, a number of thefts occur in the town involving women's pants that is hanging from people's roofs. When his former comrade tells him about Jang-yeol's archenemy crime lord Baek's recent hit, Jang-yeol initially dismisses the situation.
As a result, Jang-yeol travels to Seoul with Ye-bun and employs her abilities to gather information on Baek in order to frighten him during a confrontation. Despite Jang-yeol's thoughtless return to Mujin, Baek chooses to dismiss him from the board due to the risk he provides to his business's operations. One of Baek's men stabs the earlier man, leaving him to die on the side of the road while Jang-yeol pursues the pants thief back in Mujin. Fortunately, Ye-bun arrives in time to call for assistance, but Jang-yeol prevents her from reporting the aggregator to the police.
Behind Your Touch Episode 6 Ending: Who Stabs Moon Jang-yeol?
For a very long period, Ye-bun and the viewer are in the dark about Jang-yeol's past. Ye-bun unintentionally touches him and learns the cause for his transfer, which is how she first learns about his background. The second time, she similarly utilises her abilities to elucidate his memories, but this time Jang-yeol requests that she do so in order to assist in cracking a case. Despite Jang-yeol's request for Ye-bun to limit his memory search to those that could aid in identifying the pants thief, Ye-bun is unable to dismiss the man who was the cause of Jang-yeol's transfer from his own recollections.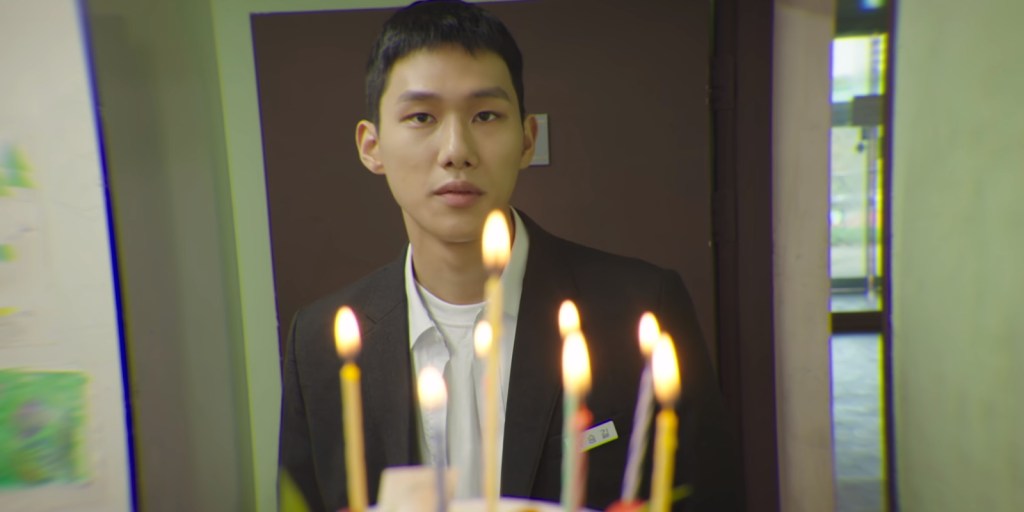 Back in Seoul, Jang-yeol was acquainted with Park Seung-gil, a young man who frequently found himself in legal difficulties. In spite of their obvious affection for one another, Jang-yeol and Seung-gil have a playfully hot-and-cold relationship in which they are cruel to one another. When Baek was at the centre of a significant narcotics case that Jang-yeol was working on, the former botched the bust after discovering Seung-gil at the scene. His career suffered as a result, and he ended himself in Mujin, due to his little hesitation in arresting his friend.
Seung-gil is still employed by Baek now, who has sway over him thanks to a nun from the former's alma mater. The nun is critically unwell and will need major surgery in the near future. In order to get Seung-gil to work for him, Baek gives him money while discreetly endangering the nun's life. The man later joins Baek as he plots to stab Jang-yeol after discovering him roaming wild in Mujin in search of the pants thief. Seung-gil is aware that if Baek or one of his men pursues Jang-yeol, they will fatally stab the Detective.
Seung-gil resolves to take on the assignment himself as a result, confronting Jang-yeol on a secluded road. Seung-gil makes sure, nevertheless, to stab Jang-yeol in a way that merely severely hurts him rather than killing him. Seung-gil's commitment to preserving Jang-yeol's life is evidence of their deep, if turbulent, friendship. Similarly, despite Jang-yeol's bleeding to death, he urges Ye-bun to refrain from telling the authorities about Seung-gil.
Does The Police Catch Seung-gil?
Ye-bun comes across Seung-gil stabbing the investigator and immediately recognises him from Jang-yeol's recollections, but she keeps quiet about his identity at the latter's request. Ye-bun is made aware of the significance of Seung-gil in his life and the fact that, despite the latter's treachery, Jang-yeol still desires to protect his safety by viewing Jang-yeol's memories. As a result, Ye-bun silently follows Jang-yeol to the hospital but refuses to identify his assailant when the police inquire about it.
As a result of their small-town hospitality, Jang-yeol's neighbours later pay him a visit in the hospital after he has healed from the initial injury. The audience had dispersed by the time Ye-bun arrives to see the recovering patient. Still, Ye-bun sees Seung-gil prowling around the hospital as she makes her way to Jang-yeol's room. Ye-bun then makes a call to Jang-yeol. Ye-bun realises she needs to act quickly and contacts Captain Won Jong-mook to inform him of the stabber's presence in the building but the Detective doesn't answer the call.
Ye-bun pursues Seung-gil at the same time to make sure he isn't coming back to do the job and hurt Jang-yeol more. Ye-bun does this, but Seung-gil catches her and drags her up to the roof. The vet realises that Seung-gil obviously still cares about the Detective when he inquires about Jang-yeol's wellbeing. The man eventually admits that he only stabbed Jang-yeol because Baek was blackmailing him after Ye-bun unleashes her powers on him.
Additionally, Ye-bun deduces that Seung-gil deliberately stabbed Jang-yeol in a non-fatal location because he knew Baek would be aware of Jang-yeol's prior spleen damage and set his sights there. When Won gets to the hospital roof, Seung-gil has already left the area and is being covered up for by Ye-bun, who realises the issue is more complicated than she initially imagined.
Ye-bun goes to tell Jang-yeol about the situation and advises him to talk to Seung-gil about it all. However, the man soon enters Jang-yeol's chamber, covered in his own blood and bleeding severely. Seung-gil's scheme was probably discovered by Baek, who then assassinated him in retribution. Seung-gil sought out Jang-yeol before passing away. Despite their tense relationship, Seung-gil has always felt safe around Jang-yeol. The result is that the youngster dies in the arms of his erstwhile friend. With Ye-bun's assistance, Seung-gil is able to avoid the police, but he is unable to escape Baek's merciless retaliation.
Our Team DCS includes 5 different writers proficient in English and research based Content Writing. We allow them and encourage them to follow the Entertainment news all day long. Our posts, listicles and even the exclusives are a result of their hard work.