'MasterChef' follows a number of contestants as they compete in a tough cooking challenge, combining innovation, taste, and speed. The show centres on home cooks who are amateurs who participate in events for a chance to win a $250,000 cash prize. The candidates attempt to present their best selves and break into the restaurant business as they are judged by renowned chefs. Season 7 of "MasterChef," which debuted in 2016, included an equally competitive strike. Therefore, if you're also interested in finding out where the candidates are at the moment, look no further since we have all the information right here!
Where is Shaun O'Neale Now?
The DJ who became a chef won the cooking contest, taking home $250,000 in addition to a book deal from the show. Shaun has since travelled the globe and sampled the best cuisine by going to pop-up restaurants, events, and food festivals. He collaborated with fellow finalist Benjamin Browning to launch Larrea, his first eatery in Las Vegas, when he was in his 40s. In addition to guesting on later seasons of "MasterChef," Shaun has also participated in the "MasterChef Celebrity Throwdown."
View this post on Instagram
The champion of season seven has also made appearances on programmes like "Best in Food" and "Home & Family." My Modern American Table, Shaun's debut cookbook, was published in 2017. Even more, he has served as a celebrity chef at a number of occasions and supervised young chefs at Camp MasterChef. Shaun provides online cooking classes for Craftsy in addition to his ever-evolving career. The Instagram influencer and YouTuber, who has a growing online fan base, is currently the Executive Chef at Sysco Las Vegas and a Pitboss Grills Ambassador. On a personal level, Shaun and his girlfriend Bailey are equally content.
Where is Brandi Mudd Now?
Brandi soared to the top and then left her position as an elementary school teacher behind. She successfully sold out a 50-person dinner in Brandenburg, Kentucky after finishing as runner-up on the show. Later, Brandi launched a catering company called Southern Flair with Chef Brandi LLC, along with a number of communal tables. Additionally, she came back to take part in "MasterChef: Back to Win." The television personality is in her 30s and works as a TikTok creator and Instagram influencer. The mother of three routinely posts recipes and advice on her blog and website in addition to providing cooking-related information.
View this post on Instagram
Where is David Williams Now?
View this post on Instagram
Even though his career as a professional poker player was taking off, David made the decision to give cooking a serious shot. He has continued to use his abilities and judgement for his career despite losing the top rank to Shaun O'Neale. 'Magic: The Gathering' players know David as one of them. He has subsequently resigned from poker at the age of 43 and is now based in Las Vegas with his daughter, Liliana, where he works as a Jpeg Dealer. Despite not pursuing a career in cooking, David still shares his achievements with his daughter, friends, and family.
Where is Tanorria Askew Now?
Tanorria, the coordinator at the credit union, has hastened her route to success after finishing fourth on the FOX cooking competition. She is currently an Emerging Leader Advisor at EDGE Mentoring. Co-Owner and producer of the podcast "Black Girls Eating," the social activist enjoys promoting cultural understanding through her work. In addition to this, Tanorria has given life to her ambitions of being a successful chef.
View this post on Instagram
Tanorria's Table, a professional chef service that caters to house parties and even sends out customised menus, was founded by the television personality in 2015. Fans may find out more about the intersectional television personality, author, social activist, and entrepreneur Tanorria, who is in her 30s, by visiting her website and online store. She is wed to Johnny Nicks and shares her escalating success with her family and friends on the personal front.
Where is Daniel "Dan" Paustian Now?
The bartender and comedian gained popularity for his charming demeanour on the programme. Since his departure, he has expanded into acting, writing, and food blogging. The native of Charlotte later opened Flavour City, a restaurant where he serves as head chef. He is the host and producer of the live programme Hard Lemonade, which features artists and comedians. Dan, who is over 30 years old, has also had appearances in the films "Last Place Trophy," "Community," "Mom," and "I Wrote This For You." The dog dad enjoys spending time with his friends and coworkers but prefers to keep his dating life secret.
View this post on Instagram
Where is Katie Dixon Now?
The Southern Miss alumna was happy as she left the cooking demonstration. The wife and mother of two has evolved into an entrepreneur since her departure. She opened Birdhouse Cafe in West Hattiesburg in 2017 and teaches culinary classes there to both adults and kids. Katie's cafe also offers a variety of energy items, service meals, and healthy desserts.
View this post on Instagram
The MS UProot Campaign uses Katie as a spokesman. She is a Certified Personal Trainer and loves to assist her customers holistically in addition to using diet to improve health. The well-known chef, who is in her 30s, enjoys taking culinary inspiration from around the world. The television personality also provides catering, meal plans, and cooking workshops. Katie enjoys relaxing and spending time with her daughters, Steve, Kate, and Risi, when she isn't working on projects for her job.
Where is Nathan Barnhouse Now?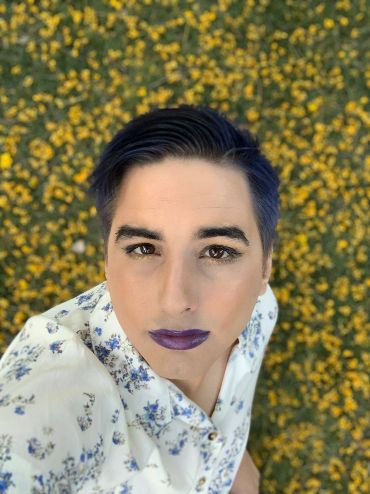 The Pennsylvania native went back to school to earn their degree in Theatrical Studies after becoming well-known for cooking while wearing a bowtie. Nathan also changed his name to Nathanael Coe, and since then, he has participated in a number of regional shows. They have performed in plays including "Into the Woods," "Deathtrap," and "Present Laughter" while still in their 20s. Even if they are no longer a chef, they still like using other means of expression to develop their creativity.
Where is Eric Howard Now?
The Queens firefighter finally gained control of the city's dining scene. He has since transformed his love of cooking into a lucrative career as a chef and food consultant. Eric has appeared on Food Network's "The Ultimate Thanksgiving Challenge" after working with several eateries, food festivals, and well-known individuals.
View this post on Instagram
He has made numerous media appearances and also works as a partner at the New York eatery Gramercy Ale House. Eric, who is getting close to 30 years old, frequently posts cooking advice online and serves as an advocate for Pitboss Grills. Additionally, he aspires to open his restaurant in the future. The florist and foodie Olivia Howard is wed to the culinary guru. Josie, the couple's daughter, was just brought into the world.
Where is Terence "Terry" Mueller Now?
Terry, a handyman by trade, became well-known for setting numerous records while competing on the show. Since being disqualified from the tournament, he has resumed his contract job. The TV star had initially gone to a number of cookery events. He later retreated from a career in the media, though. The California-based proud father, who is in his 40s, keeps tackling new obstacles with the help of his loved ones.
View this post on Instagram
Where is Diamond Alexander Now?
The previous Miss San Diego was the first contestant to be eliminated from the Top 10 of the competition. However, the self-professed vegetarian has achieved success in fields outside from television. Diamond went back to her UI/UX design position. At the moment, she is a Freelance Brand and Web Designer for Buoy. She has worked for organisations including Talent Reef, KPMG, and Advice Pay over the years.
Diamond, a sports nutritionist, pageant winner, and chef who resides in Washington with her family, leverages her varied talents to forge ahead on new enterprises. Although she prefers to keep her personal life private, it is clear that she is rapidly moving towards unrestricted success on the personal and professional fronts.