Not many people know that Netflix has been around for a longer time than Google. Google was founded in 1998 and Netflix was launched in 1997. Not that these facts matter, what matters is that Netflix has set its feet in India after over two decades of existence and is always in news for one reason or the other. It is safe to say that the Indian audience took a liking to Netflix despite it being the most expensive OTT in India. Updated on 17th March 2022
It is well known that browsing on Netflix is a thing now. Most Netflix users find it difficult to find something to watch on Netflix. Not because there is a lack of content, it's actually the opposite. Netflix has too much content for its own good, but as viewers it leaves us confused unless we know what exactly we want to watch. When it comes to the best Netflix web series in Hindi, there are quite a few that you can easily skip, but there are so many unmissable Netflix series in Hindi.
Best Original Hindi Web Series On Netflix Right Now
We start with the best Netflix series in Hindi and then talk about the others. The list is very impressive as these series have marked India's presence in the International OTT market. So without any ado let's check out netflix web series list hindi :
Sacred Games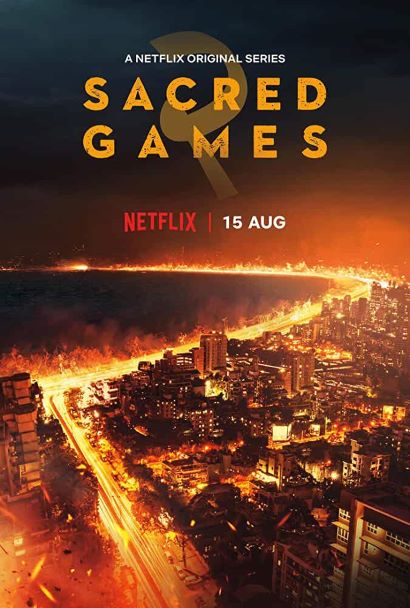 Sacred Games is one of the best hindi web series on Netflix that effectively portrays action, crime, and drama. The plot centers mostly around Sartaj Singh, a Mumbai police officer, and a mobster named Gaitonde, who believes himself to be God. You'll be taken on a journey through a succession of mysteries, dramas, deeper legal corruption, and a whole lot more.
Sartaj Singh has maintained his truthfulness and discipline alive in the midst of all the mayhem of corruption, killings, and deception, and he finds himself related to the criminal in some way. After receiving possible threats from the mafia, this police officer tries every effort to safeguard Mumbai from calamity.
Isn't it thrilling to think about all of this? With a cast that includes Saif Ali Khan, Radhika Apte, Nawazuddin Siddiqui, and others, it is a must-see web series for people of all generations. Season 2 is already available on Netflix, and you can watch it there.
Delhi Crime

Relevancy – Check
International Awards – Check
Great Performances – Check
Delhi Crime is a must watch TV series on Netflix and there is no escaping that. Does not matter how emotionally taxing it is to watch because of the topic. Since its debut season, Delhi Crime, which depicts India's most notorious rape case, has received widespread critical praise. Following the success of the first season, a second has been announced.
Shefali Shah, Adil Hussain, Rasika Dugal, Rajesh Tailang, and a slew of other talented performers star in the film. The series is based on the Nirbhaya gang rape case, which occurred in Delhi in 2012.
Aranyak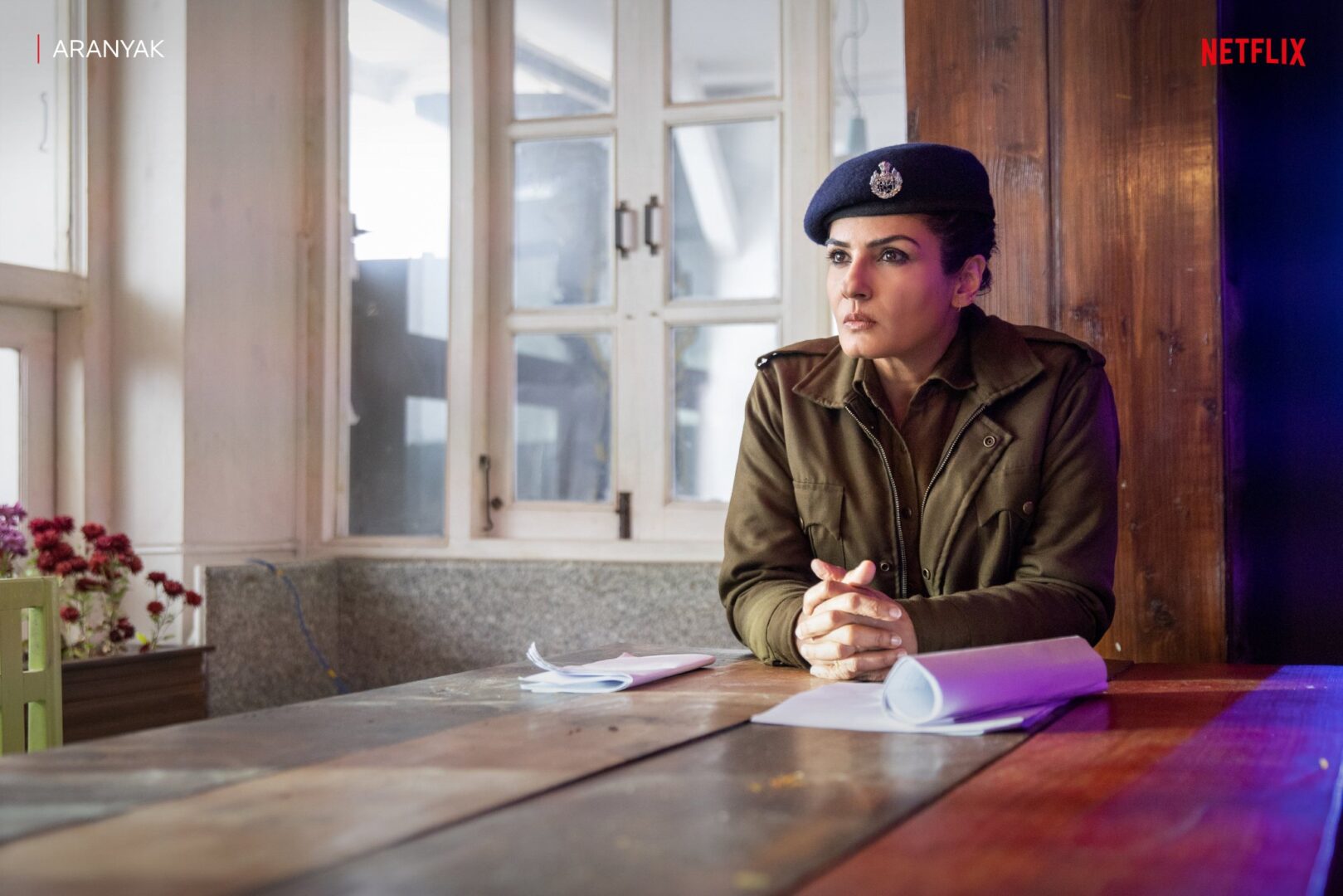 Aranyak is a web series in the Indian Hindi language that premiered in 2021. This is a drama web show with elements of thriller, crime, action, mystery, suspense, and investigation. Raveena Tandon, who hails from Aranyak, is set to make her OTT debut. Vinay Waikul directs this supernatural thriller and crime-based web series. Aranyak is produced by Roy Kapur Films and Ramesh Sippy Entertainment. The series' showrunner is Rohan Sippy. So, now you know everything there is to know about the Aranyak Web Series release date, cast, plot, and trailer.
Decoupled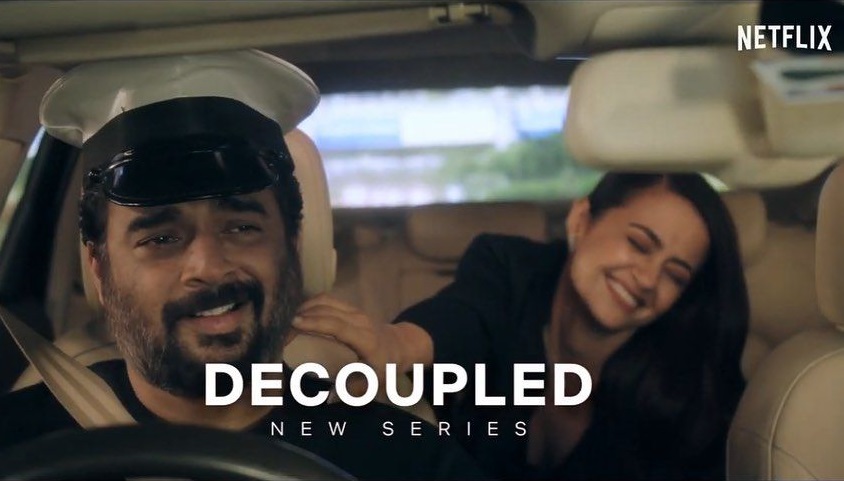 The plot of Decoupled is both romantic and humorous. The plot revolves around a couple who are attempting to mend their broken relationship. The main characters in the web series are played by actors R Madhavan and Surveen Chawla. Actor Madhavan portrays an affluent but unsuccessful writer in Delhi, while actor Chawla portrays an intelligent and successful corporate worker. At a party, Madhavan's character openly declares his estrangement from his wife. The two characters are only together for the sake of their eight-year-old child. The drama that follows depicts their complex and amusing world.The plot of Decoupled is both romantic and humorous. The plot revolves around a couple who are attempting to mend their broken relationship. The main characters in the web series are played by actors R Madhavan and Surveen Chawla. Actor Madhavan portrays an affluent but unsuccessful writer in Delhi, while actor Chawla portrays an intelligent and successful corporate worker. At a party, Madhavan's character openly declares his estrangement from his wife. The two characters are only together for the sake of their eight-year-old child. The drama that follows depicts their complex and amusing world.
Paava Kadhaigal (Telegu)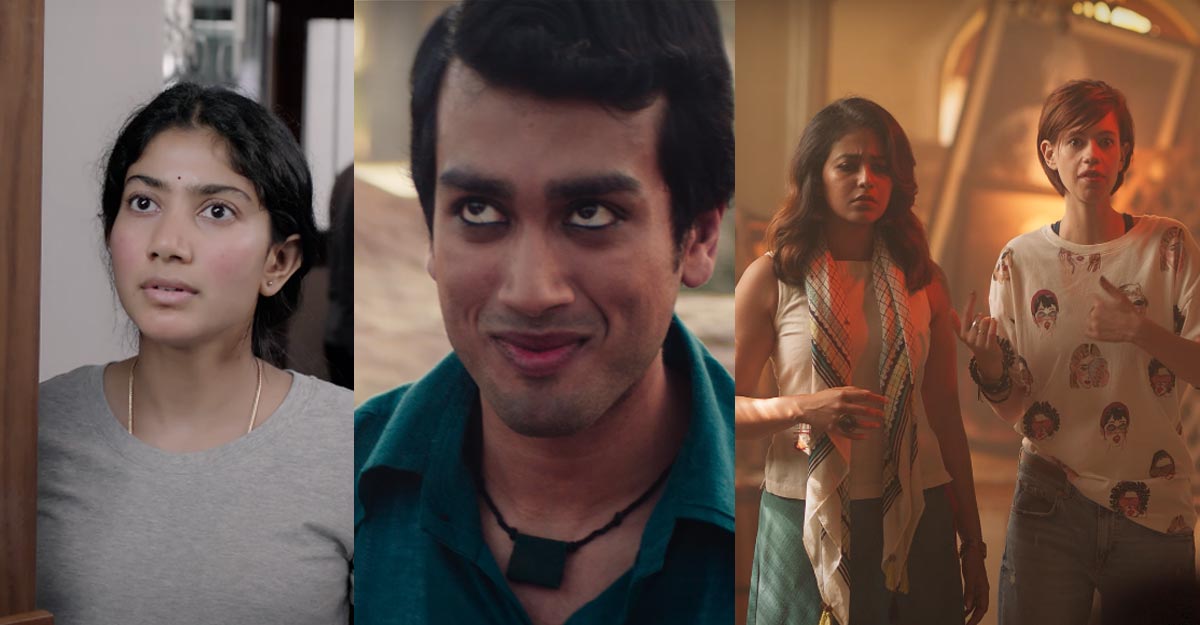 It's important to note that this is the first Telugu anthology Netflix original, and it shouldn't be compared to other well-established industries such as Hindi and Tamil, which already have their own hit anthologies. Pitta kathalu is a subpar anthology given, especially when compared to paava kathaigal's passion stories. Out of all the stories, Tharun Bhasker stands out.
Ray

Ever since people have finished the second season of The Family Man, people have been dying to see more of Manoj Bajpayee. Ray not only fulfills their wish but also cranks it up a notch. It is an anthology with 4 stories revolving around 4 lead characters, Manoj Bajpayee, Ali Zafar, Harshvardhan Kapoor and
The best part is that it is based on stories by the auteur Satyajit Ray.
Taj Mahal 1989

Taj Mahal 1989 is a seven-episode Netflix India original series based on individuals from Lucknow University. It's a great depiction of varied interpretations of love as they were interpreted by different characters 30 years ago. The web series' principal plot is around Akhtar, a philosophy professor, and his wife Sarita, a physics professor, and their marital struggle. A love triangle between three students — Rashmi, Dharam, and Angad runs parallel to their story and takes place in the same University area. Each of the four couples in the series tries to create their own meaning of love, their own Taj Mahal – the ultimate symbol of love – all while living in a world without dating applications.
Throughout the series, characters attempt to define love in various ways, ranging from old school romance to love in poetry books to plain desire. The series director has used several contemporary dramatic tactics, making this online series a strong suggestion for viewers.
Selection Day

Selection Day is a Netflix original film based on Aravind Adiga's novel of the same name. Mohammad Samad, Mahesh Manjrekar, Yash Dholye, Ratna Pathak Shah, and others star in the series. The second season's trailer has also been released, which you can watch on Netflix. Ratna Pathak Shah, Mahesh Manjrekar, Rajesh Tailang, and the two young stars of the series, Mohammad Samad and Yash Dholye, all give outstanding performances on Selection Day. It tells the stories of Manju (Samad) and Radha (Dholye), two small-town teenage lads who desire to be international cricketers. Their father (Tailang), who is also their coach, is a severe taskmaster.
Selection Day, produced by Anil Kapoor and Anand Tucker, is a masterclass in terrific storytelling and even greater direction.
Radha and Manju, two brothers raised by a cricket-obsessed father, are the protagonists of the story. He sends them to Mumbai to participate in the domestic leagues because he wants them to become famous cricketers.
Jamtara – Sabka Number Ayega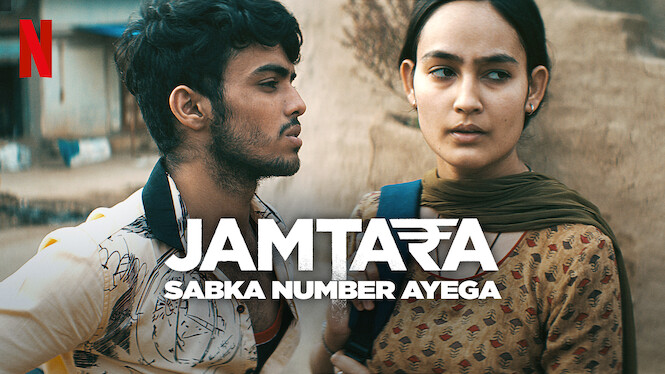 It is definitely one of the most underrated TV series in Hindi. What the series lacks is big names which to be honest, is no excuse to not watch it. It is definitely one of the most underrated Netflix series in hindi.
Jamtara is a Netflix India original ten-episode web series based on the genuine events of a Jharkhand phishing scheme. The screenplay transports you to the dusty landscapes of Jharkhand, where two cousins – Rocky and Sunny – and other young lads deceive a number of individuals by impersonating bank officials in order to obtain private information about their bank accounts.
While Rocky hopes to be a politician, Sunny, who is mostly responsible for such shady dealings, seeks to be Jamtara's richest man. Politics, capitalism, digital crime, illegal businesses, and political scams are all intertwined in this Netflix web series that exposes some of society's harsh realities.
It makes the spectator wonder what the repercussions might be if the under-educated rebels were given free Internet access. The portrayal of the women, performed by actors Monika Panwar and Aksha Pardasany, in the series has a feminist appeal as well. The finest part is the final episode, which does actually end on a cliffhanger, leaving you eagerly anticipating the next season!
Ghoul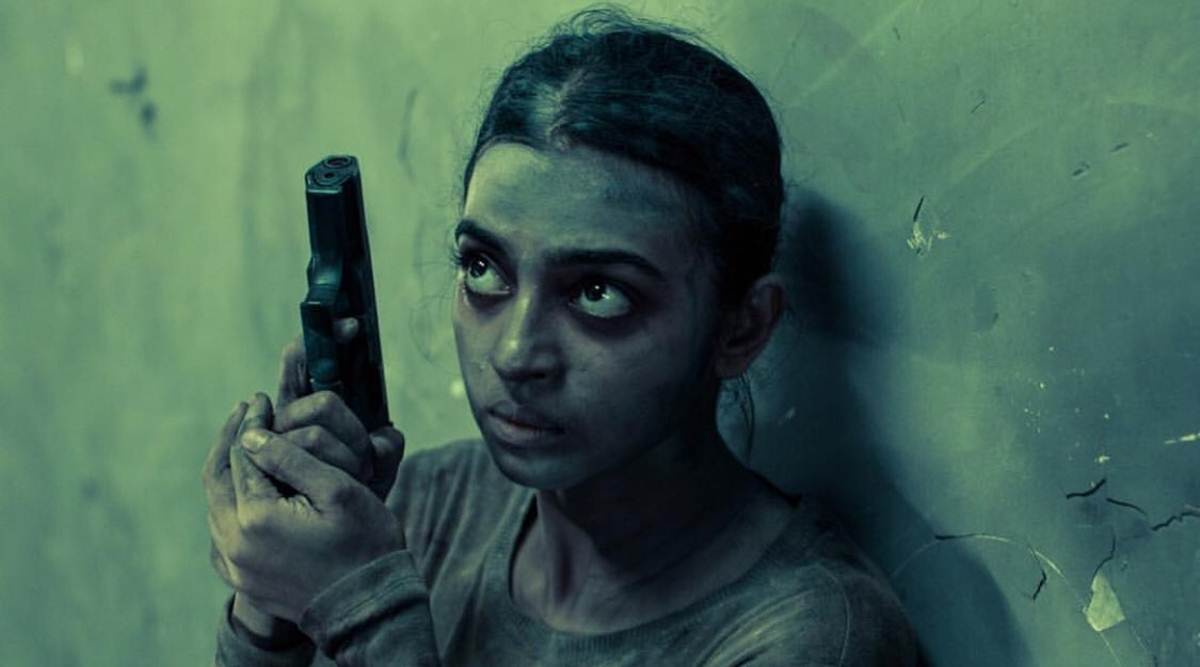 Ghoul is a horror web series in Hindi starring Manav Kaul and Radhika Apte that depicts an army interrogation center where a feared terrorist is held as a prisoner. The prisoner, who is suspected of being the leader of a terrorist organization, is said to have more secrets than meets the eye.
It's unusual for an Indian horror series to leave you thinking about moral issues, but Ghoul achieved just that. The show used incredibly smart themes, as well as a good amount of mythology, to build a plot that skillfully blurred the borders between redemption and revenge, from a reverse character arc to an indeterminate future time.
When the convicts turn the tables on the interrogator and reveal his shameful secrets, the story thickens (Nida Rahim). When the interrogator discovers a ghoul living inside the prisoner, the story takes still another twist (Ali Saeed).
It is barely a TV series, consider it a long movie and you can finish it in one evening. Another project involving Netflix and Radhika Apte, but it's a good one.
Bard of Blood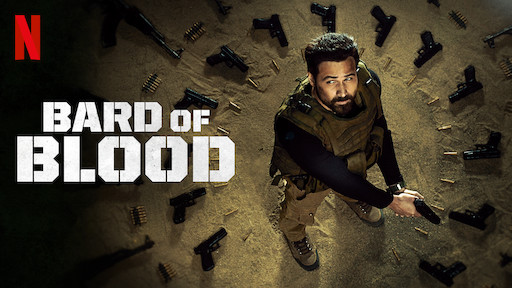 Emran Hashmi stars in an Indian web series that premiered on Netflix in India. It is a seven-episode series produced by Sharukh Khan's production business, Red Chillies Entertainment. The drama follows Kabir Anand, a humiliated intelligence operative who returns to the field to rescue agents kidnapped by the Taliban.
Bard of Blood is a fictitious Indian spy thriller online television series based on Bilal Siddiqi's 2015 espionage novel of the same name. Emraan Hashmi stars in the series, which is directed by Ribhu Dasgupta and produced by Red Chillies Entertainment.
The drama is set in the dangerous Pakistani province of Balochistan and deals with cross-border terrorism, with renegade Indian agents battling Pakistani intelligence. Despite the action, the story is rooted in perpetuating xenophobic stereotypes and Islamophobic clichés through the portrayal of its characters.
The fact that the characters in the series voice information that is evident to the other characters in the scene is a particularly unnerving component of the series. In the allegedly skewed narration, writing, and direction, the series fails to impress both the public and critics.
Masaba Masaba

In this lighthearted, fictitious look at their lives in fashion and film, real-life mom-daughter combo Neena and Masaba Gupta portray versions of themselves. Masaba Masaba is a Netflix Hindi web series, which is based on Masaba Gupta's life. It is written and directed by Sonam Nair. Web series starring Neena Gupta and Masaba Masaba Gupta. Masaba Masaba is a very refreshing Netflix series in Hindi.
Average Rated Netflix Series Hindi (Worth watching If you've time)
Some series are unmissable, others are just to kill your time. To be honest most web series lie in this category as nailing each and every aspect of perfect television is difficult recipe to keep up with. The following are the average rated Netflix series in hindi that almost became a superhit but couldn't.
Typewriter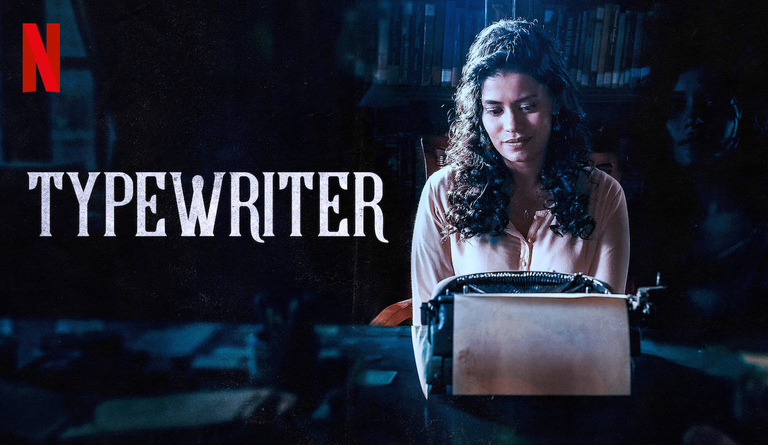 This show is enjoyable for all ages, including children and adults. The performances are fantastic, and both the children and the adult roles are praise worthy (Abhishek Banerjee as always was superb in his role). There are no uninteresting times in this story because it moves along at a good speed. It had the potential to be a masterpiece, but the finale was uninspiring and looked to be done solely to assure a second season. Nonetheless, it was a fantastic series that we would recommend to anyone. The villa seen here was also extremely wonderful, and the locations of Goa are very stunning. The storyline built-up was also fantastic. Only if the ending had been better, this may have been a long-running discussion issue. Nonetheless, it's a must-see.
She

Imtiaz Ali and Divya Johry conceived and wrote the web series She, an Indian crime drama. Aaditi Pohankar, Vijay Varma, and Vishwas Kini appear in the series, which is directed by Arif Ali and Avinash Das and produced by Window Seat Films.
'She' is director Imtiaz Ali's first foray into making a film for the tiny screen. The narrative of this Indian original Netflix series chronicles the transformational journey of a junior police constable from the lower middle class who is pushed out of her comfort zone to go on an intelligence operation and break into a criminal organization. The limited web series is notable for its outstanding performances, some of which will make you grimace at the general chauvinism.

A distinct emotion or rasa is represented in each of the nine episodes: anger, compassion, courage, disgust, fear, laughing, love, peace, and amazement.
Mani Ratnam worked with Jayendra Panchapakesan to develop Navarasa, an upcoming Indian Tamil-language anthology web series, through their respective brands Madras Talkies and Qube Cinemas.
Mismatched

The film will be a romantic comedy about two people who aren't meant to be together. The plot revolves around Prajakta's character, a tech wizard, and the man who is attracted to her. The series lacks direction which lead it into a different direction then you'd expect. Like the category already mentioned, it is an average series meant for some light watch and kill time, if you watch too much of it.
The Fame Game (Previously known as Finding Anamika)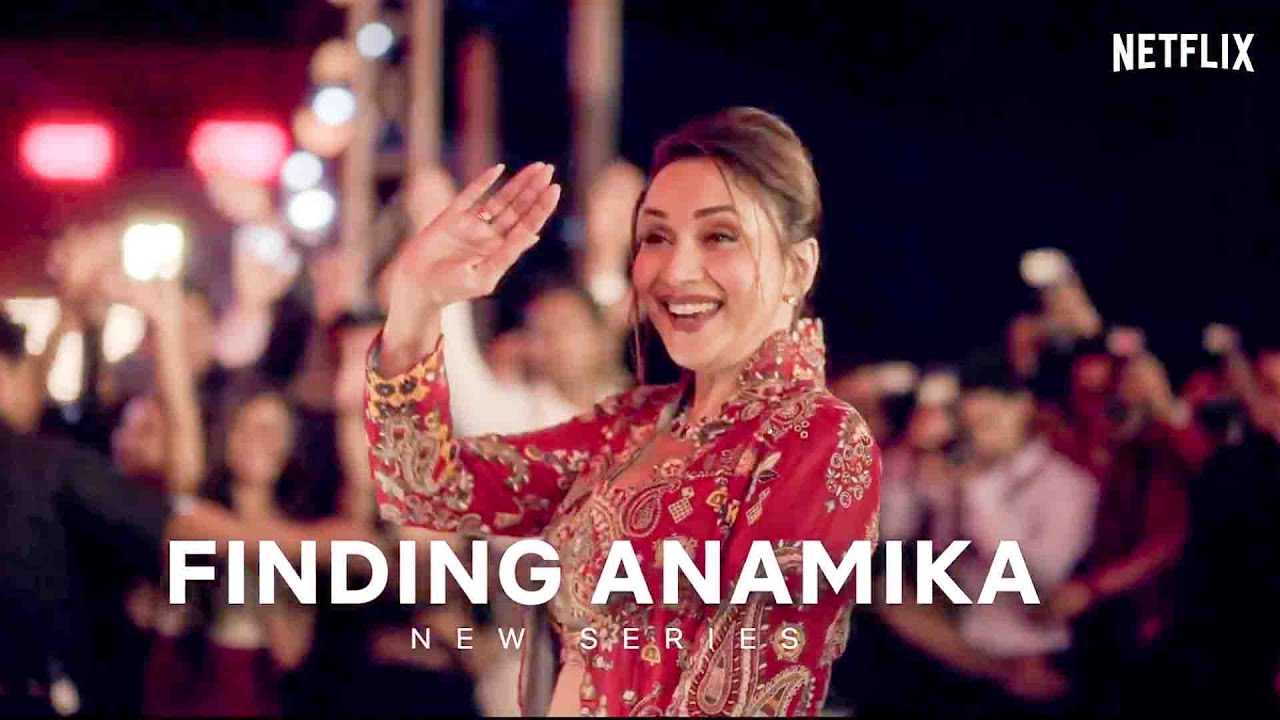 Netflix will have a banner year in 2021. There is no doubt that Netflix India will become the ultimate entertainment destination this year, with some of the most incredible content planned. Its most recent announcement, the Finding Anamika web series, has generated a lot of buzz, and in this article, we will go over all of the details of this series.
Netflix has made it impossible for us to look elsewhere for amazing and popular movies this year. Another film, titled Dhamaka, will be released on the platform soon, and you can find out more about it here. Meanwhile, take a look at the Finding Anamika series, which stars Madhuri Dixit.
Feels Like Ishq
According to its creators, Netflix's latest anthology series Feel Like Ishq aims to portray six distinct yet relevant stories about modern love. The six-episode romance-drama series will premiere on the streaming platform on July 23rd, 2018.
Ruchir Arun, known for his work on Little Things and What The Folks, directed the Save the Da(y)te episode, which starred Radhika Madan and Amol Parashar. According to the director, the episode will look at how love may "happen anywhere, at any time in today's day and age."
Tahira Kashyap Khurrana called her Quaranteen Crush episode, featuring Kajol Chugh and Mihir Ahuja, a "subtle love storey." Anand Tiwari described his episode Star Host as a "simple narrative" about the universe's serendipity in bringing two complete strangers together.
Danish Aslam directed the anthology episode She Loves Me, She Loves Me Not. It stars Saba Azad and Sanjeeta Bhattacharya in the major roles.
Yeh Kaali Kaali Ankhein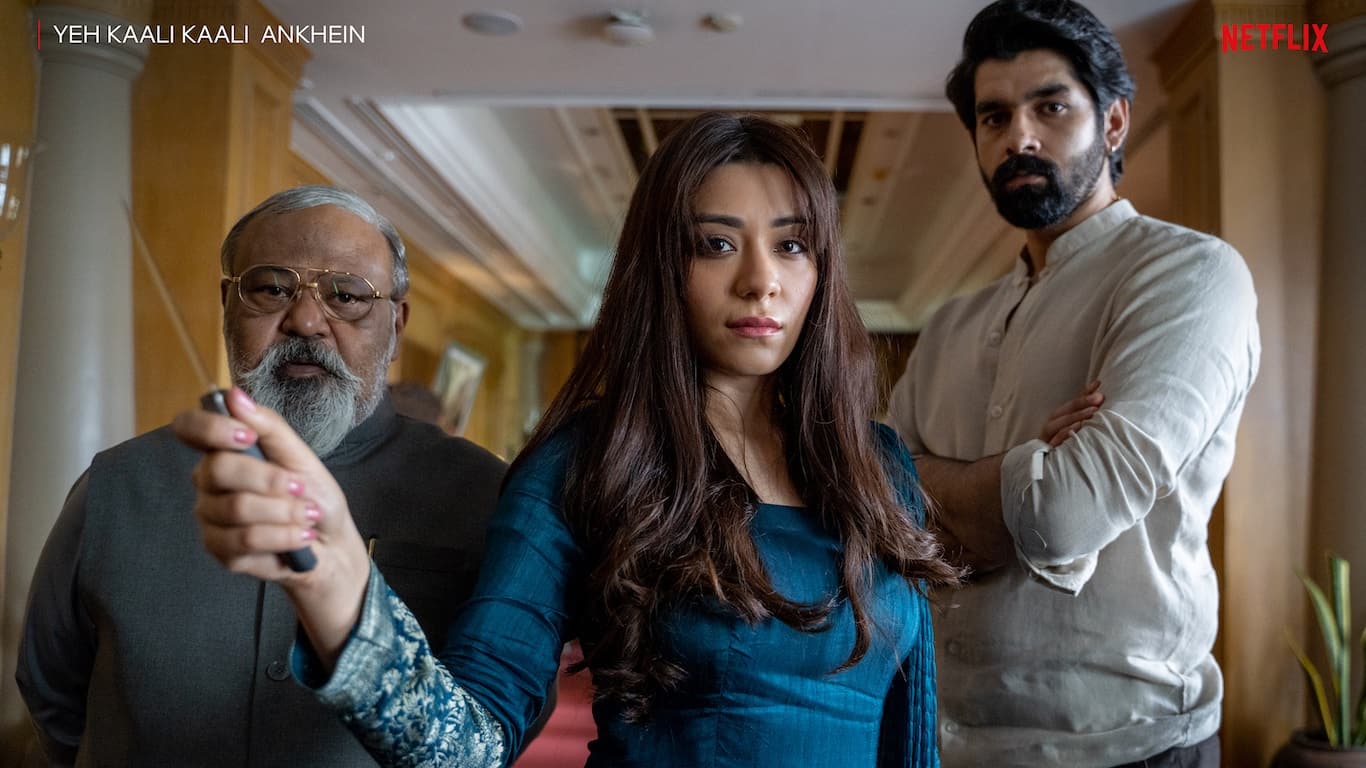 Sengupta created and directed Yeh Kaali Kaali Ankhein, which he also co-wrote with Anahata Menon and Varun Badola. Tahir Raj Bhasin, Shweta Tripathi, Anchal Singh, Saurabh Shukla, Surya Sharma, Brijendra Kala, Arunoday Singh, Anant Joshi, Sunita Rajwar, and Hetal Gada co-star with Tripathi. Edgestorm Footage produced Yeh Kaali Kaali Ankhein.
Betaal

Betaal is a web series set in India about a fight between modern cops and a centuries-old British Indian Army colonel and his zombie redcoats. Patrick Graham wrote and directed the series, while Nikhil Mahajan co-directed it. The web series, which is produced by Red Chillies Entertainment, features Ahaana Kumra and Vineet Kumar Singh in pivotal roles. Betaal will soon be available on Netflix. Betaal almost made it to one of the best Netflix series hindi, but missed its chance with lose grip on the script.
Hasmukh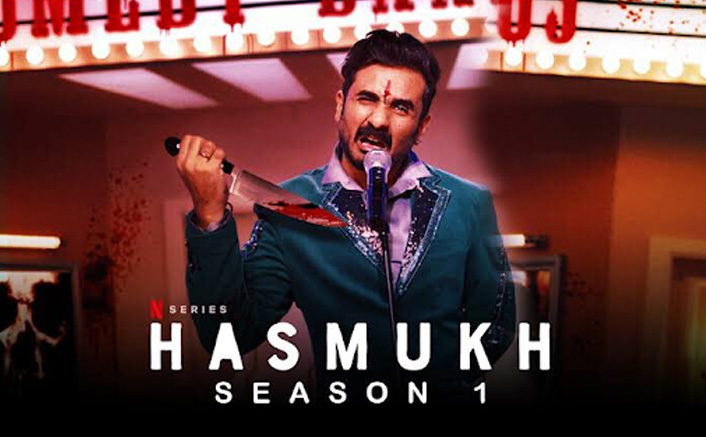 This one definitely belongs in the category of flop Netflix series in Hindi but we've upped it one category just because we love Vir Das and his standups.
If you like dark humor, you might appreciate this Netflix original Indian series starring comic Vir Das. The TV show's central premise is a rags-to-riches tale of an Indian comic who rises from small rural gatherings to a nationally broadcast stand-up show. His only issue is that in order to perform at his best, he needs to kill someone. Hasmukh is an entertaining watch for the most part, thanks to its unique premise. It is, however, plagued by poor scripting, with some jokes landing brilliantly while others fall flat.
Flop Hindi web Series on Netflix(You can totally Skip these)
And then there are these. Full disclosure, we have fast forwarded most of these series because they didn't seem worthy of out time. But, if you are making a thorough list, you have to include the bottom ones too. Here's a list of Netflix originals that you can totally skip.
Pitta Kathalu (Telegu)

Four distinct women, four different love stories, four different betrayals. What is the common thread? They're all trying to overthrow the patriarchy. For multiple reasons the anthology didn't sit well with the audience.
Bombay Begums
This is the narrative of five women as they grapple with desire, ethics, personal crises, and vulnerabilities in order to embrace their dreams across generations and societal systems. As glass ceilings are smashed and hearts are destroyed, their lives collide in an odd way. As each lady searches for her own truth, they discover an unexpected understanding and a sliver of a relationship in each other.
Leila

One of the most highly recommended series for audiences of all kinds is a Netflix India original television series featuring Huma Qureshi and Rahul Khanna as the protagonists. Deepa Mehta directs a bold political story that wraps itself up in six compact episodes. It is a digital adaptation of Prayaag Akbar's novel of the same name.
Leila, the first dystopian Indian original series, has a lot in common with The Handmaid's Tale, a Hulu original series. While the show isn't a direct replica of Hulu's excellent dystopian drama, it does draw a few elements from it. You'll be able to notice them right away if you watch both shows.
Women are obligated to endure the agni pariksha where purity is the law, which in the web series is associated with Qureshi's incarceration in the labor camp. The daring performances will keep you riveted to the screen and compel you to binge watch this incredible content-based drama series, which is only available on Netflix.
To be honest the rating of Leila does not do justice to the series. You can give it a try, you never know what you might like.
Bhaag Beanie Bhaag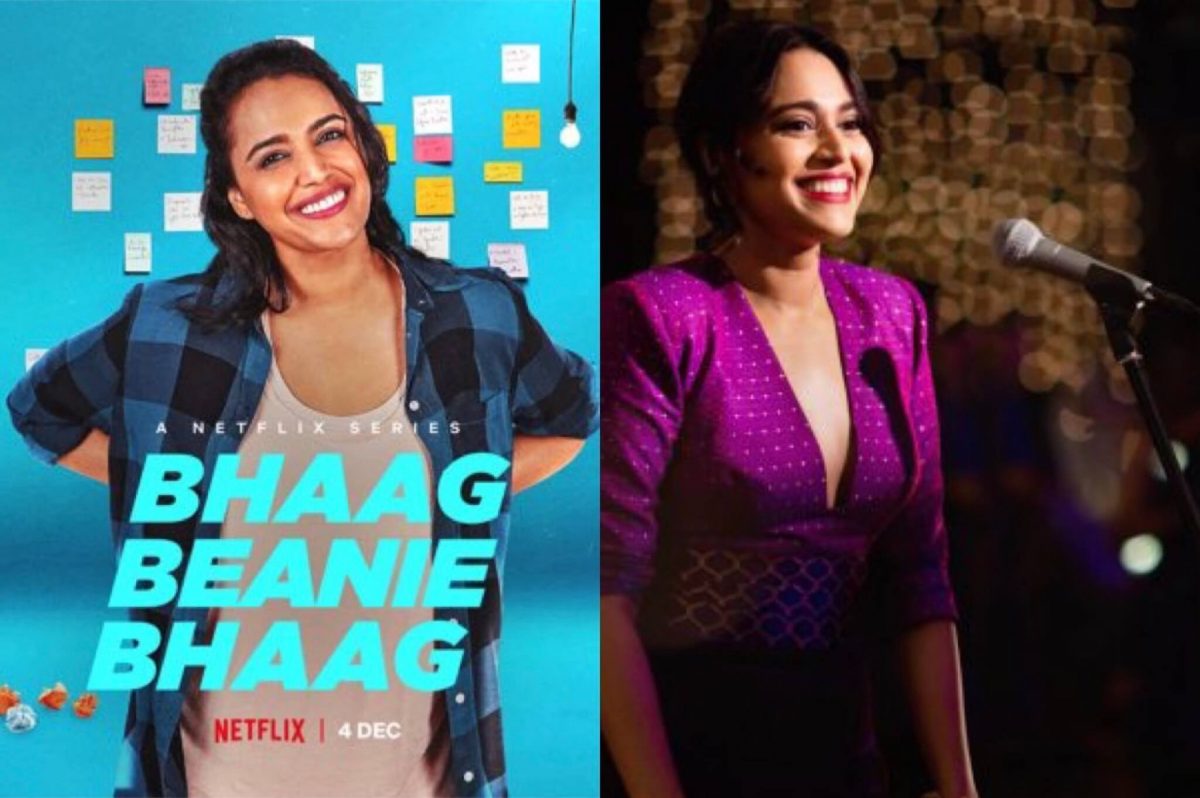 Beanie, who aims to be a stand-up comedian, lives her dreams to the utmost in this well-conceived comedic series.
Swara lights the stage on fire, especially the first time she is cheated on and the second time she feels cheated on in general. She can truly own up to being a comic #JK, but she's simply broken the stereotype since Veere Di Wedding.
Dolly Singh did a fantastic job with her role. She rolls tribe, just like her infectious mood.
Varun Thakur Girish Kulkarni Mukti Mohan and Mona Ambegaokar both had a strong presence, with Mona Ambegaokar displaying her grace.
Call My Agent: Bollywood
Call my agent : Bollywood is the latest web series on Netflix, however it isn't one of the best Hindi series on Netflix. The casting is really good, but the standard which Netflix has set, it's a let down. You can still watch it if you prefer Indian tv series over foreign series.
Upcoming hindi web series on Netflix India
Mai
Hindi-Language Television Shows A middle-aged woman is unwittingly swept into the underworld after accidentally killing a mafia leader, where her cult slowly gains renown. Sakshi Tanwar, Vivek Mushran, and Prashant Narayanan star. Atul Mongia is the creator.
Eternally Confused and Eager for Love

Ray (Vihaan Samat) is a nerdy young guy navigating adulthood and the perilous realm of 21st-century romance. He accomplishes this with the assistance of 'Wiz,' a personification of Ray's inner voice who tells us what Ray is unable to speak aloud. Ray goes through a series of work-life escapades and indecisions in order to figure out if he wants sex, love, or a relationship, and he ends up 'Eternally Confused and Eager for Love.' This Netflix Series Hindi is releasing on 18th March.
CAT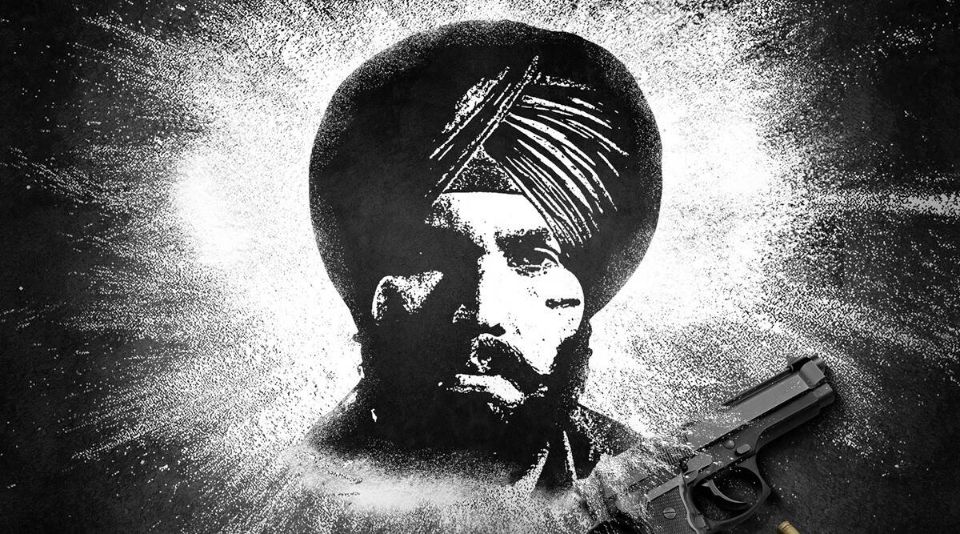 In Netflix's new vengeance drama, CAT, Randeep Hooda will play an undercover agent. Balwinder Singh Janjua, who has written films like Saand Ki Aankh and Mubarakan, is directing the show. Randeep, whose most recent Netflix film was Chris Hemsworth's Extraction, plays a man caught up in a drug trafficking plot involving gang lords, cops, and political power. According to the show's poster, which was revealed earlier this month, Randeep appears to be portraying a turban-clad character set in the Punjabi hinterlands.
Guns and Gulaabs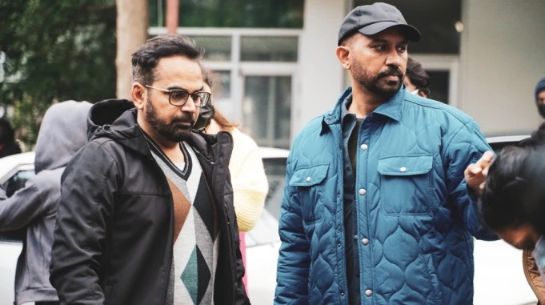 Raj Nidimoru and Krishna D.K. have become two of Bollywood's most sought-after filmmakers. The successful writer-director combo is now working on a series called Guns & Gulaabs for Netflix. It will be made under the banner of D2R Films. According to the creators, the film will be about "global misfits" and will combine 90s romance with a crime thriller. After last year's Telugu feature Cinema Bandi, Guns & Gulaabs is Raj and DK's second collaboration with the streaming giant.
Rana Naidu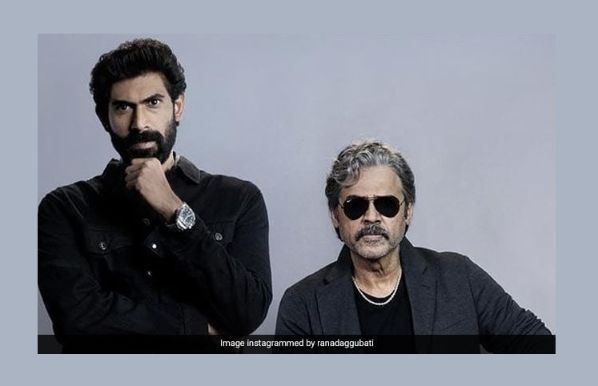 Venkatesh Daggubati and his nephew, actor Rana Daggubati, will share screen space for the first time in a production. On Wednesday, the two unveiled their first collaboration, Netflix's Rana Naidu. It is an Indian remake of the renowned American television series Ray Donovan, which tells the narrative of a guy who helps wealthy and powerful people in Los Angeles with their problems. In the Indian rendition, Ray Donovan will be known as Rana Naidu. Rana Daggubati announced the series on Instagram, writing: "I've always wanted to see the VICTORY V with my uncle, and now my wish has come true. As much as I adore him off-screen, we'll be at odds in 'Rana Naidu.' #RanaNaidu will be available on Netflix soon."
Scoop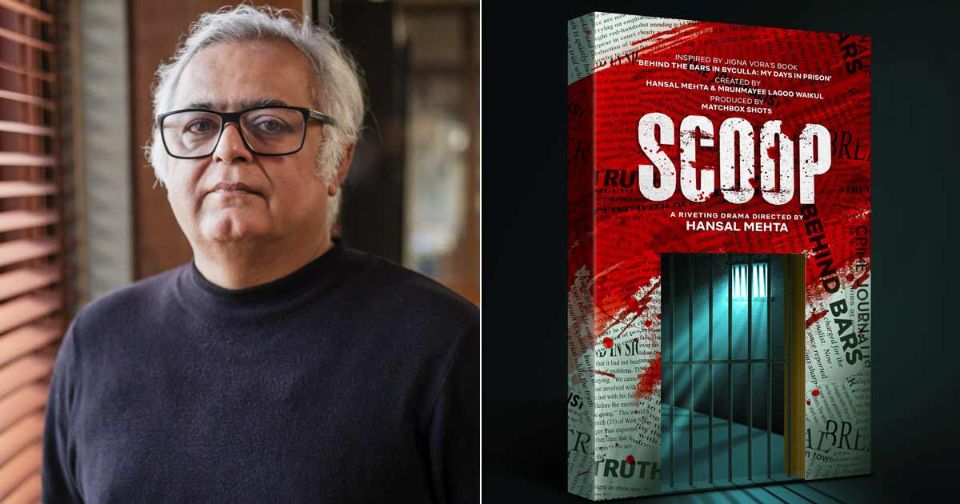 Netflix announced on Tuesday that filmmaker Hansal Mehta will cooperate on the upcoming character drama Netflix series Hindi,  Scoop. Scoop was produced by Mehta and Mrunmayee Lagoo Waikul, who co-wrote Thappad, and is inspired on Jigna Vora's biographical book Behind The Bars In Byculla: My Days in Prison. Matchbox Shots, the production firm behind the series, recently began filming. Scoop is a character drama based on the story of Jagruti Pathak, an ambitious crime journalist, according to Netflix.
Soup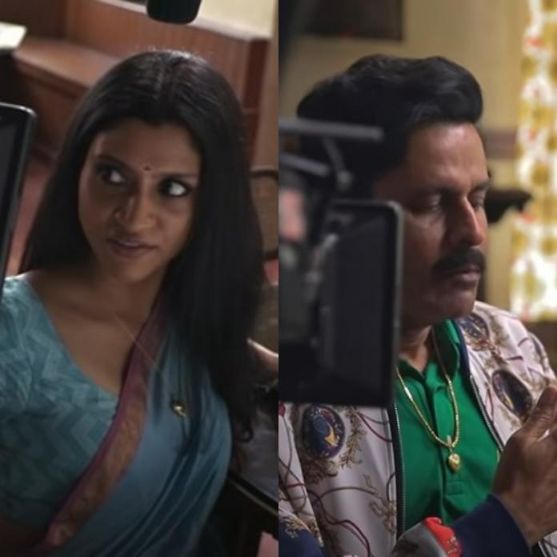 Netflix has launched a new show called Soup, which will star Manoj Bajpayee and Konkona Sen Sharma and will be helmed by Abhishek Chaubey, who is known for films like Udta Punjab. Macguffin Pictures is the studio behind the dark-comedy criminal series. Previously, Chaubey worked on Netflix originals such as Raat Akeli Hai and Ray.
Baahubali: Before the Beginning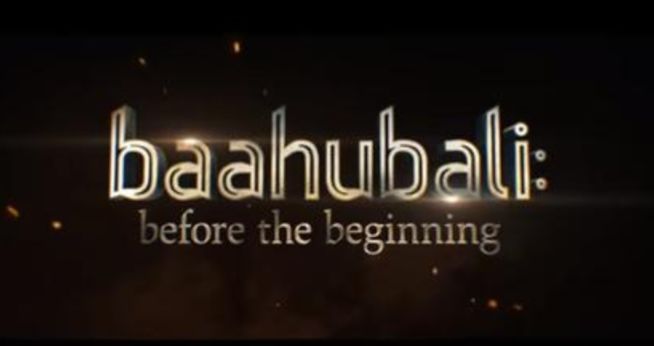 Baahubali: Before the Beginning is a planned Indian streaming television series based on Anand Neelakantan's novels The Rise of Sivagami, Chaturanga, and Queen of Mahishmathi, which were published in 2017 and 2020, respectively. S. S. Rajamouli and Arka Media Works produced the Netflix original, which is part of the Bahubali franchise. The first season has nine episodes and serves as a prologue to Baahubali: The Beginning, chronicling Sivagami's ascent to power in the Mahishmati kingdom. Netflix officially announced Before the Beginning in August 2018. The film's production began in September 2018, under the direction of Deva Katta and Praveen Sattaru. Sivagami originally played by Mrunal Thakur, who was later replaced by Wamiqa Gabbi. Atul Kulkarni and Rahul Bose play crucial roles. Netflix reportedly redesigned the movie with a new creative team in March 2021, discarding the previously shot version.
Heeramandi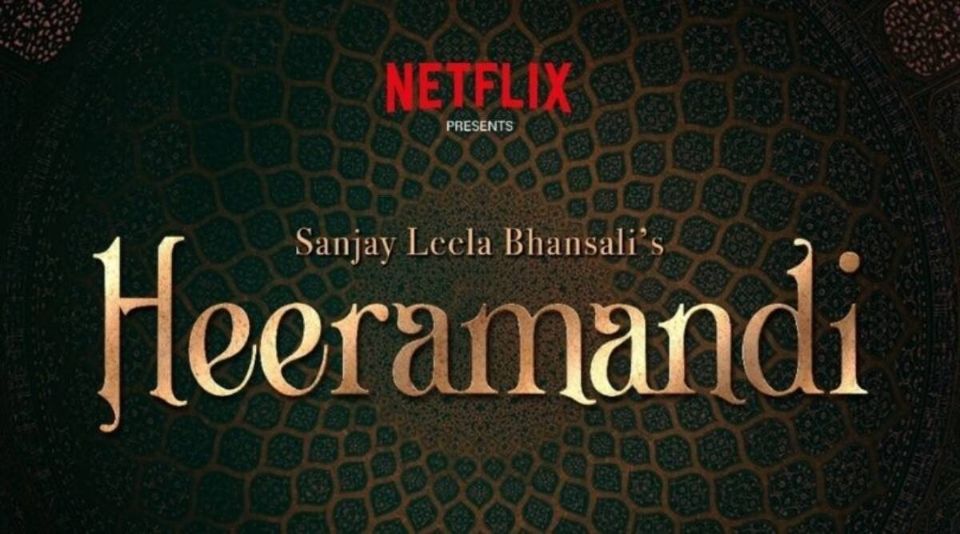 Sanjay Leela Bhansali, who just celebrated his 25th anniversary in the profession, will collaborate with Netflix on his next series Heeramandi. The series will look into the lives of courtesans, as well as the hidden cultural reality of Heeramandi, a district in Lahore in pre-Independence India. The Hindi Netflix Series will feature all of the hallmarks of a Bhansali film, including lavish sets, intricate compositions, and a diverse cast of characters. The stories of love, treachery, politics, and succession are all about to be told in Heeramandi.
We try to review and rank as many as web series as possible and give our feedback so that our readers get the best experience. If you liked this article, do explore our OTT Category for more such articles.