Films in black-and-white are never just black and white, but include hundreds of colors in between. Since the silent era, the gradations of grey in black and white have made it a favorite of filmmakers. Technicolor made everything in Hollywood look gorgeous in the 1930s and 1940s. Black-and-white was chosen by directors who sought to examine the nuances of people, the spectrum of emotions, the depth of drama, and the ephemeral aspect of human persona. At a time when color was king, films like Citizen Kane (1941), The Little Foxes (1941), and cinema noir made black-and-white a niche.
Over time, black-and-white films have established their own distinct look. Because gradations of grey are nearly endless, and so are human emotions, black-and-white is still in high demand among filmmakers for its aesthetic or political potentials, as well as among spectators for its unique cinematic experience. The grain and shadows of black and white films inspire a sense of nostalgia among audiences.
In the absence of color, black-and-white cinematography has the advantage of allowing viewers to see the light more clearly from various perspectives. In other words, we have the right to perceive the characters' inner lives in a different light. As we learn more about the people and their emotional spaces, our whole cinematic experience improves. Netflix is committed to maintaining and updating a diverse collection of black-and-white films. Here's a list of Netflix movies that are now available to stream in black-and-white.
Frances Ha (2013)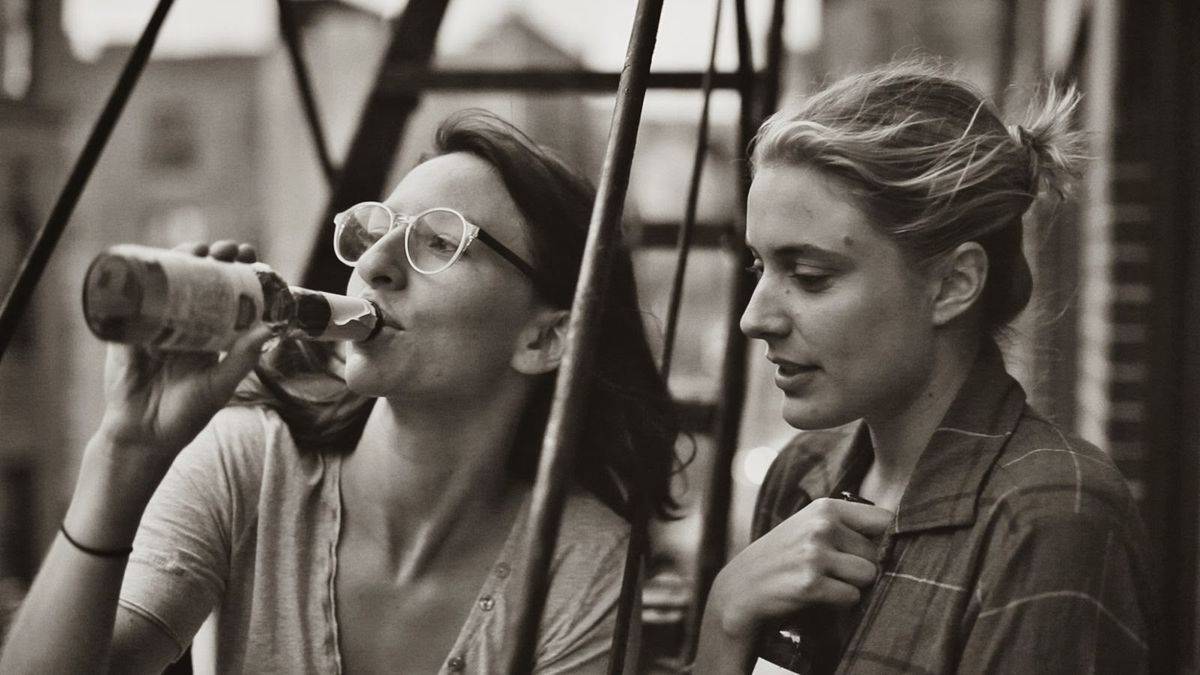 'Frances Ha' follows Greta Gerwig's Frances, a dancing apprentice in New York, as she navigates the unfriendly metropolis. She is in desperate need of a place to live. Sophie, her lone friend in the city, has stopped speaking to Frances. She throws herself into a maelstrom of talent in the city after becoming frustrated with setbacks and carelessness on both personal and professional fronts. Frances will soon understand that she has a craving for things that are beyond of her reach. 'Frances Ha' is a city dweller who reflects on friendship, class, ambitions, setbacks, and perseverance.
Gandu (2010)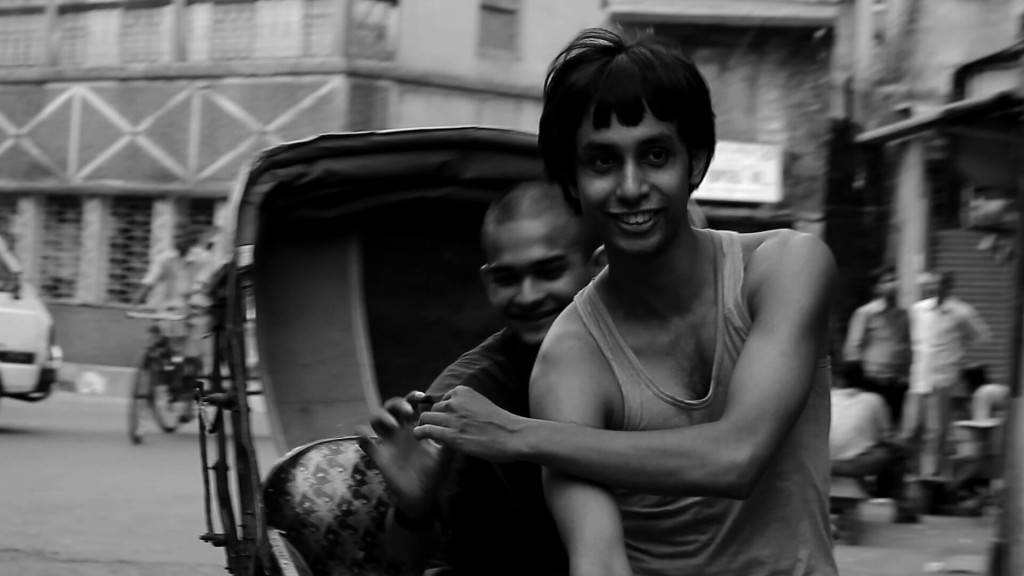 In Bengali, the word 'Gandu' means 'a**hole.' Kaushik Mukherjee, one of India's contemporary provocateurs, wrote and directed the film. 'Gandu' delves into the turbulent life of Gandu, a 20-year-old wannabe rapper. Gandu exists in a parallel universe of drugs and music. His sad external world is obviously monochromatic, in which he steals money from his sex workers mother's client's bag. Rap serves as a safety valve for Gandu, allowing him to release his hatred, rage, despair, and depression. Eventually, he and his Bruce Lee-obsessed rickshaw driver pal plunge headlong into a weird world of drugs, porn, and ultra-violence. We observe 'Gandu' combining his reality with his bizarre visions to create his own hyper-reality in order to combat the hostile outside world.
Let There Be Light (1946)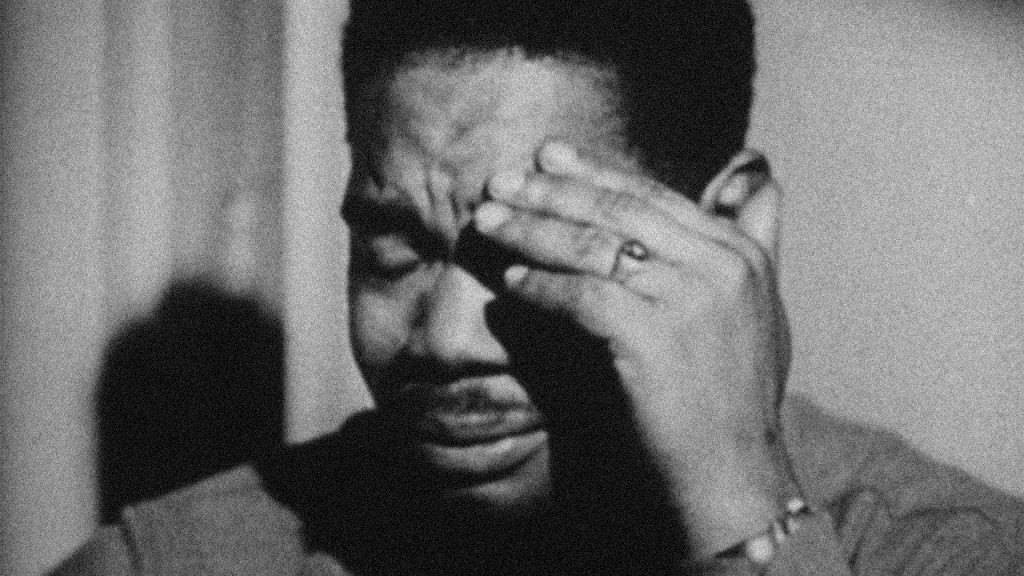 'Let There Be Light' is the fourth and final installment in a series of four films directed for the US government by acclaimed filmmaker John Huston. Houston explores the lives of US servicemen after WWII, as well as the consequences, such as mental trauma and other psychiatric issues. The film follows a group of military veterans as they undergo treatment in hospitals. Houston depicts how troops are plagued by the dreadful images and noises they witnessed on the battlefield. The majority of them have depression, phobias, and antisocial behavior.
As many patients return to regular life, 'Let There Be Light' finishes on a good note. Many of the troops make improvement as they get treatment and gradually reclaim their lives. However, Houston's portrayal of the effects of war on soldiers enraged the US government, which judged that the film is harmful to postwar public relations initiatives. As a result, it was compelled to be kept under wraps and not revealed to the public until 1981.
Mughal-e-Azam (1960)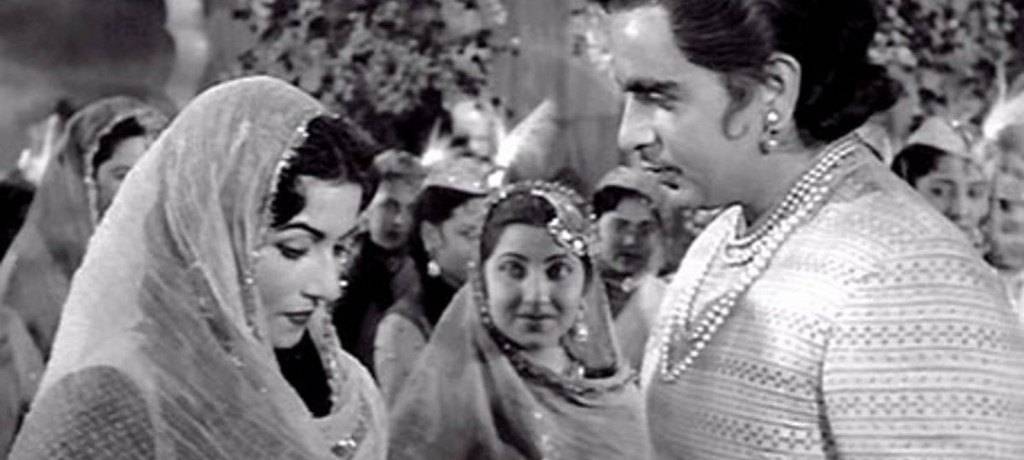 'Mughal-e-Azam,' one of the most acclaimed films in Indian cinema history, is noted for its considerably higher production quality for an Indian film and a box office record-breaking grossing total. For the next 15 years, no film will be able to surpass the box office record set by 'Mughal-e-Azam.' The epic love story of Mughal Prince Salim and a lovely court dancer named Anarkali is told in this film. The film stars Prithviraj Kapoor, Dilip Kumar, and Madhubala, all of whom are known for their work in Indian cinema. One song in the film is in color, which surprised Indian moviegoers at the time. When the film was digitally colored and re-released in 2004, it continued to be a hit. Even four decades after its release, the film continues to top many lists of Indian cinema.
Nazi Concentration Camps (1945)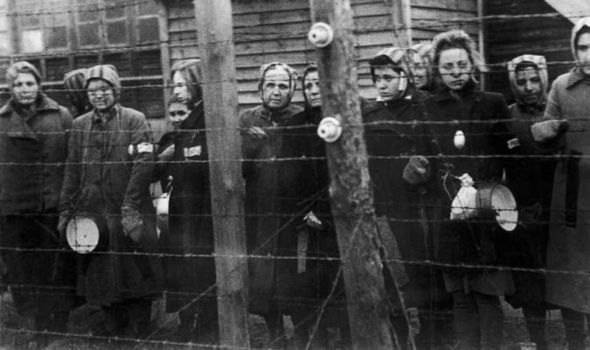 'Nazi Concentration Camps,' a devastating human document of unimaginable war atrocities and death, was released in 1945. The film is submitted as critical evidence in the Nuremberg war crimes trial of legendary Nazi leader Hermann Göring and others. The film is an official documentary made up of almost 80,000 feet of footage shot by Allied military photographers who were able to penetrate concentration camps abandoned by German troops shortly after Hitler's dict atorship fell. The footage depicts terrible and disturbing images of Jewish inmates as well as the killing apparatus that were used to carry out mass murders.
Roma (2018)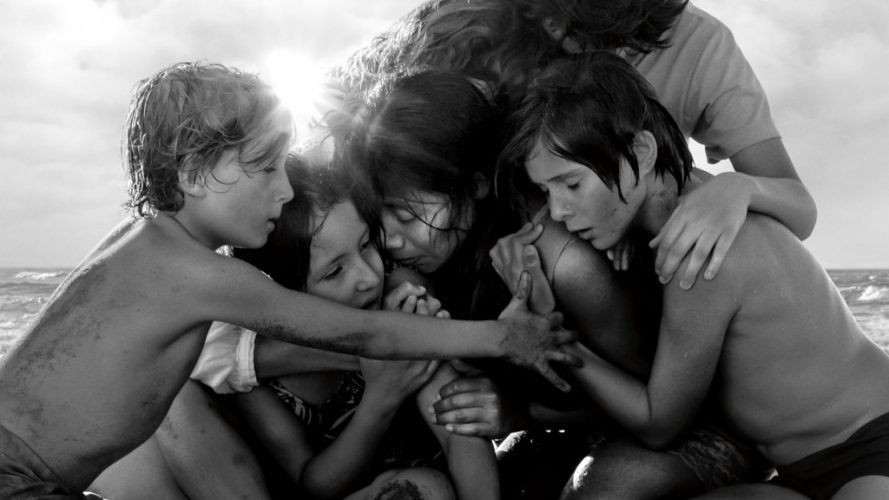 'Roma,' directed and written by Alfonso Cuaron, is the festival darling of the season, winning many awards and receiving great critical praise. Cleo, a domestic servant from Mexico City's Roma area, is the protagonist of the film. Cuaron weaves a heartfelt story about the mothers who raise a generation using his own childhood memories and experiences. The film also examines the social standing of women in 1970s Mexico, which was controlled by men. 'Roma,' set against the backdrop of the country's political revolt in the 1970s, is one of the best black-and-white films in recent memory.
Schindler's List (1993)

Steven Spielberg's World War II film 'Schindler's List,' based on a true story, is a saga of agony, loss, suffering, cruelty, empathy, and human perseverance. The film follows Oskar Schindler, a German businessman operating in Nazi-occupied Poland, and is considered a modern classic. Oskar, seeing the Nazi terror as an opportunity to make a fortune, establishes a factory to produce cookware, utensils, and ammunition for German military troops fighting in other countries. To get military contracts, he freely exploits connections and bribes, and he hires a Jewish accountant to keep his accounts in order. He hires unpaid laborers from Krakow's ghetto, who are supplied by Nazi troops.
Working in the factory allows Stern and other Jews to extend their lives by a day or two. However, in 1942, the Nazis decided to deport all of Krakow's Jews to the Plaszow Forced Labor Camp. Schindler manages to run his factory employing unpaid Jewish laborers thanks to an arrangement with the corrupt Nazi Commandant. However, after witnessing his employees' harrowing predicament, he understands that the employment is the only thing keeping them from being transported to their deaths. Schindler concocts a scheme to demand additional Jewish workers and pays further bribes to Nazi leaders to remove his employees' names from the lists. By the conclusion of World War II, Schindler had spent almost all of his fortune to protect his Jews, saving 1,100 lives from the Nazi extermination chambers.
Strangers on a Train (1951)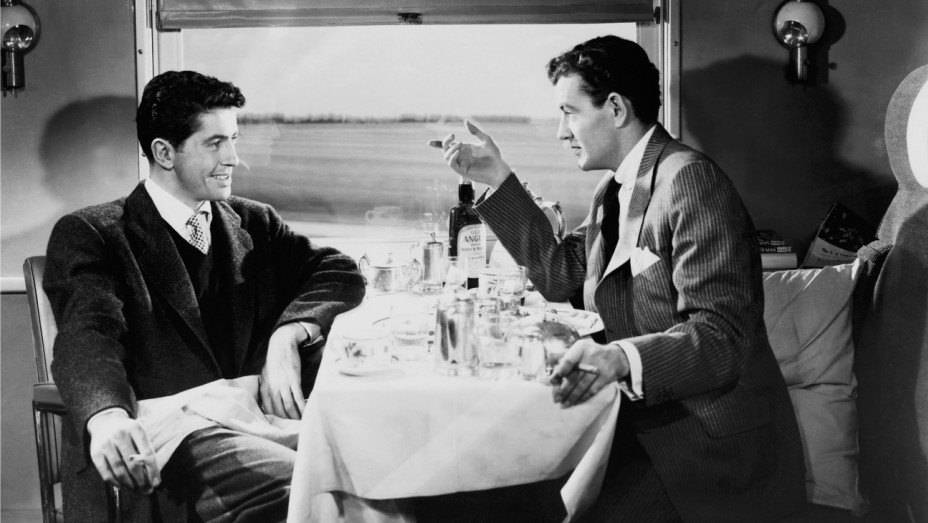 'Strangers on a Train,' produced and directed by Alfred Hitchcock, is a suspense thriller that will keep you on the edge of your seat. The plot of the film revolves around two strangers who meet on a train and share their different murder plots. When a well-known tennis player meets a psychopath, they both realize they have someone in their lives they need to get rid of. They talk about their murder hypotheses and devise shady schemes to get around the law. The psychopath follows through on his promise and completes his part of the bargain, then begins hounding the tennis player to complete his portion of the murderous bargain.
The Eyes of My Mother (2016)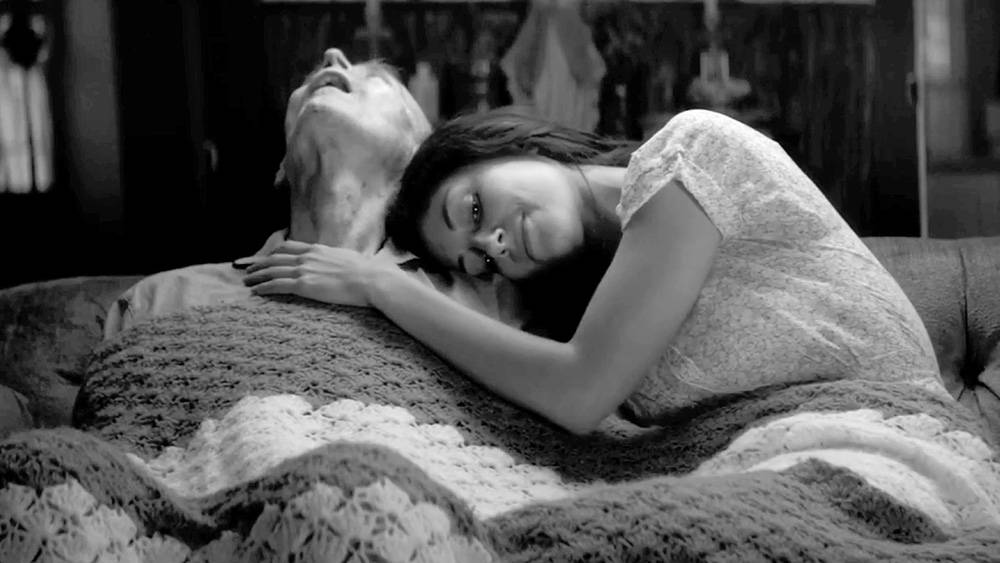 Nicolas Pesce makes his feature film debut with 'The Eyes of My Mother.' The story follows a young woman who lives alone in a secluded location. She has been raised on tragedy and anti-social inclinations, which she imitates and improvises into a full-fledged horror experiment on others. But she has no idea that her acts are insane and too graphic. As a result, she maintains a laid-back demeanor, even appearing innocent, serene, and content for the most part. Her victims, on the other hand, are sliced into tidy shapes and packaged in her refrigerator with a ritualistic dedication. The woman's calm and polite demeanor when she performs the creepiest of deeds is one of the things that makes 'The Eyes of My Mother' so terrifying. It adds to the creepiness and unease of her demeanor. The gore on the screen is made more mysterious and frightening by the black and white imagery.
We meet Francisca, a young girl who lives with her parents on a rural farm, at the start of the film. Her mother, a veteran surgeon, demonstrates the dissection process to her daughter. Her father is a recluse who treats his wife and daughter as if they are strangers to him. The mansion transforms into a scary opera house as a visitor with a gleeful expression comes.
Despite the fact that filmmaker Pesce merely alludes to the horrific events that followed, we learn that Francisca's mother has been murdered and that the stranger has been hideously tortured and tied in the barn. When he asks the young Francesca, 'You're going to kill me, aren't you?' she responds, 'Why would I?' 'You are my one and only friend.' The movie manages to have a genuinely devastating psychological affect on you by keeping the worst parts of violence and gore off-screen. Much of the horror that follows the stranger's arrival is inferred rather than shown clearly, and the film leaves us up at night, picturing those acts of terror based on our level of tolerance.
The Magnificent Ambersons (1942)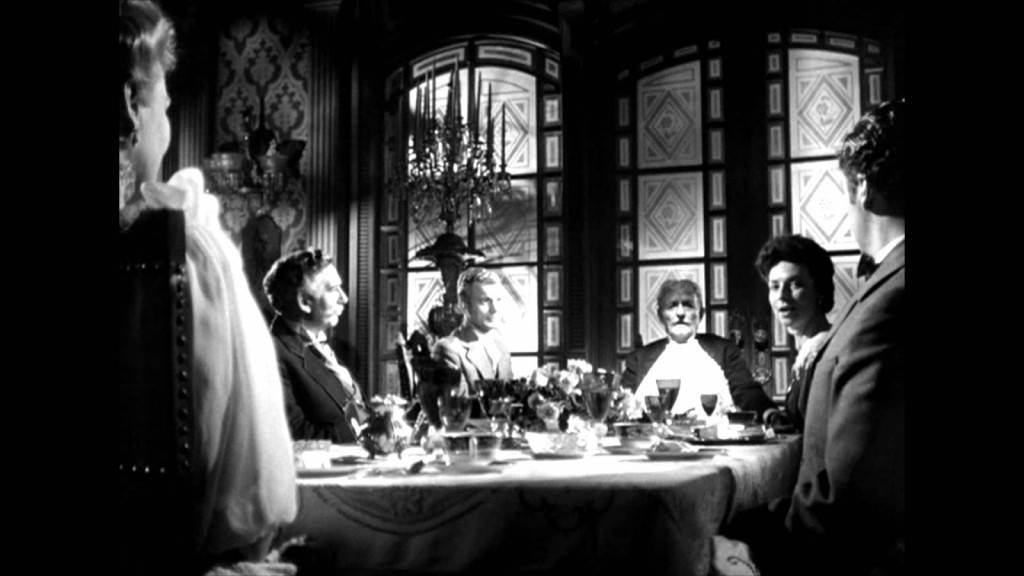 'The Magnificent Ambersons,' directed by Orson Welles, is a black-and-white love triangle. The film was made as a follow-up to Orson Wells' classic 'Citizen Kane.' 'The Magnificent Ambersons' is set against the extravagant backdrop of Amberson Mansion, where the irresistibly beautiful Isabel Amberson, the widow of Wilbur Minafer, and her son live. The link between Isabel and her son, a spoilt privileged kid, is strained when Eugene Morgan, Isabel's ex-boyfriend, reappears in their lives. Morgan's connection with his widowed mother enrages George, who becomes envious of Morgan's relationship with her. In the days that followed, the Ambersons Mansion was witness to a sequence of horrific incidents.
The Stranger (1946)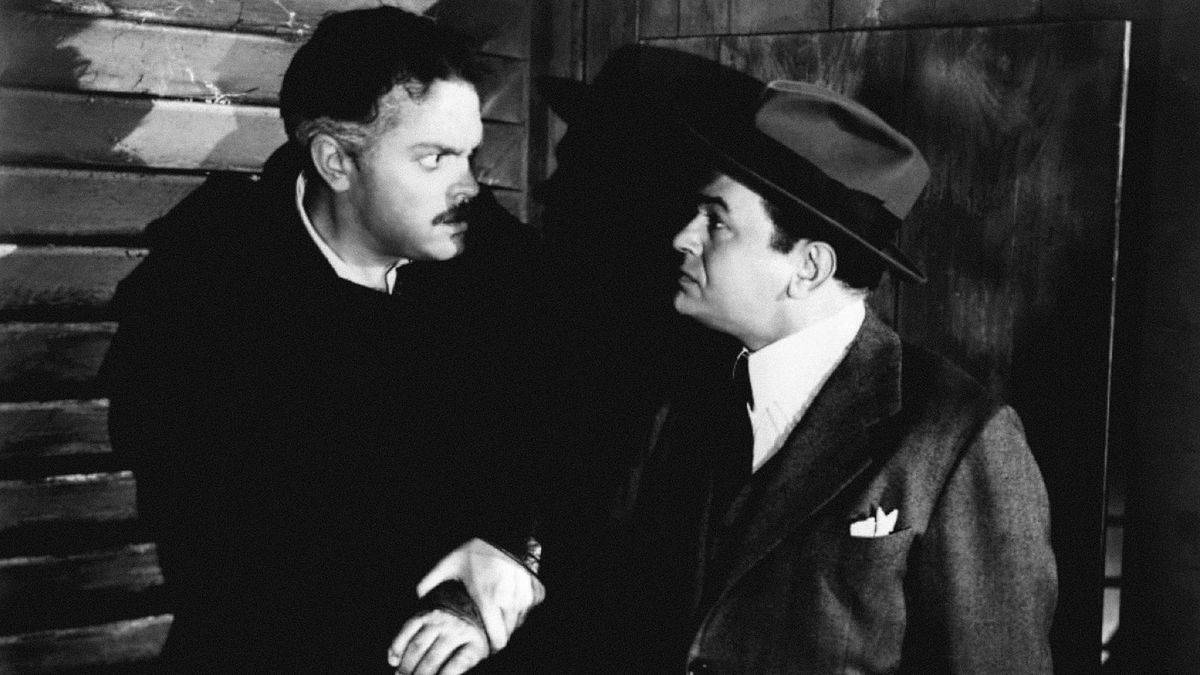 'The Stranger,' widely regarded as Orson Welles' most 'Hollywood' film, stars the director as Charles Rankin, a college professor. He lives in the countryside with his lovely wife, Mary, played by Loretta Young. Professor Rankin is very disturbed when Meineke, a jittery German, arrives in town. When he takes Meineke on a walk in the woods, it turns into a long journey through a terrible past and a perilous present. Meineke was the orderly for a prominent Nazi chief of staff who disclosed the perfect Professor. Meineke arrived in the small village with a wounded and guilty conscience, begging his ex-superior to let him go his own way. However, the professor assassinates Meineke and burys his dark secrets. When war crimes commissioner Wilson, disguised as an antique merchant, arrives in town, the professor's hidden truths are threatened to be exhumed.
The Third Man (1949)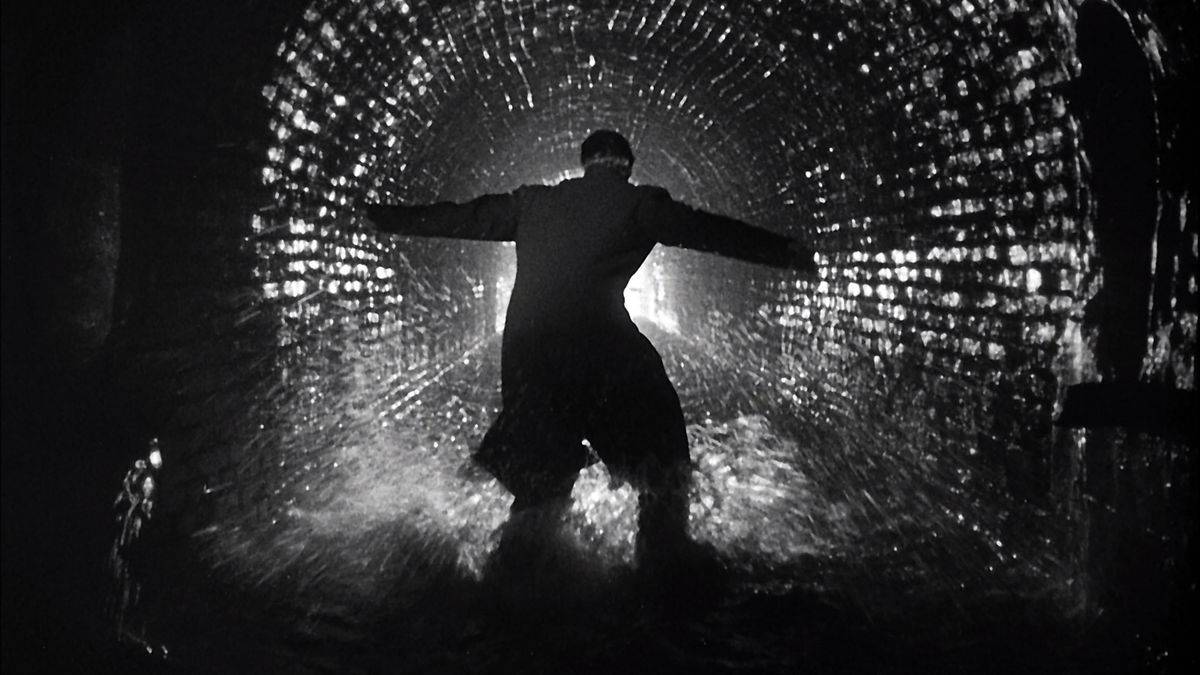 Orson Welles limits himself to acting this time, starring in 'The Third Man,' a mystery-thriller-drama. After learning of the death of his childhood chum, Harry Lime, Holly Martins, a pulp writer with several published westerns, finds himself in a murky state of affairs. Lime's request to be Martins' host prompted Martins' entrance in a war-torn Vienna. After learning that a 'third man' was there at the place of Harry's murder shortly after the burial and other rites, Martins begins to suspect a plot behind Lime's untimely death. When he falls for Harry's lovely lover, Anna, things get even more complicated.
Our Team DCS includes 5 different writers proficient in English and research based Content Writing. We allow them and encourage them to follow the Entertainment news all day long. Our posts, listicles and even the exclusives are a result of their hard work.