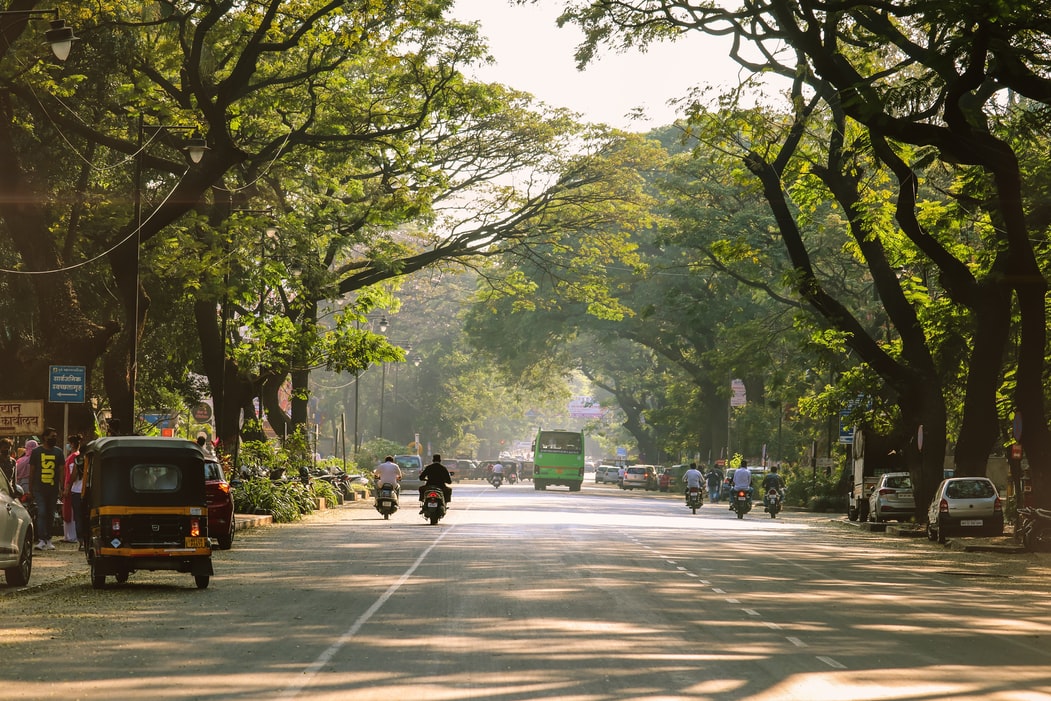 Best City To Live In India : Based On Ease Of Living Index
Ever wondered which is the best city to live in India? If yes, read along.
Popularly known for its rich history, culture, and heritage, India is a beautiful country with an amalgamation of people belonging to different cultures, religions, and social backgrounds. Despite the diverse nature of people and changing social structure, today, India has become one of the fastest developing countries in the world. Over the past few years, India has seen rapid growth in terms of economy, education, technology, per-capita income (PCI), employment opportunities, geographical conditions and has become a top destination for tourism, education, and commerce.
If you are thinking of relocating to a new city in search of a better life, education, or employment, it is essential to know the pros and cons of any city. There are some cities in India which have better living environments and better managed human resources. Our list includes those emerging cities which have attracted attention due to better infrastructure facilities in the last decade. There are immense job opportunities for the youth in these cities, so facilities are also available to make life easier. These are the ten cities of India which are the best to live in-
Best cities to live in India: Category – Population more than a million
Bengaluru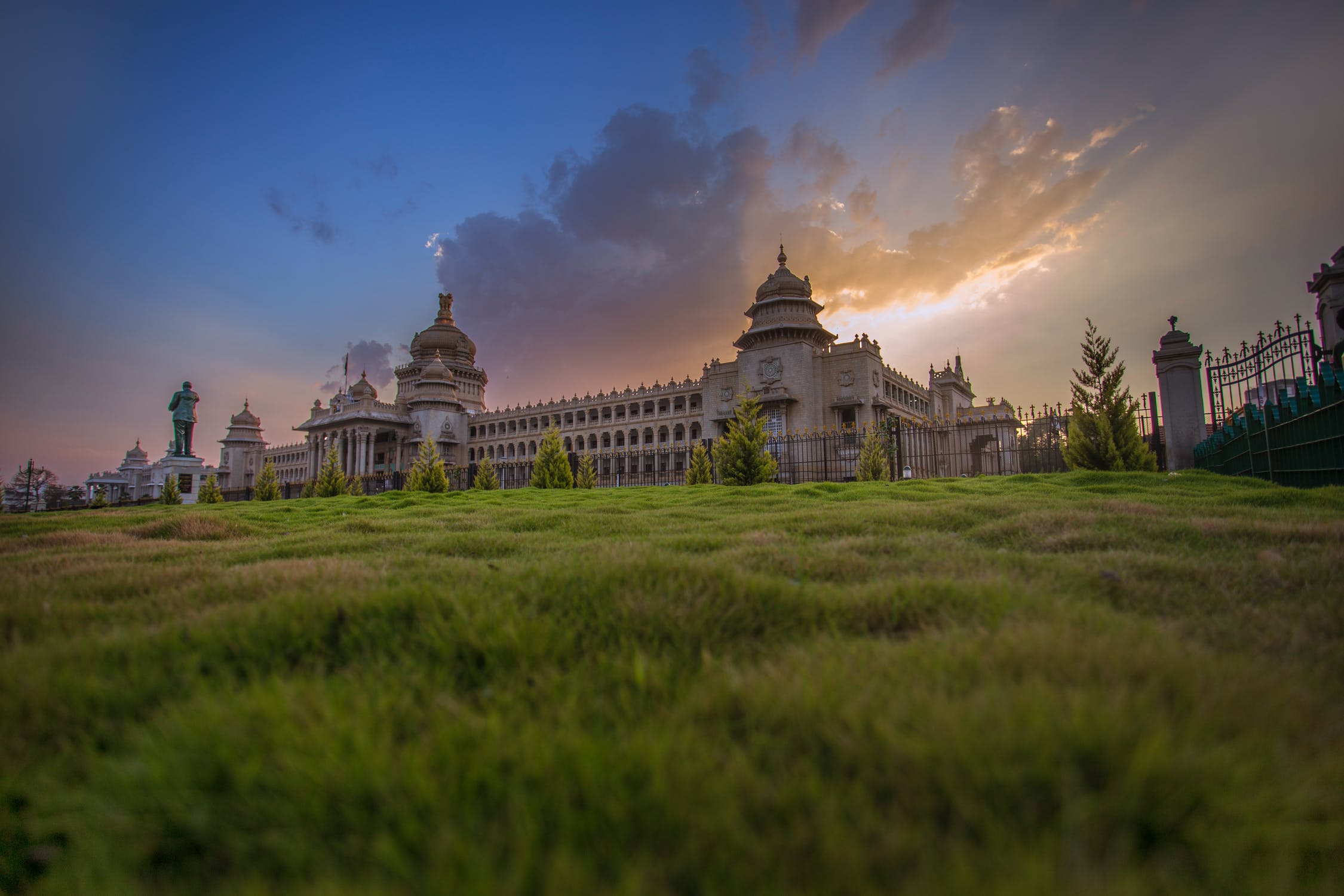 Despite being known for its traffic, the capital city of Karnataka, Bengaluru has emerged as one of the top cities in India to live in. According to the latest 'Ease of Living Index', Bengaluru is followed by Pune, Ahmedabad, Chennai, Surat, Navi Mumbai, Coimbatore, Vadodara, Indore, and Greater Mumbai.  Popularly known as the IT hub of India, Bengaluru has a lot to offer and this Silicon Valley has everything from entertainment, shopping, buzzing nightlife, travel, art and culture, delicious food and not to forget its pleasant weather. The city has beautiful lakes, gardens, and parks where you can spend some leisure time. 
Weekend trips from Bengaluru are also ideal for long drives and wildlife lovers. Because it is an IT hub, students and young professionals looking for work flock to Bengaluru to take advantage of the expanding number of job opportunities. Moving to a new city can be stressful and frightening, but Bengaluru will meet all of your demands and desires.
Pune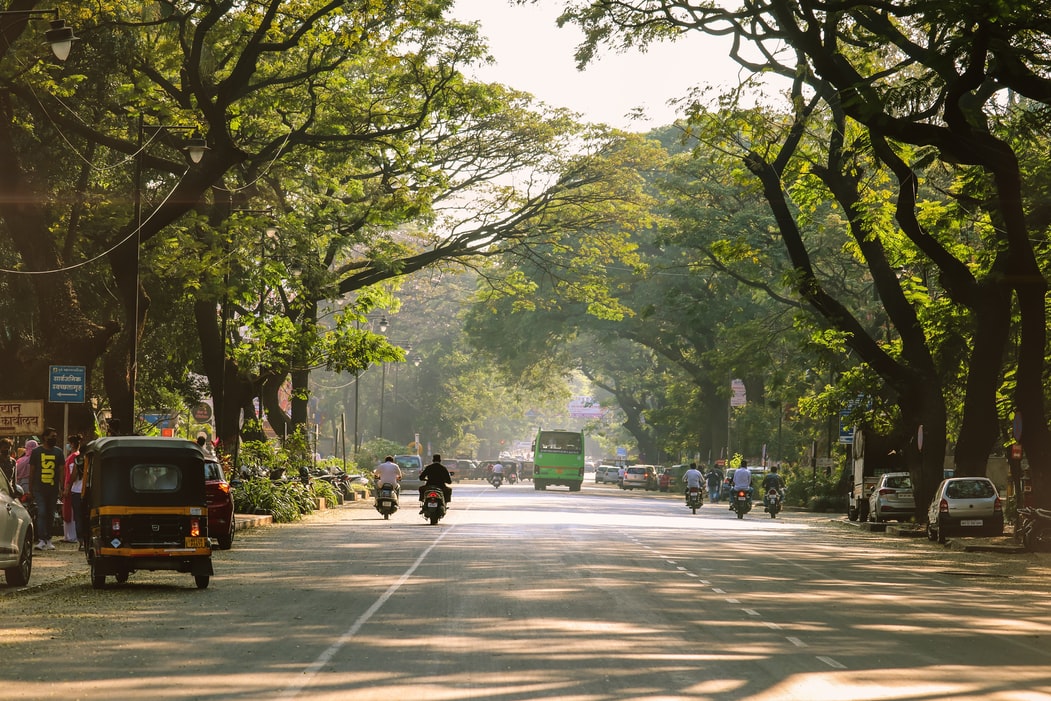 Pune is renowned as Maharashtra's cultural capital because of its rich history and tradition. It also contains some of the top educational institutions and IT firms, making it one of the best places to live in, especially for young people. The city offers a diverse choice of eateries, historical monuments, and museums, making it a perfect location for raising a family. Pune has a similar cost of living to Bengaluru, and rates for housing, food, transportation, and other activities are reasonable if spent properly. Pune and Bengaluru have comparable weather, residences, and weekend getaways such as Sahyadri hikes, Shaniwar Wada, Sinhagad Fort, Khadakwasla Dam, and Tulsi Bagh.
Pune is also known as the cultural capital of Maharashtra. The city also attracts the attention of youth for its immense potential for education and job. It is considered the second best city in India to live in.
Ahmedabad
 The development of Gujarat in the last decade has presented a model to the country. Even Infosys founder Narayana Murthy has said that the country should follow the development model of Gujarat. Ahmedabad is also known as 'Manchester of East'. In terms of quality and infrastructure, Ahmedabad has been placed at the third place in terms of living. The Times of India has also named Ahmedabad as the best city to live in.
Ahmedabad, which is situated on the banks of the Sabarmati River, is one of India's most desirable and cheap cities. King Ahmedshah Badshah discovered the city, and the effect of that era can be seen in the city's different architectural monuments, which are all unique in style. 
Chennai 
Chennai is one of India's most affordable places to live in. This Tamil Nadu capital is recognised for its wonderful culture, gorgeous temples and churches, love of classical music, tranquil beaches, and hot weather. With so many parks, malls, pubs, and beaches, the city is always buzzing with activity. The city is known for its Marina beach, Kapaleeshwarar temple, Velankanni Church, Guindy National Park, and Valluvar Kottam. The city features good bus and auto-rickshaw connectivity, as well as a fantastic airport.
Surat
Surat, often known as the "Diamond Capital of the World," is not only India's fastest-growing city, but also one of the cleanest. It is the commercial center for textiles and represents the Mughal era's commerce history. Many people come here to buy fine fabrics like silk and brocade, as well as khadi, handloom, and handicrafts. It is said to be one of the cleanest cities in India. Suraj is located in the state of Gujarat. It is the fastest growing city in the country. The city is also recognized for its delectable cuisine, religious sites, and beaches.
Previously known as New Bombay, it is the world's largest planned city, and  has played a significant role in India's rapid urbanization, and the city is much cleaner than Mumbai. It boasts excellent transportation, public utility, and other infrastructure. The Mumbai suburban train system serves the majority of the city, while the metro is now being built. Although Navi Mumbai is rated one of India's most livable cities, the cost of living is slightly higher than in other cities.
Coimbatore
Coimbatore, Tamil Nadu's second-largest city, is a friendly place with a huge 112-foot-tall statue of Lord Shiva known as the Adiyogi Shiva Statue. Temples, modern buildings, scenery, waterfalls, gastronomy, educational institutions, and economic centres are all available in Coimbatore. Coimbatore is less expensive than Chennai in terms of lifestyle and cost of living.
Vadodara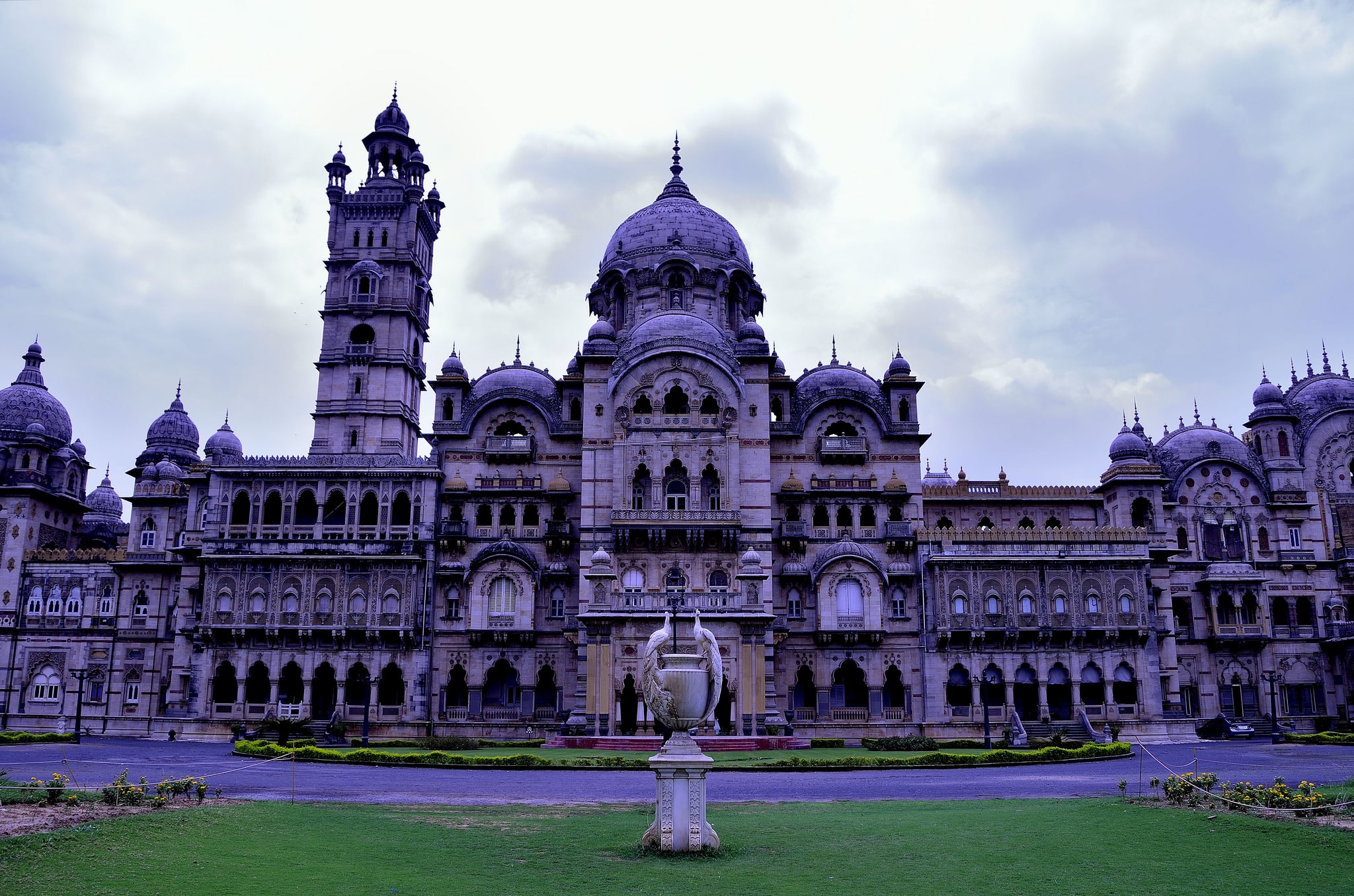 Vadodara, also known as Baroda, is Gujarat's second-largest city and a cultural powerhouse thanks to its ongoing contributions to numerous creative forms. Vadodara is known for Lakshmi Vilas Palace, the residence of Baroda State's Maratha royal family, the Gaekwads, of the Gaekwad Dynasty, as well as the memorial to Maratha leader Sayaji Rao Gaekwad III. This city is also a top choice for young people looking for a solid education and has decent transit connections to other places.
Indore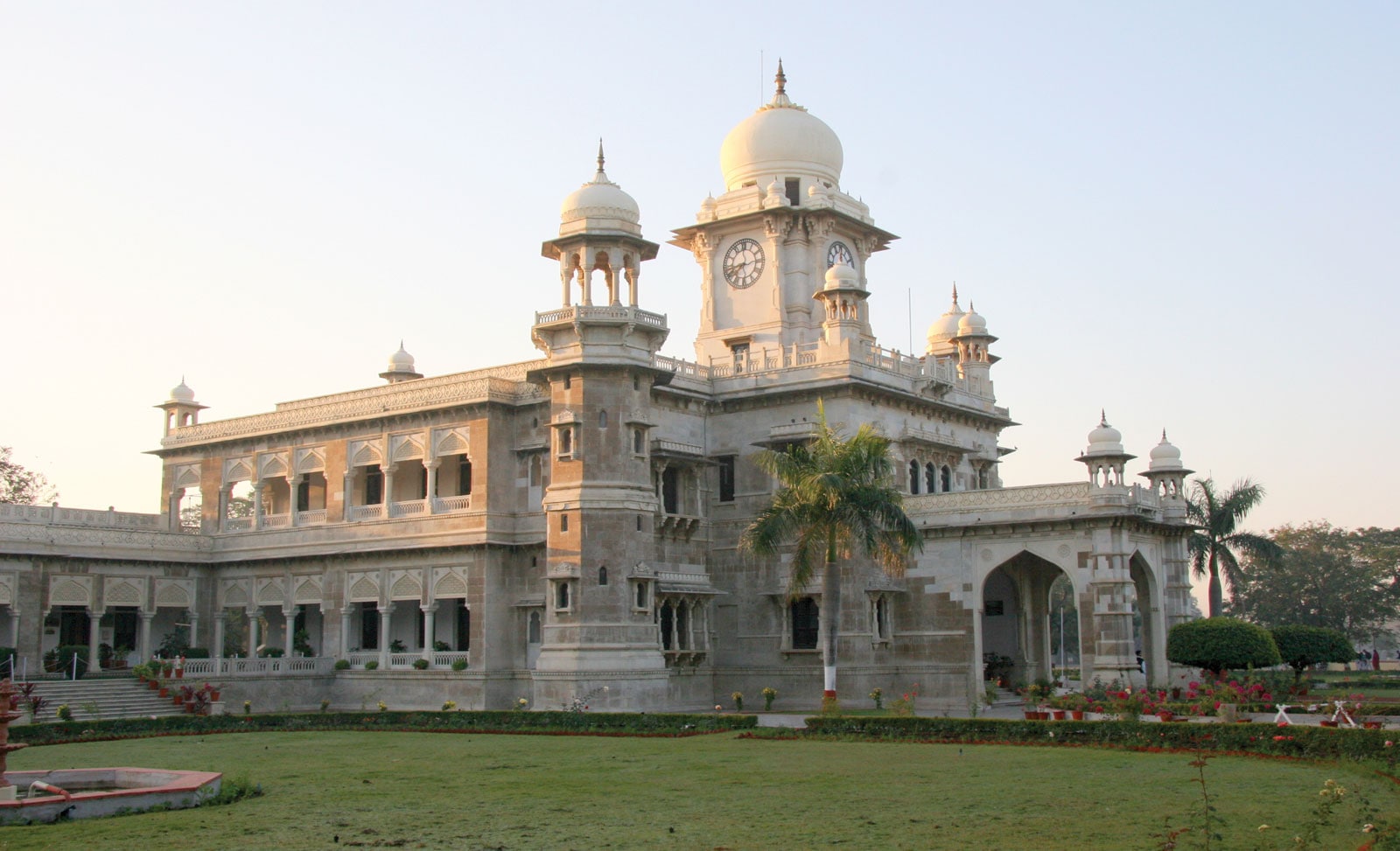 Indore, Madhya Pradesh's commercial center, is a crossroads for many industries and businesses. The rich cultural past of this city has been conserved over time, which adds to its charm. When you think of the best city to live in India, it is impossible to ignore Indore. Not only Indore is the cleanest city in India by far, it also the commercial capital of Central India and the only Indian city that has both IIT and IIM. 
Greater Mumbai
Mumbai is separated into two zones: Mumbai Greater and Mumbai Suburban, with Mumbai Suburban being the largest of the two. With a population of over 23 million people, Mumbai is the center of the Mumbai Metropolitan Region, the world's sixth most populous metropolitan area. Mumbai is located on India's west coast, on the Konkan coast, and boasts a deep natural harbor. Greater Mumbai is one of the best cities in India.
Best cities to live in India: Category – Population less than a million
Shimla 
Shimla is the capital of the Indian state of Himachal Pradesh and a renowned highland resort for Indian families and honeymooners. Shimla, at a height of 2200 meters, was British India's summer capital. With exquisite colonial buildings, pedestrian-friendly Mall Road, and a ridge lined with stores, cafes, and restaurants, Shimla preserves its old-world charm. Shimla is well connected to numerous places and is only 4 hours from Chandigarh, a nearby city. Shimla is frequently blanketed by the surrounding villages of Kufri, a snow-covered hill station, and Chail, which is known for a massive mansion and the world's highest cricket venue.
Bhubaneswar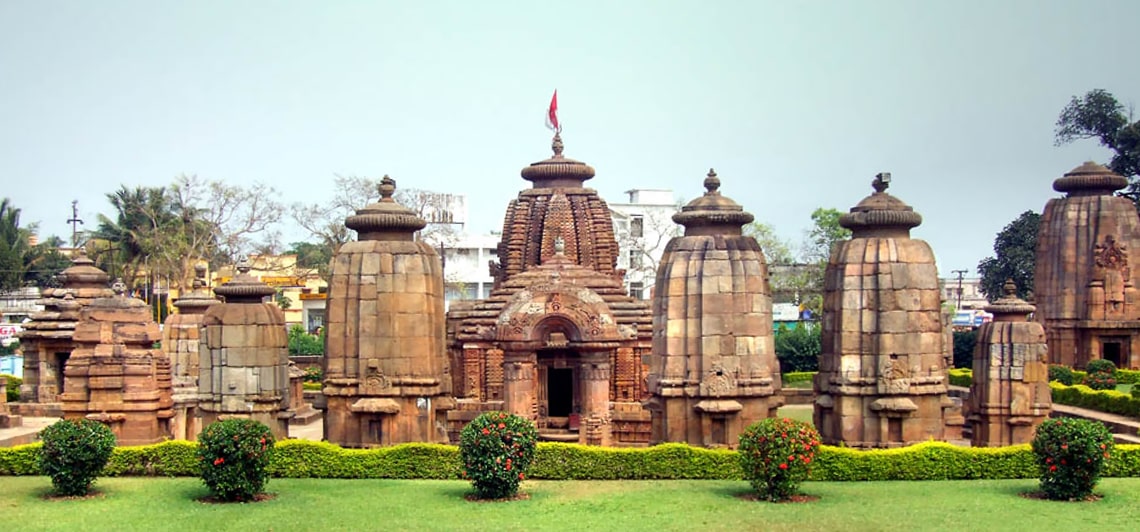 Bhubaneswar, India's temple city, is now a booming center for commerce and business. It was historically recognized for its architecture and large temples.
Bhubaneshwar is a historic city with many stunning old temples that draw pilgrims and tourists from all over the country. The city's name literally translates to "Lord of the Universe," which is mirrored in the city's temples and the religious passion of its residents. Bhubaneshwar, the religious tourist capital of India, is home to a variety of magnificent temples that have remained unchanged over the centuries.
 Silvassa
It is an ideal indulgence into the wild side for a tourist, with the hills of the Western Ghats and surrounding lush foliage, and its Portuguese background makes it famous among history aficionados as well. Silvassa is the capital of the union territory Dadra and Nagar Haveli, and is known for its greenery, exotic resorts, industry, and tax-free alcohol. It is located in the southern area of Gujarat, close to Vapi. Restaurants in Silvassa offer a wide choice of options for people who like to experiment with food, with a concentration on local Gujarati cuisine as well as other cuisines.
Kakinada
Kakinada, in Andhra Pradesh, is blessed with the best of both civilizations, with a perfect blend of metropolitan lifestyle and old-world elegance. One side celebrates the country's rich cultural legacy, while the other awes you with its industrialization and architectural splendor. Kakinada, often known as the Fertilizer City, is a well-planned industrial hub with an urban lifestyle that has benefited from the development. It is a gorgeous port city that will provide you with incredible, life-changing experiences.
Salem
Salem is a city in Tamil Nadu, India, located on the Thirumanimuthar River. Colorful gopurams (towers) and gardens adorn the centuries-old Sugavaneswarar Temple, which is devoted to the Hindu god Shiva. Christ Church, a colonial-era Indo-Saracenic landmark consecrated in 1875, is nearby. Tipu Sultan, the 18th-century ruler of the Kingdom of Mysore, is thought to have erected Jamiya Masjid.
Vellore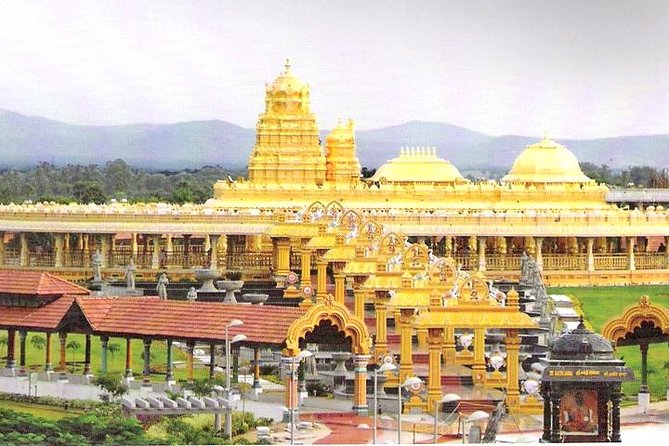 Vellore is an old city in Tamil Nadu's northeastern region, situated on the banks of the Palar Vellore River. The wonderful Vellore Fort, which is at the centre of Vellore city, has earned it the nickname "The Fort City." It is an ideal spot to see Tamil Nadu's rich cultural legacy through its temples. Vellore is on its path to becoming one of India's Smart Cities, thanks to the tremendous advancements it is undergoing.
Gandhinagar
Gandhinagar, Gujarat's capital, is located on the western bank of the Sabarmati River, some 23 kilometers from Ahmedabad. The Akshardham Temple, one of India's most beautiful temples, is located in Gandhinagar, one of the country's few planned cities. Gandhinagar welcomes all guests with a rich cultural heritage, gorgeous temples, and a peaceful environment. A fascinating Children's Park and a one-of-a-kind stepwell are among the main attractions. The sacred places in Gandhinagar, like as the Hanumanji Temple and the Brahmani Temple, are also worth visiting for an enlightening experience, despite their lack of fame.
Gurugram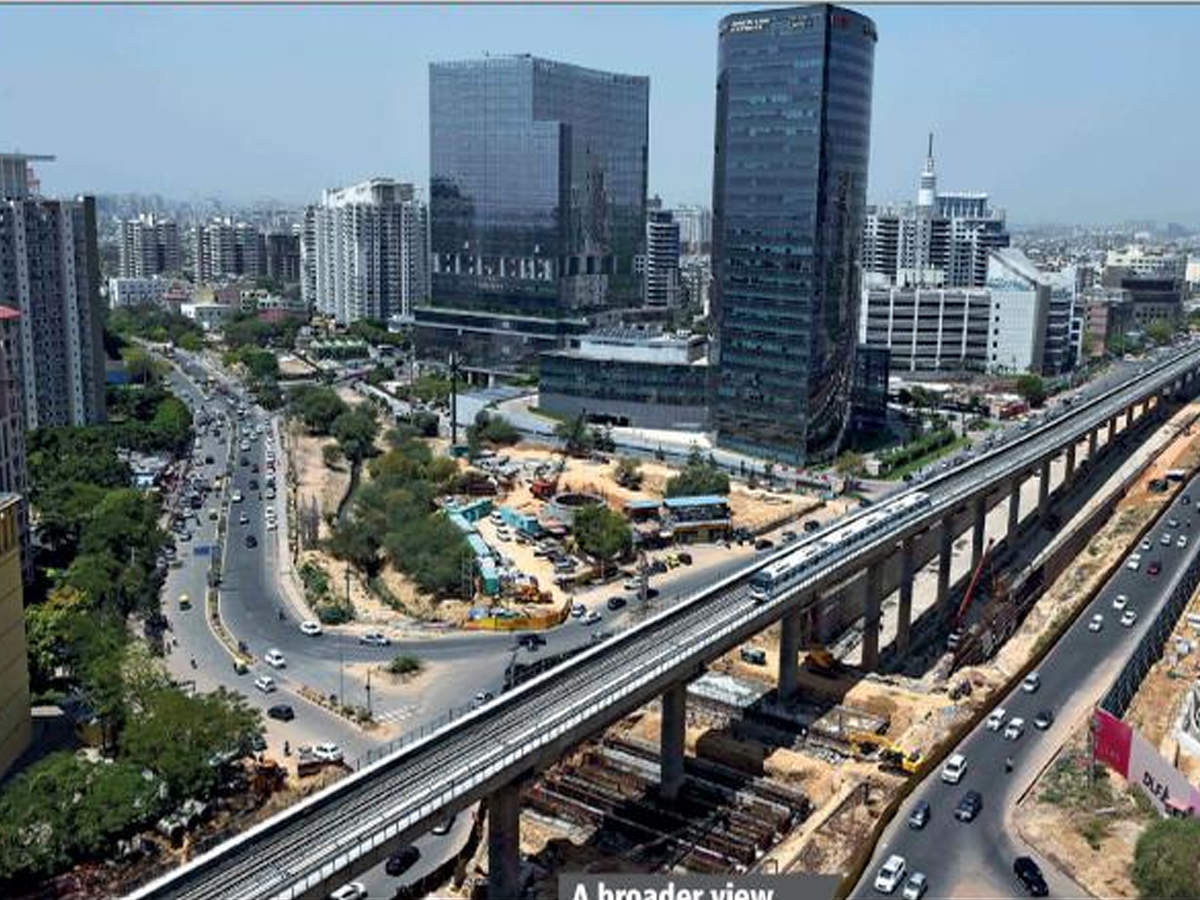 Gurgaon was formerly a drab and relatively obscure suburb of the national capital region, but today it is not only one of India's most urbanized cities, but it also has a skyline that rivals that of Hong Kong and Singapore. Gurgaon, which is easily accessible from Delhi and Noida, is quickly becoming a popular tourist destination. Gurgaon has everything you might want, from natural wonders to a thriving lifestyle and a dynamic nightlife. In contrast to what one might expect from a landlocked city, Gurgaon features a number of natural attractions.
Davangere
Davanagere is known for its stunning architectural wonderland. It has a rich history, culture and tradition. This region is today known for its cotton mills, linked to the Chalukya dynasty and the Tipu sultan. It is therefore commonly known as the 'Manchester of East.' It is located on the National Highway 4 in central Karnataka with good connections to neighbouring city and country. The city is an important commercial port for the production of cotton, chickpea, maize and other commercial commodities. Today, various fabric and handloom factories around Davangere's gorgeous scenery. The Shivamogga Hills border Davangere gives a feeling of a town in the valley.
Tiruchirapalli
Tiruchirappalli, popularly known as Trichy is one of the major cities of Tamil Nadu, a treasure trove of ancient Dravidian temples. Tiruchirappalli is a major educational centre, which includes national institutes, as well as heritage tourism. The most renowned in this city is Vaikunta Ekadasi, celebrated in December. Sri Ranganathaswamy Temple, one of the biggest temples in the world, celebrates this splendid occasion. The best purchases in these markets are textiles, cheap jewels and cigars. Tiruchirappalli must be an architectural joy in a list of visitors interested in a historical meeting.
All the above cities mentioned are from the best city to live in India as observed by EOL (Ease of living) index.
The EOLi was first launched in 2018 and relies on indicators encompassing 15 evaluation criteria, such as education, governance, economy, affordable housing, identity and culture, assured water supply, public open spaces, wastewater management, power, health, land use planning, safety and security, quality of environment, transportation and mobility, and solid waste management.
Apart from the EOL 2020, the government also released the final rankings of the Municipal Performance Index (MPI). The New Delhi Municipal Council emerged as the winner in the "Municipal Performance Index" list in the "less than million population" category, followed by Tirupati and Gandhinagar.
Indore was ranked highest on the "Municipal Performance Index" list in the million-plus population category, followed by Surat and Bhopal.
Frequently Asked Questions
Q. Which is the No. 1 city in India?
A. Considering all the parameters, that culture, modern facilities, budget,  transport, safety and professional growth, Bangalore is the No.1 city in India.
Q. Which is the most liveable city in India?
A. According to the four parameters considered in ELOi — quality of life, economic ability, sustainability and citizens' perceptions— Bangalore is the most livable city in India.
Q. Which is the best city in India 2020?
Bangalore ranked 1st in the best city in India 2020 list. Easy to Live Index 2020: top list Bengaluru, second place Pune, third place Ahmedabad. Comprehensive list. Bengaluru has become the best city among Indian towns with a population of over one million in 2020 with an easy life of 49 million more cities.
Q. Which is the cheapest city in India?
A. It's not easy to say which is the cheapest city in India but considering all the factors for a healthy living. Kochi and Hyderabad can be good options for affordable living.
Q. Which is the cleanest city in India?
A. Indore, Madhya Pradesh is by far the cleanest city in India. Indore has been ranked 1st for four consecutive years as the cleanest city in India.
Q. Which is the safest city in India?
According to the recent data published by the National Crime Record Board (NCRB), Kolkata has been named as the safest city for women in India, among a list of 19 cities.
Q. Which Indian city has best weather?
A. There are quite a few cities with best weather in India. Bangalore, Hyderabad, Mysore, Nanital, Shimla and Srinagar to name a few.