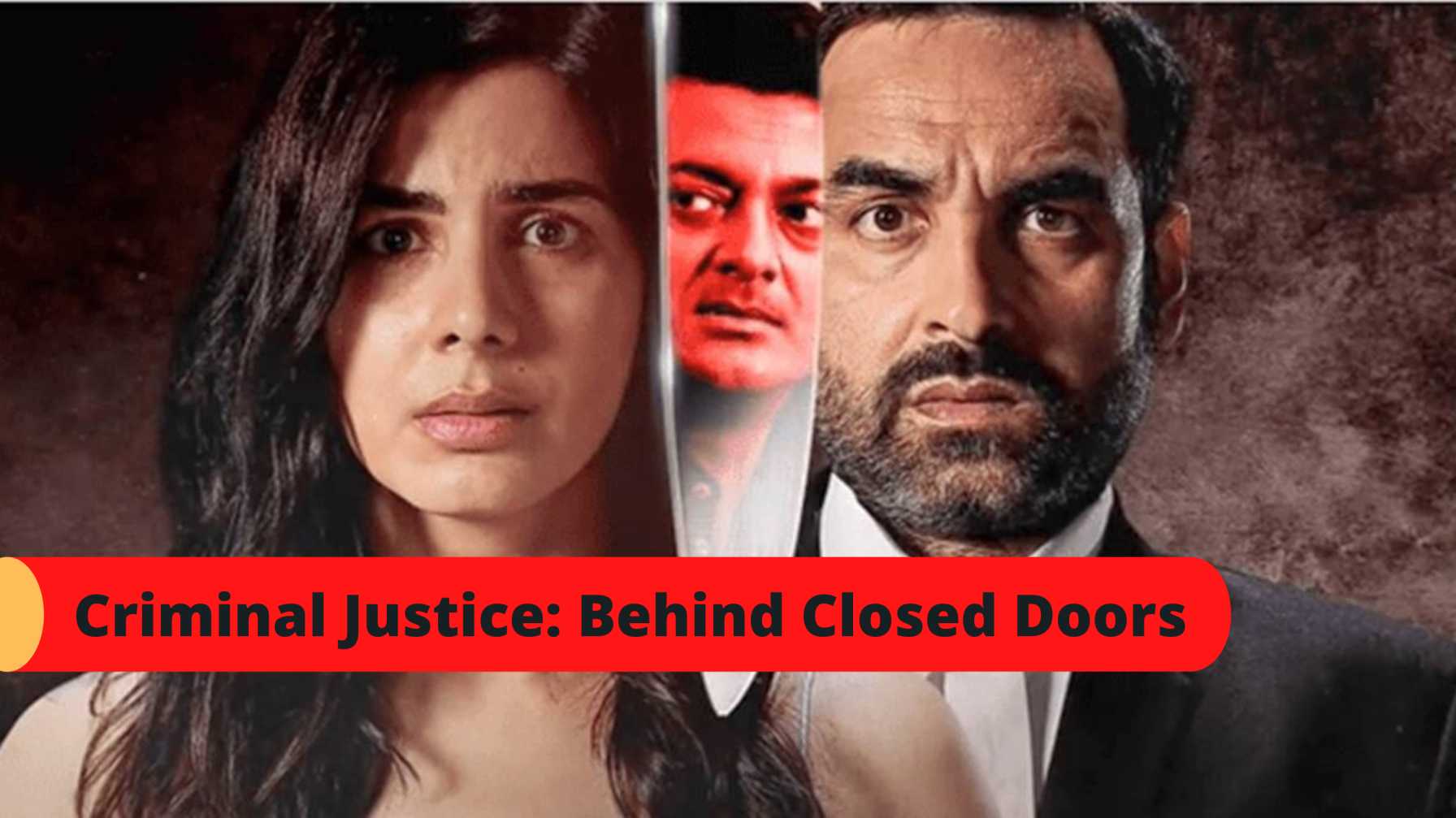 A Comprehensive List of Best Hotstar Web Series In Hindi
Even though Hotstar is one of the major players in the OTT world, it is surprising that the number of original Indian web series on Hotstar is far less than its competitors. One might make the quality vs quantity argument but not all Hotstar web series have quite nailed it to be honest. For those who like watching everything, we've divided Hotstar web series list into two categories,
Hotstar Web Series In Hindi that are worth your time.
Special Ops 1.5: The Himmat Story
Neeraj Pandey created and directed Special Ops 1.5: The Himmat Story, an Indian Hindi-language action espionage thriller streaming television series for Disney+ Hotstar. The show, which is set within the Special Ops Universe and stars Kay Kay Menon as the titular Himmat Singh, aired on November 12, 2021. As far as ratings go, it is the best rated hindi tv series on Hotstar.
Grahan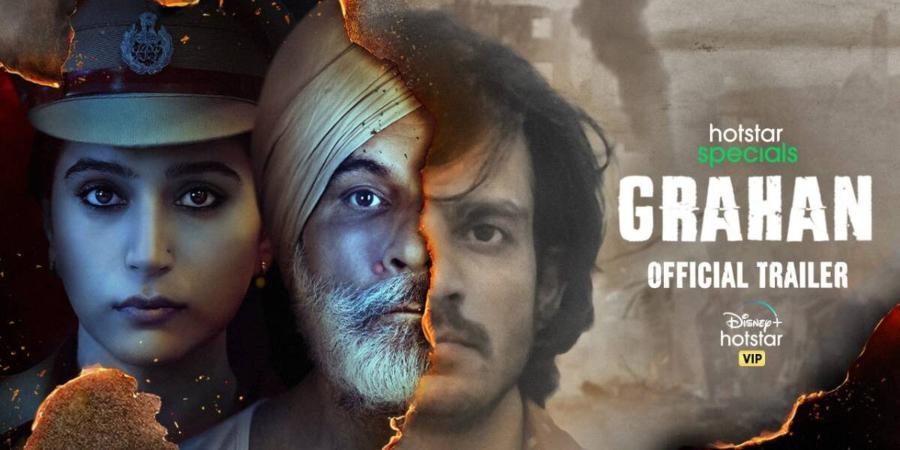 'Grahan' is a Hotstar web series based on Satya Vyas' popular Hindi novel 'Chaurasi.' In reality, 'Chaurasi' is a love story. The riots of 1984 are in the backdrop. The setting for this narrative is Bokaro, Jharkhand. To stop a Sikh family from being slaughtered in a riot, a young child does something unusual.  This is the peg on which a stack of misunderstandings is hung. The difficulty is that if we say this, we will be giving major series spoilers. It's even better if you see it in the series.
Special OPS
Special OPS is one of Hotstar's most well-executed and well-filmed Hotstar web series in the country. The nicest aspect is that you get to see someone as accomplished as Kay Kay Menon take on a character she has never played before. The story is told through the life of Himmat Singh, who has to deal with two decades of nationalist events as well as some undercover espionage missions in the background.
Criminal Justice
This Indian criminal thriller is based on the same-named BBC drama. Jackie Shroff, Vikrant Massey, Pankaj Tripathi, Anupriya Goenka, and Mita Vashist feature in Tigmanshu Dhulia's film. The show has a good mix of thrills, drama, and crime, and it will keep you on the edge of your seat the entire time. Aditya is charged with murder after a girl dies in his cab after a narcotics encounter and one night stand. When he wakes up, the girl is dead, and he has a knife in his hands. He needs to figure out what happened that night and establish his innocence to the police and the legal system before it's too late and he's locked away.
November Story
Tamannaah Bhatia stars in the upcoming online series The November Story. Ananda Vikatan is in charge of the production. According to reports, the November narrative is a criminal thriller helmed by Ram Subramaniam. The series' initial release date has yet to be announced. The show, on the other hand, would be shot in Tamil. The show will be the actress's digital debut, as she tries her hand on the digital circuit with her peers. The plot centres around a father's relationship with his daughter. Tamannaah attempts to save his father's reputation in this female-oriented web serial. It will be fascinating to see how the narrative progresses.
Aarya
Ram Madhvani and Sandeep Modi created Aarya, an Indian crime and drama best Hindi web series on Hotstar. Endemol Shine India and Ram Madhavani Films are producing this hotstar web series in hindi, which stars Sushmita Sen in the title role. For those who have never seen Sushmita Sen outside of her usual role, seeing her as Aarya may come as a surprise. The show is extremely good, however we can't call it rare—Sen has done an excellent job portraying the stolid character, but it isn't historically accurate. Aarya is not one of the many criminal thrillers available on the internet that we would recommend, but if you do decide to watch it, you will not be disappointed.
City of Dreams
After an assassination attempt against Mumbai's most divisive political figure, multiple lives collide. A single stone tossed into an apparently calm lake causes a cascade of waves that influence everyone and cause harm to many. The narrative of the Gaikwad family rivalry, which erupts after an assassination attempt on a divisive political figure, is told in 'City of Dreams.' The core of this engrossing story is a quest for dominance that blurs the lines between moral and evil.
Criminal Justice: Behind Closed Doors
Anuradha Chandra confesses to stabbing her beautiful lawyer husband one tragic night. However, this is far from a cut-and-dry situation. The second episode of the Criminal Justice franchise, Behind Closed Doors, is now available. While Pankaj Tripathi reprises his role as lawyer Madhav Mishra to take on yet another case, Kirti Kulhari takes center stage as Anuradha Chandra, who has been arrested for the death of her husband.
Triples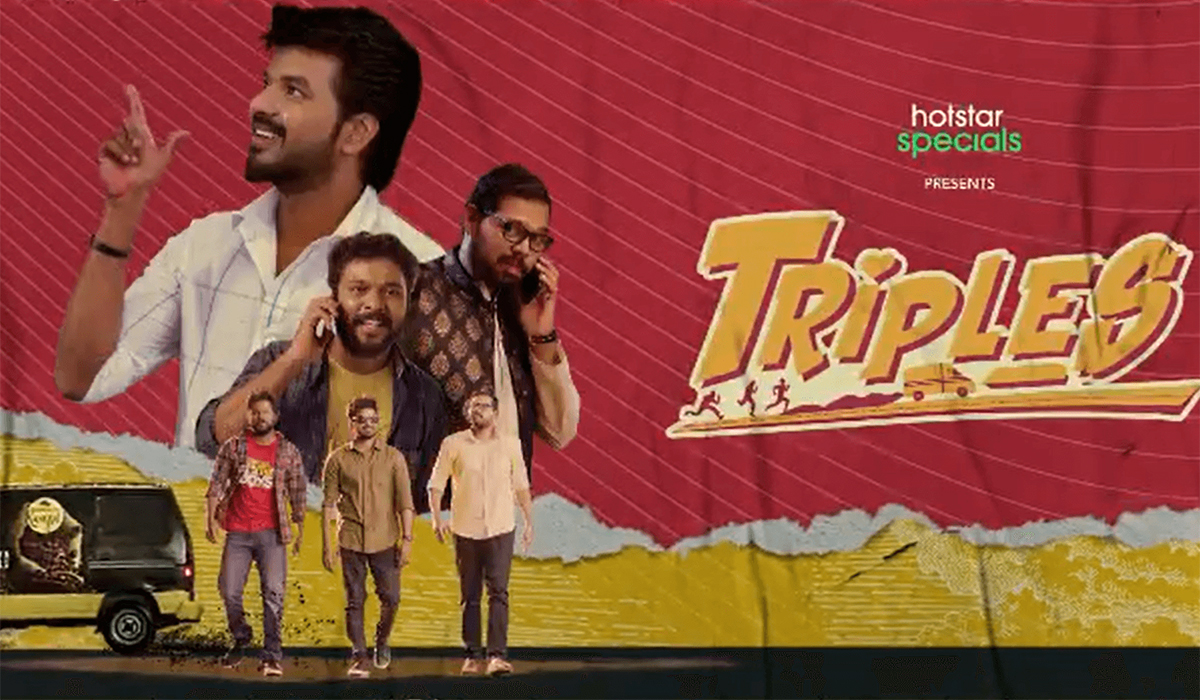 One ideal café, three closest friends. With shifty employees, irate politicians, crazed loan sharks, and exes with whys, it's anything but a cakewalk. The show was written to match Crazy Mohan's literary style, according to producer Karthik Subbaraj and director Charukesh Sekar. Crazy Mohan's theatre skits are also referenced in the names of the characters in the series.
Out of Love
Out of Love, a thriller-drama series, is the most recent release on Hotstar specials. It's another Hotstar special, this time directed by Tigmanshu Dhulia and Aijaz Khan and starring Purab Kohli and Rasika Dugal. The plot centers around Akarsh and Meera, a happily married couple until Meera sees a hair on her husband's jacket one day. She is also obsessed with learning more about the mistresses. Despite her confidant's request that she appear normal, she continues her search for evidence. Meera is determined to learn the truth about her husband's falsehoods and his affair with a younger woman as her world begins to unravel. The series has received a lot of excellent feedback and is a must-see.
Hostages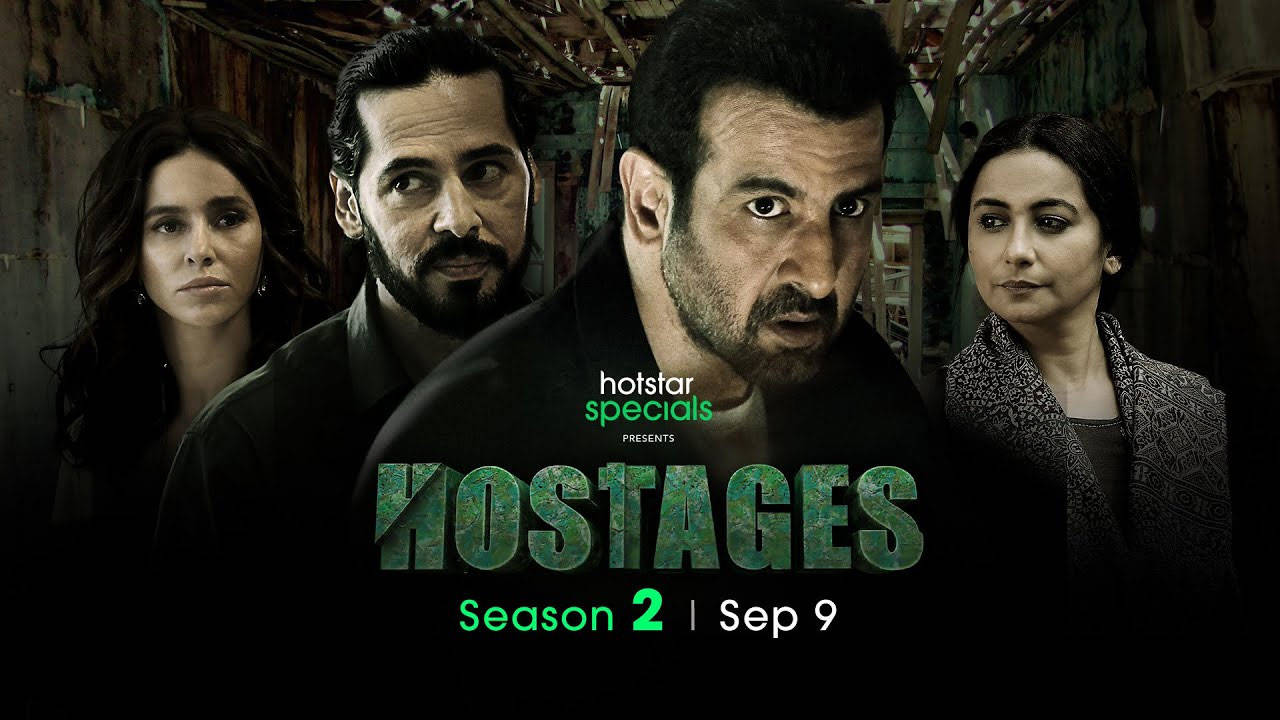 Sudhir Mishra directs the online series Hostages, which premiered on Hotstar in India. It's an official version of the same-named Israeli series. Tisca Chopra, Ronit Roy, Parvin Dabas, Aashim Gulati, and Mohan Kapoor appear in the series, which is available on Hotstar in seven Indian languages.
The Office
The Office is an Indian remake of one of the most popular BBC comedy series of all time. It's currently available on Hotstar as part of the Hotstar Specials label. Wilkins Chawla's office branch is the focus of the series. Jagdeep Chaddha portrays a boss in a 9-to-5 office environment. Mr. Chaddha strives to keep his staff' morale good at all times. Unlike other employers, he is very familiar with his employees and seeks to make friends with them. His weak jokes and futile attempts at friendliness, on the other hand, never fail to impress and bore his staff. Their oddball workplace story strives to deliver clean, rational laughter to your screen. If you are a die-hard fan of the original series, though, it will be a bizarre experience.
Hotstar Web Series That Are Average Or Below Average
Just like Netflix or Amazon Prime, Hotstar too has not cracked the formula of avoiding the mediocrity. Some Hotstar web series are below par and can be avoided. The below list is a personal opinion and may not reflect the mass rating. Here's a list of Hotstar web series that are average or below average :
Hundred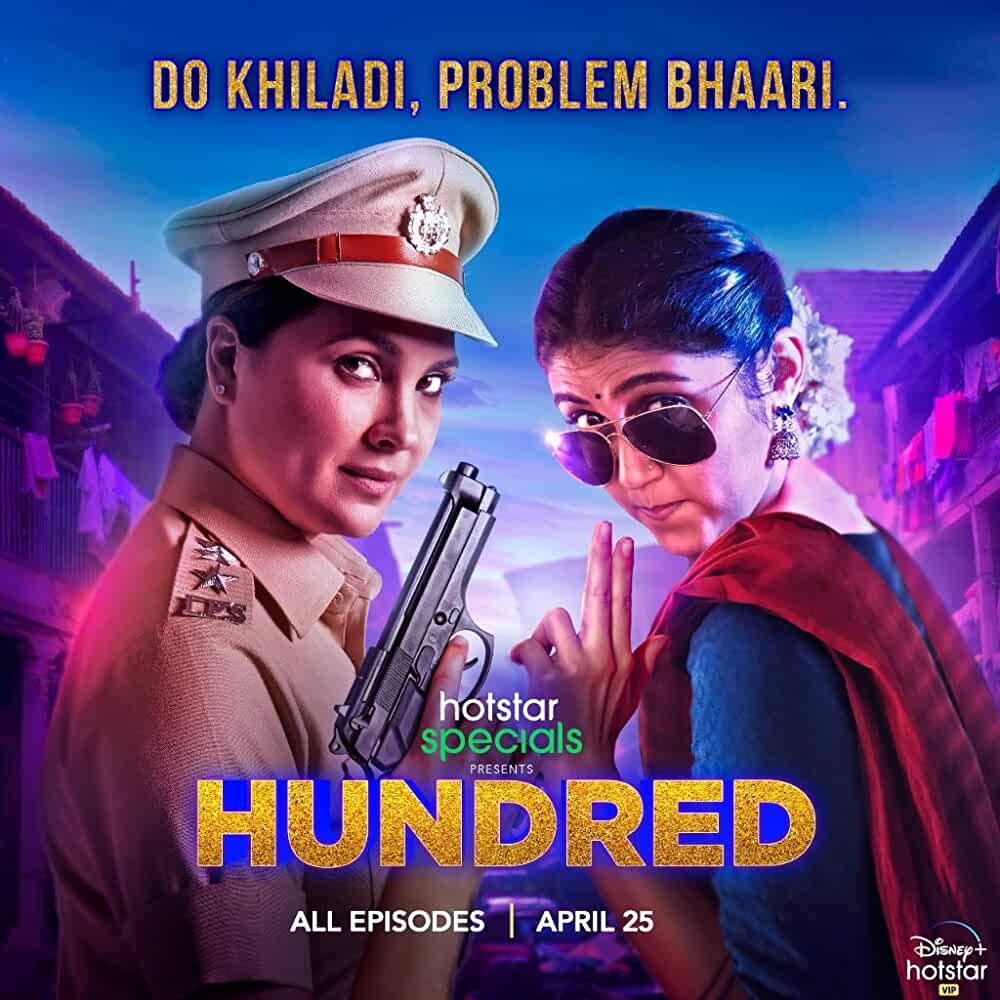 An unapologetic and frustrated ACP teams up with an honest civil servant to achieve their individual goals.
Hundred is an Indian action comedy series directed by Ruchi Narain, Ashutosh Shah, and Taher Shabbir and starring Lara Dutta and Rinku Rajguru.
 Live Telecast
, Kajal's performance and the storyline will make you wonder what was going through Venkat's mind when he directed the series. The profanity and inappropriate jokes make this a difficult film to watch. Venkat and the rest of the crew will wish to forget about this adventure as soon as possible.
OK Computer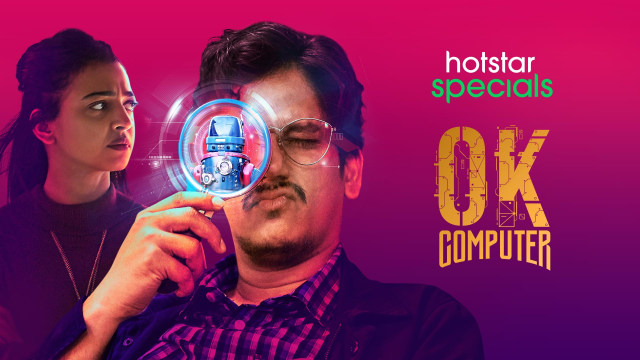 First and foremost, Science Fiction is not everyone's cup of tea. Many people are unaware of its profundity because it is one of the most intricate genres we have. This is one of the best Indian-made series for Indian audiences. Many of the characters, particularly those played by Jackie Shroff, Kani Kusruti, and Vijay Verma, stand out in the series. This series will only be understood and appreciated by true sci-fi lovers, in my opinion.
1962: The War in the Hills
Mahesh Manjrekar wrote and directed 1962: The War in the Hills, an Indian Hindi-language war drama streaming-television series for Disney+ Hotstar. Abhay Deol, Sumeet Vyas, Rohan Gandotra, Mahie Gill, and Akash Thosar star in the series, which is based on the 1962 Sino-Indian war. One would expect a war based series to be emotionally stimulating but 1962 is a below par series. Not the best of Mahesh Manjrekar or Abhay Deol.
The Empire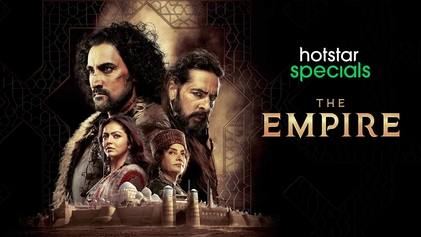 The Empire is an Indian historical fiction period drama streaming television series developed by Nikkhil Advani and directed by Mitakshara Kumar for Disney+ Hotstar, based on Alex Rutherford's novel series Empire of the Moghul. On August 27, 2021, the series premiered on Disney+ Hotstar. The Empire is not really the best hindi series on Hotstar, in fact it turned out to be the worst rated series on hotstar.
We try to review and rank as many as web series as possible and give our feedback so that our readers get the best experience. If you liked this article, do explore our OTT Category for more such articles.