Con films are stylish, entertaining, and a lot of fun to watch. These films leave us astonished, yet satisfied and surprised, with ingenious plots, scheming tricksters, skillful hands, shark eyes, and happy twists. Did you realize that several of these films are based on true stories? If you're interested in learning more about these kind of films, you've come to the perfect spot. Here's a list of Netflix's best con movies and episodes that are now accessible to watch:
Body of Lies (2008)

Ridley Scott's action thriller film 'Body of Lies' stars Leonardo DiCaprio, Russell Crowe, and Mark Strong as the main characters. The narrative of this film brings us to the Middle East, where the CIA and Jordanian Intelligence work together to apprehend Al-Saleem, a prominent terrorist. When the officials are unable to locate the elusive objective and are confronted with variations in their operating procedures, the complicated job becomes even more frustrating. This film is packed with lies, deception, bodies, and all of the weaponry of modern warfare, making it a compelling viewing.
Dynasty (2017-)

The American drama television series 'Dynasty' is a reboot of the 1980s show of the same name. The Carrington family is the focus of the sitcom, which was created by Josh Schwartz, Stephanie Savage, and Sallie Patrick. Fallon Carrington is not pleased when she learns that her rich father, Blake, is engaged to her arch-enemy Cristal. Cristal and Fallon are both employees of the Carrington family business. As a result, she devises a scheme to undermine the engagement. Unfortunately for Fallon, her scheme backfires, and she loses her job. Now, more motivated than ever, she joins up with Blake's opponent and a former employee, Jeff Comby, to devise new schemes.
Cristal's nephew, Sam, arrives on the other side, and he establishes a romantic relationship with Fallon's brother Steven. When Cristal's previous boyfriend is found inexplicably dead, the Carringtons are once again compelled to band together and portray a united front to the world. This arrangement, however, does not survive long. Alexis, Blake's ex-wife, soon returns to the mansion with her own agenda.
Fyre: The Greatest Party That Never Happened (2019)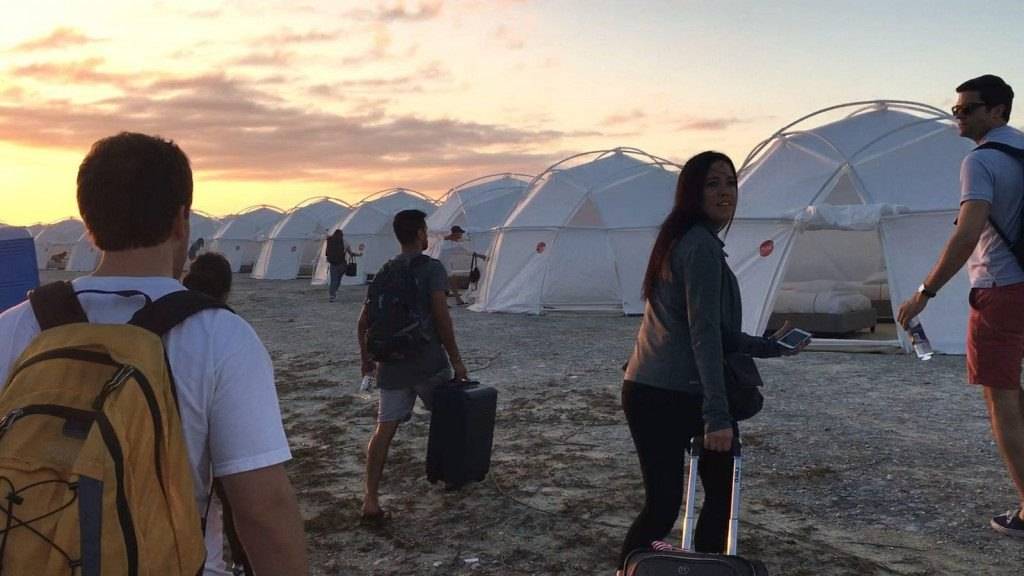 The documentary 'Fyre: The Greatest Party That Never Happened' debuted on Netflix in 2019 and chronicles the 2017 Fyre Festival's failure. The happenings of the legendary festival, which was once touted as a rich musical concert to be held on a lavish private island, are chronicled in this documentary. Customers who purchased tickets could party with supermodels, drink champagne, and stay in luxurious villas in the magnificent Bahamas, according to Instagram pictures and social media channels. The entire show, though, was a farce. When the guests came, all they saw were empty tents and no means of transportation. McFarland, the pompous host who was drowning in debt, was ultimately apprehended and imprisoned. This film investigates the events that led to the accident.
Imposters (2017-)

On February 7, 2017, the Bravo Cable Network premiered 'Imposters,' a gritty, compelling, and amusing dark comedy TV series. Maddie, a con artist who swindle men and women by trapping them in relationships, is at the center of the story. She not only takes their possessions, but she also breaks their hearts. Maddie has tormented and played with the emotions of several victims along the way, and she is dangerous, charming, and crafty. However, she finds her equal when she meets Patrick, her potential love interest. Meanwhile, Ezra, Richard, and Jules, three of her former targets, band together and vow to track her down and take their vengeance. However, each of these characters rediscovers themselves along the process, uncovering hidden desires and secrets they were previously ignorant of.
No Good Nick (2019-)

David H. Steinberg and Keetgi Kogan created the comedy online television series "No Good Nick." The show premiered on Netflix on April 15, 2019, and stars Siena Agudong, Lauren Lindsey Donzis, Kalama Epstein, Melissa Joan Hart, and Sean Astin. It revolves around a family whose lives are turned upside down when they are approached by a street smart young girl who claims to be a distant relative and comes on their doorsteps. 'No Good Nick,' according to the synopsis, is about Nicole, a 13-year-old who "infiltrates a family with the purpose of exacting revenge on them for unwittingly wrecking her life." As she integrates into the family's existence, she begins to form ties with and affection for the members. So, do you think she'll be able to carry out her plans? Or do feelings get in the way? To find out, watch the series!
Pickpockets (2018)

'Pickpockets,' which was released in 2018, chronicles the lives of two adolescent criminals and best friends, Fresh and Doggy, who rely on petty crime on the streets of Bogota to make ends meet. Their strategy usually entails robbing wealthy people and bringing their loot to the boss, who then gives them a tiny cut. Despite the fact that they are adept at their professions, they have recently turned to committing acts of violence, making them obvious targets for the cops.
Fortunately for the couple, they stumble upon Chucho, an accomplished pickpocket. He sees their potential and offers to help them develop it. The trio quickly proceeds to score more stuff, ranging from jewels to tablets to large wads of cash, with the help of a third recruit, Juana. They still have to provide Chucho a big portion of their earnings, so they plan to phase him out gradually. This proves to be a major struggle and puts Fresh and Doggy's friendship to the test, as they have opposing perspectives on life. While Fresh utilizes his money to support his family, Doggy is just interested in becoming wealthy. They now have to deal with more serious threats as they discover that large sums of money come with even larger risks. 'Pickpockets,' a classic criminal and con artist drama, is a must-see.
Race 2 (2013)

The next film on our list is 'Race 2,' an Indian action film that was released in 2013 and is a sequel to the 2008 film 'Race.' The sequel picks up the story from the first film and introduces us to Ranvir, who travels to Turkey and meets and befriends rich mobster Armaan. Later on, we learn that the whole thing was a con.
The Departed (2006)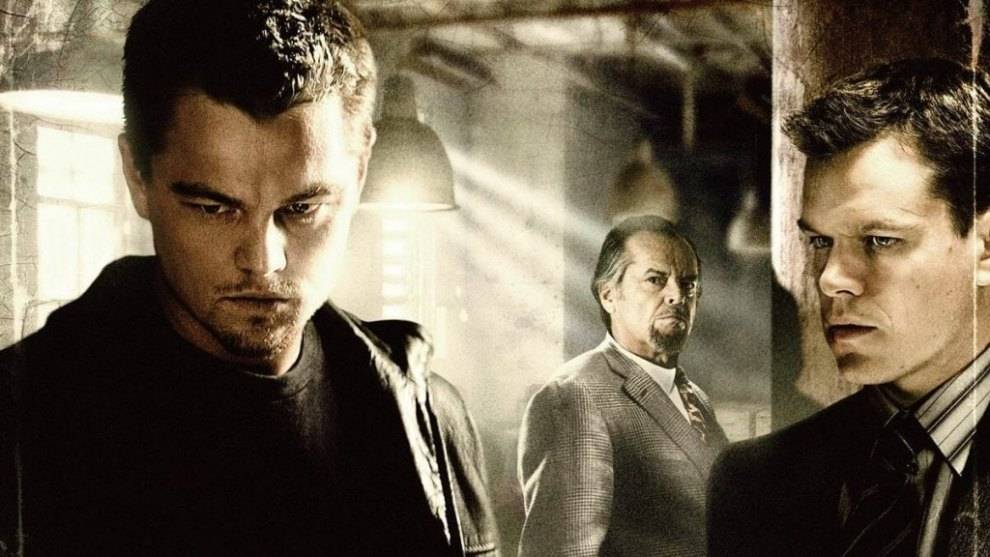 'The Departed,' directed by Martin Scorsese and based on a screenplay by William Monahan, was released in 2006. This picture, which starred Leonardo DiCaprio, Matt Damon, Jack Nicholson, and Mark Wahlberg, was a critical and commercial triumph upon its debut. It has won a number of prizes, including four Oscars at the 79th Academy Awards.
The plot is set in South Boston, where there is an ongoing war between the state police and organized crime. It is a remake of the original film titled 'Infernal Affairs.' While Billy Costigan is assigned to go undercover and infiltrate the mob syndicate for Frank Costello, a novice criminal by the name of Colin Sullivan is acquiring power and control in the Special Investigation Unit by posing as a state police officer. As demands increase and personal concerns threaten to overwhelm both of these infiltrators, the risk of being exposed in front of their adversaries grows. They must track each other down in this race against time in order to save their own skins.
The Saint (2017)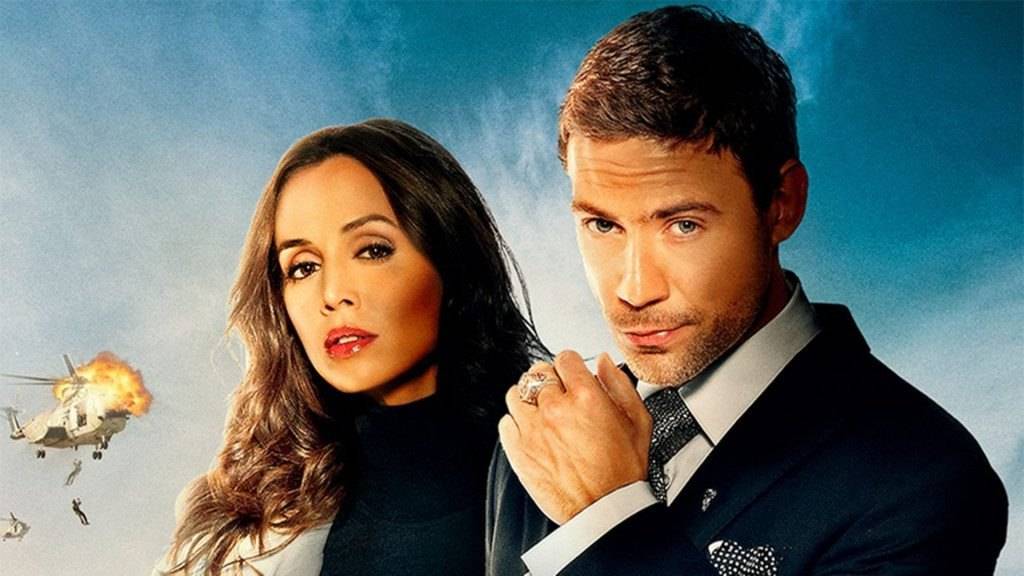 The Saint, an espionage thriller television film directed by Ernie Barbarash and starring Adam Rayner as Simon Templar, was released in 2017. The film follows Templar alias The Saint, a world-famous thief and con artist who is hired by a wealthy father to locate his kidnapped daughter. Now, Templar must not only elude the authorities, but also confront a horrible mystery from his past in order to accomplish this.
Our Team DCS includes 5 different writers proficient in English and research based Content Writing. We allow them and encourage them to follow the Entertainment news all day long. Our posts, listicles and even the exclusives are a result of their hard work.