Actress Katee Sackhoff, who had prominent roles in two big franchises, is perhaps the present sci-fi empress. The Battlestar Galactica relaunch on SyFy launched the Portland, Oregon native to fame in 2003 as Kara "Starbuck" Thrace, turning her into an instant sensation. Sackhoff already had one of television's most recognisable popular shows on her portfolio, but she would later go on to enjoy success in both film and television, although her biggest role was yet to come.
Sackhoff gained a following across genres after Galactica's finale thanks to her ability to portray powerful characters in a wide range of films and television shows. Sackhoff has a diverse acting background that includes roles in comedies, dramas, and horror films. To further cement her image as a pop culture legend, she even played herself in two episodes of The Big Bang Theory.
In 2012, Sackhoff voiced the part of Bo-Katan Kryze in Star Wars: The Clone Wars, among other characters in animation and video games. She was recast by Lucasfilm for The Mandalorian in 2020, making history as the first voice actor to transition to live-action performance. Her performance was merely the most recent high point in a triumph that has lasted for more than two decades. The top Katee Sackhoff roles from both cinema and television are listed below, in order of quality.
24 (Season 8, 2010)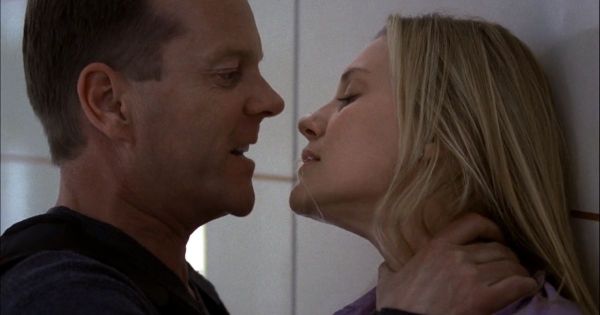 In the eighth season of the television series 24, Jack Bauer (Kiefer Sutherland) is once again protecting the world from a Russian assassination plot and preventing a terrorist dirty bomb from detonating in America. Dana Walsh, a researcher at CTU in New York City, is portrayed by Sackhoff. Walsh is on Jack's list since it turns out that she is a mole for the Russians (there's ALWAYS a CTU mole, it seems). Sackhoff plays the part with delectable evilness, and her confrontation with Jack is one of the season's most rewarding scenes.
Battlestar Galactica (2003-2009)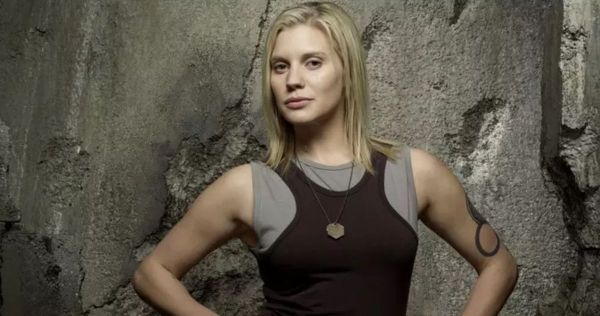 Hardcore fans were shocked to learn that Battlestar Galactica was a reboot and not a continuation when it was first revealed that it will return to television in December 2003. They were also outraged that Dirk Benedict, who played Starbuck in the original 1978–1979 series, had switched genders with Boomer and other beloved characters in the programme. Starbuck was changed to Captain Kara "Starbuck" Thrace in producer Ronald D. Moore's reimagining, with Sackhoff playing the part. With the release of the miniseries that served as a pilot, all doubts about the show and its cast, however, vanished as Galactica received acclaim for its unique twists and realistic take on the original.
Fans praised Sackhoff for her portrayal of the character, which combined a more intricate past with the brazen demeanour of Benedict's interpretation. Sackhoff's ability to take one of the most well-known characters in contemporary sci-fi and make her own for Galactica is an accomplishment that cannot be underestimated, even though some of her other parts may have allowed her to demonstrate her breadth as an actress.
One could argue that the reason the Galactica series was successful overall—in spite of having a stellar ensemble that featured Edward James Olmos, Mary McDonnell, and Jamie Bamber—was because to Sackhoff's Starbuck, who grew to be one of the show's most well-liked characters. Due of this, Battlestar Galactica is by far her strongest performance to date.
Girl Flu, (2016)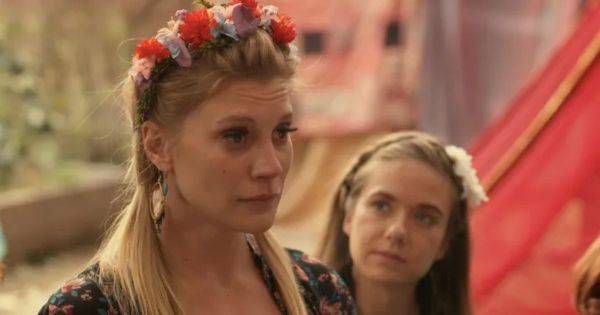 Sackhoff portrays Jenny, an irresponsible, carefree single mother who is in over her head trying to raise her 12-year-old daughter Robin (Jade Pettyjohn), who everyone refers to as Bird, in the endearing independent comedy Girl Flu. The worst week of Bird's life, complete with pre-teen angst, pot smoking, and some theft, begins when she gets her first period (while sporting white jeans at a school event, no less). Jenny also had a bad week as she searches for a way to connect with Bird and support her at this trying time in her life.
Sackhoff delivers a grounded, moving performance in a drama with a hint of a Judy Blume vibe that is equal parts appealing and aggravating. She complements Pettyjohn's excellent performance perfectly, and the movie has some genuinely funny parts. This features a scene where Sackhoff's Jenny, who is upset with her daughter, tries to abandon her at a fire station using the Safe Haven law, surprising the firefighters who were expecting to take in a baby rather than an unwanted teen.
Longmire (2012-2017)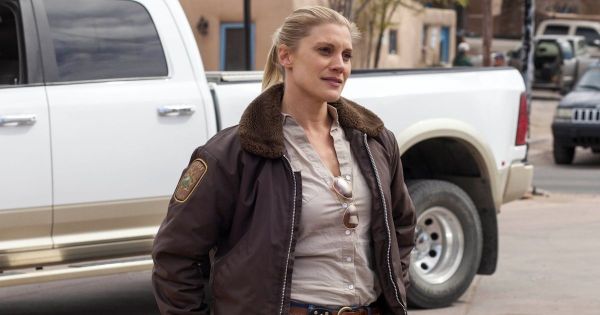 Victoria "Vic" Moretti, a constable in Absaroka County, Wyoming, is the character that Sackhoff played on the extremely underappreciated crime drama series Longmire. After reporting a corrupt officer, Vic quit her work as a police detective in Philadelphia and moved to Wyoming in an effort to start again. Vic makes friends with her coworkers and her widowed boss, Walt Longmire (Robert Taylor), who over time grows particularly attached to her despite the abrupt shift of landscape and culture.
Based on the well-known series of mystery novels by Craig Johnson, Longmire allowed its cast, which featured Lou Diamond Phillips and Cassidy Freeman, the chance to grow into their roles through excellent writing and a tonne of drama. Fans of the show got quite interested on whether Vic played by Sackhoff and Walt by Taylor would ever get together. While we won't give anything away, the final episodes are fantastic. All six seasons of the show, which debuted on A&E in 2012 and later migrated to Netflix, are now accessible to stream.
Oculus (2013)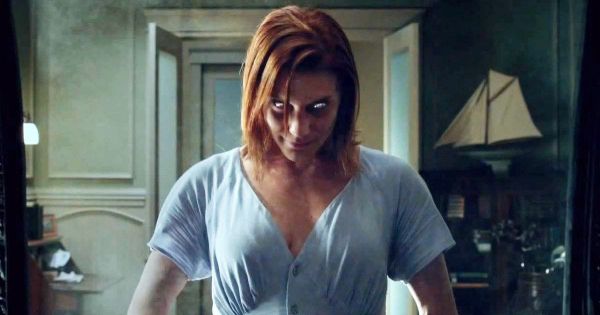 In the unsettling supernatural horror thriller Oculus, Karen Gillian (Marvel's Guardians of the Galaxy) plays Kaylie and Brenton Thwaites plays Tim. The two siblings are on a mission to destroy a haunted mirror that killed their parents when they were kids, Alan (Rory Cochrane) and Marie (Sackhoff). The mirror kills by warping a person's mind and possessing them, forcing them to kill or be killed. It's not as simple as it seems (you just can't pound the thing).
Through a series of flashbacks, we see Sackhoff's portrayal of Marie start to lose her mind. Her performance is unsettling, especially when she reappears to stalk her grown children with glowing eyes. She really makes the movie's premise come alive; after all, a killer mirror doesn't sound that terrifying. This Blumhouse show is incredibly well done, and the entire cast gives some standout performances.
Riddick (2013)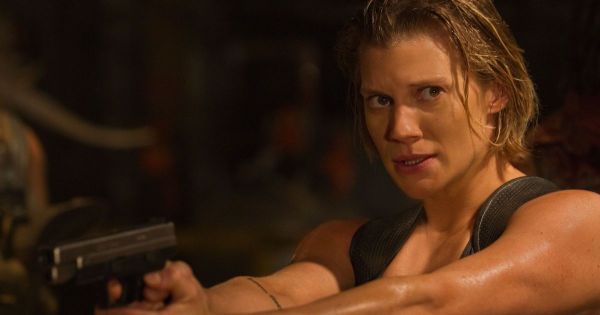 The third movie in the Pitch Black series, Riddick, was released in 2013 and marks actor Vin Diesel's comeback to the series after 2004's The Chronicles of Riddick. Sackhoff joined the cast as Dahl, a mercenary on the prowl for Riddick, who won't go down without a fight, in order to collect a bounty on him. The movie was well-liked by viewers since it faithfully recreated the mood and style of the original. As Sackhoff's first sci-fi production since Battlestar Galactica ended in 2009, Riddick was significant for her career since it showed she could still carry off hard-core action parts.
Tell (2014)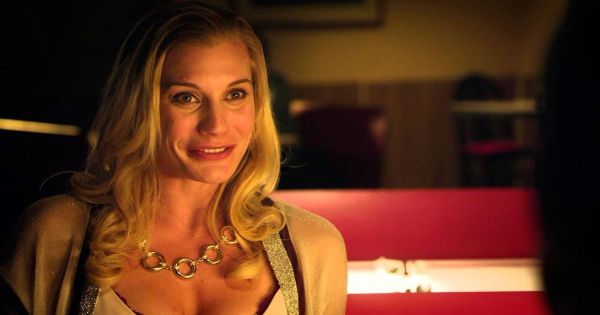 In the 2014 criminal drama Tell, which also starred Milo Ventimiglia (This Is Us, Rocky Balboa), Sackhoff played the lead role. Beverly, the impetuous and unstable wife of Tell (Ventimiglia), is portrayed by Sackhoff, and she serves as a decent counterbalance by making his life more difficult. When Tell becomes involved in a bank robbery gone bad, he ends up being the key to recovering a million dollars that was lost in the theft. Everyone, from the police to the robbers to Beverly herself, believes Tell is concealing a hint as to where the money is hidden, making him a target. The picture has a strong ensemble, including Jason Lee, Robert Patrick, and Alan Tudyk, but its tone is inconsistent, despite Sackhoff's strong performance in a role that differs from her prior work.
The Education of Max Bickford (2001-2002)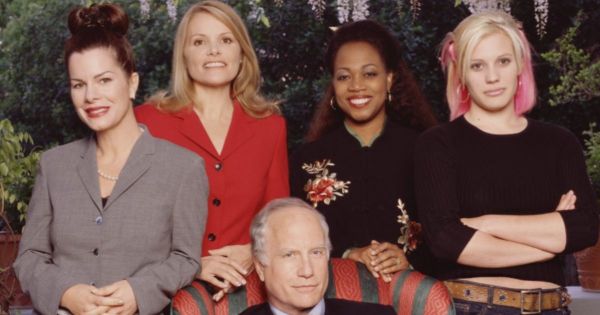 When CBS aired The Education of Max Bickford in September 2001, it appeared like a sure thing would be a drama series starring the renowned Richard Dreyfuss (Jaws). Even though it only had one season and couldn't sustain a following, it gave Sackhoff a prominent role early in her career. Sackhoff played Dreyfuss's daughter Nell, a college student and aspiring musician who performed the role of the widowed professor at a women's institution. Sackhoff demonstrated the potential to become a star in her first significant role for American network television as the independent and free-spirited Nell, who frequently acts as her father's sounding board.
The Flash (2017-2020)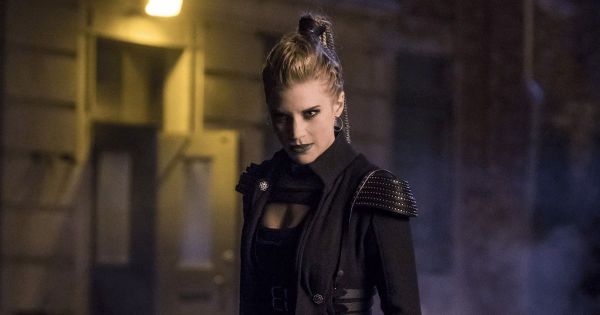 Sackhoff makes it seem simple to portray a comic book villain without coming off as ludicrous. Despite only appearing in six episodes of The Flash on the CW, she won over fans with her portrayal of Amunet Black. Amunet was a former stewardess who evolved into a meta-human criminal lord. She was a difficult opponent for The Flash and his team, especially once she discovered that he was really Barry Allen.
The Mandalorian (2020-2023)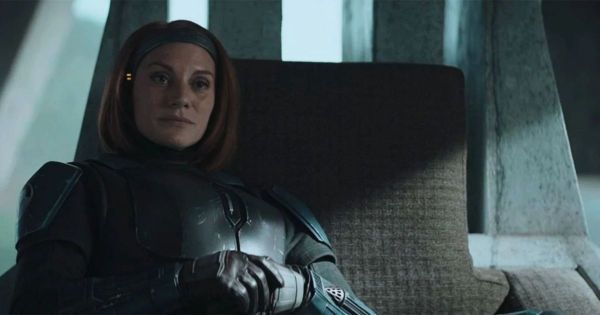 Bo-Katan Kryze is played by Katee Sackhoff in Season 3 of The Mandalorian.Beyond the little clan lead by The Armourer, Disney Platform Distribution Season 2 of The Mandalorian looked deeper into the history of Din Djarin's (Pedro Pascal) warrior tribe. Bo-Katan Kryze, a royally descended Mandalorian whose character Sackhoff voiced in the Star Wars animated series The Clone Wars and Rebels, was one among the characters who was introduced in live action as a result. She initially debuted in The Mandalorian in episode 11 of season 2, "The Heiress," in which it was revealed that Bo-Katan was the head of a clan of Mandalorians determined to retake their native planet of Mandalore. Following the purging and near destruction of her home planet by the Empire, Bo-Katan seeks to bring it back to its former splendour.
As Bo-Katan leads the effort to bring Mandalorians back to their planet, Mandalore plays a crucial part in the Season 3 plot. Sackhoff had the chance to develop her character since she was a season-long participant. As Bo-Katan's destiny unfolds in Season 4, the plot will probably focus considerably more on Mandalore, making Sackhoff an even more prominent character. Sackhoff's most well-known part to date may be that of The Mandalorian, but she also had the chance to shine in two other roles.