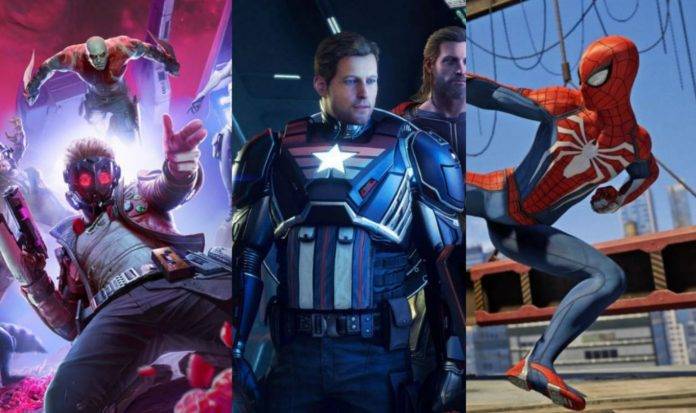 10 Best Marvel Games For PS4 2022 | Ultimate Gaming Experience
The Marvel Cinematic Universe has resulted in an increase of Marvel fans all around the world. People have long wished to take on the character and fight crime themselves, but this is obviously impossible. However, several fantastic Marvel superhero video games now allow you to play as your favorite character. Previously, Marvel games were not up to par, but with each passing year or new Marvel game release, they have vastly improved, driving gamers insane. Should one, however, purchase every Marvel game available online? We've compiled a list of the top Marvel games on PlayStation 4.
PS4 is currently popular among gamers, and PS5 will undoubtedly be so in a few months. However, the PS4 now offers a wide range of gaming possibilities. So, to begin, here is a list of the best Marvel games for PS4. In the future, a few additional games will be launched. You can have these superhero games in your library until then. Every Marvel game we've mentioned is beautiful and wonderful in its own right. Every game is enjoyable, and you should play them all, hence none are ranked. These are also the games that we recommend for your Marvel collection.
Spider-Man, Iron Man, and other superheroes are extremely popular in films, comic books, and video games. They are really popular. Even Marvel's arcade games are fantastic and worth playing. So, what are the finest Marvel games for PS4? We're not going to discuss any other PlayStation (s) than PS4. We'll see if the recently popular game Guardians of the Galaxy makes it onto the list! or are we talking about games from the early 2000s? Again, the games listed below are not ranked, so you are free to pick your favorite. Continue reading now.
Deadpool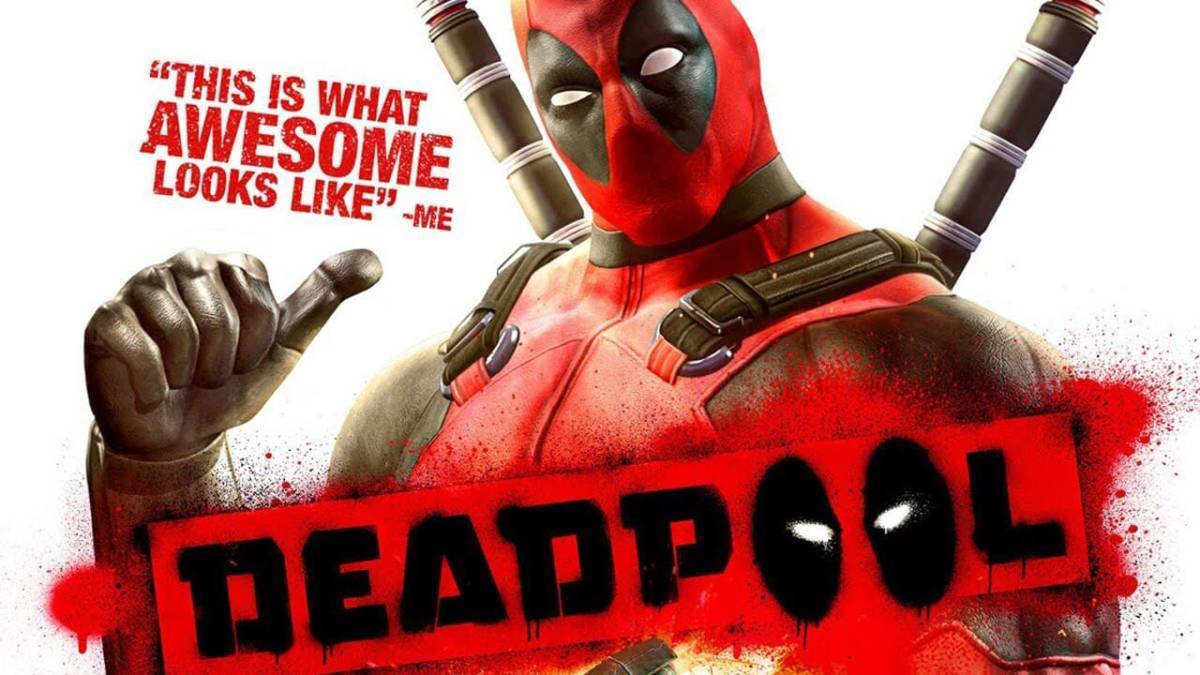 The list of Best Marvel Games for PS4 continues with Deadpool. It was developed by Activision. High Moon Studios Mercenary Technology is the game's publisher and developer. It was published on PS4 on November 17, 2015. Deadpool is a single-player action-adventure third-person shooter game.
Players in the game usually fight using melee, weapons, and guns. In addition, the more opponents the players defeat, the more points they earn. Furthermore, this game received mixed reviews, with some criticizing the playability. However, they enjoyed the game's narrative. Nonetheless, the game remains a favorite among many gamers.
Lego Marvel Super Heroes 2

Lego Marvel Super Heroes 2, a 2017 action-adventure game with single-player and multiplayer options, is a sequel to 2013's Lego Marvel Superheroes. Traveller's Tales is the game's developer, and Warner Bros Interactive Entertainment is the game's publisher.
Lego Marvel Super Heroes 2
Now, a player controls the avatar in the game from a third-person perspective, and unlike earlier Lego games, this one also allows players to battle. As a result, a player is introduced to a new mode in which they can battle a group of four characters. A puzzle-solving game will also be available.
Marvel Heroes

Iron Man, Deadpool, Captain America, and Wolverine are among the popular characters in Marvel Heroes, a 2013 game. Players can play with any of them after unlocking them all. It is a game published by Gazillion Entertainment, and it was developed by Gazillion Entertainment in collaboration with secret identity studios.
In the game, players must overcome their opponents and can unlock all of the characters described above with real money or in-game points. Furthermore, players can enhance their characters' abilities and pick between melee, rifle, explosives, and other weapons.
Marvel Puzzle Quest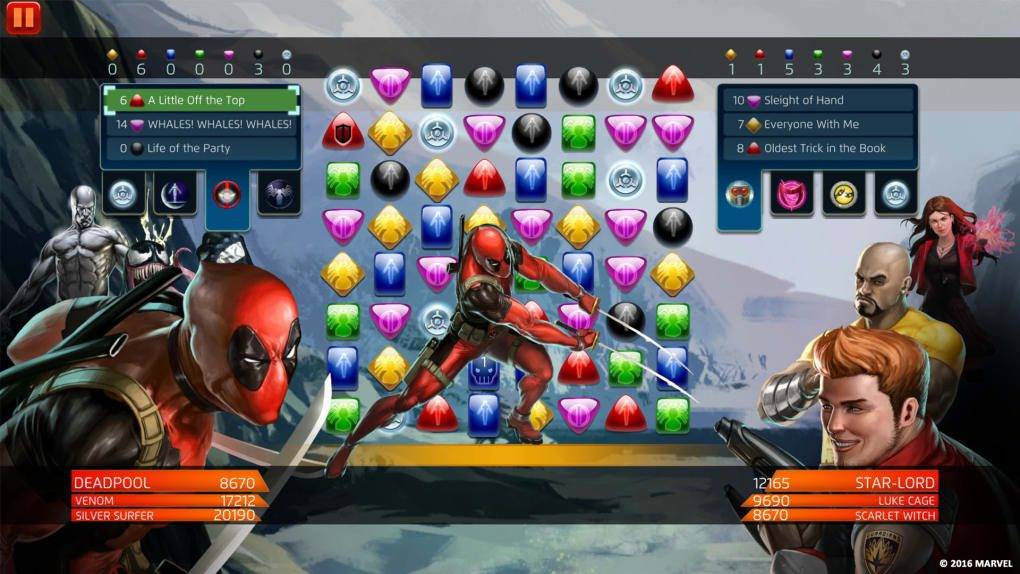 Marvel Puzzle Quest is a puzzle game that may be played in single-player or multiplayer mode. It was launched on October 3, 2013, for PS3, but on October 16, 2015 for PS4. Demiurge Studios WayForward Technologies is the game's developer, and D3 Publisher is the publisher.
It is not just compatible with the PS4, but also with Android and iOS devices. The game requires players to assemble a team of three Marvel superheroes from various stories. They can also choose a supervillain, so they'll need to put up a formidable team. The conflicts with the other teams begin now.
Marvel's Avengers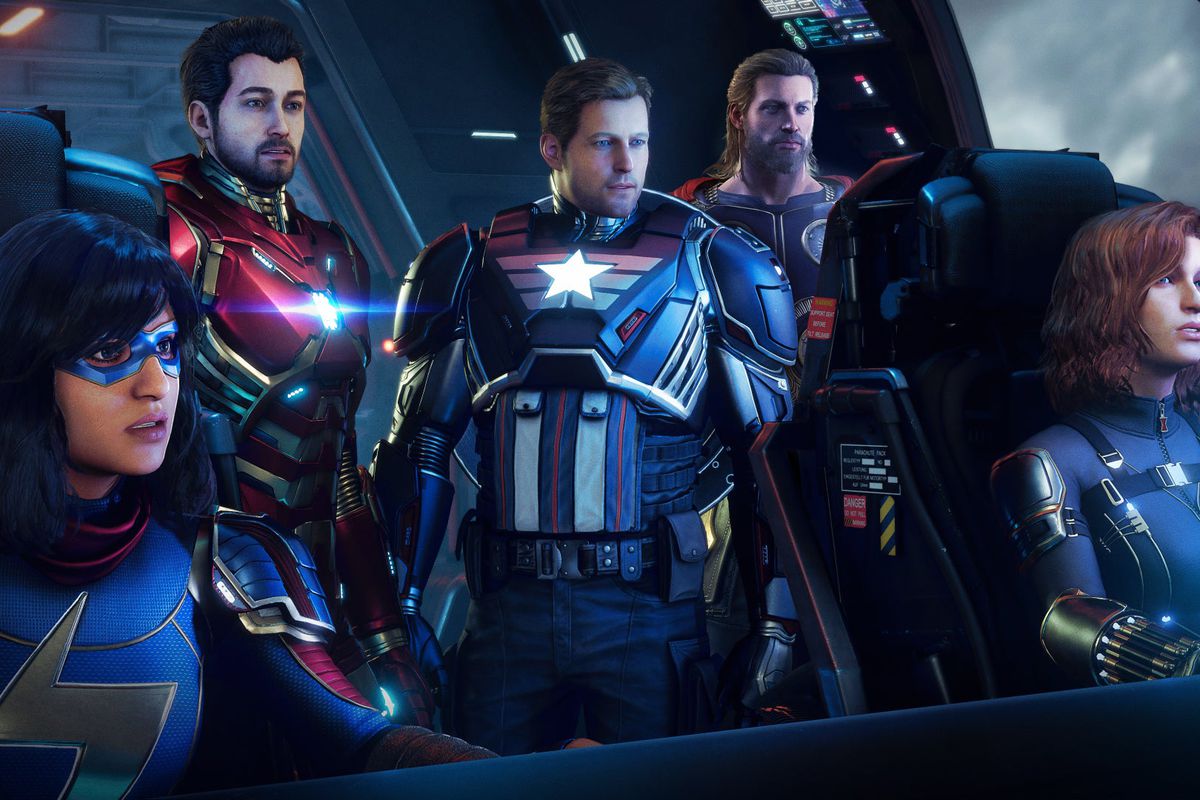 Marvel's Avengers will be released in 2020. The game was developed by Crystal Dynamics and published by Square Enix. It's an action-adventure role-playing game with a beat 'em up feel to it. Both multiplayer and single-player options are available. As a result, you can gather your pals and form your own superhero squad.
Iron Man, Captain America, Hulk, Thor, Black Widow, and Ms Marvel were among the first characters introduced. In the game, Ms Marvel (Kamala Khan) gains superhero powers on A-day, but the city is assaulted by the territory later that day. As a result, the story and number of characters grow with each update, keeping gamers interested.
Marvel's Guardians of the Galaxy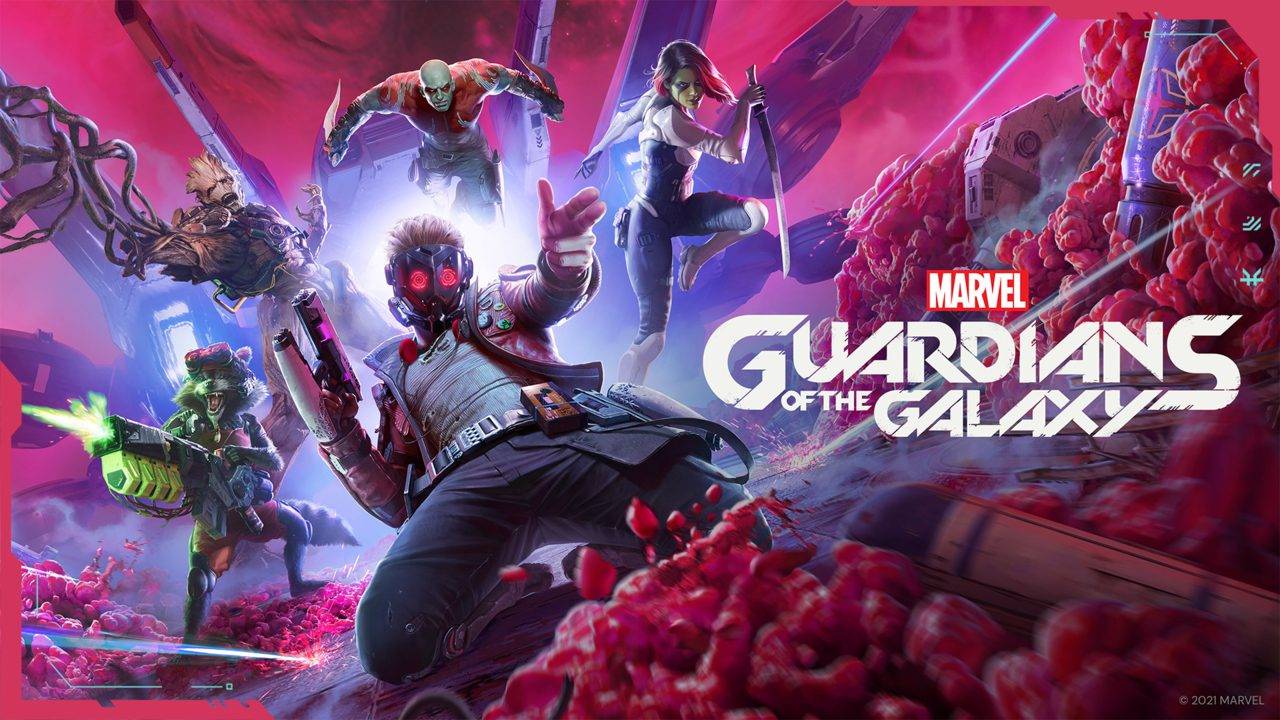 You probably guessed the next one, but let me tell you about it anyhow. Marvel's Guardians of the Galaxy is the next best Marvel game on PS4. It is a new game that was released on October 26, 2021, with Eidos-Montreal as the developer and Square Enix as the publisher.
It's a single-player action-adventure game where the user controls the character from a third-person viewpoint. In the game, the user will control and use Star-abilities. Lord's He can employ Star-skills Lord's to defeat his opponents. He can also fly thanks to Star Lord's jet boots.
Marvel's Iron Man VR

Let's move on to the most intriguing PlayStation 4 game. The PlayStation VR headset is required to play Marvel's Iron Man VR. People loved the game since it was unique and well-designed for them. As a result, it is included in the Best Marvel Games on PS4 or PS VR list.
Camouflaj is the game's developer, and Sony Interactive Entertainment is the publisher. It is a single-player aerial shooter game that was released on July 3, 2020. In addition, the character will be controlled by the player from a first-person perspective. The player will face numerous trials and powerful attacks from the adversary Ghost throughout the game.
Spider-Man

Spider-Man is a game that has gained a lot of popularity among gamers due to its story, combat, and character powers, among other things. It garnered a lot of great feedback, and many people still like it in 2022. It was launched on PS4 on September 7, 2018, and it was also released on PS5 two years later.
It's also an action-adventure game with only a single-player mode. Spider-Man has abilities in the game, and he may freely walk and jump onto the walls and skyscrapers of New York City. Within the game, he will have to fulfill different chores and missions.
Ultimate Marvel Vs Capcom 3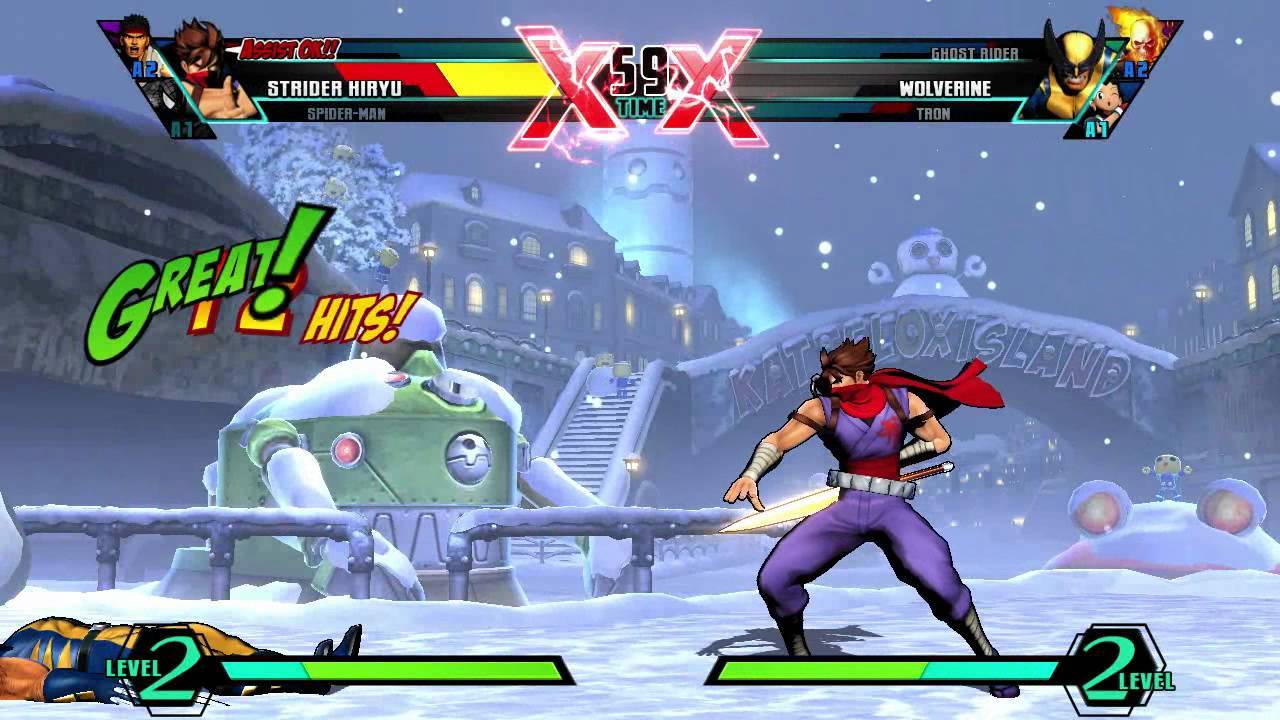 Ultimate Marvel vs Capcom 3 is next on the list of best Marvel games for PS4. Something about this game appeals to me. Even if there are other fantastic PS4 games, it was published on December 3, 2016, and many still enjoy playing it. As a result, it's an arcade-style fighting game with multiplayer and single-player options.
Furthermore, Capcom is the game's publisher. Players can choose three characters for a 1v1 battle with the adversaries in the game. In addition, the player can switch characters at any time during the game, but only with the ones he chooses.