10 Paul Bettany Movies And TV Shows You Should Definitely Watch
Here we're bringing you the top 10 movies and TV shows of Paul Bettany. This talented British actor has a long-running career in entertainment. And his work in both independent, as well as big-budget films, makes him one of the United Kingdom's most talented actors! So, get ready for a rundown of his most iconic roles in our countdown.
Paul Bettany is an English actor born in 1971 whose work in entertainment is the best-known to the recent generations in the Marvel Cinematic Universe as the voice of Jarvis and in the role of Vision. But apart from that, he has many other acting gigs we're honoring today. Did you know that Paul is married to the lovely Academy Award-winner Jennifer Connelly? They have two children together, and they're very happy. Most recently, Bettany also came to the public spotlight to defend his buddy Johnny Depp from Amber Heard's accusations in the defamation trial. But let's get back to him and his work!
In this countdown, we're including movies and television productions in which Paul Bettany has been cast either in the lead or supporting role. Bear in mind that if your favorite film isn't here, don't feel excluded. Because Paul is a very busy actor and he's been working since 1997! That means there's only so much space for his work! We're sharing with you a small synopsis of the production.
A Very British Scandal — 2021, Directed by Anne Sewitsky

A Very British Scandal is a three-episode miniseries chronicling the ghastly and real-life events of Ian Campbell —11th Duke of Argyll— and his wife Margaret —played by Claire Foy— regarding their divorce in the early 1960s. Back in that time, their case grabbed a lot of attention from the press because there were accusations of drugs, theft, abuse, physical and psychological violence, as well as abuse of the authorities. In this series, we take a look at how things were in British society.
Avengers: Infinity War — 2018, Directed by Anthony and Joe Russo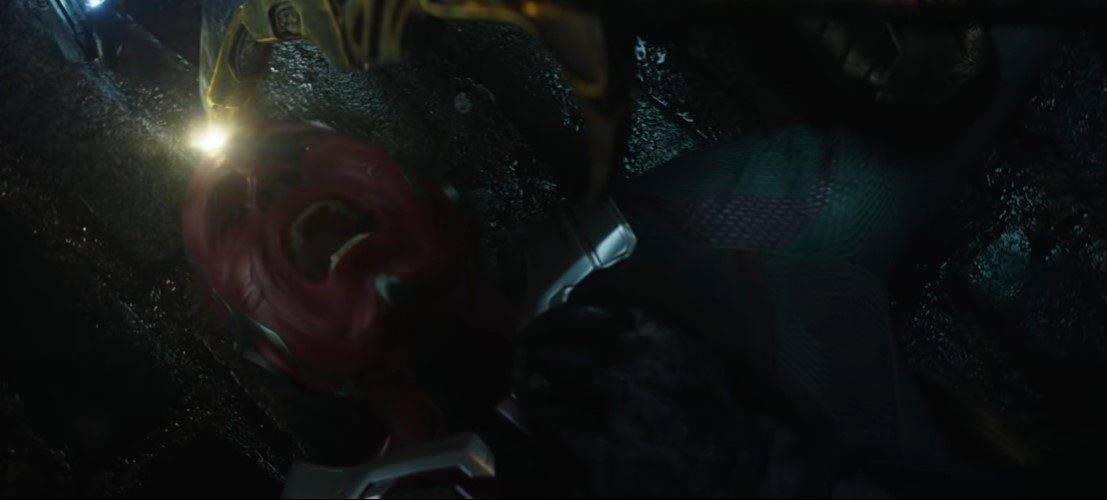 In Avengers: Infinity War, the Marvel Cinematic Universe heroes get together to defeat Thanos in his plan to get the Infinity Stones and thus create a sort of neo-Malthusian reality. Here, Bettany plays Vision alongside a great ensemble cast opposite Robert Downey Jr., Scarlett Johansson, Chris Hemsworth, Benedict Cumberbatch, Tom Holland, Zoe Saldaña, Chris Pratt, and Mark Ruffalo. It's a three-hour-long movie and one of the highest-grossing films ever made.
We hope you enjoyed this countdown of the best work in the world of entertainment by British actor Paul Bettany. Maybe after reading this, you stumbled upon movies or tv shows starring Paul Bettany that you hadn't watched. If so, please enjoy it when you see it this weekend by yourself or with your friends and family and share this article with your contacts on your preferred social media with the hashtag #PaulBettany. We're signing off wishing you a happy streaming session! See you soon!
Manhunt: Unabomber — 2017, Directed by Andrew Sodroski and Jim Clemente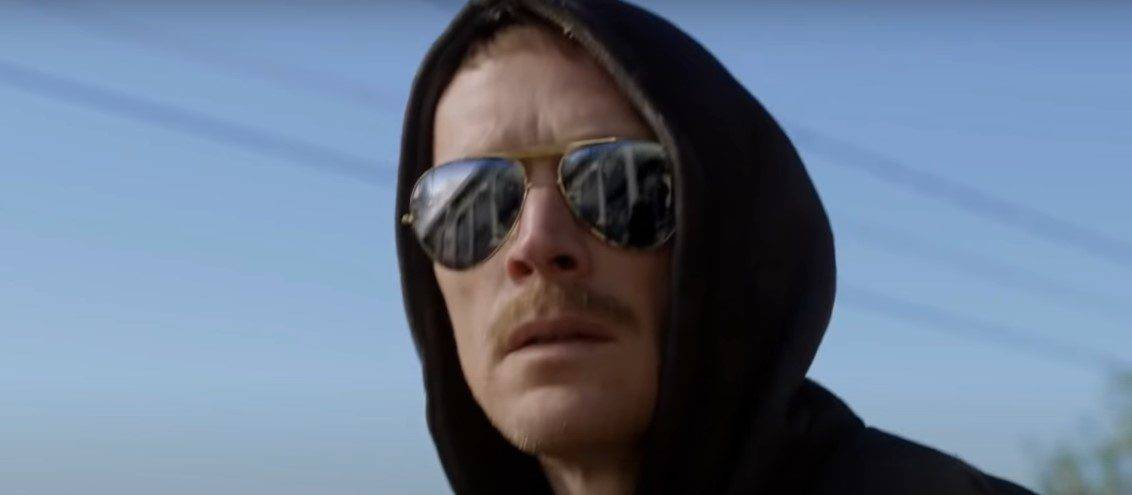 This Discovery limited series starring Paul Bettany and Sam Worthington chronicles the life and heinous work of deranged mathematician-turned domestic terrorist Ted Kaczynski. In this miniseries, Bettany masterfully interprets a madman who managed to evade American law enforcement for nearly thirty years. All while sending mailbombs that killed three people and injured dozens.
Margin Call — 2011, Directed by J.C. Chandor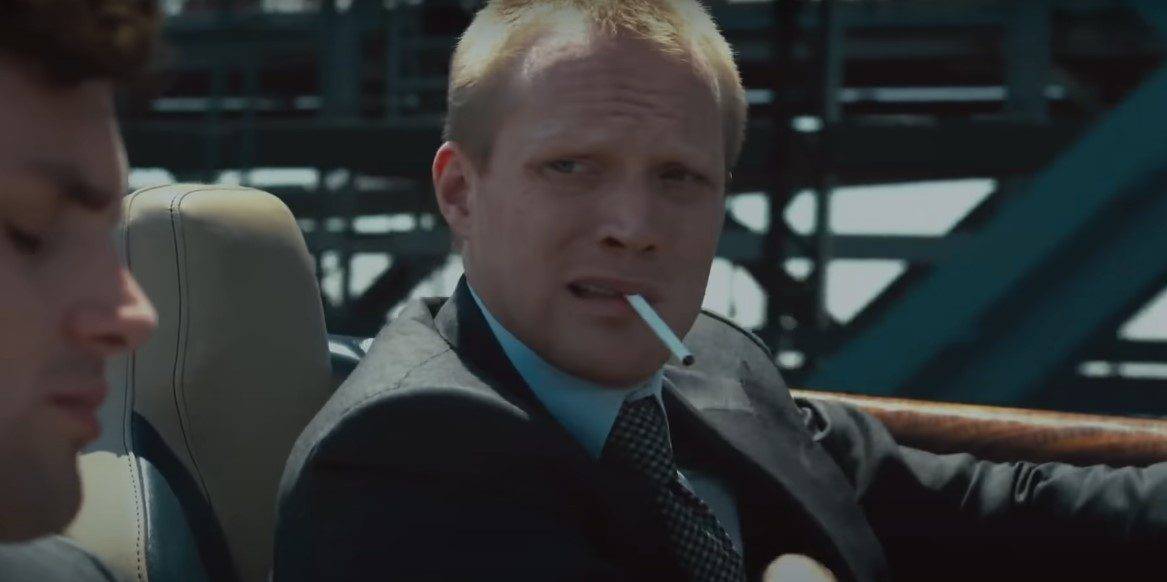 In Margin Call, Paul plays Will Emerson, a mid-level trader at a bank that's about to go bust in the midst of the 2008 financial sub-prime mortgage crisis. This is a great movie if you're into finances and like the stocks market. Moreover, in this movie, Bettany shares the screen with stars like Demi Moore, Stanley Tucci, Jeremy Irons, and Kevin Spacey.
Solo: A Star Wars Story — 2018, Directed by Ron Howard
This is a neo-noir space western film, one of the new batch of films from the Star Wars franchise chronicling the stories of the characters from the legendary saga. This one tells the life of the famous Han Solo. And starring Alden Ehrenreich, Emilia Clarke from Game of Thrones, Woody Harrelson from Zombieland, Donald Glover, Thandie Newton, and Paul Bettany as the crime lord Dryden Voss. If you liked Rogue One, The Mandalorian, and The Book of Boba Fett and haven't seen this one, we highly recommend it as it is a very entertaining movie in the Star Wars franchise.
The Da Vinci Code — 2006, Directed by Ron Howard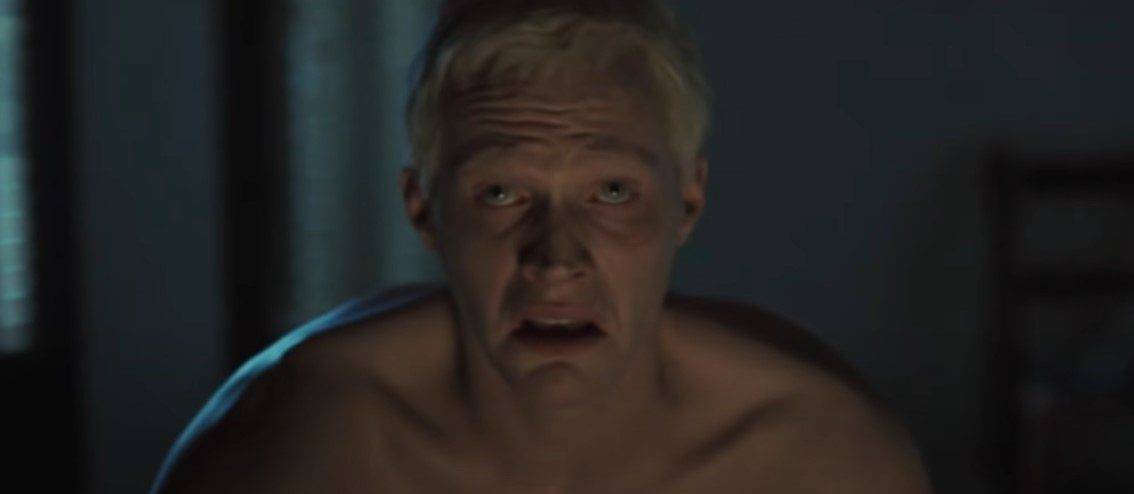 This is a thriller starring Tom Hanks, Jean Reno, Ian McKellen, Alfred Molina, and Audrey Tatou. In it, Hanks plays Robert Langdon, a professor tasked with helping the police solve a murder in the Louvre Museum. Soon enough, Bettany's character, Silas, is tasked by powerful organizations to put a stop to Hanks' and Tatou's characters in a powerful, fast-paced, and full of clues and mysteries thriller.
The Secret Life of Bees — 2008, Directed by Gina Prince-Blythewood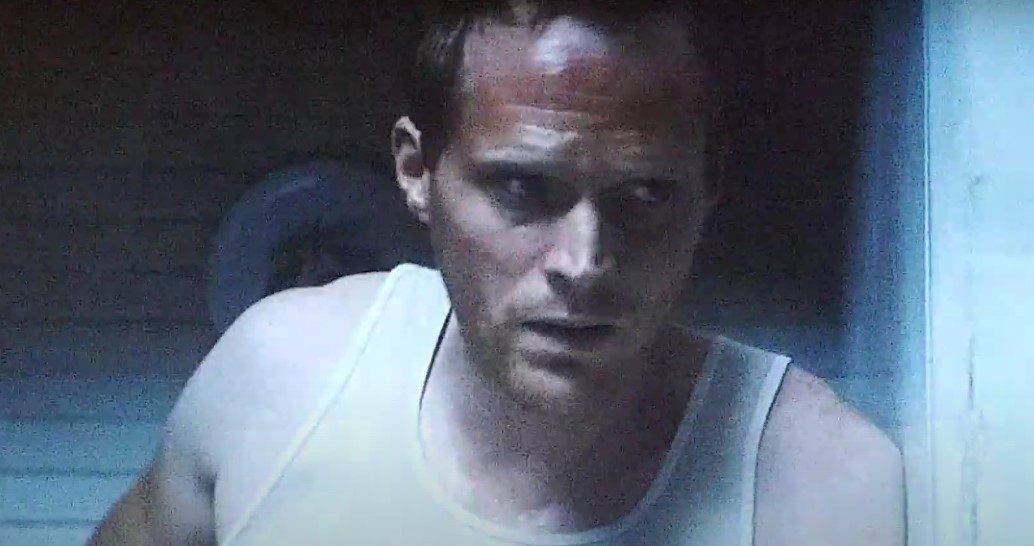 The Secret Life of Bees is a heartwarming movie about a young girl named Lily who is searching for her mother. Lily is raised by her abusive father —played by Paul Bettany— and sister after her mother dies, and she has a difficult time dealing with her loss. One day, Lily comes across a bee farm, and she is drawn to the peaceful nature of the bees. Lily eventually learns the secret life of bees, and she is able to find solace in their world. The Secret Life of Bees is a touching story about love, loss, and healing. The movie was executive produced by Will Smith, and it also stars Jennifer Hudson, Alicia Keys, Queen Latifah, and Dakota Fanning.
The Tourist — 2010, Directed by Florian Henckel van Donnersmarck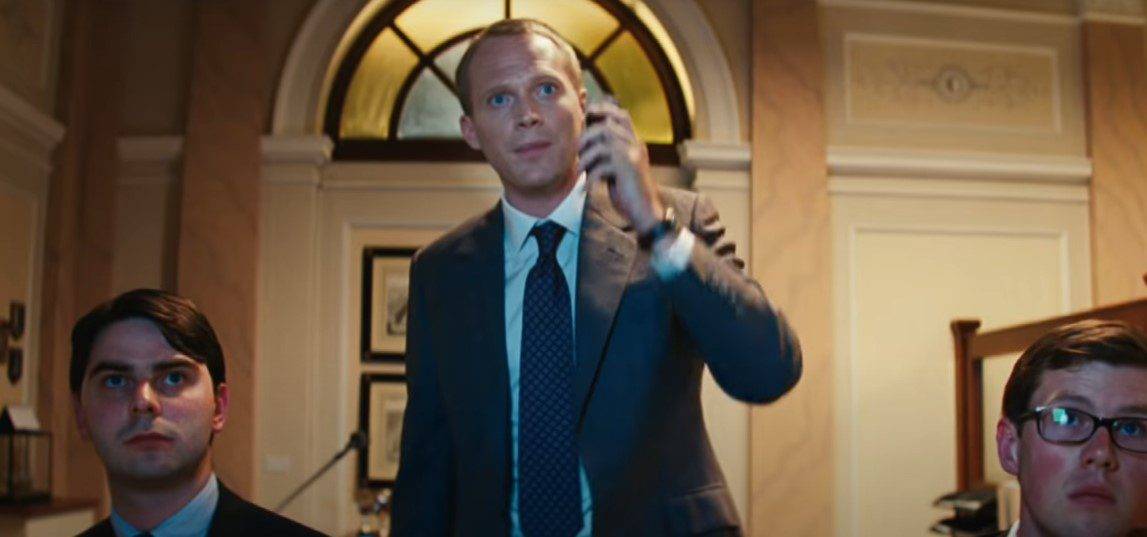 The Tourist is a romantic thriller starring Paul Bettany, Johnny Depp, Timothy Dalton, and Angelina Jolie. And it was filmed entirely on location in Paris, France, and Venice, Italy. In this movie, Jolie's character is a mysterious woman who meets Depp's character on a train as she's being followed by Bettany's character, a Scotland Yard inspector. Turns out that this femme fatale has a few skeletons in her closet, and that encounter with Depp's character sets off a series of events that make up an action-packed and romantic thriller set in one of the most beautiful settings in Europe.
WandaVision — 2021, Directed by Matt Shakman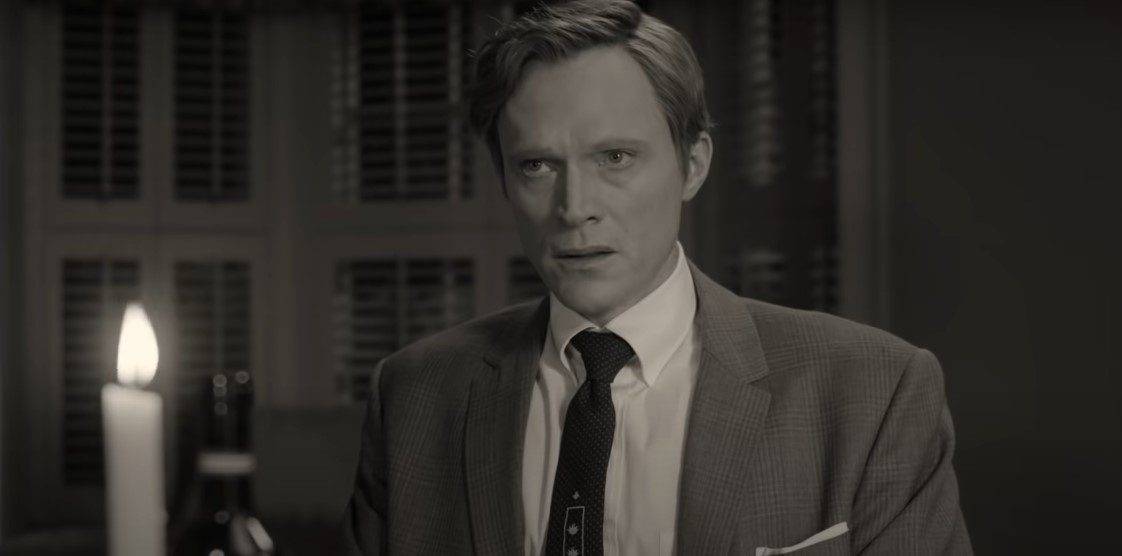 WandaVision is a Marvel Studios miniseries developed for Disney+, the first TV series in the MCU that picks things up in the events following Avengers: Endgame, where Wanda Maximoff and Vision live in the suburbs of New Jersey under fake identities from the public. The duo moves along different decades, and the audience follows all the clichés from the 1950s, 1960s, 1970s, 1980s, 1990s, and the first two decades of the 21st century, but as they do, Wanda and Vision realize there's something odd around them. Being part of the MCU, WandaVision is easily one of the best tv shows or movies done by Paul Bettany.
Wimbledon — 2004, Directed by Richard Loncraine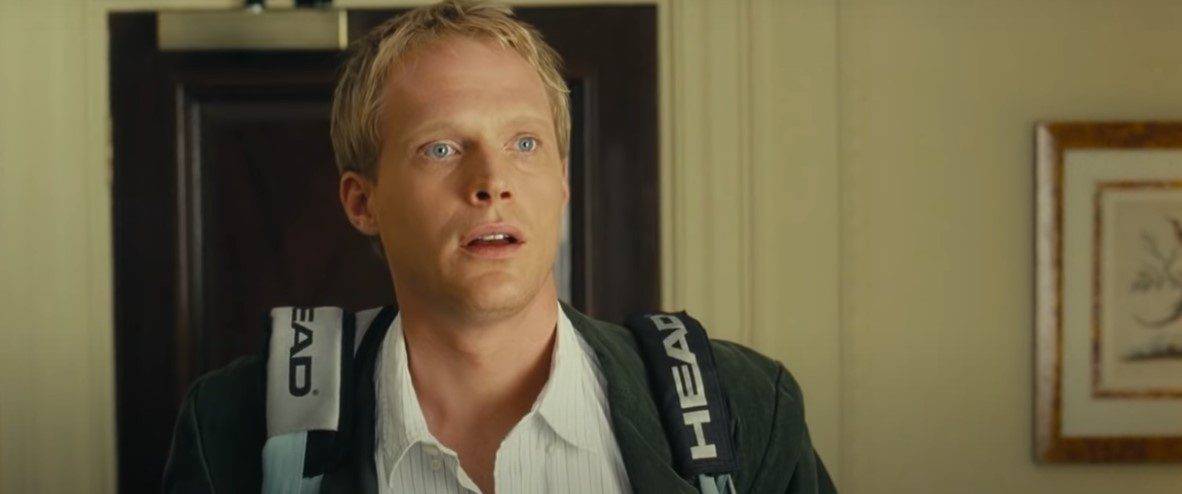 Wimbledon is a romantic comedy starring Kirsten Dunst and Paul Bettany where he plays a tennis player who's had his days of thunder pass him. After having a successful run in small tournaments, he becomes a tennis coach. But something forces him to take a chance at Wimbledon. That's where he meets Kirsten Dunst's character, a young and aspiring tennis player. After the two meet, they learn from each other and grow into one another, both in court and outside of it. It's a fun romantic comedy that you can't miss if you like to play tennis!