Netflix has able to acquire and post practically every format associated with movies and television series on their website. So it's no surprise that they have a sizable selection of short films, which are far shorter than feature-length films and documentaries. So, if you're looking for something quick and exciting to see, these films will suffice. The following is a list of Netflix's best short films. Several of these best short films are also available on YouTube, Hulu, and Amazon Prime.
All in my Family (2019)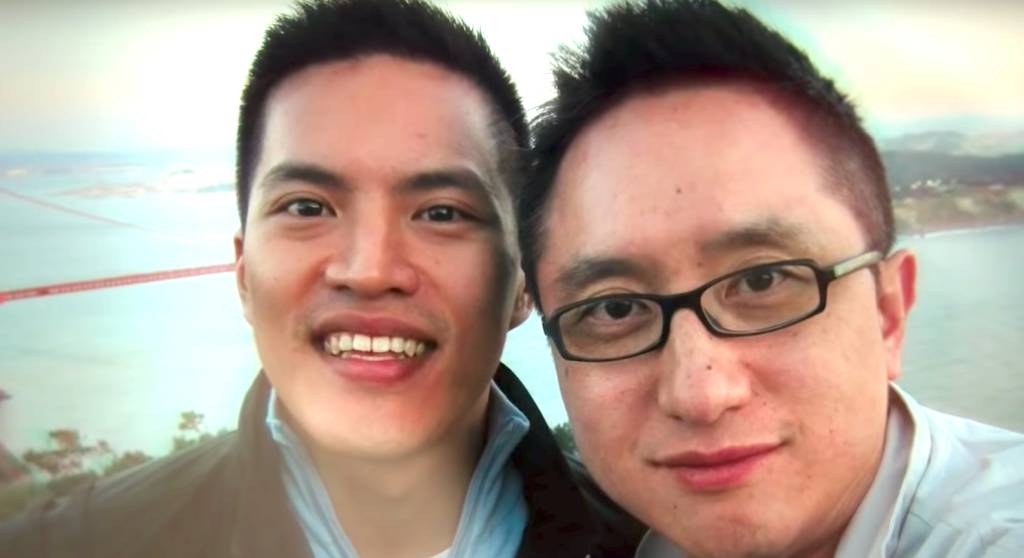 Hao Wu wrote, filmed, and produced the film, which is a personal experience of his family's acceptance of his same-sex marriage and children. Hao Wu is a filmmaker of Chinese descent, and his family is a traditional one, so telling them about his life in America was difficult. This 40-minute short film sheds some light on his particular path. It's difficult to break free from the framework that forms our thinking when long-standing traditions are questioned. It's a long and winding road from that first jolt of truth to finally rationalizing and accepting change. Hao Wu's personal and candid journey takes us through all of these stages as he introduces his American family, complete with children, to his traditional Chinese family.
End Game (2018)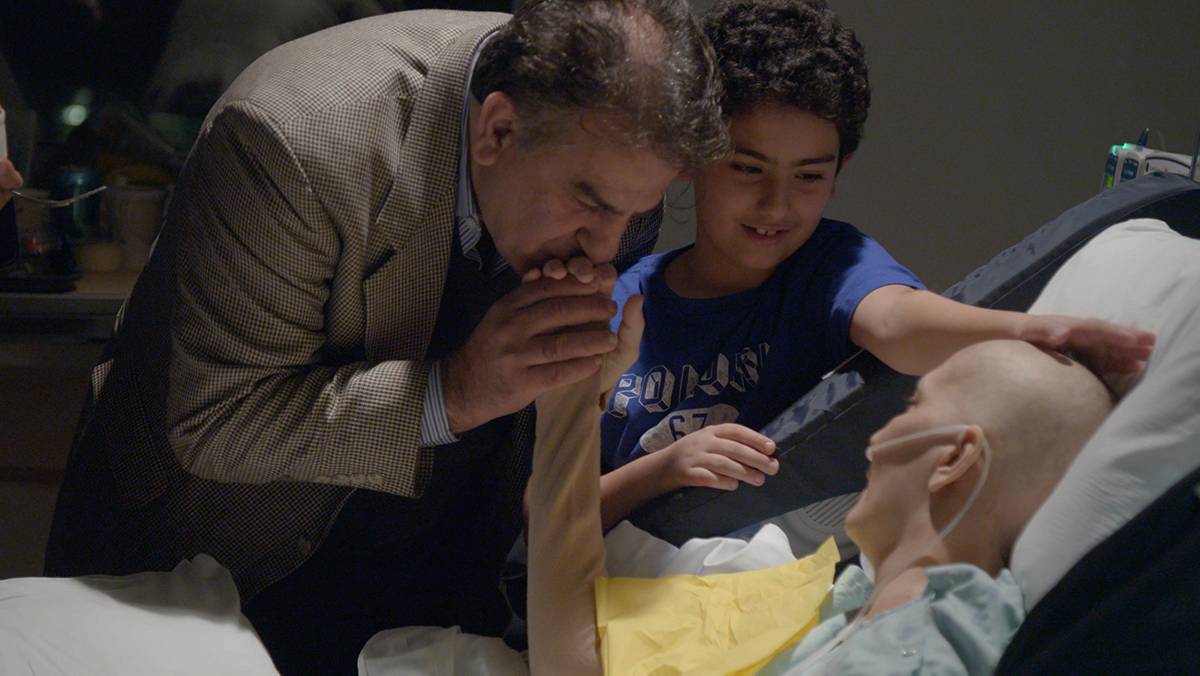 The film puts a unique light on the subject of life quality. The documentary follows three medical practitioners as they attempt to change the way we think about life and death. It is based on a palliative care center that cares for people with terminal illnesses. The goal is to provide the persons in their care with the best possible life for as long as feasible. This isn't to say that they or their patients don't have to make difficult decisions about their treatment or how they live. The humanization of death and its interpretation in the medical sector is the film's most striking feature; as Dr. Miller notes at the documentary's conclusion, death is "purely human."
Extremis (2016)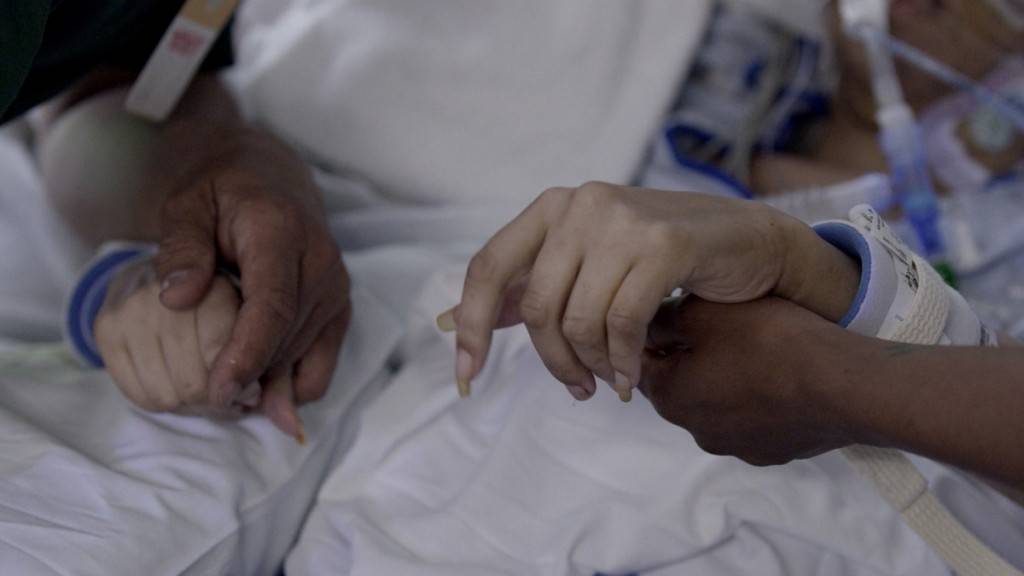 This award-winning short film is as authentic as they come. It depicts the life-or-death decisions faced by families of terminally ill people. It succeeds in portraying emotions of vulnerability, indecisiveness, and the anguish of losing loved ones since it is a documentary. We see doctors, nurses, and support personnel go through internal conflicts, the right to die in a dignified manner for terminally ill persons being carried out in diverse ways, and the sad realities that families experience during those moments.
Fire in Paradise (2019)


In 2018, the community of Paradise in California experienced the deadliest fire the state had ever seen. Through personal interviews and firsthand footage, directors Zackary Canepari and Drea Cooper explore the incident through the perspective of the survivors and emergency responders. The fire claimed the lives of 85 people and completely destroyed the town of Paradise, making it California's deadliest fire of the century. After winning the Audience Award for Best Short Picture at the Hamptons International Film Festival, this film became a strong contender for the Academy Awards.
Heroin(e) (2017)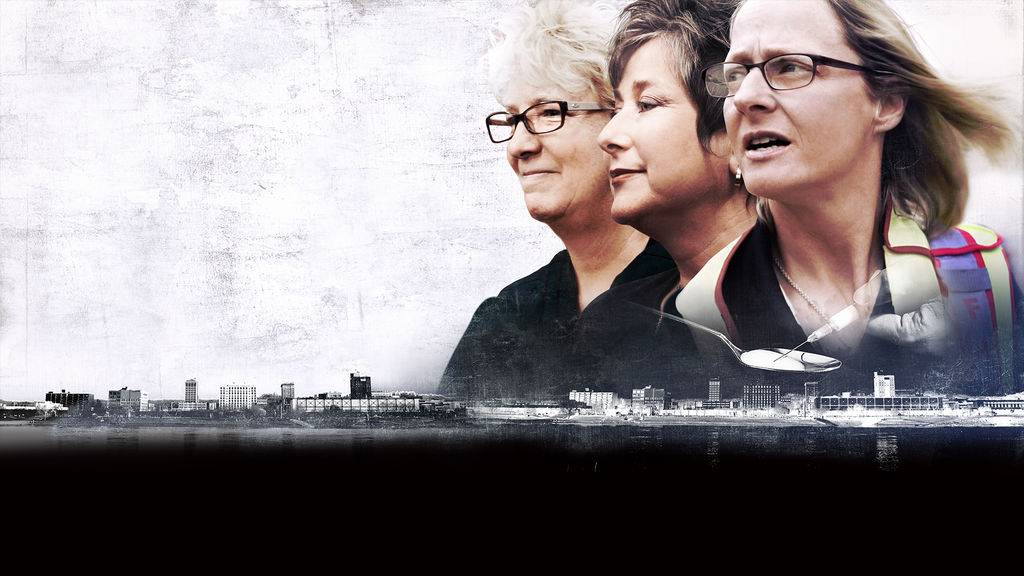 This is a narrative about the opioid epidemic, which is a very specific issue in today's American society and one that has the potential to have major ramifications on the fabric of American society in the future. The rapid surge in opioid drug consumption in the United States has made life difficult for some areas, none more so than Huntington, West Virginia, where the rate of overdose is nearly ten times greater than the national average. The title is a tribute to three strong ladies in the neighborhood who are doing everything they can to combat this growing problem. It's really emotional and puts light on a critical issue that has afflicted today's America.
Joshua: Teenager vs. Superpower (2017)

This is one docudrama that you should not miss out on while browsing Netflix's vast library. 'Joshua: Teenager vs. Superpower' depicts the story of Joshua Wong, a 14-year-old Hong Kong boy who defied the Chinese Communist regime. In 1997, the Chinese seized Hong Kong, but the territory was promised autonomy in the near future. However, the promise faded with time and was completely obliterated when Pro-Communist doctrines were introduced into Hong Kong schools. And it's here that Joshua enters the picture. He banded together with like-minded individuals to overturn propaganda-based teachings and remind China of its unfulfilled promise. The nature of protest against a Leviathan-like organization is explored in this compelling and intelligent documentary.
Long Shot (2017)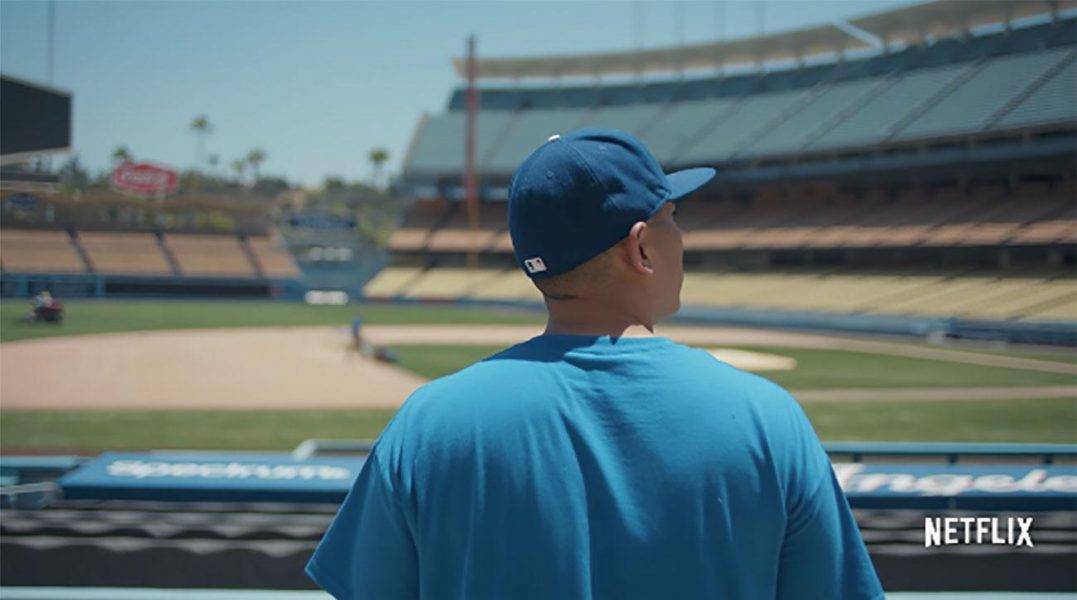 While the title may give away important plot points, it doesn't shy away from highlighting the uncertainty and "what ifs" that plague our lives. This film, directed by Jacob LaMendola, is both inspirational and unbelievable. Juan Catalan is wrongfully accused of the murder of a 16-year-old girl, and he must establish his innocence in order to avoid the death penalty. To prove his innocence, Catalan and his lawyer turn to an odd source: footage from an episode of the hit HBO sitcom 'Curb Your Enthusiasm.' This is a wonderful depiction of the proverbial "long shot" encased in a solid criminal thriller.
Lorena, Light-Footed Woman (2019)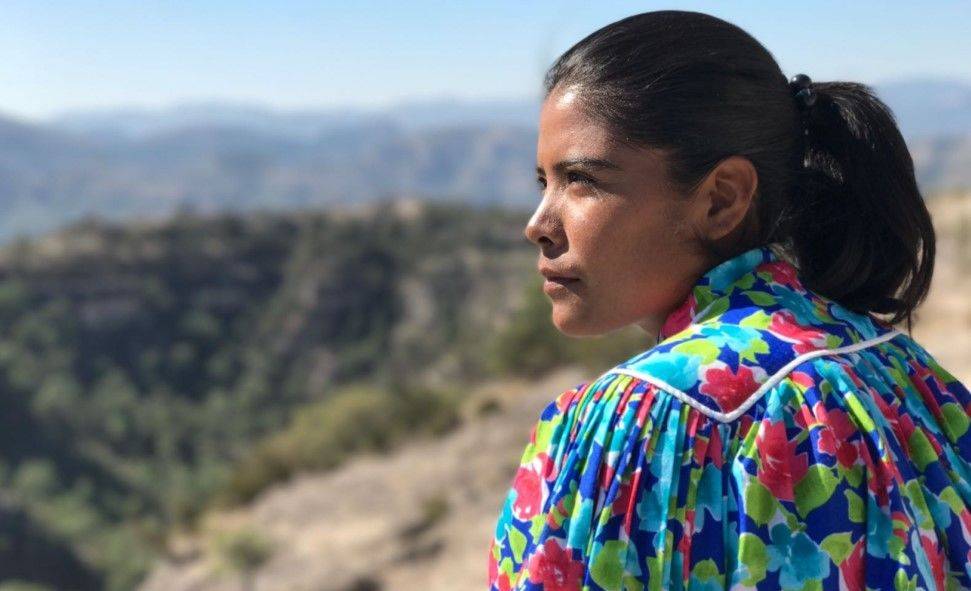 This Mexican documentary, filmed by Juan Carlos Rulfo and originally in Spanish, is about long-distance runner Lorena Ramirez. Lorena, a Raramuri woman from the Chihuahua region of Mexico, owns what her people are known for: long-distance running, with grace. The word "Raramuri" means "light-footed," and this is something the community takes pride in. Lorena's seemingly superhuman capacity to run extremely long marathons, even up to 100 kilometers, in her traditional costume of floral skirt and sandals is truly remarkable. The approximately half-hour documentary tells the story of a female athlete who stays true to her roots as well as the indigenous community from where she hails.
Period. End of Sentence. (2019)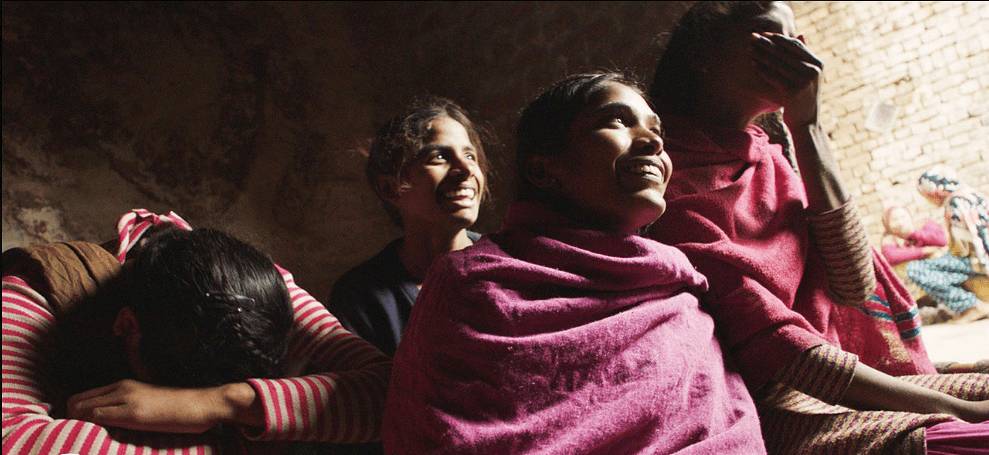 This Oscar-winning documentary is based on the life of Arunachalam Muruganantham, who was a driving force behind India's menstrual hygiene revolution. The setting for this film is the village of Hapur in North India, where women have no access to menstrual hygiene supplies. Many adolescent girls drop out of school due to a lack of basic necessities and the stigma associated with menstruation. When a sanitary pad vending machine is built in the community, the women learn to manufacture and market the pads they produce, everything changes. Rayka Zehtabchi directed and Guneet Monga produced this uplifting drama for the big screen.
Ram Dass, Going Home (2018)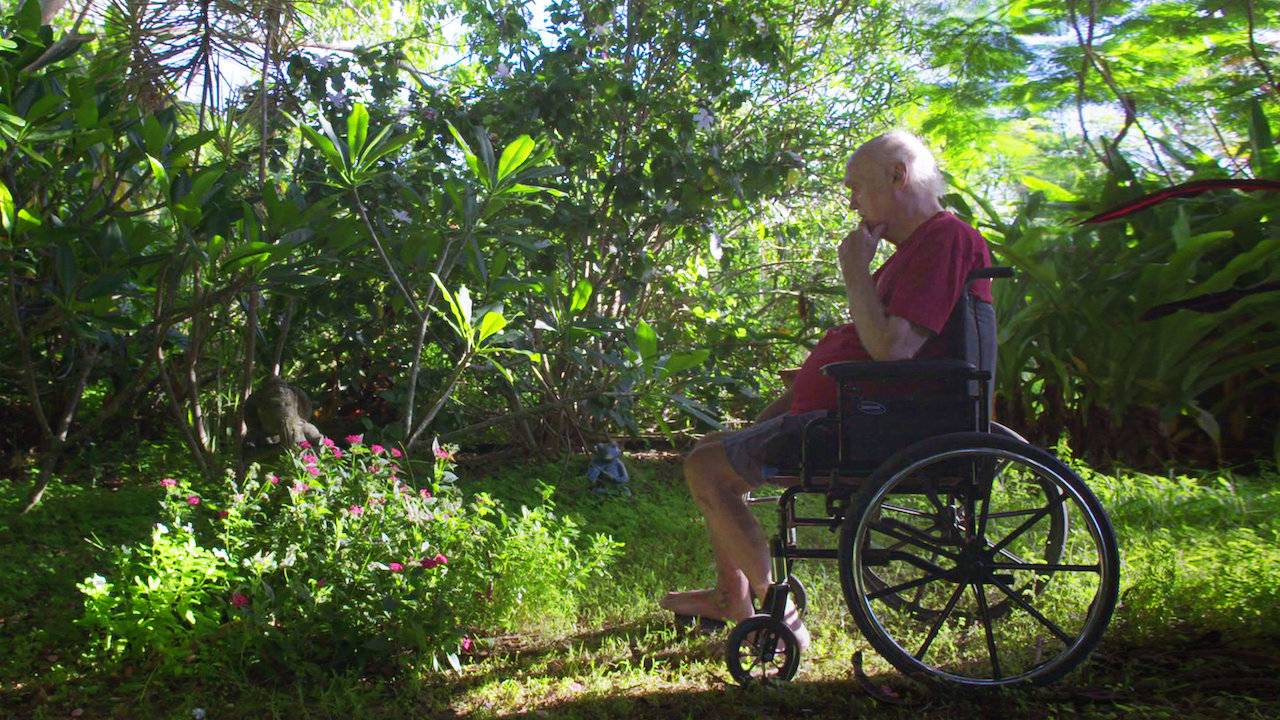 We meet Baba Ram Dass, an American spiritual guru nearing the end of his life, in Derek Peck's documentary. This documentary is worth viewing because it depicts the tranquil and gradual path of a graceful and composed man coming to grips with his own fate. Peck portrays Ram Dass in a compassionate and respectful manner, rather than portraying him as larger-than-life. The short video focuses on his life at home on Maui, where he has remained after having a stroke twenty years ago. In his final years, Ram Dass discusses the importance of love and strengthens his spiritual practice.
Resurface (2017)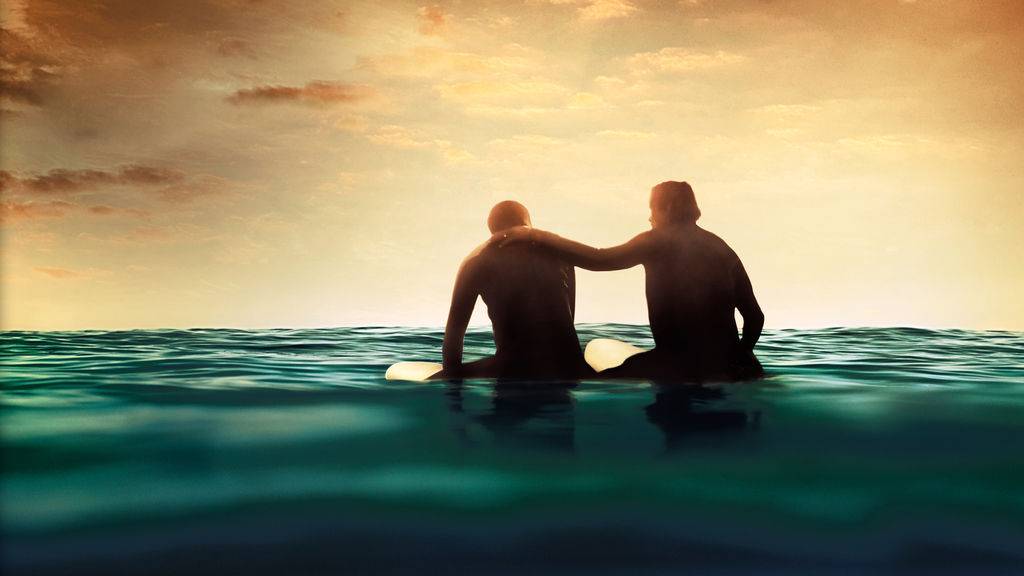 Director Josh Izenberg has created a poignant film about military veterans suffering from post-traumatic stress disorder (PTSD). The short video tells the experience of Iraq war veteran Bobby Lane, who is suffering from severe depression and suicidal thoughts after being discharged from the service. Before ending his own life, he wants to check off one item on his bucket list: surfing. Surfing, as fate would have it, revolutionized his outlook on life and his mental state. Much of this is due to surfing's therapeutic qualities and the wide ocean's tranquil nature. The film contains both research-based information as well as an emotional connection to these devastated military heroes.
ReMastered: Who Shot the Sheriff?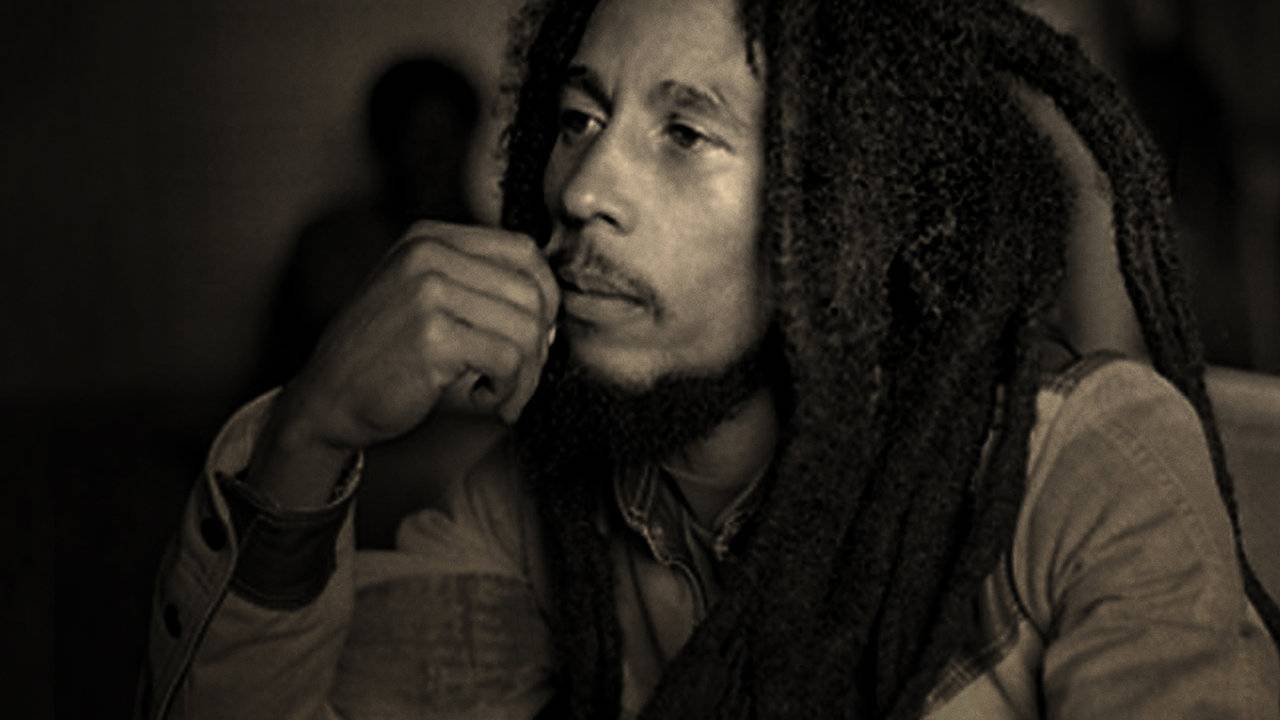 ReMastered is a Netflix original documentary series that chronicles the pivotal events in a musician's career. Bob Marley, a pioneer of reggae and one of the best-selling musicians of all time, is the subject of this episode. The attempted assassination of Bob Marley in 1976 is the focus of the film. He was caught between Edward Seaga's conservative Jamaica Labour Party and Micheal Manley's social-democratic People's National Party in a power struggle. This film explores the possibility that Seaga and the CIA were involved in the attempted assassination of Bob Marley, who escaped with minor injuries to his arm and chest.
ReMastered: Devil at the Crossroads (2019)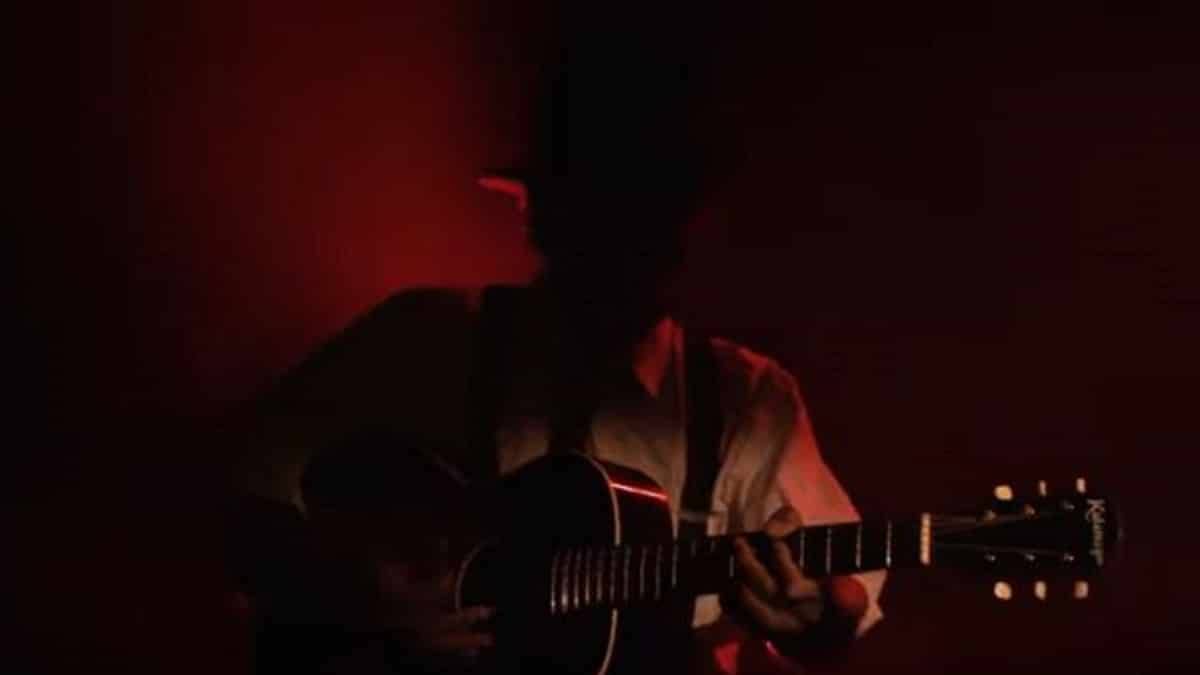 Robert Johnson, arguably the most enigmatic and secretive member of the 27 Club, became one of the most influential musicians of his generation. People speculated that because of his otherworldly talent, the blues artist may have sold his soul to the Devil in exchange for his musical abilities. He only created 29 songs in his 27-year existence, but he became one of the best guitarists of his era and shaped following musical styles. The goal of this film is to shed more light on Johnson as a person and his musical journey.
ReMastered: Tricky Dick and; the Man in Black (2018)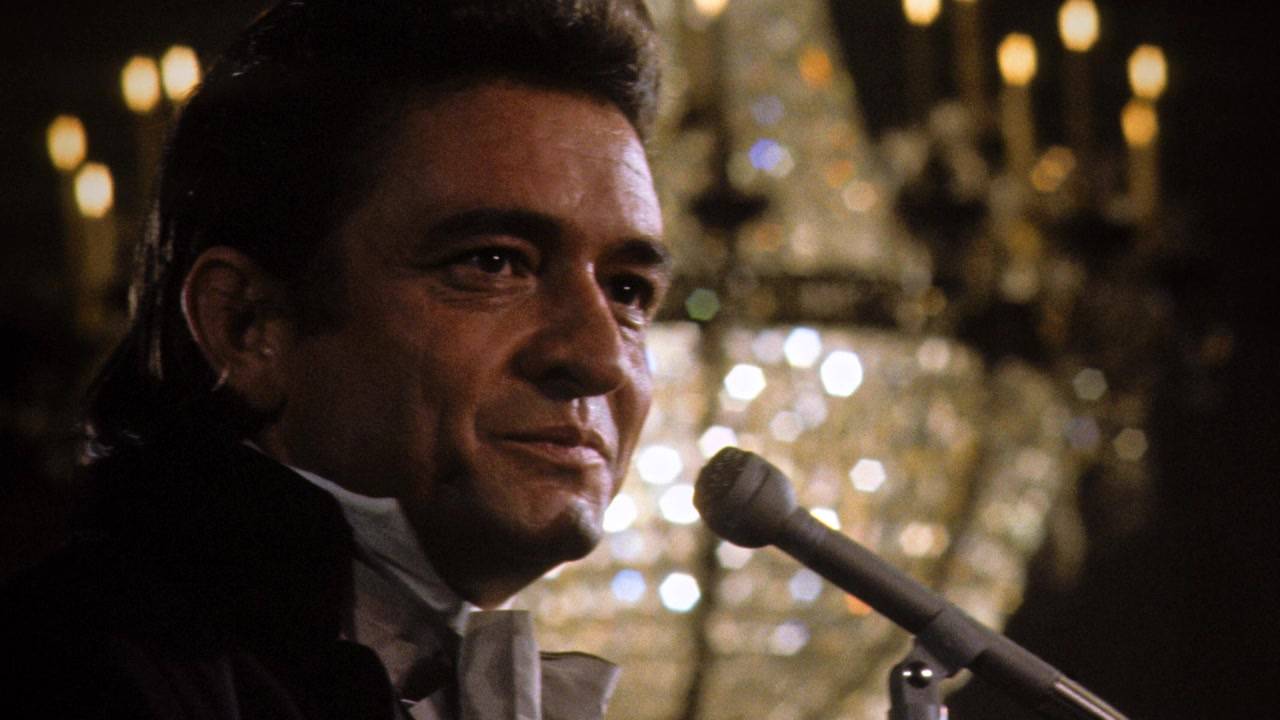 This short film depicts the relationship between US President Richard Nixon and country music sensation Johnny Cash at one of the most turbulent moments in American history. The documentary, which runs almost an hour, tells the story of how things went down when Johnny Cash was invited to perform at the White House. Despite Nixon's discovery of a common thread connecting the two of them and their lives, we see Cash metaphorically walking in the opposite way. The documentary depicts the intermingling of music and politics, shedding light on the power of art and its influence in the real world. The milieu in which the film is set, with diverse viewpoints on the Vietnam War and battles between the establishment and the counterculture, is what sticks out the most.
The Claudia Kishi Club (2020)

Claudia Kishi is a fictitious character from Ann M. Martin's 'Baby-Sitters Club' novel series from the 1980s. Claudia Kishi is one of the earliest representations of an Asian-American character in popular culture. At the time, there weren't many such characters who weren't stereotyped. Many girls from eastern cultures identified with her persona and were motivated to see themselves in a new light as a result. Many people who grew up reading the 'Baby-Sitters Club' books and how the character, Claudia Kishi, influenced their life are interviewed in this documentary.
The Trader (2018)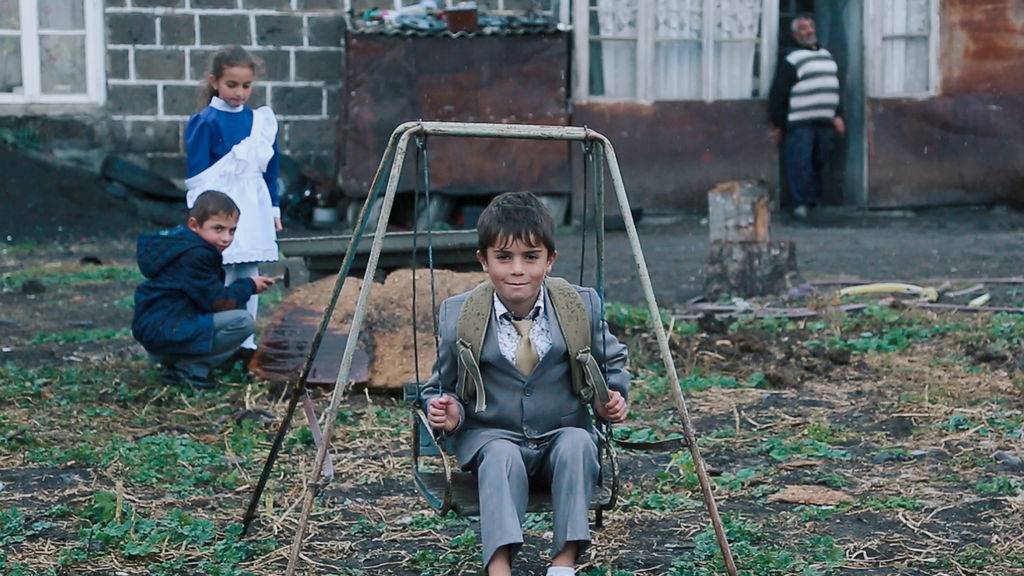 What if you happen to come upon a region where potatoes are the sole form of currency? What happens if money isn't worth as much as potatoes? This may sound amusing, but the winner of the Sundance jury award for nonfiction is far from amusing. It portrays the story of Georgia, a country engulfed in poverty and despair. People are suffering from hunger, a lack of jobs, and a lack of sufficient currency to live, and they appear to have no way out before the end of the tunnel. This heartbreaking tale is both long and short enough to keep you trapped in a void for a long time.
The Garden Of Words (2013)

Our anime isn't precisely a short film, but it's short enough to make this list. The duration is just under an hour, and you will have a tranquil and peaceful experience on your hands. You'll enjoy this film if you enjoy rain and Japanese poetry. It's the story of a young lad who has a passion for producing shoes, as well as an elderly woman who shares his viewpoint and love for the rainy season. Their individual seclusion draws them together in a lovely green park, where they begin to encounter each other on a regular basis. The lovely tanka (a type of Japanese poetry) plays an important role in uniting the two people, and when the rainy season ends, we are witness to a great emotional breakdown and psychological agony. You'll be hooked on this romance since the lyrics, music, and visuals are all so good.
The Speed Cubers (2020)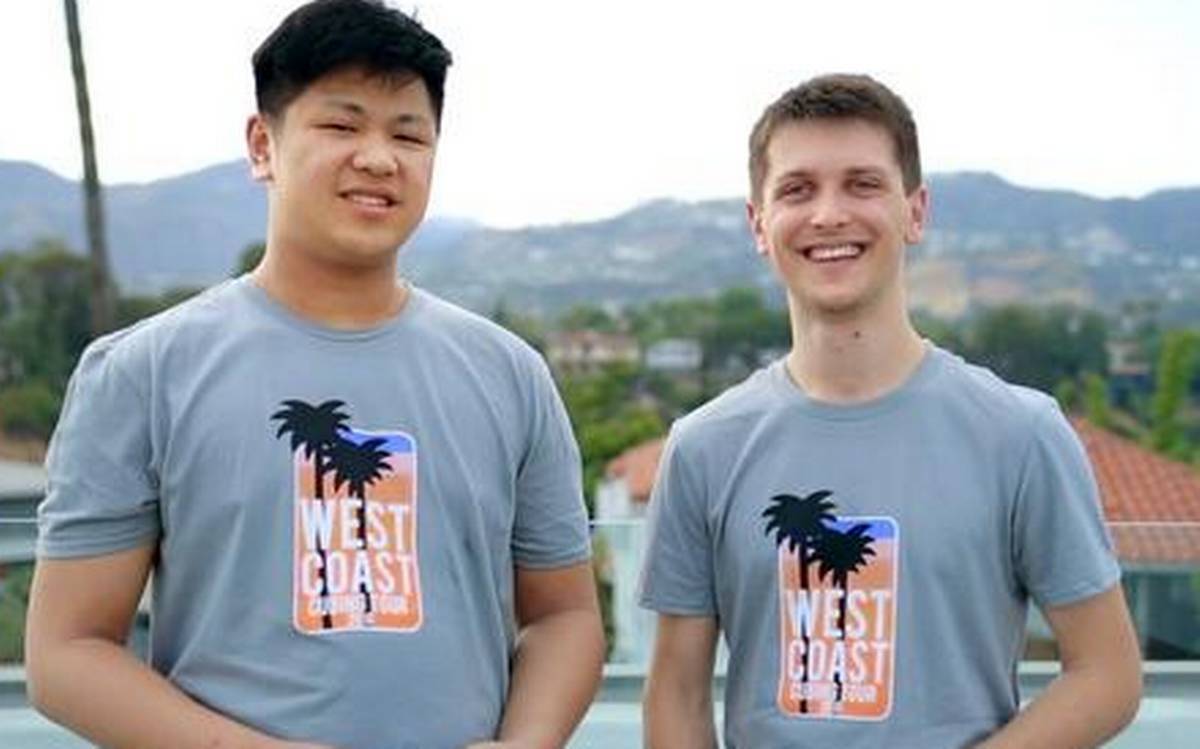 The narrative of two speedcubers Max Park and Feliks Zemdegs tells about friendship, mutual admiration, overcoming obstacles, and personal triumphs. Max Park is autistic, and solving the Rubik's cube became more than a pastime for him as he grew up. His fine motor skills improved, and competing in speedcubing tournaments gave him the opportunity to mingle. Throughout the film, he expresses real admiration for Feliks, who was also the first person he ever requested for an autograph. Feliks watches out for Mark and admires him, despite the fact that Mark has shattered practically all of Feliks' records. Sue Kim's film, which runs for 40 minutes, is well worth watching.
The White Helmets (2016)

Almost everyone is aware of the misery of war-torn Syria and its residents thanks to global media and the wonders of the internet. When we observe the level of destruction caused by mankind, we can also see how ordinary civilians rebuild trust in humanity. The white helmets are the Bravehearts who labored diligently in Aleppo, Syria, to rescue people trapped beneath the rubble. A true story about the triumph of destruction over humanity and the charitable acts of those caught in the middle of the conflict.
Zion (2018)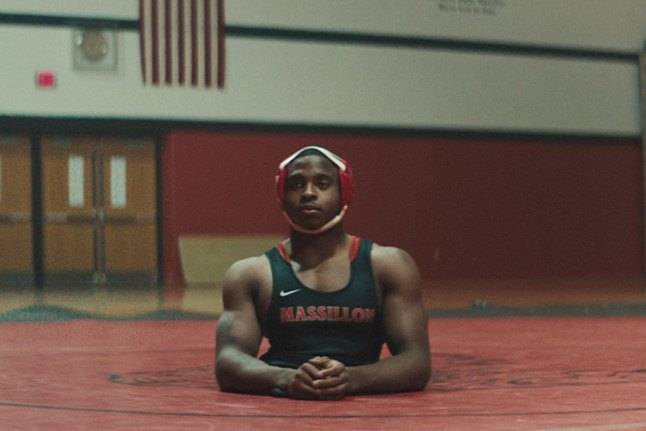 This list's newest addition is Zion. It's a wonderful uplifting story about a young man named Zion Clark, who was born without legs and raised in foster care. He was floating from one foster home to another over his growing years, abandoned by his mother and subjected to a great degree of mistreatment and hatred from those around him. But that didn't stop him from making the most of his situation. In its 11-minute timeframe, the story packs a punch, and Zion's emotional fortitude is something to admire.
Our Team DCS includes 5 different writers proficient in English and research based Content Writing. We allow them and encourage them to follow the Entertainment news all day long. Our posts, listicles and even the exclusives are a result of their hard work.