Just like there have been movies about musicians and real-life writers, there have also been movies about athletes, both made up and based on real life. In fact, biographical sports movies, also called "sports biopics," have been a mainstay of the movie business for a long time.
Whether it's a movie about the Olympics, where stories of struggle, determination, and victory tug at the heartstrings, or a movie about an athlete's journey to a certain kind of victory, the underlying theme of hope, hard work, and perseverance is what makes sports biopics so appealing.
Updated on March 19, 2023: If you're interested in the real-life stories of great athletes, we've added more information and made this article about the best sports biopics of all time better.
There are a lot of sports biopics that everyone would agree are classics. Will Smith, who was nominated for an Oscar for his role in 2021's King Richard, could become a classic over time. So could Adam Sandler's Hustle from last year and the documentary Tony Hawk: Until the Wheels Fall Off. Here are our rankings of the best sports biopics ever made.
Ali

In Ali, Michael Mann's 2001 biopic about the self-proclaimed Louisville Lip, Will Smith sings "Float like a butterfly, sting like a bee!" the best. Muhammad Ali was a man of the people with a name that was bigger than boxing. When he was at the top of his game, he was never too far from controversy or the media spotlight.
Ali tells the story of the man who may have been the best boxer who ever lived, from the day he challenged Sonny Liston for the heavyweight title for the first time to the day he refused to join the US Army for the Vietnam War and made a comeback that could have been made into a movie. He was a big deal in Sports Illustrated, and his work in the civil rights movement was also very important.
Chariots of Fire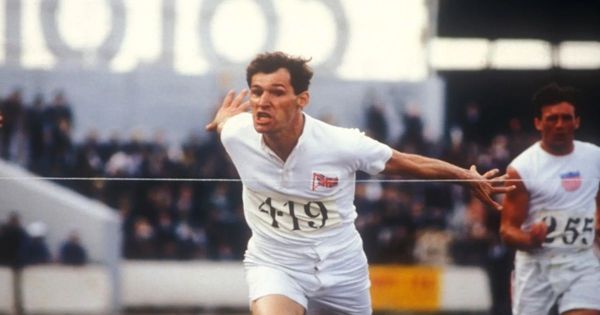 The sports biopic Chariots of Fire is a classic, and for good reason. This movie is about two British runners in the 1924 Olympics. One is a devout Christian who runs for God's glory, and the other is a Jewish man who runs to get past prejudice. Before the competition, the two have to deal with things that get in the way of their goals.
Eric Lidell, a Christian runner, has to deal with criticism from his own family, who thinks he should pay more attention to his faith. In the meantime, Harold Abrahams has to deal with bias from the people who work at his university, but he still becomes a great runner. When they go to the Olympics, things don't start out well for them. Even though they were clear underdogs, the two go on to win gold medals and bring honour to the British team. All in all, this movie is a must-see for anyone who likes sports biopics.
Cinderella Man
This moving, feel-good movie about boxer James J. Braddock is directed by Ron Howard (Russell Crowe). As the Great Depression got worse, Braddock, a former prizefighter, went from one labour job to another, trying to make ends meet but never being able to. He left his young family in a constant state of poverty.
The former heavyweight journeyman takes up boxing, even though his wife begs him not to. So, Cinderella Man tells the story of his rise to fame in boxing and financial security.
Eddie the Eagle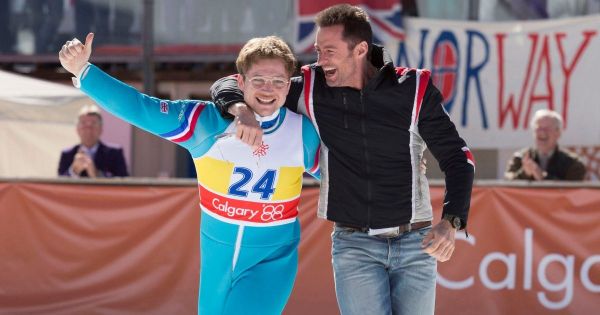 Eddie the Eagle is a movie about Michael David Edwards, a British ski jumper who competed in the Olympics (better known as Eddie the Eagle). This is a very inspiring and motivating movie because it shows all the big problems Eddie had to solve to become an Olympic star. Eddie trained himself to compete in the 1988 Olympics.
Even though his parents don't support his dream, he follows it anyway and becomes successful on his own. Even though this isn't a typical success story, it's a good one for people who are down on their luck.
Ford v Ferrari
The movie is about the 24 hour Le Mans race in 1966 and a team that wanted to beat the Italian Scuderia Ferrari. After the Scuderia Ferrari team made fun of them, American and British engineers raced to make the Ford GT40, which is now one of the best rally cars ever made. They go on to break the Italian team's winning streak and make the Ford name famous in racing.
This movie does a great job of showing how tense one of the most exciting Le Mans races ever was. This movie shows how exciting motor sports were in the 1960s. It also shows how a legend was made and how an underdog won.
I, Tonya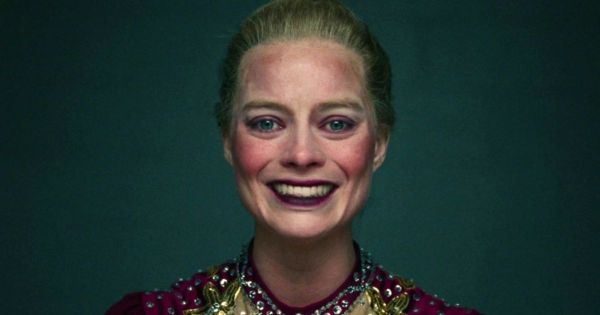 I, Tonya is based on the life of figure skater Tonya Harding, especially on an attack she helped plan on her rival. As a dark comedy, the movie is different from the others on this list and stands out in a good way. People who watch the show must decide for themselves if what Tonya says is true or not.
I, Tonya is not a typical biopic because the story is told by unreliable narrators in a comedic style. But I, Tonya is anything but typical. The mockumentary style of this movie makes it hilarious to watch, and Margot Robbie gives an amazing performance. It's also one of the most interesting biopics of any kind.
King Richard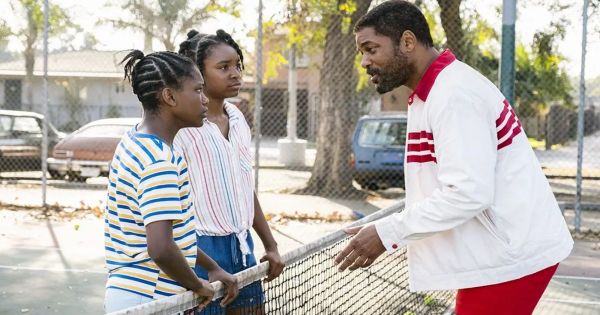 A movie that became more well-known when Will Smith threw his hands in the air at the 2022 Academy Awards, where he won Best Actor for his performance as Richard Williams, the controlling father of Venus and Serena Williams, two of the most famous tennis players in the United States. King Richard tells the story of how a father tries to make his daughters Tennis stars while living vicariously through them.
His strict, no-nonsense approach to discipline made sure that his two daughters turned out to be great athletes. The biopic looks at how Richard Williams and his wife, Oracene, guided their young family through the dangerous streets of Compton while putting a lot of emphasis on education and sports.
Raging Bull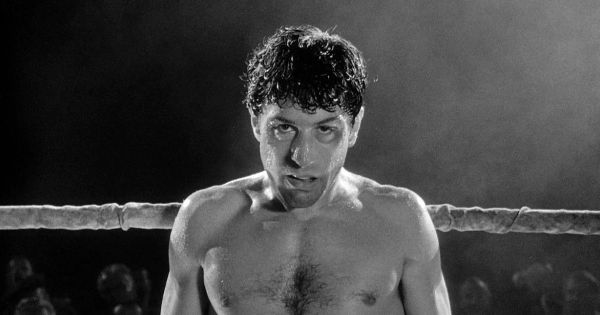 Raging Bull is a movie based on the memoir Raging Bull: My Story. It is about Jake LaMotta's life and the people in it. Jake gets angry a lot in the movie, which is often called one of the best American movies ever made. Because of his anger, Jake loses the best things in his life.
He loses his wife and brother at the same time in a fight with his brother, even though both of them were trying to help him with his career. He even ends up in jail. But it's not all bad. Despite the problems he faced, Jake goes on to do well for himself and learns to give himself a break. This isn't a typical success story, but that's what makes this movie so great: it shows that you can still win even if you lose.
Rush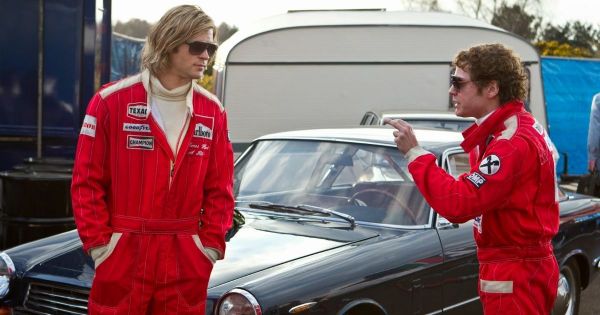 Before Drive to Survive, a documentary on Netflix, there was Rush. Formula 1 is one of the best motorsports in the world, and in 2013, Rush fans got closer to one of the sport's biggest rivalries. Rush is the story of two race car drivers, Niki Lauda and James Hunt, who were very different on and off the track.
Since tensions rise throughout the movie, the sad ending may not come as a surprise, but the movie is still a great one to watch. This epic sports biopic is a must-see for any sports fan because it shows both the glamour and high stakes of Formula 1 in the 1970s.
The Blind Side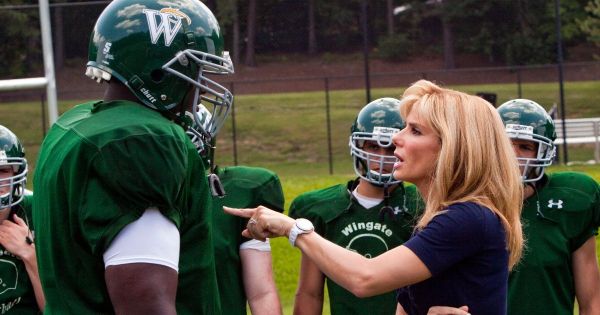 The Blind Side is based on the book The Blind Side: Evolution of a Game, which came out in 2006. It tells the story of NFL star Michael Oliver, who came from a poor family but worked hard to reach his goals. His foster parents help him get to college, which leads to him being drafted, even though Michael doesn't say much to thank them.
Still, they see Michael's success as a big win for the whole family, and Michael comes to agree with them in the end. The Blind Side is one of the best sports biopics of all time. It has an all-star cast and a heartwarming story about how a loving home can help a person do anything they want.
The Fighter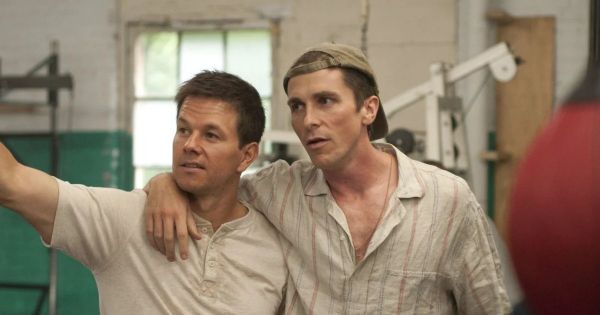 After the failure of Amsterdam, director David O. Russell is probably trying hard to get back to where he used to be. He doesn't have to look any further than The Fighter, a biopic about the steady-eddy boxer Mickey Ward that came out in 2010. (Mark Wahlberg).
After a string of losses, Ward asks his drug-addicted half-brother and retired professional boxer Dicky Eklund (Christian Bale) for help as he tries to get his career back on track. This movie is rougher, tougher, and more believable than movies like the Rocky series. It is also just as inspiring.
Our Team DCS includes 5 different writers proficient in English and research based Content Writing. We allow them and encourage them to follow the Entertainment news all day long. Our posts, listicles and even the exclusives are a result of their hard work.