There have been sports films for a very long time. They tell us the stories of athletes who face hardships and disappointments, but who ultimately overcome them to become even stronger and more resilient. The most compelling sports narratives are those that depict ups and downs, triumphs and tragedies, and tales of triumph over personal and professional obstacles. Every nation produces sports films based on games that its citizens like watching. Furthermore, it is unnecessary to overstate the popularity of surfing in the US and Canada.
As the sport became popular among Californians, it began to appear increasingly frequently in American films and culture. Considering the impact of surfing on literature (the Gidget novel series), film (Beach Party, 1963), music (The Beach Boys), and other media, streaming services like Netflix have added this genre to its repertoire, emphasising audience-pleasing and entertaining storylines.
Outer Banks (2020-)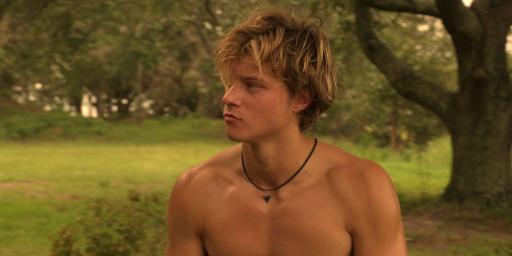 The exciting teen drama series "Outer Banks," which was created by Jonas Pate, Josh Pate, and Shannon Burke, skillfully combines the romance of treasure hunting with the sun-drenched world of surfing. The drama, which is set against the backdrop of North Carolina's Outer Banks, centres on a group of working-class pals known as the "Pogues," as they uncover dark family secrets and negotiate the risky hunt for lost wealth. The stunning coastal backdrop and the exhilarating surf sequences, which give the story an adrenaline-pumping depth, are essential components of the show's attraction. With performances that bring the surf culture to life, the dynamic ensemble cast, led by Chase Stokes, Madelyn Cline, and Rudy Pankow, makes "Outer Banks" an irresistibly thrilling and visually stunning surfing series. Please have a look at it here.
Resurface (2017)
"Resurface," a moving and succinct documentary by Wynn Padula and Josh Izenberg, follows Iraq War veteran Bobby Lane's incredible journey. Bobby was on the verge of suicide due to unrelenting nightmares, sadness, and seizures. However, he was saved from suicide by Van Curaza, a former big wave surfer and the founder of Operation Surf. Bobby's quest towards recovery through the therapeutic embrace of surfing began with this incident. Driven by convincing evidence of the ocean's enormous therapeutic power, groups such as the Jimmy Miller Memorial Foundation and Operation Surf are committed to supporting veterans in their fight against psychological and physical trauma. Here is where you can view the documentary.
Rip Tide (2017)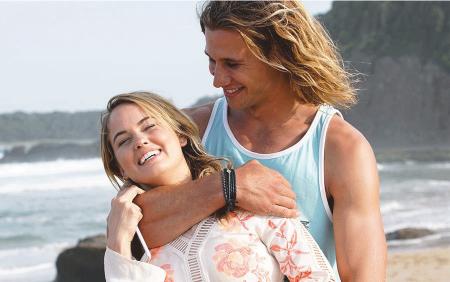 The modelling profession is extremely competitive, and success is highly sought after. A career may collapse with a single slip-up, and that's exactly what happened to Cora Hamilton. Debbie Ryan, who we are familiar with from television programmes including "The Suite Life on Deck" (2008–2011) and "Radio Rebel," portrays Cora. Cora, a teenage model in "Rip Tide," resides in New York with her family. There is fierce competition, therefore Cora's mother works really hard to help her daughter thrive by attempting to secure a deal for her with a significant agency in the industry. Cora and the director are having a fight while working on a picture shoot. As she leaves the location, she falls down a staircase, and the video becomes viral. Cora temporarily relocates to Australia to escape the unwelcome attention, where she surfs with her aunt Margot. While the aunt and niece work through issues in their life, they take pleasure in their time together. Here is where you may view the film.
Solo (2018)
The terrifying story of "Solo" tells the terrifying tale of a surfer who, while heading to the surf, loses his hold on a tall sandy cliff and plummets dangerously below. The film, which is laced with moving memories to the critical junctures in his life, follows his desperate struggle for survival against rising waves. Blake Lively's "The Shallows" is reminiscent of "Solo," a compelling story of a surfer fighting against the harsh elements of nature. You are welcome to see the film here.
Surviving Summer (2022-)
Josh Mapleston and Joanna Werner co-created the Australian teen drama television series "Surviving Summer." The protagonist of the tale is Summer Torres, a disobedient adolescent who is about to be expelled from her Brooklyn high school. By a strange turn of events, she is transferred to live in Australia with the family of an old friend of her mother's. There, she gets mixed up with a bunch of professional surfers, which starts a chain of tumultuous incidents and mishaps that will define her journey. Here is a link to stream the series.