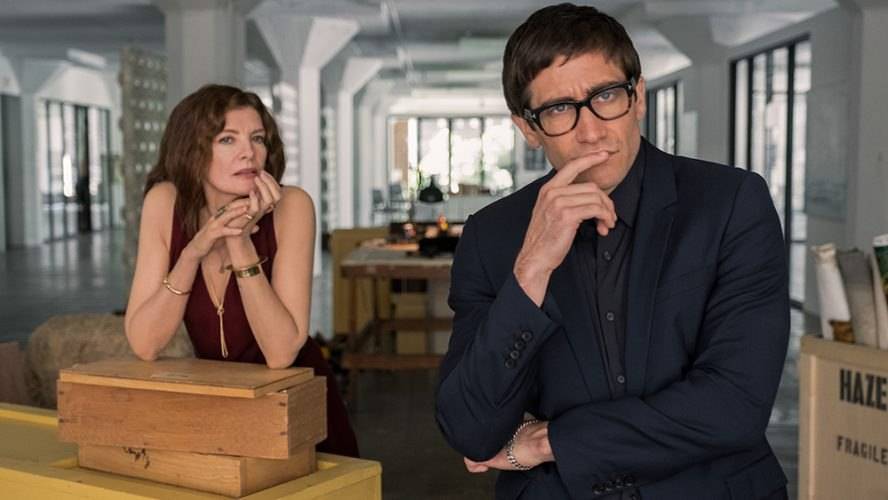 20 Best Twist Ending Movies on Netflix | Movies Where The Ending Changes Everything
Have you ever wondered why plot twists appeal to us more than overly romanticized happy endings? One could argue that there is a sense of satisfaction in racking our brains to figure out the twist. Or perhaps we prefer these films because we enjoy being startled. While you may not remember the hero gaining the girl, you will always remember Keyser Soze fixing his limp and giving the shudder-inducing monologue that he launched 'The Usual Suspects.'
By the time the credits roll, we tend to be satisfied with films that either shatter our collective minds or leave us with a lingering question. Plus, what better way to get that kick than from the comfort of our couches, thanks to Netflix, at any time? To avoid stereotyping, it is unquestionably a true thriller fan's most vivid fantasy come true. So, without further ado, here's a list of films that will most likely blow your mind.
Apostle (2018)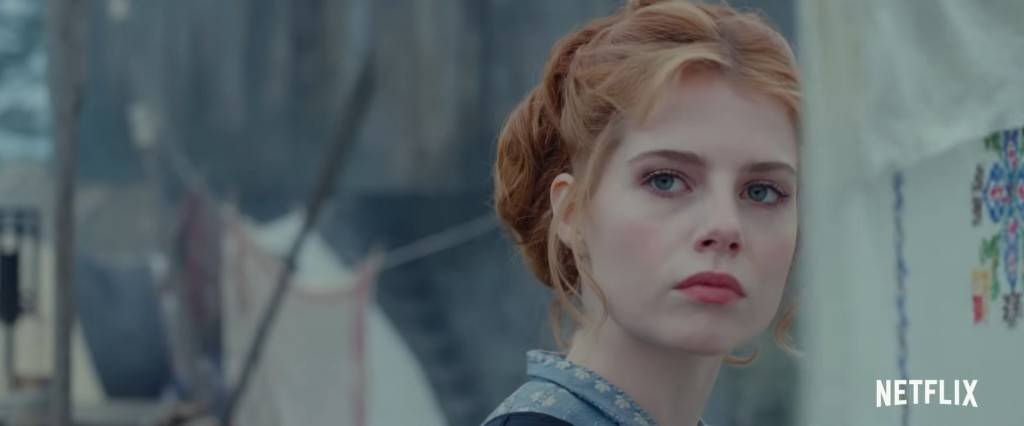 'Apostle,' set in 1905, follows Thomas Richardson as he goes to a lonely Welsh island in order to rescue his sister from a mystery cult. He discovers how the unfertile soil was altered through animal sacrifices after meeting the cult and its leader. He then finds that his sister, Jennifer, has been kidnapped for ransom because the cult can no longer support unlimited animals. However, issues follow him throughout the island from the moment he arrives, including a horrifying assassination attempt on the cul leader, which leaves Thomas injured. Furthermore, while attempting to avoid the natives, Thomas encounters the island's diety, an elderly woman wrapped in roots and trees. The ominous plot draws city-dwelling Thomas into the dark realm of blood sacrifice and paganism, culminating in a shocking twist at the climax.
ARQ (2016)

This film, directed by Tony Elliott, premiered at the 2016 Toronto International Film Festival and was later picked up for international distribution by Netflix. The 'ARQ' is set at a point in time when the world's energy resources are running out. This has heightened tensions between major businesses and governments.
The film's main character is an engineer who is hiding with his girlfriend with a contraption that can generate infinite energy. When a group of armed men breaks into their hiding area, they understand their lives are in jeopardy. However, the principal character, Renton, wakes up in the same room every time he dies. This alerts him to the fact that he is trapped in a time loop. The film makes an interesting use of this premise, and on top of that, 'ARQ' throws in a twist that completely transforms our perspective of the issue.
Bird Box (2018)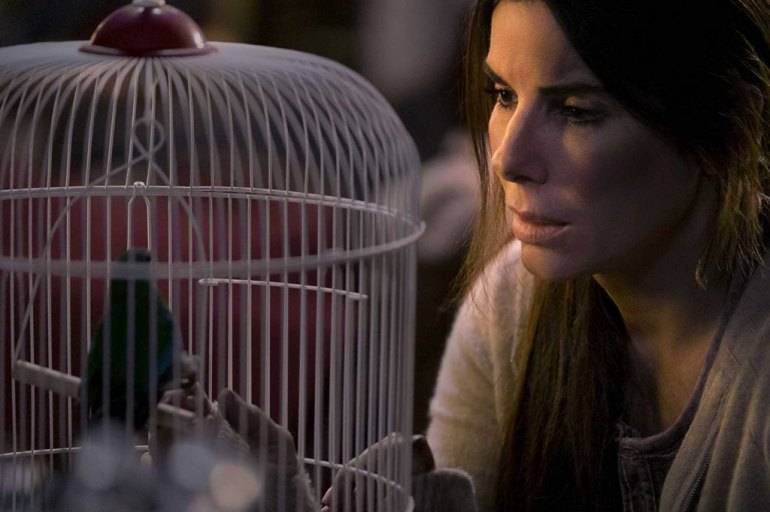 'Bird Box,' one of the most popular Netflix original films of 2018, starring Sandra Bullock as a woman confronting an apocalyptic threat while trying to safeguard her children's lives.
The film is set in a planet that has been destroyed by the presence of a weird collection of beings that have a fatal effect on everyone who comes into contact with them. People who make this error quickly lose their heads and commit themselves. The only way to get out of this dangerous scenario is to wrap pieces of fabric around one's eyes to keep from looking at the beings. Those who have made it through this struggle are on their way to a unique community where they will be secure from the annoyance. While navigating some incredibly risky and violent situations, the mom in question also tries to transport her children to the same location. 'Bird Box' is a unique take on zombie movies, and Bullock's strong acting helps it stand out as one of the greatest in the category.
Before I Wake (2016)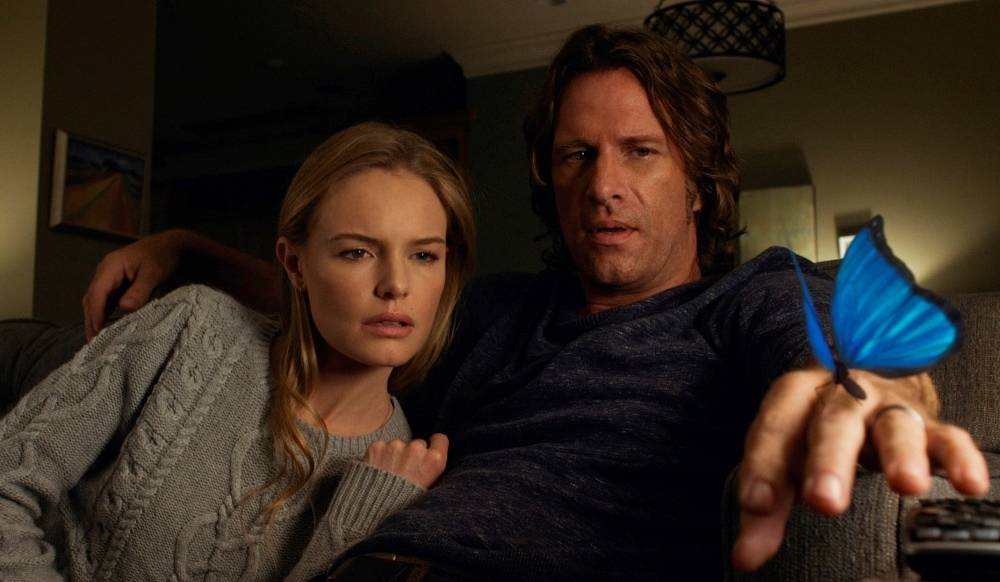 This fantasy horror film follows Jessie and Mark Hobson, a couple that adopts Cody Morgan, an 8-year-old boy, after their own child, Sean, drowns in the bathtub. The film, which stars Kate Bosworth, Thomas Jane, and Jacob Tremblay, is not your standard horror flick. Furthermore, the writing combines traditional genre aspects with a lovely and heartwarming plot. When all is said and done, 'Before I Wake' stands out among the many films that have come before it in this genre.
Black Mirror: Bandersnatch (2018)

When it comes to story twists, this movie has a lot of them. There are 5 primary ones and close to 10-12 others that you can achieve if you put in the necessary effort. Because of its complex subject matter and inventive presenting techniques, we all know 'Black Mirror' to be a favorite. Netflix and the 'Black Mirror' team, on the other hand, push the limit with 'Bandersnatch,' introducing highly interactive television to a curious public.
You can make decisions that lead to several tales, much as in an RPG. These lead to various outcomes, but if you reach a dead end, you can always go back and make a different choice. The marketing may have been more focused on the gimmicky nature of interactive television and the desire to promote that, but the plot is well-thought-out and geared to give you the classic 'Black Mirror' experience with a twist.
Cam (2018)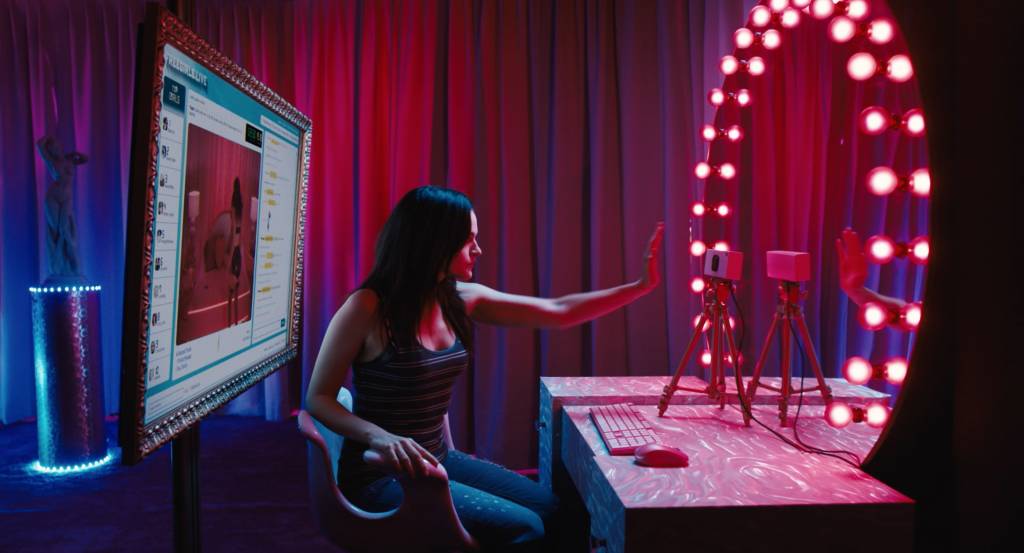 'Cam' dives into the internet's various perils and how easy one can become entangled in a web of problems beyond one's control. Alice, the heroine, is a girl who works as a cam girl in secret. Her job is to use a webcam to film herself performing sensual behaviors. Alice, dissatisfied with the amount of monthly viewers, determines that the best thing for her is to come up with something unique. So she devises a plan to live-stream a fictitious suicide.
This film is quite effective, and it gives Alice the fame she has always desired. However, things spiral out of control when a girl who looks precisely like her emerges out of nowhere and takes her thunder. Alice is taken aback by this and is determined to pursue the case to its conclusion. However, this leads her to a mind-blowing discovery that will forever alter her vision of the internet. 'Cam' depicts the online hazards we must continuously avoid, as well as how everything we do or say leaves an impression on the internet.
Cloud Atlas (2012)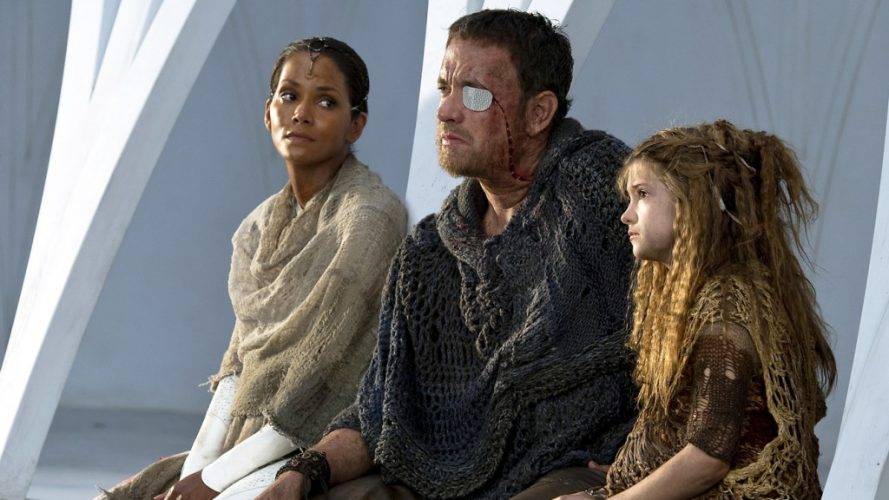 'Cloud Atlas' is one of the most polarizing films of our time. It received mixed reviews, with some critics giving it a standing ovation and others calling it one of the worst films of the year. The film garnered significant criticism for its narrative framework, which was based on a hypothesis similar to the butterfly effect (but more grandiose). The seemingly random cuts that separate its presentation of various narratives spanning six eras in time (all of which are interconnected) were unusual for the genre. This inequity, on the other hand, is what draws you to the film, and the finale only adds to your fondness for it. It has a "love it or hate it" kind of consensus, as with a lot other films with plot twists, but you can't ignore its vision and ambition in trying to tell the story in a different way.
Dangerous Lies (2020)

Katie has a fairly typical life and works as a caregiver for a wealthy old guy. Katie's family is depicted as having fallen on bad times, with Katie's work barely scraping by. However, fortune appears to smile on her all of a sudden, as the caregiver unexpectedly receives her patient's vast estate. Money, however, brings problems, as she is lured into a world of deception, murder, and crime. As a result, an unsettling and suspenseful cat and mouse game unfolds, keeping the audience guessing until the very end.
Eli (2019)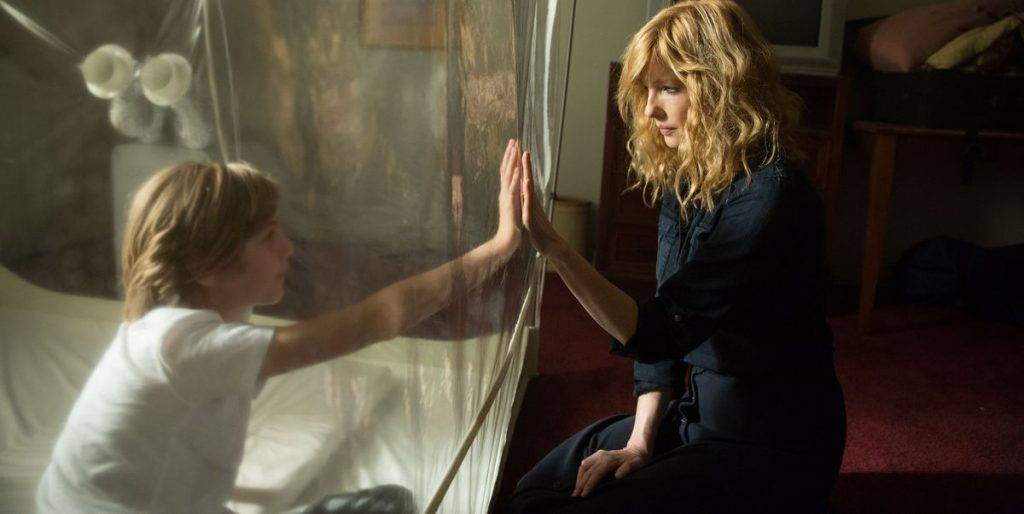 The story of 'Eli,' a Netflix original film directed by Ciaran Foy, revolves around a young boy who is suffering from a rare disease. Eli has never been able to leave his house because of this, and he has always lived a life without friends. Eli's parents select a doctor who is utilizing a cutting-edge way to cure his ailment after taking him to the best doctors available and failing to find a solution. However, the government has yet to approve these procedures. Eli discovers that his home is haunted and that he is surrounded by a lot of evil ghosts as soon as his therapy begins. His agony continues to worsen until a startling twist reveals the explanation for his visions. Despite the fact that the climax is unexpected, the film's sole flaw is that it runs much longer than it should.
Fractured (2019)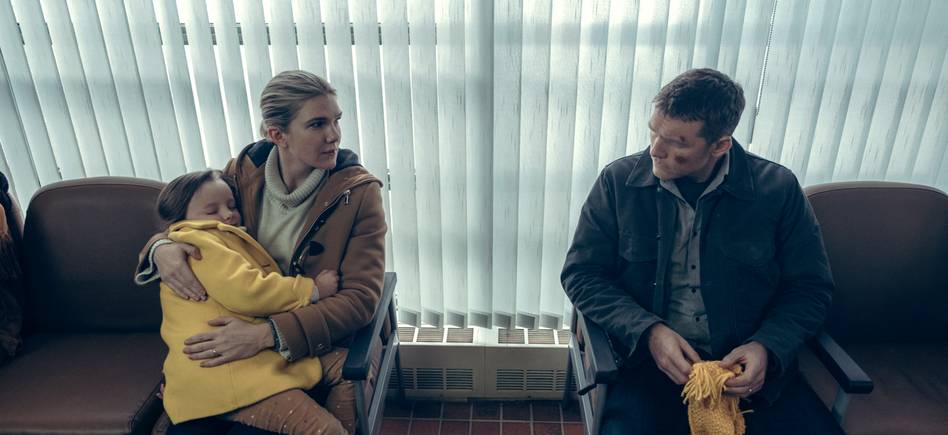 When it comes to crafting dramatic thrillers, Netflix has carved out a niche for itself, and 2019's 'Fractured' is yet another outstanding addition to their catalog. The story follows a family of three on vacation when tragedy strikes and changes their lives forever. The nightmare begins when Peri, the daughter, is hurt and must be brought to the hospital. While Ray, the father, waits in the hospital lobby, Joanne, the mother, takes Peri for some tests. Ray passes out from exhaustion, only to discover later that his wife and daughter are missing. Nobody in the hospital can tell him anything about it, and they even deny seeing Joanne and Peri in the first place. Ray realizes there is a nefarious plot afoot, and he must locate his family before something irreversible occurs.
The film's pacing is superb, and it checks all the boxes for a psychological thriller. The stunning performance of Sam Worthington in the major role elevates this gripping film to a higher level.
I'm Thinking of Ending Things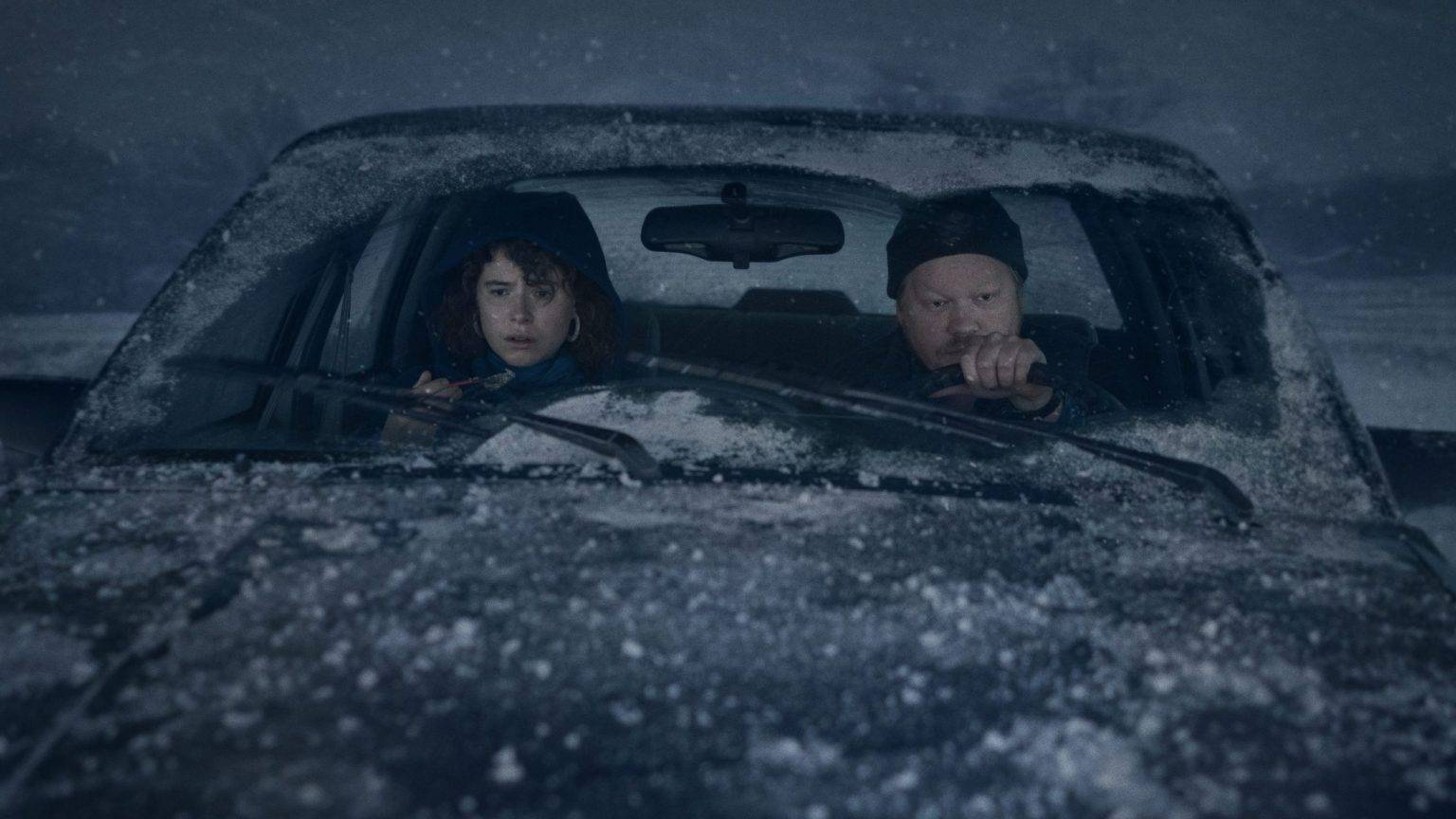 Charlie Kaufman directed and wrote the film, which follows a young woman as she travels with her new lover, Jake, to meet his parents. As the film unfolds, we discover more about the protagonist and why she is considering quitting her relationship with her beau. However, the script contains a subtle misdirection that will linger long after the credits have rolled. We won't say much more because we don't want to give anything away about the plot, but be assured that 'I'm Thinking of Ending Things' will have you racking your brains and pulling at every single thread offered throughout the film.
In The Shadow of Iris (2016)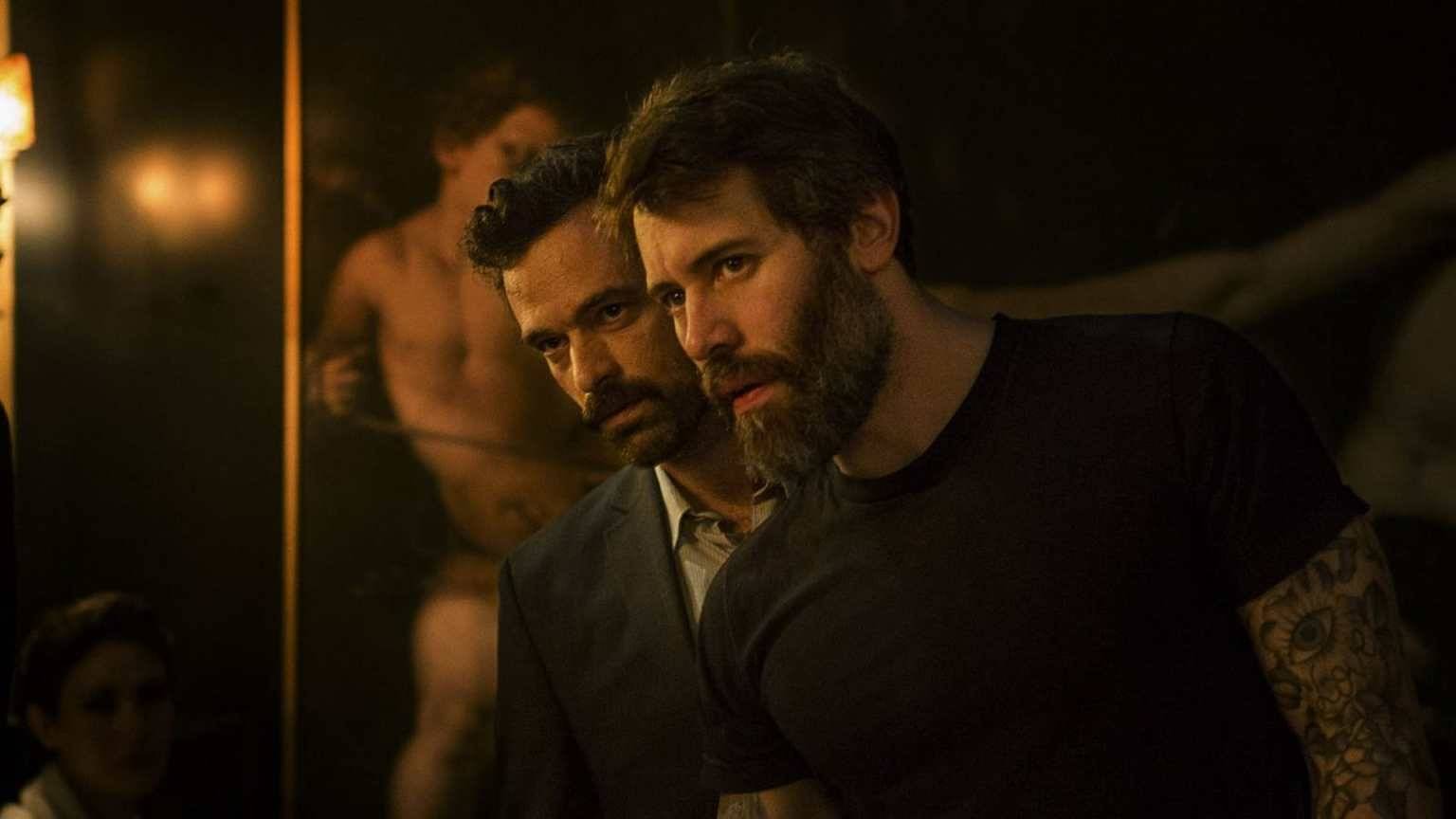 This sensual thriller, loosely based on Hideo Nakata's 'Chaos,' investigates the strange disappearance of Iris, the wife of a wealthy banker in Paris. Max, a mechanic, is the one who has requested the ransom. However, a police inquiry finds that the tale is not as basic and simple as it appears.
Romain Duris, Charlotte Le Bon, and Jalil Lespert star in this French production, with the latter also serving as director. The plot is full of frequent twists and turns that will keep you on your toes, and the dark thriller is perfect for times you want to watch something a little more unusual.
Lucid Dream (2017)

This South Korean science fiction mystery follows the search for a young journalist's son three years after he was kidnapped. To solve the matter, the father resorts to lucid dreaming as a final resort. The narrative may resemble that of 'Inception,' yet 'Lucid Dream' manages to stand out from Christopher Nolan's film. (For one thing, the Korean film's finale isn't actually debatable.) This film is especially worth seeing for Kyung-gu Sol, Soo Go, and Hye-Jeong Kang's outstanding performances.
The Woman in The Window (2021)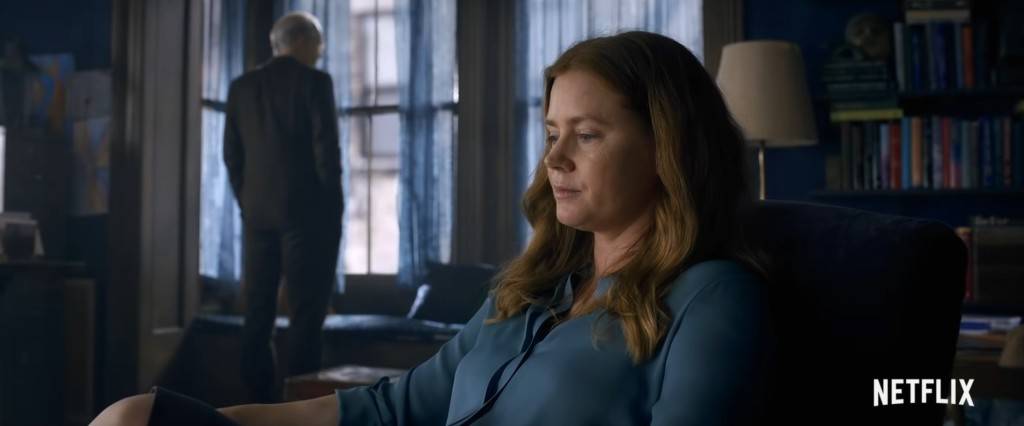 After her divorce from her spouse, child psychologist Anna Fox suffers agoraphobia and lives alone in a Manhattan apartment. She can't leave, so she starts watching her neighbors and watches a new family come in next door. She gradually befriends the matriarch as well as the family's child, and she discovers that the father is a little abusive. Anna keeps spying to catch him in the act, and she notices her mother, Jane Russell, being stabbed to death. Despite calling the cops, a different lady appears on the scene and claims to be Jane, sending the child psychologist into a tailspin. Anna's reality continues to crumble as the plot progresses, and she begins to second-guess and doubt herself, leading to a stunning shock that viewers will not see coming.
The Invisible Guest (2016)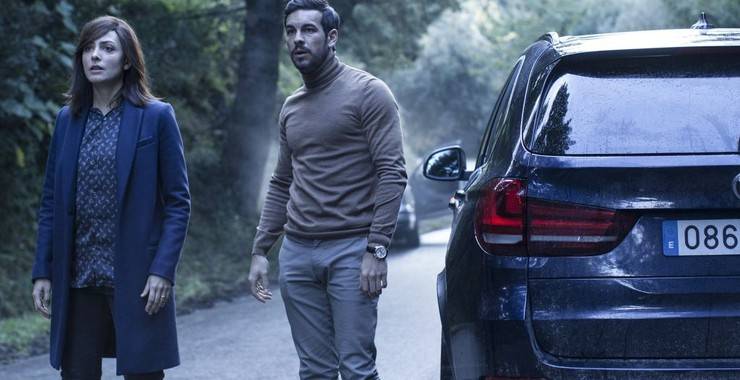 This Spanish mystery film is truly outstanding. Adrián Doria, a successful businessman and family man, is played by Mario Casas. He is, nevertheless, charged with the death of his lover, Laura Vidal. While on bond, his lawyer employs Virginia Goodman, a well-known defense attorney, to help them improve their case. She informs Adrián that the prosecution has located a witness and that he must tell her the complete truth in order for her to properly perform her duties.
When it comes to the genre, the film is a breath of fresh air, focusing more on the plot and character development. When you're looking for a gripping story with no extras, we recommend 'The Invisible Guest.'
The Paramedic (2020)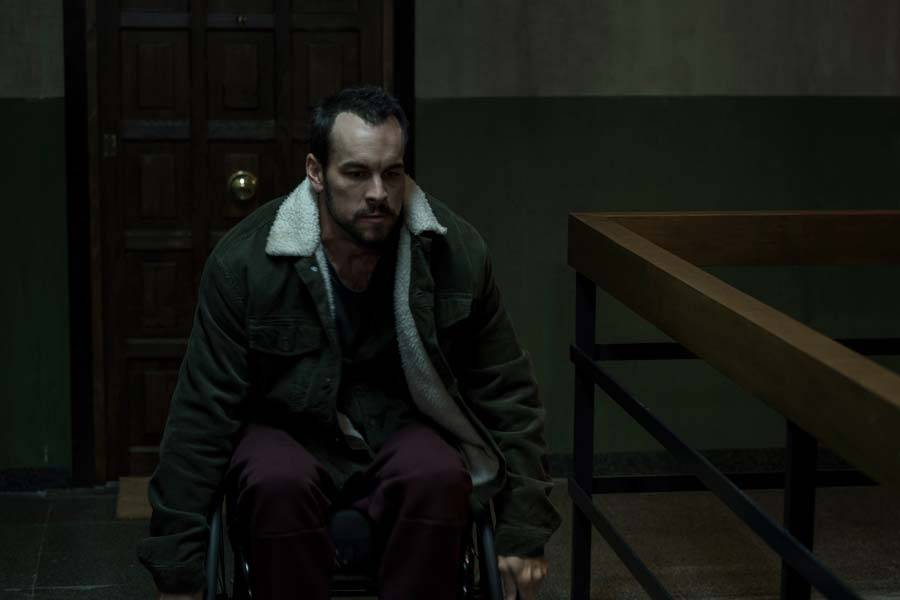 Angel Hernandez, a paramedic, is the main character. Vane, his girlfriend, and he are attempting to start a family, but it turns out he has fertility troubles. He also keeps this information hidden from his girlfriend. When his vehicle is involved in an accident while transporting a patient to the hospital, he becomes paralyzed from the waist down. Angel soon transforms into a man obsessed with following his girlfriend's every move, and the film depicts how he copes with his condition. Despite the fact that the premise may be old, we believe this picture deserves a shot due to its horrific narrative.
The Discovery (2017)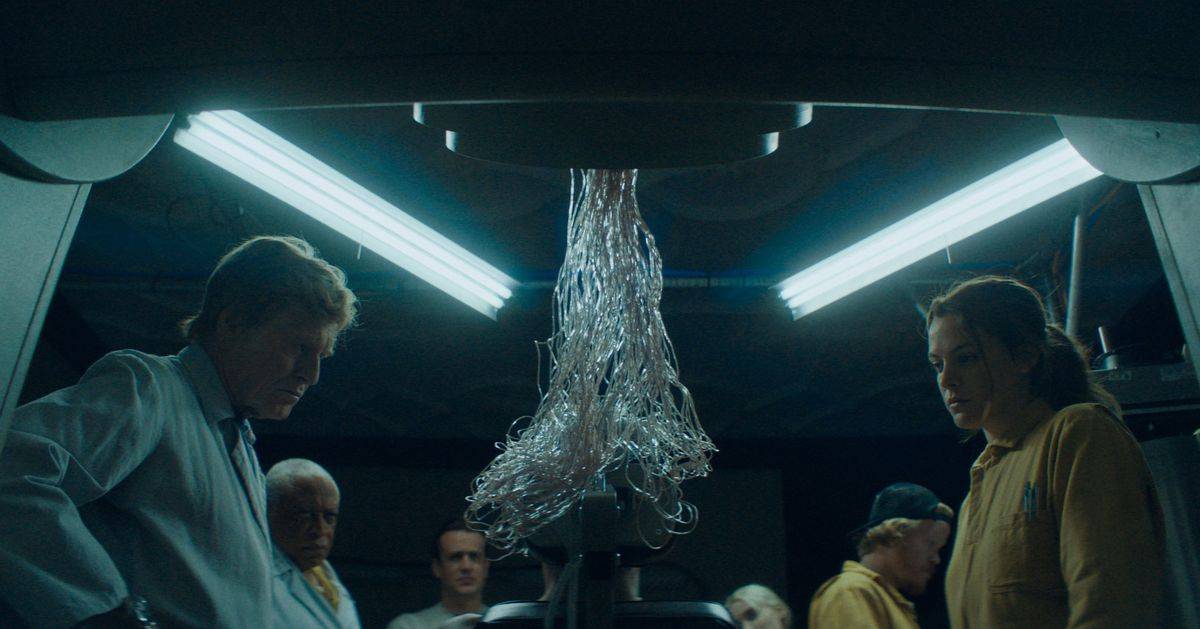 Think science fiction with romantic overtones when it comes to this flick. Dr. Thomas Harbor, played by Robert Redford, is a doctor who has clearly established that the afterlife exists. However, suicide rates rise, and his son, Will, feels him responsible for the situation. Will (Jason Segel) meets Isla (Rooney Mara) on a ferry, and the two later go to Dr. Harbor's compound to conduct his experiments. The two fall in love as they learn more about the father's work. 'The Discovery' gives a unique perspective on its genre, and we believe it could be the film you've been seeking for.
The Perfection (2018)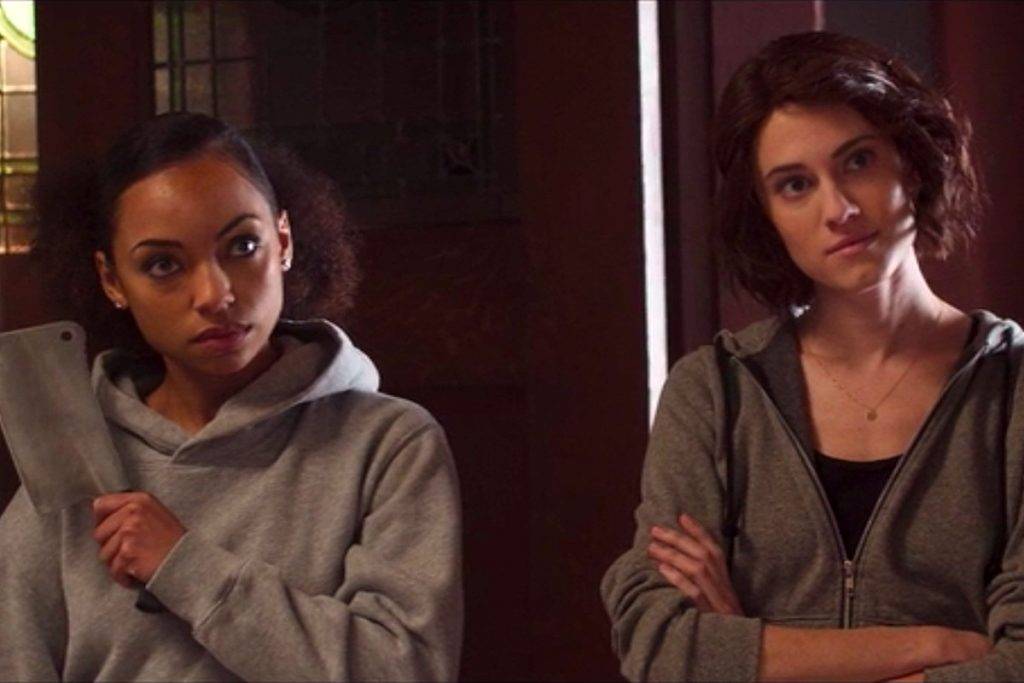 'The Perfection,' a Netflix original, is a film with a lot of aberrations. Throughout the story, there are various twists and turns that make for a fascinating viewing. The film begins with Charlotte, a gifted teenage cellist who drops out of music school after her mother is unexpectedly ill. A few years later, Charlotte finds her teacher, Anton, and travels to Shanghai with him and other musicians to attend a prestigious music school. She meets Lizzie, another of Anton's classmates, after she arrives. The encounter between these two characters sets in motion a series of ominous occurrences. 'The Perfection' may have certain genre clichés, but it is a film that you should not miss.
The Crimes That Bind (2020)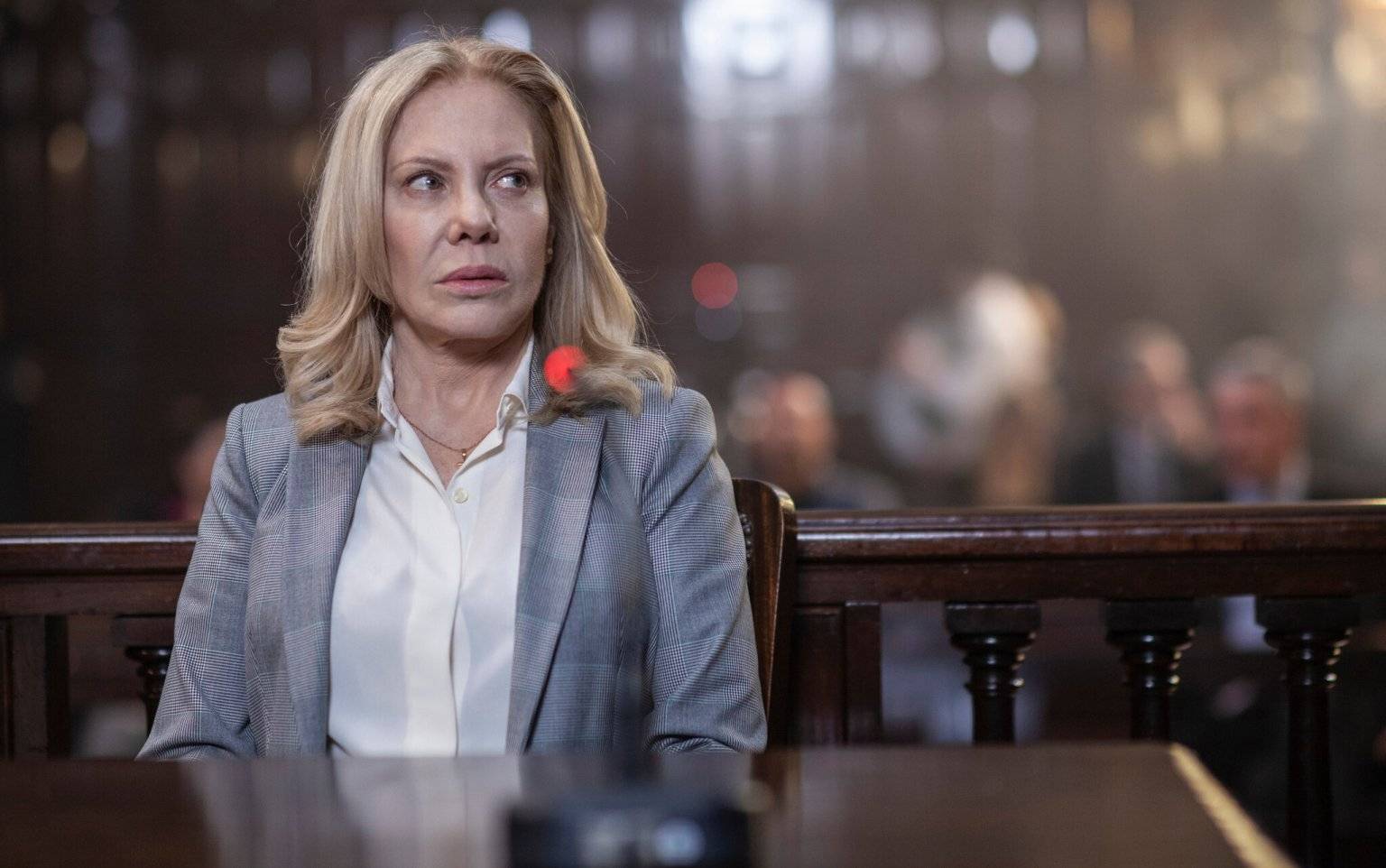 This Argentine thriller follows a mother as she fights two legal lawsuits at the same time, one for her son and one for her domestic help. Alicia is played by Cecilia Roth, whose maternal instincts lead her to protect her son, Daniel, at all means, despite his ex-charges wife's of rape and domestic abuse. Gladys, her assistant, is on trial for murdering her second child after it was born. The amazing character development combined with some fairly current social issues in the background makes this film worth watching.
Velvet Buzzsaw (2019)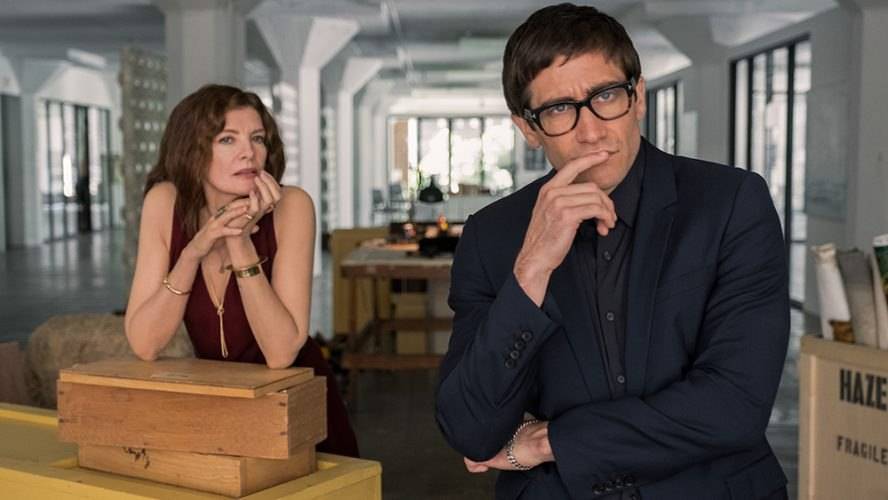 Whether you like it or not, there's one thing you can't deny about this Netflix release: it's easily one of the most bizarre films you'll ever see, with a conclusion that rivals the plot's bizarreness. There is so much going on in this film: social criticism, art critique, critique on the process of critique, and a horror story thrown in for good measure, that you will have little time to contemplate as it progresses. From the large cast of actors participating, there is certainly enough craft involved. When the movie is over, the obvious questions begin to surface. If you can avoid them, 'Velvet Buzzsaw' can be a deliciously strange watch if you like it.