The undead will never die in the movies, at least not in my opinion. Zombies have lasted as an essential horror icon throughout the decades, shambling restlessly out of their graves and into our collective unconscious.
Perhaps it's no surprise that filmmakers continue to find new and terrifying ways to depict what amounts to an existential threat. With zombies, mass destruction and social collapse go hand in hand, as their restless numbers inevitably obliterate any form of civilisation. Zombies can be seen as an apocalyptic reckoning because they distort the ideals of death and resurrection. What is a zombie, on a socioeconomic level, if not a soulless, braindead consumer, symptomatic of broader systems that render us all slaves?
In other words, even on a surface level, the zombie is both a rich, multi-faceted metaphor and a genuinely terrifying concept. There are personal and character-driven dramas, action-packed epics, and even a surprisingly emotional animated picture on this list of 11 outstanding zombie movies presently available on Netflix — the variety of which testifies, above all, to the walking dead's staying appeal.
Army of the Dead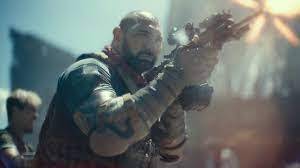 Zack Snyder made one of the great modern zombie pictures in 2004's "Dawn of the Dead," before DC matched his maximal sensibilities to the superhero genre. It was a sleek, mean, just-right update, steeped in the thematic subtext of George A. Romero's original but faster on its feet. Everything has changed for Snyder since then, and his great return to zombie horror has been appropriately scaled up, with the Vegas strip transformed into a hive of undead depravity.
The opening credits sequence (a specialty of Snyder's, as fans of "Watchmen" will attest) depicts the takeover as a series of slow-motion tableaux: casino patrons win the jackpot then get ripped apart, an undead Elvis impersonator is crushed by a collapsing replica of the Eiffel Tower, and planes crash into skyscrapers as the city descends into chaos. The prologue sets a tone of bitter, nihilistic sarcasm retained throughout the film's heist storyline, set to a cover of "Viva Las Vegas" by Richard Cheese (who also covered Disturbed's "Down with the Sickness" in Snyder's "Dawn").
As Dave Bautista's haunted mercenary leads a team to steal $200 million from a casino underground, "Army of the Dead" unleashes a swarm of zombie tigers and horses, but the thieves are most endangered by an undead king and queen who rule over this savage empire in the ruins of Sin City. Snyder's zombie epic is a splashy, dramatic, overindulgent mayhem on a massive canvas, as only one of Hollywood's most brilliant visual designers could pull off.
#Alive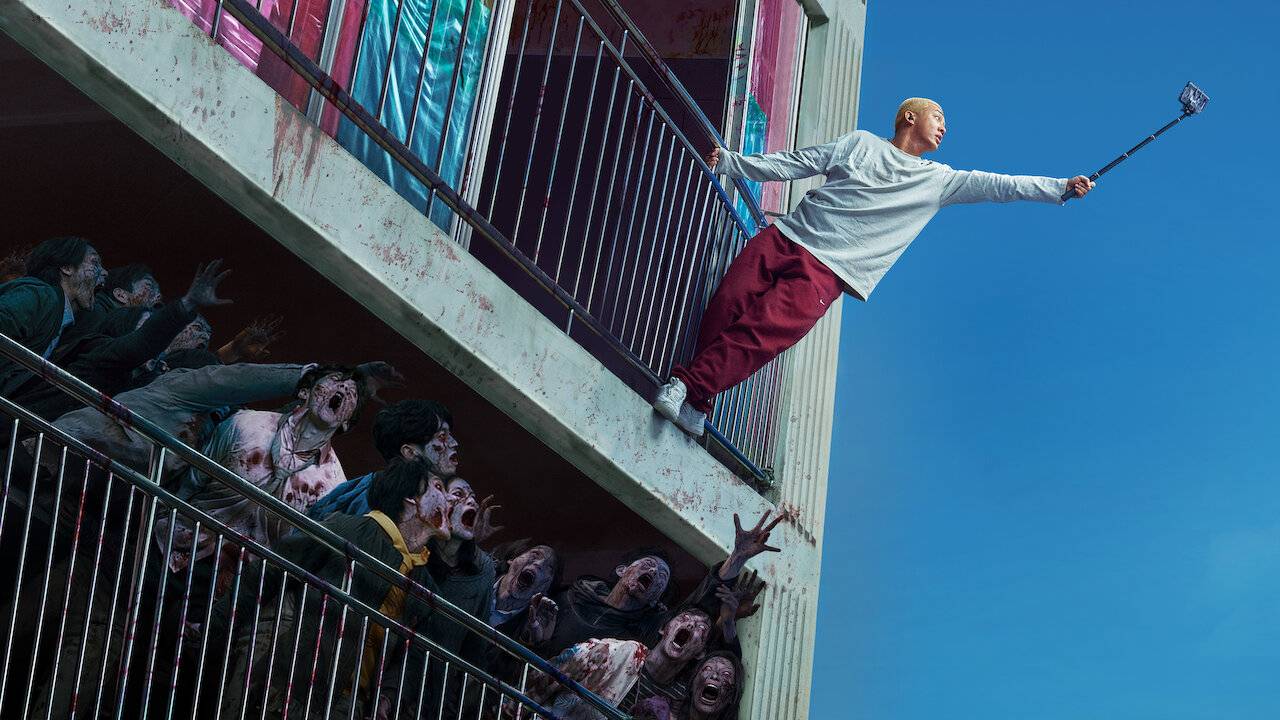 Looking for a zombie thriller that captures the isolation and claustrophobia of the COVID era? Cho Il-"#Alive" hyung's will quench that thirst. This small-scale siege picture finds Oh Joon-wo (Yoo Ah-in, best renowned for his scene-stealing act in "Burning") cooped up in his apartment while a strange infection tears through the outside world, tight as a drum and flavored by great performances. Joon-wo, a video game streamer, tries to wait out the apocalypse at first, even as his supplies run out and his prospects of rescue fade.
Joon-wo is on the verge of giving up until he meets Kim Yoo-bin (Park Shin-hye), a mysterious and dry-witted woman who helps him reclaim his drive to live. But, with zombies on both sides of the apartment complex, what kind of life does either of these two survivors have left?
"#Alive" addresses the computerized, extremely commodified social reality of Korean millennial culture as much as it does the universal terror and uncertainty of a global pandemic, as the hashtag in the title suggests. The film is as much a character study as it is a horror movie, thanks to Yoo's sincere, emotional lead performance. The main draw of "#Alive" is its understated cleverness; Cho, in his feature directing debut, works wonders with drone footage in the film's most heartfelt sequence, and the film's use of technology feels spine-tingling and dramatically rewarding.
Atlantics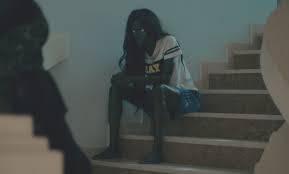 "Atlantics," a ghost story so beautifully mysterious that it seems to slip through one's fingers even as it remains in one's imagination, is amazing. The fact that Mati Diop, a French-Senegalese filmmaker, is making his feature debut further adds to the film's poetic tone. It's a hauntingly strong piece by a formidable artist, combining unsparing class commentary with doomed romance, magical realism, and images of astounding beauty.
"Atlantics," set in Dakar, Senegal, follows Ada (Mama Sané), who is engaged to wealthy suitor Omar (Babacar Sylla) but still has feelings for Souleiman (Ibrahima Traoré), a construction worker who is owed four months' salary by his unscrupulous boss (Diankou Sembene). Souleiman sets sail into the North Atlantic, one of thousands of migrants fleeing Dakar's coastal city in search of a better future; his boat subsequently capsizes, leaving no survivors. But Souleiman isn't quite gone; as Ada's wedding is ruined by fire and an unusual illness sweeps Dakar, Ada's grief takes on supernatural proportions.
More would be denying "Atlantics" the awe-inspiring power of its most unexpected moments, but it's worth mentioning that the film is attempting to reintroduce the zombie as a symbol of the African diaspora. Diop's film reclaims all that mythology of corpses forcibly devoid of their souls and cursed to walk the earth, turning the undead into avatars of justice, exacting a supernatural reckoning on those who once drove them into the sea.
Cargo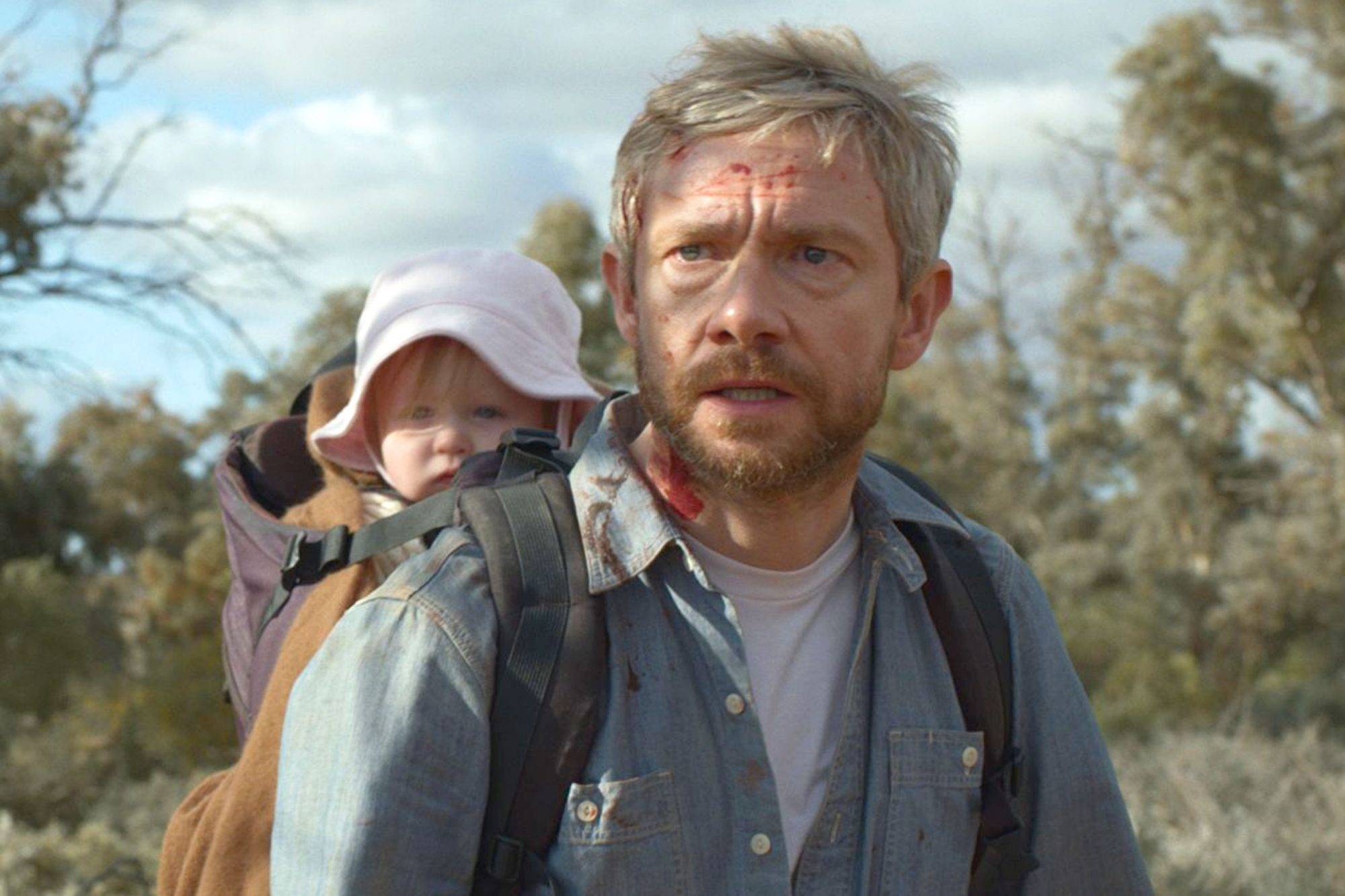 In Netflix's "Cargo," the parched Outback of Australia serves as an especially frightening backdrop to a zombie outbreak. The film takes a restrained, character-driven approach to its central disaster.
Andy Rose (Martin Freeman of "Sherlock" and the Hobbit trilogy) is at the core of this softly philosophical drama, navigating the terrifying new normal of Australia's zombie-infested interior with his wife Kay (Susie Porter) and infant daughter Rosie. The trio is floating down river aboard a houseboat when "Cargo" begins, running low on supplies and undecided on where to go next. Andy winds up wandering the Outback with Rosie strapped to his back in a race against time to locate refuge and avoid swarms of ravenous brain-eaters due to a sequence of tragedies. His tale eventually overlaps with that of Thoomi (Simone Landers), a young Aboriginal woman who is hiding her infected father from the rest of her society, knowing that they plan to track down and exterminate all zombies.
Australia's interior, with its red dirt and sun-scorched, heat-cracked earth, has a primal mysticism that has inspired many a cinematic classic, from George Miller's "Mad Max" to Nicolas Roeg's "Walkabout" (the breakout star of which, Australian film icon David Gulpilil, makes a supporting appearance in "Cargo").
The Outback evokes an essential collision of civilization and savagery as human-scale tragedies play out against its infinite vastness. It's a gratifying and thematically rich setting in which to explore a zombie apocalypse that frequently pulls survivors into ethically dubious, potentially soul-corrupting situations.
It Comes At Night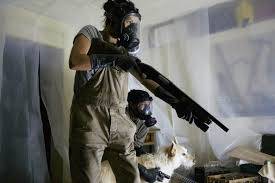 Trey Edward Shults made his debut with the agonizing family portrait "Krisha," before establishing himself as a leading observer of similar situations with "It Comes at Night" and "Waves," two equally gloomy and emotionally seismic portrayals of beleaguered families. "It Comes to Night," which is still one of his most frightening works, grafts the terrible facts about familial bonds under strain onto a post-apocalyptic setting, resulting in one of the most powerful horror pictures in recent years.
Following the spread of a deadly epidemic over the world, one family — Paul (Joel Edgerton), Sarah (Carmen Ejogo), and Travis (Kelvin Harrison, Jr.) — seeks refuge in a lonely house deep in the woods. Fear has crept into their family structure, despite their immunity to the illness, with Paul holding dictatorial dominance over their new normal in the hopes of keeping everyone alive. Sarah persuades Paul to spare Will's life when he bursts into the house looking for a safe haven for his family. When Will, his wife Kim (Riley Keough), and their young son Andrew are reluctantly allowed to stay with them, Travis builds a bond with Kim that makes his father nervous.
"It Comes at Night" is fueled by Paul's paranoia, as Shults transforms the insides of this purported refuge into a waking nightmare. The film's relentless, unshakeable sense of anxiety is fueled by a dread-soaked atmosphere, dead-eyed zombies oozing black bile from their mouths, and the deep-seated terror of a family turning on itself.
Kingdom: Ashin of the North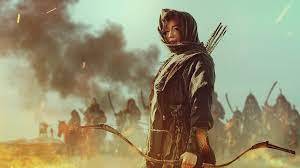 Netflix's "Kingdom," a South Korean period horror epic, is one of the best shows to emerge from the peak-TV zombie craze sparked by AMC's "The Walking Dead." Set in Korea's medieval Joseon period, "Kingdom" captures all of the palace intrigue of "Game of Thrones" without the rushed later-season plotting; for the time being, "Kingdom" focuses on Crown Prince Lee Chang's (Ju Hi-hoon) efforts to figure out what's causing an unnatural plague that's turning his dead countrymen into reanimated corpses.
"Kingdom" is an enormous new take on the zombie mythos, filled with intense sword-fighting, period-accurate clothing, and truly horrifying zombie action (these undead ravagers are nocturnal and move extremely fast to attack their prey). Even excellent is the feature-length spinoff "Kingdom: Ashin of the North," which relates the story of Lee Chang's encounter with a mysterious woman (Jun Ji-hyun) towards the end of the first season.
"Ashin of the North" is a standalone war epic and a fascinating villain origin narrative, focused on Ashin's discovery of a resurrection flower that can raise the dead, as well as the institutional persecution she faces as a second-class person in Joseon's borders. After Ashin (Kim Shi-a) survives a heinous slaughter that kills her whole family, she devotes herself to the art of vengeance, becoming a master archer and embarking on a journey that will forever change the kingdom.
Ladronas de Almas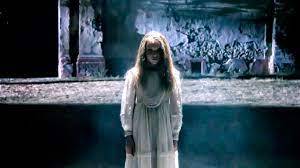 During the Mexican War for Independence, insurgents set out in pursuit of lost gold in Juan Antonio de la Riva's "Ladronas de Almas" ("Soul Robbers"). When the looters come across a hacienda inhabited only by wheelchair-bound owner Agustn Cordero (Ricardo Dalmacci), his lovely daughters Maria (Sofa Sisniega), Roberta (Natasha Dupeyrón), and Camila (Ana Sofa Durán), as well as Haitian servant Indalesio (Harding Junior), they decide to help themselves to both the treasure and the hacienda's
These ladies, however, lead an army of the dead, turning an easy conquest into a harrowing war for survival, as the insurgents soon find. "Ladronas de Almas," a polished and energizing tribute to Val Lewton's subtle, supernatural chillers for RKO Studios in the 1940s, is most refreshing in its simplicity and impressively excellent production standards. The film's slick and moody camerawork, combined with the film's fondness for evocative shadow play, give the proceedings an air of lingering, unsettling mystery.
While stagey acting and special effects heighten the film's melodramatic mood, the tale implies a lighthearted cross between "The Beguiled" and "I Walked with a Zombie." In the end, "Ladronas de Almas" feels like an extended episode of a long-forgotten Mexican soap opera, or a long-forgotten relic of the country's mid-century boom, when filmmakers like Fernando Méndez, Rafael Baledón, and Chano Urueta were ushering in a golden age of horror, inspired by both RKO's black-and-white chillers and Hammer's gorier gothics.
ParaNorman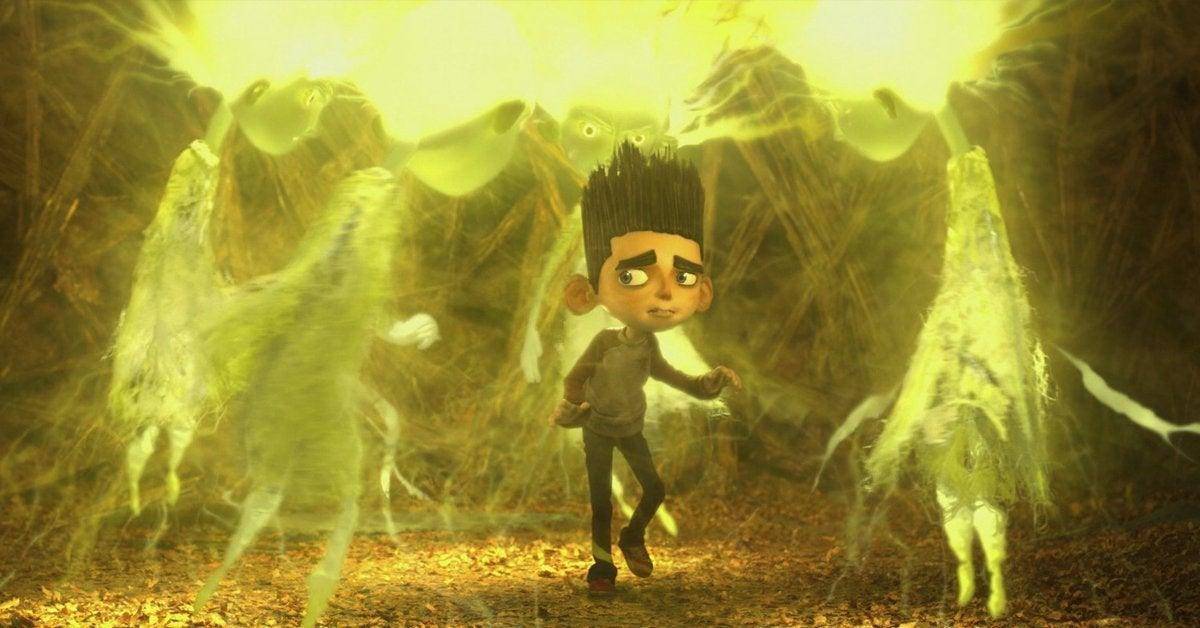 "ParaNorman," a Halloween classic from Laika, the award-winning stop-motion studio behind "Missing Link" and "Kubo & the Two Strings." Following 2009's beautifully gloomy "Coraline," Laika's second movie concerns a little kid who sees dead people in the small town of Blithe Hollow (modeled after creaking colonial burgs like Salem, Massachusetts). Norman (voiced by Kodi Smit-McPhee) has embraced his ability, maintaining a friendship with his deceased grandma (Elaine Stritch) and other pleasant local spirits. Norman and his allies (including his sister, Anna Kendrick, and a joyfully stupid jock played by Casey Affleck) must save the day when a witch's curse compels the dead to rise, terrifying the villagers.
As "ParaNorman" guides its heroes across town and into a dark forest, where they must battle with legions of the undead as well as a teenage witch (Jodelle Ferland) and an angry mob, Laika's handcrafted animation, directed by directors Sam Fell and Chris Butler, grows increasingly more spectacular. "ParaNorman," a fantastic stop-motion contraption, is more joyfully hilarious than "Coraline," yet shot through with much of the same unsettling beauty. It's spooky enough to scare the youngsters, but never terrible enough to erase the amazed smiles off their faces. Laika's creators let their imaginations go wild with the film's cast of macabre figures, which range from slack-jawed zombies to ectoplasmic specters. "ParaNorman," an homage to classic monster flicks, is wickedly clever and adorable.
Resident Evil: Extinction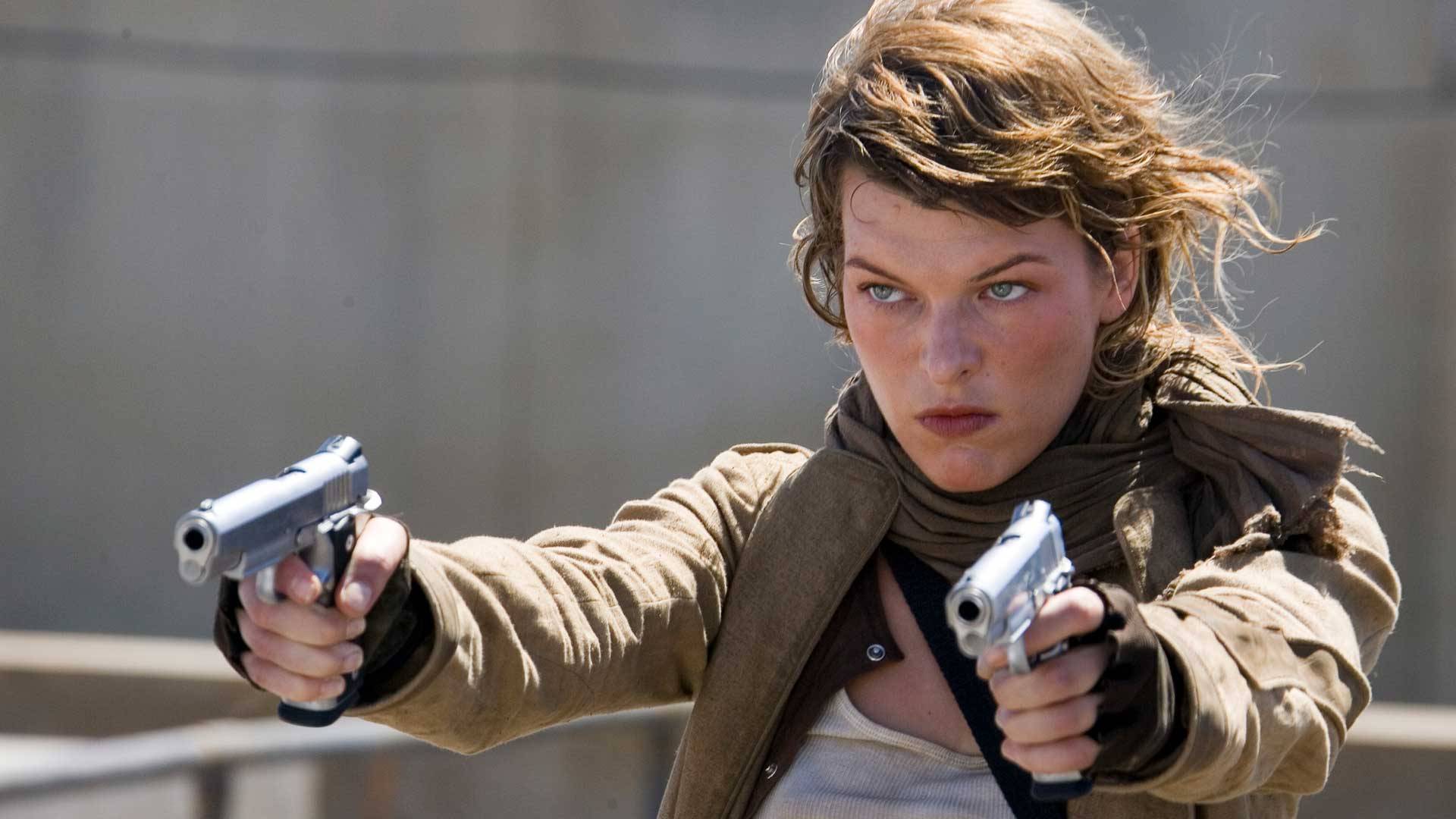 Milla Jovovich's kinetic action heroine Alice battles her way across the Mojave Desert in the third "Resident Evil" installment in the hopes of escaping the post-apocalyptic wasteland that is the continental United States. She's specifically looking for a safe haven in far-flung Alaska. When the nefarious Dr. Isaacs (Iain Glen) follows Alice down near Las Vegas, he unleashes the zombie apocalypse on her, compelling Alice to fight back against the terrible Umbrella Corporation. "Extinction" faces Alice against zombified dogs (in an early sequence reminiscent of "The Hills Have Eyes") and voracious zombie crows (a twisted homage to "The Birds"), as well as the customary armies of mutant, humanoid undead.
Two installments of the horror franchise "Resident Evil" appear on this list, which is long overdue for a critical evaluation. "Extinction" is one of only two films not directed by series creator Paul W.S. Anderson (who this time only wrote the script), but director Russell Mulcahy brings the same technical brilliance and surreal visual aesthetic to the table that he pioneered in the "Highlander" films and "Ricochet," not to mention countless '80s music videos. In contrast to Anderson's "Resident Evil" flicks, which are dominated by tight industrial confines, "Extinction" is a shockingly broad, ambitious mid-franchise entry that is all the better for it.
Resident Evil: Afterlife

Paul W.S. Anderson, a staple of the "Resident Evil" genre, returns to direct the fourth movie, a direct sequel to "Extinction" and the franchise's first to use slow motion and 3D. Without being an afterthought, "Afterlife" resurrects "Resident Evil" in grand manner, ushering in a new trilogy while utilizing the stereoscopic format to bring fans virtually within Anderson's frame. Throughout the 2010s, hasty post-production conversions to 3D became increasingly frequent; this wasn't the case with Anderson's picture "Afterlife," which he designed with infinite tunnels, elevator shafts, and immense landscapes in mind so that his camera gear could make each one burst off the screen.
Alice (Milla Jovovich) races through booby-trapped, zombie-infested setpieces with the tactical efficiency of a gaming piece negotiating a lethal board in all three "Resident Evil" films. Alice darts across the smoking ashes of a post-apocalyptic Los Angeles in "Afterlife," finally meeting face-to-face with Albert Wesker (Shawn Roberts), monster chief of the Umbrella Corporation.
From an acrobatic opening raid on Umbrella's Tokyo offices to the climactic confrontation against Wesker, Anderson delivers some of the franchise's strongest action moments, including a stunning beat involving crashing glass, Alice's high kick, and a deformed zombie dog. In the film's bathroom brawl, Alice and Ali Larter's Claire Redfield square off against a brawny Axeman, Anderson's direction is on point, geographically situating audiences inside his viscerally dynamic mayhem.
Ravenous
From Jeff Barnaby's Indigenous horror-thriller "Blood Quantum" (available on Shudder) to Bruce McDonald's funny, small-scale "Pontypool," Canadian zombie thrillers are all the rage these days (available on Sling). "Ravenous," a theoretically ambitious and tonally assured reinterpretation of zombie-apocalypse thrillers in which a handful of quirky Quebecois survivors hide out from undead hordes in the once-bucolic countryside, is one of the best on Netflix.
"Ravenous" unfolds as a succession of interconnected vignettes during the first hour, as diverse survivors blindly travel across civilization's ruins in search of a potential safe haven. An elderly guy (Luc Proulx) is lost in the woods, mourning the diseased family members he shot. A businesswoman (Brigitte Poupart) in a small community discovers her inner slayer. A young woman (Monia Chokri) confidently marches over the terrain, accordion in hand, in another scene. Gradually, these characters come together to create a ragtag unit, headed by a self-proclaimed hero (Marc-André Grondin) to a rural farmland for one last stand.
Aubert's genre-bending depiction of a zombie apocalypse is rich with bizarre elements, such as the eerie stacks of furniture stacked high by the wandering dead, and is rewardingly meditative. Is it possible for these zombies to preserve some semblance of humanity? Are they commemorating what they used to be through these massive stacks? The film's elliptical, spiritually minded approach is equally influenced by cinematic geniuses Robert Bresson, Andrei Tarkovsky, and Michelangelo Antonioni as it is by George A. Romero's "Night of the Living Dead" in terms of political, dramatically powerful terror.
Our Team DCS includes 5 different writers proficient in English and research based Content Writing. We allow them and encourage them to follow the Entertainment news all day long. Our posts, listicles and even the exclusives are a result of their hard work.