When you think of it, Best Movies on Netflix is a broader term than any one of us could imagine. Every weekend most of us who don't have plans, sit in front of our TVs and laptops trying to figure our what to watch. While some of know what exactly we want to watch, most of the movie lovers keep browsing the internet looking for the best movies on Netflix. While Netflix suggestions are helpful sometimes, they mostly end up confusing us.  You have access to the entire Netflix catalogue, including a trimmed-down list of films you've already marked to watch at a later date. But then there's the decision to make. You must find something that matches your mood or that you and your friend/significant other/couch companion can agree on.
You browse for hours, and by the time you find something you think might be the one, it's too late, you're too tired, and indecision has won.
But don't worry, we have compiled a list of the best Netflix movies that you must watch. We scoured the library and compiled a list of some of the best films currently available for streaming, ranging from classics to hidden gems to new releases and beyond. This list of the best Netflix movies is updated weekly with new options, so be sure to check back the next time you're looking for something to watch.
Best Movies On Netflix (In alphabetical Order)
Air Force One
Remember when Harrison Ford played the role of the country's fictitious president? It one of the most popular american movies on Netflix. Relive simpler times with 1997's Air Force One, starring Harrison Ford as the leader of the free world whose titular plane is hijacked by a team led by Gary Oldman. It's a great throwback to a time when blockbusters weren't just for comic book fans. Ah, the glorious 1990s, when you could make an R-rated summer tentpole action film that was basically Die Hard but with Air Force One instead of Nakatomi Tower and the President of the United States instead of a New York cop visiting his estranged wife. The simple premise of Air Force One has remained durable and entertaining thanks to the excellent casting of Harrison Ford as the action star President and Gary Oldman as the leader of the Russian terrorists who hijack the President's plane. Wolfgang Petersen directs the action well, adding a particularly nasty bite when necessary to raise the stakes while still allowing for the President's rah-rah heroism in punching terrorists.
The American
This 2010 Anton Corbijn film had a critical following but failed at the box office. It was the type of serious thriller that American audiences didn't know what to do with when it came out. Based on the novel A Very Private Gentleman, the film stars George Clooney as a contract killer in hiding who is forced to flee across Europe after his cover is blown. Tense and astute.
American Me
This 1992 drama, produced, directed, and starred by the great Edward James Olmos, became one of the actor's most beloved films. It is loosely based on the true story of the rise of the Mexican mafia in the California prison system, with Olmos playing Montoya Santana, a rising gangster who eventually becomes the leader of a powerful prison gang at Folsom State Prison.
At Eternity's Gate
Julian Schnabel's 2018 drama, a dramatization of Vincent Van Gogh's final years, is not a typical biopic, focusing on the artist's register rather than chronologically detailing his life. Willem Dafoe's outstanding performance as the troubled painter earns him his fourth Academy Award nomination. If you are looking for best movies on Netflix with great acting, go for this one.
Atlantics
Mati Diop's directorial debut is a tender, mesmerising study of life on Senegal's coast, where men frequently leave women behind in search of more prosperous shores. It's a delicate, beautiful film that functions as a romance, ghost story, and study of inequality all at once. Before anyone recommends it to you, go see it for yourself.
Austin Powers: International Man of Mystery
If you're looking for a nostalgic fix, Austin Powers: International Man of Mystery might be just what you're looking for. The 1997 comedy was a box office smash and infiltrated the zeitgeist like few other films. Austin Powers is played by Mike Myers, a British spy who freezes himself until his archenemy Dr. Evil (also played by Myers) returns. That return occurs in 1997, and we get a fish-out-of-water comedy packed with terrific visual gags. Myers was clearly inspired by the James Bond franchise, and for as ridiculous as Austin Powers gets, it's also a pretty darn compelling spy film in its own right.
Bad Trip
Check out Bad Trip if you just want to watch something that will make you laugh really hard. The film is a riff on the Jackass formula, telling the story of two friends who go on a cross-country road trip, but their encounters are almost entirely pranks caught on hidden cameras. Eric Andre and Lil Rel Howery star, and their pranks and stunts range from silly and innocuous to genuinely dangerous — all for the benefit of the audience, and all extremely R-rated. Bad Trip is one of the best comedy movies on Netflix, make sure you don't miss this one.
The Ballad of Buster Scruggs
Netflix's brand-redefining 2018 included Joel and Ethan Coen's Western anthology series. Netflix still has a lot of garbage, but it also has the latest from Alfonso Cuaron, the Coen brothers, and even Orson Welles. This brilliant Western functions as a comedy, drama, and even a commentary on the Coen brothers themselves. Don't pass it up.
Blade Runner
One of the classics, also among the best action movies on Netflix. Ridley Scott's 1982 masterpiece was widely panned upon its initial release, but it would go on to change the cinematic landscape. Harrison Ford plays Rick Deckard in the sci-fi noir, which changed the visual language of the genre and spawned a slew of imitators. The original is still perfect, and this is the film's final cut edition, the 2007 version that removes the voice-over, reintroduces the unicorn, and removes the original happy ending.
The Bling Ring
This 2013 true story, directed by Sofia Coppola, is about a group of young people in Los Angeles who decide to start robbing celebrities. It's an underappreciated dramedy about privilege and desire, filtered through the filmmaker's vibrant viewpoint and a talented young cast that includes Emma Watson and Taissa Farmiga.
Boogie Nights
Many consider Paul Thomas Anderson to be one of the best American filmmakers working today, but that wasn't the case before the release of this 1997 masterpiece about life in the Los Angeles porn scene. Mark Wahlberg has never been (and probably never will be) better than he is here, anchoring an ensemble that also includes Julianne Moore and Burt Reynolds. It's a timeless piece. Writer/director Paul Thomas Anderson is undoubtedly one of the most daring filmmakers working today, but his 1997 magnum opus Boogie Nights remains not only one of his best films, but a seminal work in its own right. Anderson follows the rise and fall of an energetic young man with a massive…talent in the 1970s. The casting of Mark Wahlberg as Dirk Diggler was brilliant, and Anderson's transformation of the burgeoning porn industry into a dysfunctional family drama is downright masterful. And the cast, oh my goodness. Every member of the ensemble shines—when Philip Seymour Hoffman isn't the scene-stealer, you know you've got a good cast.
Catch Me If You Can
Looking for top movies on Netflix to watch? Pick any of the Steven Spielberg's movie, our suggestion is Catch me if you can. One of Steven Spielberg's most underappreciated films stars Leonardo DiCaprio as Frank Abagnale, a legendary con man who became a millionaire through his crimes, and Tom Hanks as the FBI agent tracking him down. This is a charming and delightful film that is easy to watch again and again, thanks to a great script by Jeff Nathanson. We don't talk about it enough, but Catch Me If You Can is one of Steven Spielberg's best films, with one of Leonardo DiCaprio's best performances and one of John Williams' best scores—and that's saying a lot.
The Conjuring
Is this the biggest horror film of the decade? It not only established James Wan as a major director, but it also spawned its own multi-title franchise with spin-offs such as The Nun and Annabelle. Return to the beginning of the series and watch the first, and arguably still best, film in the series, a fantastic haunted house film that revitalised the genre. Then watch the excellent sequel, which is also available on Netflix. James Wan had already made a name for himself in the horror genre with mega-franchise starters SAW in 2004 and Insidious in 2010, and he did it again with The Conjuring in 2013. This is a film that was "so scary and intense" at the time that Warner Bros. gave it a R rating despite the absence of blood, gore, excessive violence, or profanity.
Crimson Peak
Guillermo Del Toro's gothic horror film seemed to gain a cult following almost immediately after its release. Sure, mainstream audiences who went to the multiplex in October looking for a scary movie were underwhelmed, but a reappreciation began quickly. After all, this is a stunning, unforgettable work of art, a reminder that Del Toro's vision is unlike any other collaboration. Rewind and watch it again. It's one of those films that everyone will claim they loved from the start. The first thing to know about Guillermo del Toro's misunderstood 2015 film Crimson Peak is that it is a Gothic romance rather than a horror film. There are ghosts, and there are definitely spooky parts, but the film is more reminiscent of Jane Eyre or Rebecca than The Conjuring. That is why it is so fantastic.
Crip Camp: A Disability Revolution
In this Netflix exclusive that premiered at Sundance, Barack and Michelle Obama executive produced one of 2020's best documentaries. It tells the story of Camp Jened, a 1970s summer camp in New York described as a "loose, free-spirited camp designed for teens with disabilities." This is more than a time capsule; it is a look at how support and community can change people's lives for the better.
Croupier
Clive Owen made his breakthrough in this 1998 noir, where he's so smooth that people immediately suggested he should be the next Bond. Owen plays a writer who gets a job as a croupier (a fancy word for a casino dealer) and ends up in the wrong scene. It's one of the late '90s' most underappreciated films, smart and thrilling, and a perfect vehicle for Owen's charm.
Da 5 Bloods
Spike Lee's first Netflix Original film is one of the master filmmaker's best works to date. The story of five men searching for gold in the jungle is more of a commentary on two never-ending wars – the Vietnam War and the civil rights struggle.
Dances With Wolves
It's difficult to believe that a historical drama like this could be such a phenomenon three decades ago, but it demonstrates how much our times have changed in the three decades since its release. This film grossed more than $400 million worldwide and won seven Academy Awards, including Best Picture and Director. This is a better film than its reputation. It is better known now as the movie that stole deserving Oscars from Goodfellas.
Django Unchained
Quentin Tarantino's Oscar-winning film reimagines both the Old West and the Italian film series Django in a way that only QT could do. It features one of Jamie Foxx's best performances as the title character, a slave who escapes and joins forces with a bounty hunter played by Christoph Waltz, who won an Oscar for his work in this film. Quentin Tarantino's most financially successful film to date is his 2012 Western epic Django Unchained, which is set in 1858 and tells the story of a freed slave's (Jamie Foxx) quest to save his wife Broomhilda (Kerry Washington) from the clutches of a ruthless plantation owner (Leonardo DiCaprio) – with the assistance of a German bounty hunter (Christoph Waltz ).
Do the Right Thing
Spike Lee's 1989 masterpiece feels as urgent and current 30 years later as the day it was released. Following the unrest in 2020 and the issues of systemic racism that have continued to dominate conversations into 2021, many people have returned to this classic and discovered that it retains all of its power.
Enola Holmes
Enola Holmes is one of the best and most endearing Netflix original films to date. The period mystery follows Millie Bobby Brown's titular character, who is the youngest Holmes sibling and has been raised nearly alone by her single mother, based on Nancy Springer's book series of the same name. But when she wakes up one day to discover her mother has gone missing, she takes matters into her own hands and sneaks into London to solve the case. The film is a lot of fun as Enola follows leads and looks for clues fearlessly, but it's also a surprisingly touching mother-daughter story with legitimately feminist themes.
The Fear Street Trilogy
The Fear Street trilogy is unquestionably one of the best Netflix originals ever, and it's the ideal binge-watch. This adaptation of the R.L. Stine book series is a three-part horror film trilogy linked by characters and mythology, each with its own tone and twist on the slasher genre. Fear Street: 1978 is a summer camp slasher that goes into Shadyside's past to recount a horrific event while revealing more mythology until the third and final film, Fear Street: 1666, serves as an origin story for the curse and the Shadyside Witch. These films are absolutely fantastic and are ideal for a Friday night date night.
Ferris Bueller's Day Off
One of the era's most popular comedies made its title character a household name. The pitch is so simple: the most popular kid in high school takes the day off and goes to Chicago, where he gets into trouble and drives his sister and principal insane. Great physical sequences combine with a hip '80s sensibility to create a timeless comedy. Ferris Bueller's Day Off, a John Hughes classic, perfectly captures the "senioritis" feeling of skipping school and hanging out with your friends, giving the viewer the sense of being right alongside Ferris on his titular day off. Of course, this is due in large part to Matthew Broderick's fantastic lead performance, which combines charm, smart-aleckism, and sarcasm, and he and Hughes nail the fourth wall-breaking perfectly.
The Florida Project
This heart-breaking character study from Sean Baker, a story of people on the outskirts of the Happiest Place on Earth as seen through the eyes of a child, is one of the best films of the 2010s. It's a lovely film with memorable performances and poetic realism throughout.
Fruitvale Station
Long before he joined the MCU or played Creed, Michael B. Jordan starred in this true story about the death of Oscar Grant, a young man who was killed by a Bay Area Rapid Transit system police officer in 2009. This is Ryan Coogler's directorial debut, and it is a powerful drama that examines issues of systemic violence in a way that is still relevant today.
The Game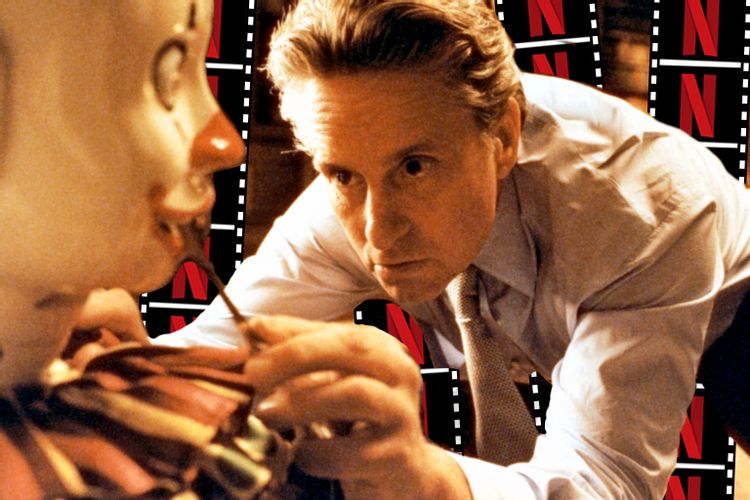 One of David Fincher's most divisive films has made its way back to Netflix. Michael Douglas plays an investment banker who is asked by his brother (Sean Penn) to participate in a game that has been incorporated into his daily life. Things heat up after he agrees. It's clever and extremely well-made, and it's held up beautifully. The Game is a little-known gem in David Fincher's filmography. The 1997 film was his follow-up to Se7en, and he chose to tell a mystery that was all about leading the audience along. Michael Douglas plays a wealthy investment banker who receives a gift from his brother for his birthday: a real-world "game" that offers a once-in-a-lifetime experience.
Gerald's Game
This list has to include our pick for the Best Netflix Original Horror Movie, right? This film works especially well in the aftermath of the phenomenon that was The Haunting of Hill House. It's one of the best Stephen King adaptations on any platform, thanks to a stellar performance by Carla Gugino. Gerald's Game was added in every single list of best movies in 2019.
Get on Up
It's still difficult to believe Chadwick Boseman is no longer alive. Take advantage of the fact that this biopic is now available on Netflix to see one of his best performances as the late, great James Brown. The film around Boseman is mediocre in traditional biopic ways, but Boseman gives it his all in the role, as he always does, and pays tribute to Brown.
A Ghost Story
David Lowery's experimental film is one of the most unusual films available on Netflix right now. It stars Rooney Mara as a grieving widow after her husband, Casey Affleck, dies unexpectedly, but it transforms into something much stranger and more ambitious when it becomes a decades-spanning look at a lost soul in a world filled with grief and trauma. It's a lovely film about bereavement.
Good Time
If you liked Uncut Gems (or even if you didn't, you monster), you should see the Safdie brothers' previous film, this crime drama starring Robert Pattinson. The actor plays a man whose brother is apprehended after a bank robbery, and he spends the rest of the night trying to gather enough money to bust him out. Pattinson, like Sandler, exudes a nervous energy that is perfectly suited to the Safdie aesthetic. It's both stressful and exhilarating at the same time.
Jaws
For those looking for a top class movie or an action movie on Netflix, go no further than Jaws. Few directors arrived on the scene as fully formed as Steven Spielberg. Spielberg's third feature film, Jaws, was released when he was 29 years old. When compared to the work of any filmmaker in cinema history, the filmmaking prowess and storytelling genius on display at least matches the best of the best. This simple story about a shark terrorising a small beach town during the summer not only inspired the term "Summer Movie Season," but it also made legions of moviegoers afraid to go into the water. It's just as effective today as it was in 1975, making this classic a great watch to wear at any time.
The Half of It
Alice Wu wrote and directed a charming coming-of-age dramedy that defies expectations. A loose retelling of Cyrano de Bergerac, it stars Leah Lewis as Ellie Chu, a girl who begins writing love letters to the awkward Paul Munsky (Daniel Diemer). Aster Flores (Alexxis Lemire), the object of his affection, turns out to be more than just a typical unrequited love. It's a charming and astute film.
The Hateful Eight
Debate whether this should be on the movie or TV list, but it's still basically the same venture that was released in theatres, only slightly reedited into episodes by Quentin Tarantino, so we say it's a movie. And it's an underrated one, overshadowed when it was released by the way it deals with race and gender. Only a few years later, it appears almost prophetic of how divided the country would become, and it contains some of Q.T.'s best performances.
High Flying Bird
Steven Soderbergh rarely makes bad movies, and he's not about to start now that he's got Andre Holland and Zazie Beetz on his team. The two co-star in the first excellent Netflix film of 2019, an examination of the game on top of the game that makes the NBA work. The man who almost directed Moneyball creates a razor-sharp, incredibly entertaining, and humane basketball/corporate-media/labor drama that will appeal to basketball fans and sports aficionados alike. And it was all captured on an iPhone!
His House

This Sundance darling is the story of a pair of Sudanese refugees who flee to London only to discover ghosts have followed them. It is one of the best horror movies on Netflix. It's a harrowing, terrifying piece of work, made even more so by its insightful commentary on how much people bring with them when they leave. People are haunted, not houses.
How to Train Your Dragon 2
Any discussion of the best film trilogies of all time must include the DreamWorks films about Hiccup and his dragon Toothless. The original is still an undeniable masterpiece, but both sequels are nearly as good, including this 2014 story about Hiccup's reunion with his mother, which is voiced by Cate Blanchett. It's a beautiful, moving story about family and legacy. It is easily one of the best animated movies avilable on Netflix.
Howards End
Young filmgoers may not understand why Sir Anthony Hopkins and Emma Thompson are so well-liked in the industry. This is a good starting point. In this gorgeous Merchant/Ivory adaptation of the E.M. Forster classic, both are at the top of their game (Thompson won an Oscar, as did Ruth Prawer Jhabvala for her screenplay).
Hugo
Netflix rotates Martin Scorsese films in and out of its library, and one of the most recent additions is this 2011 adaptation of Brian Selznick's novel, which was originally released in 3-D. This is one of Scorsese's most acclaimed and beloved films, nominated for 11 Oscars (and winning five), and should put to rest any erroneous notions that the legendary director only knows how to make mob movies. This is a whimsical, delightful film that the whole family can enjoy. Although it is not available in 3-D on Netflix, you can still enjoy its endless visual splendour.
Hunt for the Wilderpeople
Taika Waititi wrote and directed this adaptation of Barry Crump's Wild Pork and Watercress before making Chris Hemsworth your favourite Chris in Thor: Ragnarok. Ricky Baker (Julian Dennison) has a new foster family, which includes a lovely foster mother. When Ricky's new mother dies, he is forced to live with the obnoxious husband, leading Ricky and Hec (Sam Neill) on an unforgettable adventure. This is an almost impossible to dislike comedy that is both funny and heart-warming.
I Am Not Your Negro
The events of 2020 in Minnesota and elsewhere drew viewers back to this stunning 2016 documentary, which is based on an unfinished manuscript by the brilliant James Baldwin. It's an exploration of racial issues in America, narrated by Samuel L. Jackson, that goes back through civil rights leaders, Baldwin's personal experiences, and beyond. It's a must-watchmovie on Netflix for everyone.
I'm Thinking of Ending Things
Charlie Kaufman wrote and directed one of the biggest and best Netflix movies of 2020, the story of a woman (Jessie Buckley) who travels to meet her boyfriend's parents (Jesse Plemons) (David Thewlis and Toni Collette). Of course, because it's written by the same person who wrote Being John Malkovich, there's a lot more to it than a simple description can convey. It's a Netflix film that will be talked about for years. It's trippy and deeply symbolic.
In the Line of Fire
Clint Eastwood directed one of his best films of the 1990s, a blockbuster hit about a Secret Service agent who pits his wits against a former CIA agent (played by John Malkovich) who is attempting to assassinate the President of the United States. Dylan McDermott, Gary Cole, and John Mahoney also star in this suspenseful thriller. It was such a success that it received three Academy Award nominations, including the final one for Malkovich.
Icarus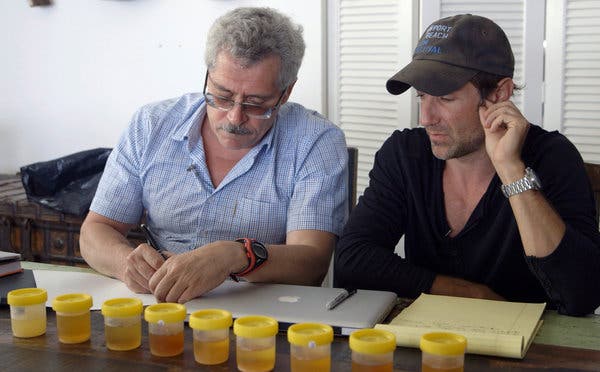 Bryan Fogel's 2017 Sundance premiere was a surprise Oscar winner for Best Documentary the following year. It's a look at one of history's most shocking drug scandals, one that destroyed the Russian Olympic teams, and it plays like a thriller, with the filmmakers present as each revelation is revealed.
Inception
Last year marked the tenth anniversary of one of Christopher Nolan's best films, Inception, about a team of agents led by Leonardo DiCaprio who can infiltrate dreams. It's part heist film, part Bond film, and mostly something that could only be made by the director of The Prestige and Tenet. If you're looking for a mind-bending blockbuster that will make you think, there's no better time than now to watch Inception. When Christopher Nolan's film was made, it was a bit of a gamble – a wildly expensive original film in a landscape dominated by remakes, sequels, and reboots.  The action sequences are completely unique, the characters are charismatic and distinct, and there's an emotional hook at the heart that makes you care about what's going on.
Into the Wild
Sean Penn wrote and directed an adaptation of Jon Krakauer's nonfiction book of the same name, which introduced the world to Christopher McCandless' story. The young man, played by Emile Hirsch in the film, abandoned everything and wandered into the Alaskan wilderness, never to return. It's a lyrical drama with outstanding performances. Into the Wild is one of the most inspirational movies on Netflix, don;t miss it.
The Irishman
This 3.5-hour epic based on the life of Frank Sheeran, an errand boy for the Mafia and friend of Jimmy Hoffa, is Netflix's most ambitious and expensive project to date. Martin Scorsese directs living legends such as Robert De Niro, Al Pacino, and Joe Pesci in some of their best work. It is epic, elegiac, and unforgettable — a commentary on a violent life and, in fact, the entire body of work of the filmmaker.
The Karate Kid
Finally! Following the huge success of Cobra Kai on Netflix, the streaming service is now offering fans the original trilogy of films about the kid who learns karate from Mr. Miyagi. The 1984 original, starring Ralph Macchio and the great Pat Morita, is still by far the best. Less successful are the 1986 and 1989 sequels, but no one would blame fans for wanting to watch the whole trilogy.
The Killing of a Sacred Deer
In this twisted horror film from Yorgos Lanthimos, the daring director of The Lobster and The Favourite, a man who likes to play God meets a boy who likes to play Satan. Colin Farrell and Nicole Kidman star in a film that is more reminiscent of 1970s psychological horror than slasher films. It's an unforgettable experience.
Killing Them Softly
Andrew Dominik reunited with Brad Pitt for this adaptation of George V. Higgins' Cogan's Trade after their collaboration on The Assassination of Jesse James by the Coward Robert Ford. Audiences expected something more action-packed than this character study at the time, but it's developed a devoted cult following since 2012 and features one of the late great James Gandolfini's best screen performances.
Lady Bird
Greta Gerwig's Oscar nominee is one of the decade's most personal and striking coming-of-age films. Saoirse Ronan plays a young Californian who yearns for a place cooler than her own. It's a heartfelt and very smart film, buoyed by excellent performances throughout, including Ronan, Tracy Letts, Timothee Chalamet, Lucas Hedges, Beanie Feldstein, and Laurie Metcalf, who was denied an Oscar.
Layer Cake
The film that really proved to people that Daniel Craig was smooth enough to be James Bond was Matthew Vaughn's directorial debut. Before he was 007, he was a character known only as XXXX in this story about a London criminal trying to get out of the drug business but having great difficulty. Because it's clever and oh-so-stylish, this low-budget film was a huge hit on the arthouse circuit.
Lost Girls
The brilliant Liz Garbus stepped away from her traditional documentary filmmaking to direct this 2020 thriller based on Robert Kolker's book of the same name. Amy Ryan plays Mari Gilbert, the mother of a young sex worker who went missing on Long Island, revealing that a serial killer has been prowling the area. It's a unique true crime story in that it focuses on the victims and their families rather than the unidentified killer.
Loving
As far as our country still has to go, it's worth remembering how far it's come. Take, for example, this true story about an interracial couple — played with beauty and grace by Joel Edgerton and Ruth Negga — who had to go all the way to the United States Supreme Court to have their marriage legalised. That was back in 1967. This nuanced, moving drama was written and directed by Jeff Nichols.
Ma Rainey's Black Bottom
In this adaptation of August Wilson's beloved play, Chadwick Boseman is electric in his final film role. Viola Davis matches him beat for beat in this story about the legendary Ma Rainey recording an album, but it's knowing Boseman's personal struggle, especially in two emotional monologues, that makes this unforgettable. Ma Rainey's Black Bottom, a 2020 film, is a powerful showcase for all of the actors involved, including Chadwick Boseman in his final live-action performance. The film, based on the stage play of the same name, follows iconic recording artist Ma Rainey as she gathers her team to record a new album on a hot summer day in 1927.
The Machinist
Even those who haven't seen the film are aware of the story of how Christian Bale nearly killed himself due to weight loss, which adds to the suspense. Bale plays Trevor Reznik, an insomniac who descends into insanity. Brad Anderson is the best director you probably don't know by name, and this is one of his best films, anchored by its leading man's complete commitment.
Magnolia
Paul Thomas Anderson's 1999 character study, a study of the interconnectedness of modern life and the fallibility of human relationships, is one of the auteur's best works. Magnolia, which came out not long after Boogie Nights, cemented PTA's reputation as one of America's best filmmakers, and features some of the best work of Tom Cruise, Philip Seymour Hoffman, John C. Reilly, Jason Robards, Julianne Moore, Philip Baker Hall, and others. Magnolia is a must-see if you're looking for a high-octane drama. Following the success of Boogie Nights, filmmaker Paul Thomas Anderson decided to create an intimate drama on the scale of a sprawling epic.
Mank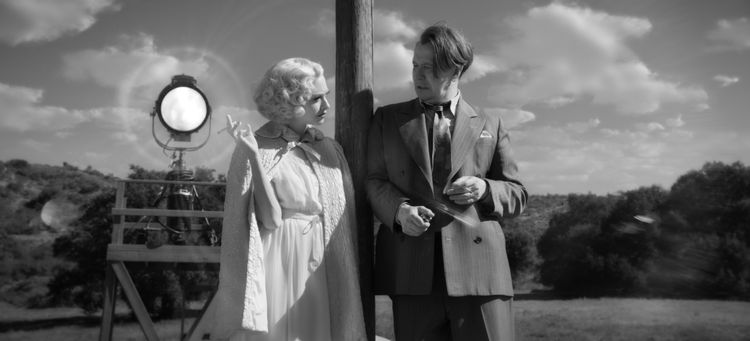 After a six-year hiatus from filmmaking, David Fincher returned in 2020 with one of his most ambitious works, an account of the debate over who wrote Citizen Kane. Gary Oldman plays Herman Mankiewicz, a disgraced writer hired by Orson Welles who, according to the film, channelled his personal history with William Randolph Hearst into Kane. It's an opulent production with stunning cinematography, costumes, and art direction.
Marriage Story
Noah Baumbach returns to Netflix with his best film to date, the story of a marriage dissolution between a theatre director (Adam Driver) and his lead actress (Scarlett Johannson). The two leads also deliver the best performances of their careers in a smart, moving piece about how divorce changes you into someone you never expected to be, and how you must move on as that new person. It's one of the year's best films. If you are looking for love movies on Netflix, this might be a good choice, it's not a romantic movie per se, but it definitely strikes the love chord.
Marshall
This isn't the best biopic on Netflix, but it has a poignancy and timeliness that its creators couldn't have predicted when it was released in 2017. Not only is Thurgood Marshall's fight for racial equality still claiming victims, but one can't watch this in 2021 and not reflect on what was lost when Chadwick Boseman died.
The Master
One of P.T. Anderson's best films, as well as one of the best films made in the 2010s by anyone, starring Joaquin Phoenix, Philip Seymour Hoffman, and Amy Adams. Originally conceived as a dissection of Scientology's creation, The Master is much more than that, deconstructing leader/follower relationships, trauma, and doubt in ways that only one of our best filmmakers could. It's a work of art.
The Meyerowitz Stories (New and Selected)
The year 2017 Noah Baumbach's film did not open in theatres, instead premiering on Netflix in 2017. In this drama about how family can both connect and divide us, sometimes at the same time, Adam Sandler delivers some of his best work to date. In this must-see dramedy, Sandler is joined by Ben Stiller, Dustin Hoffman, and Emma Thompson. Instead of watching the Sandler Netflix Originals, watch this one.
Middle of Nowhere
Before collaborating on the outstanding Selma, writer/director Ava DuVernay and David Oyelowo created this phenomenal drama in 2012, which won the Directing Award for U.S. Dramatic Film that year. Emayatzy Corinealdi excels as a woman visiting a husband (Omari Hardwick) in prison when she meets a new man who may end that chapter in her life.
Midnight Run
Martin Brest directed one of the best buddy comedies of the 1980s, starring Robert De Niro and Charles Grodin. The Oscar winner plays a bounty hunter tasked with apprehending Grodin's thieving accountant who stole money from the Chicago mob. It's much easier said than done. Grodin and De Niro have a fantastic comic chemistry.
Million Dollar Baby
Clint Eastwood directed the 2004 sports drama, which was so well received by critics and audiences that it won the Academy Award for Best Picture (along with Actress, Director, and Supporting Actor). Based on F.X. Toole's short stories, it tells the story of Maggie Fitzgerald, an amateur boxer played by Hilary Swank, and the trainer who helps her go pro before an unforgettable tragedy strikes.
The Mitchells vs. the Machines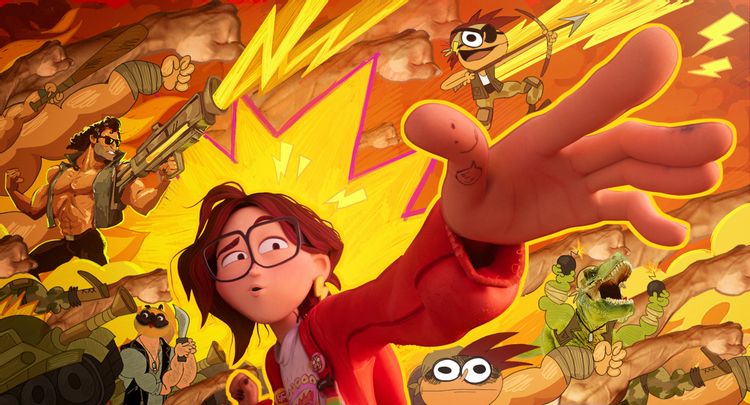 Sony gave this project to Netflix after it was set to be released in theatres under the title Connected, and the result is one of the most delightful animated films of 2021. This wonderful film, produced by Phil Lord and Chris Miller of The LEGO Movie fame, is a cross between a family road comedy like Vacation and a robot apocalypse film like T2: Judgment Day. With great voice work and vibrant visuals, it's a Netflix original that people will be talking about all year. You've probably seen a zillion animated family comedy films, but The Mitchells vs. the Machines is without a doubt one of the best.  This film will have you laughing and crying in equal measure, and it is without a doubt one of the best films of 2021.
Monty Python and the Holy Grail
Movies don't get much funnier than Monty Python's best offering, a comedy that spawned a quoting fandom that still roams the hills saying, "Not dead yet," and "I fart in your general direction." It's possible that a younger generation has yet to appreciate Monty Python's comedic brilliance. Begin with this and then move on to the sketches and other movies, some of which are also available on Netflix.
Mudbound
Dee Rees' period drama, arguably Netflix's first masterpiece, is an epic portrait of racism, trauma, and injustice in the post-WWII South. There is no better ensemble in a Netflix Original than Jason Mitchell, Carey Mulligan, Garrett Hedlund, Jason Clarke, and the incredible Dee Rees.
My Fair Lady
One of the most popular classic movie musicals of all time has been released on Netflix, a streaming service not known for having a large library of films from previous generations. This 1964 musical is based on the 1956 play of the same name, which is a parody of George Bernard Shaw's classic Pygmalion. It won eight Oscars, including Best Picture, and stars Audrey Hepburn and Rex Harrison at their most charismatic.
Nocturnal Animals
This Tom Ford 2016 noir thriller with an incredible cast doesn't get much darker than this. The plot folds in on itself in such a way that explaining it here is impossible, but trust that Amy Adams, Jake Gyllenhaal, Michael Shannon, Aaron Taylor-Johnson, Isla Fisher, Armie Hammer, Laura Linney, Andrea Riseborough, and Michael Sheen know what they're doing.
No Direction Home: Bob Dylan
This masterful documentary, directed by Martin Scorsese, is one of the best music films ever made. It tells the story of Bob Dylan's life in more than 200 minutes of interviews, archival footage, and analysis of Dylan's influence on pop culture and even politics. Even if you dislike Dylan, you will enjoy this. It is also one of the
best movies on Netflix.
Okja
Bong Joon-ho, may God bless you. In this sci-fi dramedy about a giant pig, the director of The Host, The Mother, and Snowpiercer — all of which you owe it to yourself to see — brought arguably his weirdest film yet to Netflix. Whatever you think of the film's whimsy — or Jake Gyllenhaal's deeply committed performance — there's nothing else like it on Netflix.
Once Upon a Time in America
No, not the Tarantino film, but one by Sergio Leone, a director who has influenced pretty much everything QT has ever directed. Once Upon a Time in America, a story about Jewish gangsters in New York City starring Robert De Niro and James Woods, is the Spaghetti Western icon's most epic film. If you are looking for a classic movie on Netflix, you can never go wrong with this one.
The Outlaw Josey Wales
Clint Eastwood's on-screen image was bolstered by a Western he directed in 1976. He plays the title character, a Missouri farmer whose entire family is murdered during the Civil War, prompting him to join a group of lethal Confederates and eventually become an outlaw after the war ends. Clint does it again.
Pan's Labyrinth
Guillermo Del Toro's masterpiece, arguably more fantasy than horror, has just enough nightmare fuel to qualify, and that's not even counting the incredibly dark "real-world" themes with which GDT is playing here. Del Toro's first Academy Award winner blends the fantasy world of a young girl named Ofelia with the heinous cruelty of her stepfather, a Captain during the Spanish Civil War. Even in a film about a child-eating creature known as the Pale Man, the true monster may be human.
Paranorman
Laika does not belong to us. The geniuses at the world's best stop-motion animation studio delivered hits like Coraline and Kubo and the Two Strings, but their best work remains this 2012 gem about a kid who can see ghosts. This visually stunning and ultimately moving work never falters as Norman attempts to break a centuries-old curse. If you're looking for a fun family film that's also genuinely spooky and has a surprising message, I recommend ParaNorman. The stop-motion animated film was created by LAIKA, the same studio that created Coraline and Kubo and the Two Strings, and it is without a doubt one of their best. It centres on Norman, a young boy with the ability to see and communicate with the dead, which comes in handy when his small Massachusetts town is overrun by terrifying ghouls.
Philomena
Some of Stephen Frears' 2013 drama is trite, but the Oscar-nominated performance at the centre from the great Judi Dench grounds it. She portrays Philomena Lee in this true story about a decades-long search for a son she had given up for adoption. This emotional crowd-pleaser was also nominated for Best Picture and Best Adapted Screenplay. Philomena, released in 2013, is a pleasant drama with some emotional heft. The film received Oscar nominations for Best Picture, Actress, Adapted Screenplay, and Original Score, and it was a bit of a surprise awards contender.
The Pianist
Adrien Brody won the Academy Award for his performance in Roman Polanski's true story about Wladyslaw Szpilman, a Polish-Jewish pianist who survived the Holocaust. The Pianist is a moving and gripping historical document that captures something rarely seen in historical documents: how much survival was often dictated by chance encounters and sheer luck. Polanski was also nominated for an Oscar for Best Director.
The Piano
In this 1993 film about a mute piano player and her daughter, played by Anna Paquin in a breakthrough performance, Jane Campion directs Holly Hunter to her best performance. Campion's film, set in nineteenth-century New Zealand, was a huge hit when it was released, winning three Oscars, including trophies for both Hunter and Paquin. Campion's first film in 12 years, The Power of the Dog, will be released by Netflix in December.
Private Life
Tamara Jenkins returns to filmmaking for the first time since The Savages with this personal portrait of the difficulties faced by people undergoing fertility treatments. With an incredibly honest performance by Kathryn Hahn, this is the kind of film that feels both delicately specific and universal to so many couples' struggles.
The Queen
If you like The Crown but haven't seen The Queen, you should change that. The Crown showrunner Peter Morgan wrote this 2006 drama, which takes place in the immediate aftermath of Princess Diana's tragic death. Helen Mirren won the Best Actress Oscar for her cold and measured performance as Queen Elizabeth, and the film exposes the family's complicated feelings toward Diana, as well as the importance of public opinion in maintaining the monarchy.
Rain Man
Barry Levinson directs Tom Cruise and Dustin Hoffman in this story about a man who discovers after his father's death that he has an autistic brother. Both gentlemen are fantastic in a film that is arguably a little manipulative but should be seen (or rewatched) for the quality of its performances alone. The film received four Academy Awards, including Best Picture, Best Director, and Best Actor for Hoffman. If you're looking for a Best Picture nominee, watch Rain Man.
Roma
Alfonso Cuaron's deeply personal story of the domestic worker who helped raise him is Netflix's first Best Picture nominee and a film that has changed the way the streaming service will be perceived in the film landscape. It's also a masterpiece, a heartbreaking, mesmerising piece of filmmaking that truly operates on Roger Ebert's belief that great cinema is a "empathy machine," allowing you to experience lives you might not have otherwise.
Rush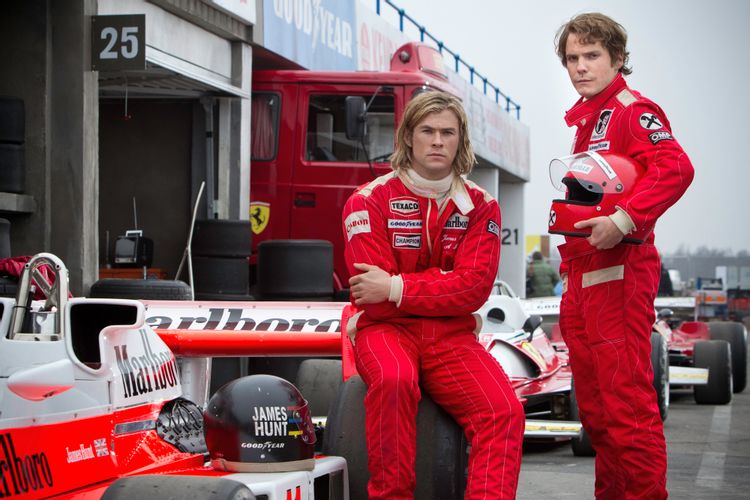 Look who's there: Thor and Baron Zemo! In Ron Howard's 2013 film about Formula One motor racing, Chris Hemsworth and Daniel Brühl play rivals, centred on the famous rivalry between Brit James Hunt and Austrian Niki Lauda. The racing scenes are expertly crafted, but Brühl's performance is the real reason to watch. It's his best work to date in his illustrious career. Rush, released in 2013, is a tremendously underappreciated film, but if you enjoy racing dramas or true stories about perseverance, it is a must-see. Chris Hemsworth plays Formula One driver James Hunt, and the story follows Hunt's rivalry with Austrian driver Nikki Lauda in the 1970s (Daniel Bruhl). It's one of Ron Howard's most exciting directorial efforts in recent memory, with unique camerawork and a strong emphasis on point of view.
School of Rock
If you want to watch something that will make you feel good, School of Rock is a sure bet. In the 2003 film, Jack Black plays an aspiring musician and full-time slacker who poses as his roommate to get a job as a substitute teacher, only to spend his entire class time teaching his young students how to become rock musicians. The music is fantastic, and the chemistry between Black and Joan Cusack is out of this world. You also have Richard Linklater bringing his trademark humanisitic touch to a story that could easily have been a "TV Movie of the Week" type of rollout.
Silver Linings Playbook
Sometimes a director finds the right cast at the right time, as when David O. Russell cast Bradley Cooper, Jennifer Lawrence, Robert De Niro, and Jacki Weaver in this romantic dramedy. They're all excellent, making this one of the more likeable and easy-to-watch films available on Netflix. While Silver Linings Playbook was billed as a "Oscar movie," with eight nominations, including Best Picture, it's really just a good romantic comedy at heart. Bradley Cooper plays a man with bipolar disorder who returns home to live with his parents after being released from a psychiatric hospital. He meets a recently widowed young woman who promises to help him reconcile with his ex-wife, but Cooper and Lawrence unintentionally fall in love while training for a big dance competition. It's charming and offbeat, thanks to director David O. Russell's distinct sensibilities, and Cooper and Lawrence (in an Oscar-winning performance) have fantastic chemistry.
Snowpiercer
Bong Joon-ho may have just won an Oscar for Parasite, but his 2013 sci-fi action film starring Chris Evans, Song Kang-ho, Tilda Swinton, Octavia Spencer, and John Hurt was a smash hit. It's a brilliant allegory for society in which a train is divided into classes per car and the peasants revolt. Snowpiercer is a visually stunning and narratively ambitious film that seems to grow in esteem with each passing year, especially now that Bong is a household name. Bong Joon Ho's first English-language film is a strange little beast directed by Oscar-winning Parasite filmmaker Bong Joon Ho. The entire film takes place within the confines of an ever-running global train that is home to the few survivors in an Ice Age post-apocalypse caused by a failed climate control experiment.
Scott Pilgrim vs. the World
Sure, we all know how entertaining Edgar Wright's adaptation of Bryan Lee O'Malley's graphic novels is, but has anyone else noticed how many careers this film has helped launch? It's incredible to watch it nearly a decade later and think about how much people like Anna Kendrick, Alison Pill, Aubrey Plaza, Chris Evans, Brie Larson, Mae Whitman, and Jason Schwartzman have accomplished since then.
A Shaun the Sheep Movie: Farmageddon
There aren't many great kids movies on Netflix, especially now that so many family subscribers are migrating to Disney+, so we should take advantage of the opportunity to watch the best ones as much as possible. And perhaps if you keep watching this very funny, clever Aardman film over and over, they'll make more of them. The great silent comedy of Shaun the Sheep meets science fiction in this very sweet and very funny riff on E.T.
Shutter Island
Shutter Island is vastly underappreciated. That's right, I said it. Martin Scorsese went out and adapted a Dennis Lehane novel, turning it into a psychological whodunnit full of twists and turns. The plot revolves around a pair of US Marshals, played by Leonardo DiCaprio and Mark Ruffalo, who arrive on an isolated island to investigate the disappearance of a patient at a mysterious psychiatric facility. Something is clearly wrong from the moment they arrive, but Scorsese delights in throwing you various twists and turns, as well as an emotional gut-punch that grounds the entire thing in emotion. This is also one of those films that has a different feel the second time you watch it.
A Single Man
Netflix has added both of Tom Ford's first two films, Nocturnal Animals and this excellent premiere starring Colin Firth. The Academy Award winner (who was also nominated) plays George Falconer, a British professor living in Southern California in 1962. It's a wonderful performance piece for Firth, Julianne Moore, Nicholas Hoult, and Matthew Goode, a study of sexual politics in the 1960s.
The Squid and the Whale
Noah Baumbach's personal 2005 drama examines the effects of divorce on a typical family and suggests that the flaws of parents will only be magnified in their children. Jeff Daniels, Laura Linney, and Jesse Eisenberg all deliver strong performances in a film that is both deeply personal and universal in its themes.
Starship Troopers
This film is a fascinating litmus test for how people interpret cinema. Invite some friends over, put it on, and then talk about what Paul Verhoeven is going for with his story about interstellar killer aliens and, more importantly, the space force of beautiful people assembled to stop them. Suggestion that there may be more going on than just sci-fi/action. Or simply sit back and enjoy one of the most purely entertaining genre films of its era.
Star Trek
J.J. Abrams took over one of the most influential franchises of all time and went back to the beginning to tell the origin story of James T. Kirk (Chris Pine) joining the crew of the Starship Enterprise. Some of Abrams' tampering with franchise histories has been controversial, but this is still an incredibly solid summer blockbuster that entertains from start to finish. The film had the unenviable task of introducing younger versions of iconic Star Trek characters while also serving as a thrilling and unexpected journey in its own right.
The Strangers
The Strangers, loosely based on a true story, is one of the best home invasion movies of the modern era. It's the terrifyingly relatable story of a couple, played by Liv Tyler and Scott Speedman, who are attacked in the middle of the night in their vacation home. The Strangers, made for almost nothing, was a huge hit, tapping into something we all fear might happen when we hear a strange sound outside in the middle of the night.
Steve Jobs
Aaron Sorkin told at least part of the life story of Steve Jobs, the legendary co-founder of Apple, in this 2015 biopic long before tackling The Trial of the Chicago 7. Michael Fassbender gives one of his best performances as the title character, but the ensemble, which includes Kate Winslet and Seth Rogen in two of their best performances of their respective careers, really makes this piece.
Synchronic
Justin Benson and Aaron Moorhead (The Endless, Spring) directed this 2019 sci-fi film, which featured their largest budget and most ambitious story to date. Anthony Mackie and Jamie Dornan play paramedics who discover a new street drug called Synchronic has incredible abilities, including time travel. It's a difficult film to describe, but it's one you should see before your friend recommends it to you.
The Sum of All Fears
Once upon a time, Ben Affleck directed a Jack Ryan film, and it was quite good! The Sum of All Fears was released in 2002, at a time when audiences were turning against Affleck, but the film has aged extremely well. It's a Tom Clancy-style thriller in which Affleck plays a CIA analyst racing against the clock to prevent a nuclear war between the United States and Russia from being triggered by an Austrian Neo-Nazi. It's a tense governmental thriller, but it's also genuinely shocking in the third act.
Talladega Nights: The Ballad of Ricky Bobby
It tickles me to no end that a Best Director Oscar nominee is the same mind behind Anchorman and Step Brothers. However, writer/director Adam McKay's mastery of tone and subject matter in The Big Short is simply an extension of something he's been doing for years, with Talladega Nights: The Ballad of Ricky Bobby serving as one of the most egregious dupes of general audiences in recent memory.
There Will Be Blood

One of the best films of the 2000s, Paul Thomas Anderson's adaptation of Upton Sinclair's Oil! earned Daniel Day-Lewis his second Academy Award for his performance as the unforgettable Daniel Plainview. Anderson's film is as detailed and epic as great fiction, and it is one of the most acclaimed of its era, with few flaws. Even if you think you've seen it all, go back and watch it again. You'll discover a new reason to adore it.
Total Recall
Paul Verhoeven directed this 1990 blockbuster based on a short story by Philip K. Dick called "We Can Remember It for You Wholesale." Ah-nuld plays a construction worker who gets caught up in a bizarre power struggle on Mars…or does he? Verhoeven's combination of social commentary and undeniable craft with action has allowed this to outlast most thirty-year-old action films.
The Two Popes
This fascinating two-hander, directed by Fernando Meirelles (City of God), stars Jonathan Pryce and Anthony Hopkins as the last and current Popes. The majority of Anthony McCarten's script is a conversation between the two during the days when Pope Benedict handed over papal responsibilities to Pope Francis, using that context to examine modern faith and how it must change in the twenty-first century. Hopkins is excellent, but the real draw here is arguably Jonathan Pryce's best performance of his remarkable career.
Uncut Gems
This tense drama/thriller about a New York jeweller with a gambling problem earned Adam Sandler some of his best reviews of his career. As he spirals down the drain of life, he attempts to sell a rare gem and profit from a Celtics playoff game. It's one of the best movies of 2019, vibrant and anxiety-inducing, and it's already available on Netflix.
What Dreams May Come
Given how much we all miss Robin Williams, this film just plays differently now. The legendary actor stars in this 1998 fantasy drama, which won the Academy Award for Best Visual Effects for its depiction of what happens after we die. Watching Williams journey through the afterlife had emotional depth prior to his untimely death, but his absence makes it all the more poignant.
What's Eating Gilbert Grape?
It's hard to believe it's been more than a quarter-century since Johnny Depp starred alongside a young Leonardo DiCaprio in this truly beloved drama, a film that didn't make a lot of money in theatres but has developed a cult following over time. When people ask about Depp or DiCaprio's best performances on social media, this is a film that comes up, in no small part because it earned a young Leo his first Oscar nomination.
Willy Wonka and the Chocolate Factory
Both versions of Roald Dahl's classic are available on Netflix, but I prefer Gene Wilder to Johnny Depp every time. This film is a beloved classic for a reason: Wilder's charm and Dahl's unforgettable story carry it effortlessly. Everyone has seen something like this at some point in their lives. It's a childhood rite of passage for a reason.
Wind River
This 2017 mystery was written and directed by Taylor Sheridan (Hell or High Water), and it premiered at Sundance that year. Jeremy Renner and his Marvel Cinematic Universe co-star Elizabeth Olsen co-star as they investigate a murder on Indigenous land in Wyoming. It's not perfect, but Sheridan creates a strong sense of space and tension that propels the story forward.
Worth
We understand that a drama set in the aftermath of 9/11 is a difficult sell, but Worth is without a doubt one of the best films of 2021. Based on a true story, it follows an attorney in Washington, D.C. who is tasked with determining how much each of the 9/11 victims' families will receive as part of insurance payouts, effectively determining each person's worth. He battles bureaucracy and cynicism at every turn, and his interactions with the victims' families touch him. Michael Keaton and Amy Ryan give excellent performances, and Stanley Tucci steals the show as usual. It is one of the latest movies on Netflix that is based on true events.
Zodiac
Whether you're motivated by the newest news about the case or simply seeking for one of the best thrillers of all time, Zodiac is a film that will never let you down. From its amazing soundtrack and cinematography to the outstanding ensemble cast that includes Jake Gyllenhaal, Mark Ruffalo, and Robert Downey Jr., David Fincher's 2007 true crime picture is pretty much a masterpiece.
Hope you like the list, if we missed out on some good movies on Netflix that you love, let us know in comments, if our views match, we'll add them to this list. Also check-out our OTT category for more such lists.