West Bengal has a vast range of desserts and sweets to offer. Bengali Sweets are at the top of the list because Bengalis have a sweet craving and make wonderful sweets. It's never simple for a Bengali to choose just one sweet, and it's not their fault, to be honest, because all of their sweets are simply delicious.
Not only Bengalis, but even if you are only allowed to choose one Bengali sweet, you will be overwhelmed by the variety of shapes, sizes, and flavors, making it difficult to choose.
Here's a list of seven delectable Bengali sweets that will win your heart if you give them a try at least once.
Amriti or Imarti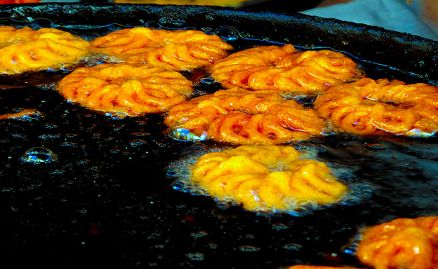 The name Amriti is derived from the Sanskrit word 'Amrita,' which signifies manna, or divine food. Amriti resembles jalebi in appearance, however they differ in numerous ways. The spiral swirls and ornate circles around the edges make it pretty lovely. It's also fried in ghee, which makes it extra better. What do you think? It's as lovely to look at as it is to eat.
Chhenar Jilipi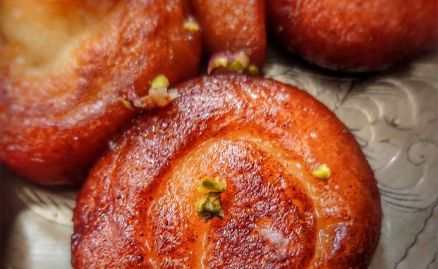 Jilipi is included in the name because it resembles Jilipis. Unlike jalebi, however, this recipe uses chenna, khoya, and flour. It's surprisingly tender and tasty. And if you eat it when it's still warm, you'll be hankering for more.
Chom Chom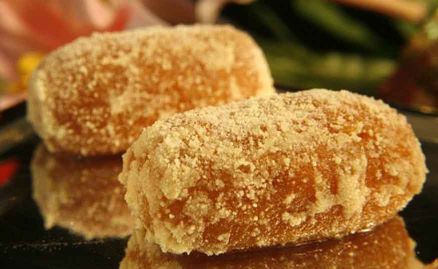 They are available in a variety of shapes, sizes, and colors. If you don't like sweets, you should avoid this treat because it's overly sugary. Sugar is detectable in every bite. But, believe it or not, it's worthwhile to give it a shot. There's never been anything like it!
Dorbesh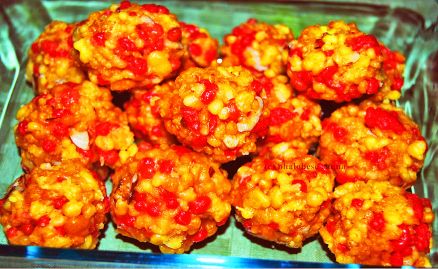 These are basically Ladoos, but with a Bengali twist. It's unlike any other Ladoo you've ever tried before. To put it another way, Boondi Ladoos are known as Dorbesh. These babies, on the other hand, have distinct flavors and textures. These are often found during pujas.
Kacha Golla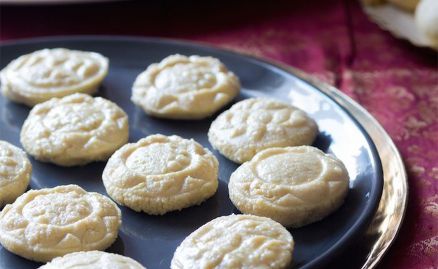 Simple and delectable! Kacha Golla can also be made at home! It's quite straightforward. It's genuine Sandesh, which is soft and melts in your mouth as you bite into it. Kacha Gollas are ideal for those who don't have a sweet tooth because they contain less sugar than other varieties.
Kalo Jam

Gulab Jamun's non-identical twin. The sweet resembles a black ball but tastes great. They're spongy and squishy. To experience the joy, give it a try one day.
Kheer Kadam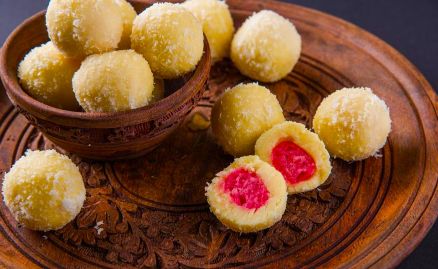 Are you a fan of Sandesh? So, here's a brand-new edition of Sandesh at your disposal! Kheer Kadam is a unique dessert that holds a particular place in Bengali hearts. It's an exotic Bengali sweet that looks like Sandesh on the exterior but has a sweet syrup inside that distinguishes it. When you take a bite, you can feel the syrup pouring down your chin; molten chocolate lava pales in comparison. You must try this sweet; otherwise, you will regret it for the rest of your life.
Langcha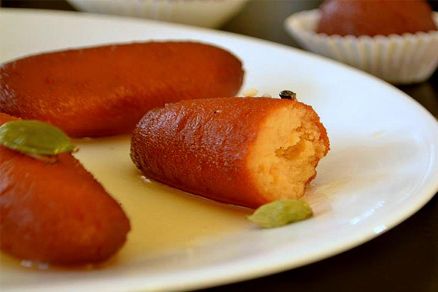 It's similar to Pantua, but with a distinct shape. Langcha is made with flour and khoya and has a delicious flavor. These, too, are deep-fried before being dipped in sugar syrup. Once you've had one Langcha, you won't be able to stop eating it.
Malpua

Malpua resembles pancakes in appearance, with the exception that it is deep-fried. Malpua is a wheat and sugar mixture soaked in syrup. You can tell it's somewhat crunchy and tasty when you bite into it.
Mihidana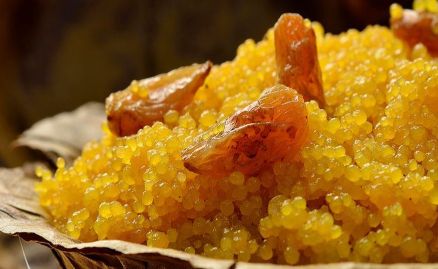 It's a scaled-down version of 'Boondi,' but it pales in comparison. Mihidana can also be made into Ladoos, which are as delicious. When you look at Mihidana, you'll notice that they're tiny fried balls that have been dipped in sugar syrup before being drained. The delicious ghee flavor in each piece will keep your heart racing till the very last bite.
Misti Doi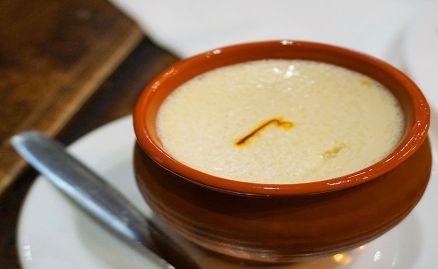 Misti Doi would undoubtedly be at the top of the list. It is one of Bengal's most well-known and popular desserts. This exquisite treat, Misti Doi, is made with thick milk and jaggery and is a must-try. The best way to enjoy Misti Doi is to serve it chilled.
Pantua

Some say it's either fried or brown Rasgulla, but once you try one, you'll know the difference. It's made with khoya and deep-fried, unlike Rasgulla. They're dipped in sugar syrup after they've been fried. The end result is simply stunning: soft and juicy to the core, and ready to dazzle the senses.
Payesh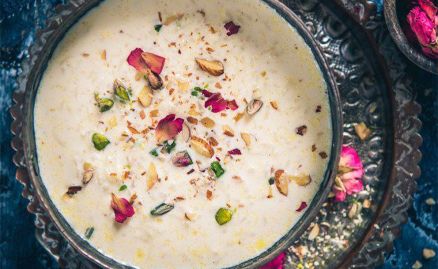 In Bengal, this is the ultimate dish for birthday boys and girls! On their birthdays, Bengalis may forget to cut a cake, but they never fail to cook Payesh. This amazing creation is made of rice, milk, and sugar. If you have this during the winter, you will notice that it tastes like 'Gur' rather than sugar. Payesh, it's not just any Gur; it's called 'Nolen Gurer'! It's like being in heaven. Never say no to something like that.
Rasmalai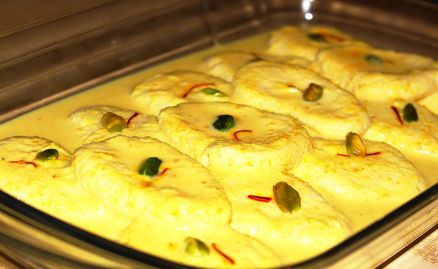 Rasmalai is a popular dish in India. It's a Bengali sweet that could have been created by K.C. Das, best known for his K.C. Das Grandsons brand. Rasmalai is made up of little sugary chenna balls soaked in Malai and boiled until creamy. It's simply a divine preparation.
Roshogolla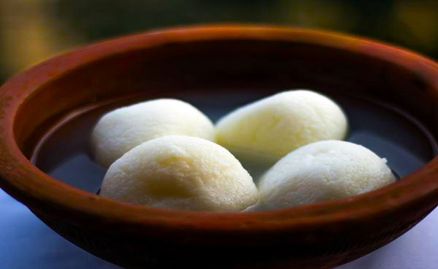 A delicate circular treat prepared from 'chenna' and dipped in sugar syrup. Roshogolla is a popular dessert in every Indian city, but the one made in West Bengal tastes the best since it encapsulates the essence and feelings of the region. It's spongy, squishy, and tasty. You can't stop yourself from eating all of them.
Bengali sweets come in a wide variety of flavors to choose from. These 15 sweets, on the other hand, are the most popular, well-known, and well-loved confectionaries of all time. Make a list of all the Bengali sweets you want to try! I'm sure you don't want to miss out on it. Furthermore, in West Bengal, these 15 sweets are always easily available.
Our Team DCS includes 5 different writers proficient in English and research based Content Writing. We allow them and encourage them to follow the Entertainment news all day long. Our posts, listicles and even the exclusives are a result of their hard work.